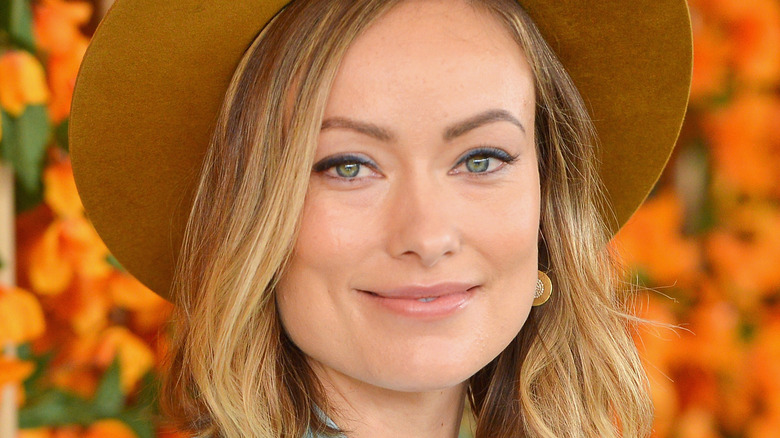 If you're looking to have a completely brand-new 'do, look no further than a lob. A long bob is the ultimate look for summertime. From A-line to layers, bangs to beachy waves, there are a million ways to style this must-have look.
Not only is it super stylish, but it's also a super simple mane for anyone to maintain. If you feel like your face can't handle this hairstyle, think again. This cute cut is perfect for absolutely any face shape or size. Even any hair texture can benefit from having a long bob. 
Over the last few years, all kinds of celebrities — with all kinds of face shapes — have been debuting the iconic lob. This cut is not something that will be going out of style anytime soon, either. Here's a look at 40 of the cutest lobs to help inspire you for your next visit to the hair salon. Long live the lob!
Lucy Hale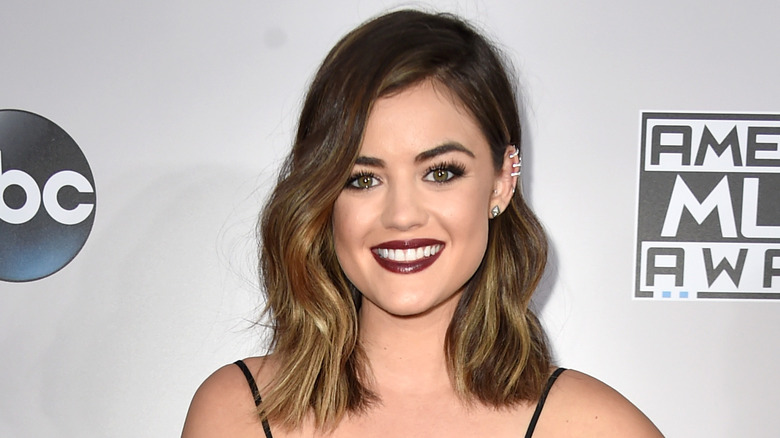 Before debuting a bob on "Pretty Little Liars," Lucy Hale went for a low-key lob. She went short slowly, with her hairdresser safely by her side. "My long hair had always been my security blanket," Hale admitted to Byrdie. "And I knew it was time to break out and try something new." And we definitely dig her 'do!
Reese Witherspoon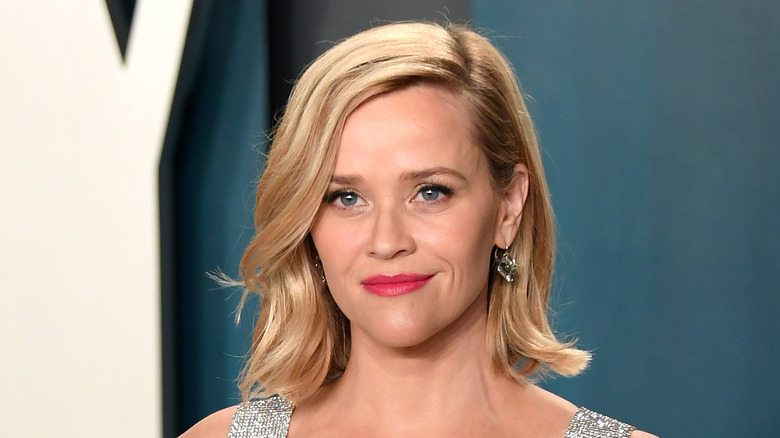 The start of summer is the perfect time to go for a new 'do. That's exactly what Reese Witherspoon did with the help of hairstylist Lona Maria Vigi. Her A-line lob has to be the coolest look of the season — literally.
Mila Kunis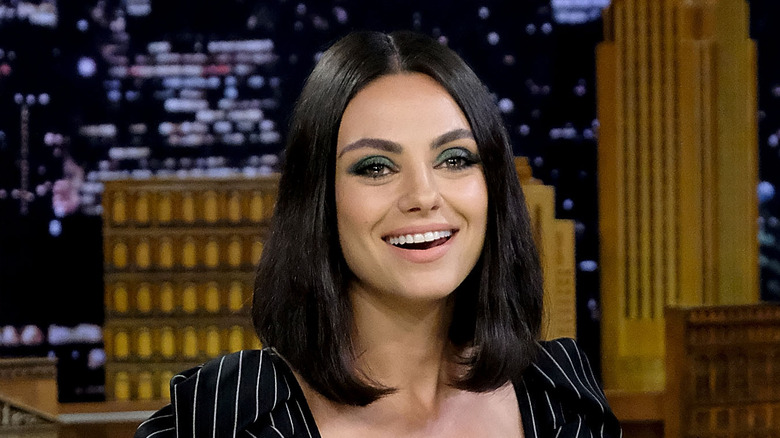 What started out as a bob ended in a super cute angled lob. With the longer length in the front and the shorter bob style in the back, Mila Kunis' cut was even deemed "the lob of the future" by InStyle back in 2019. Looking back, we'd have to agree!
Sandra Bullock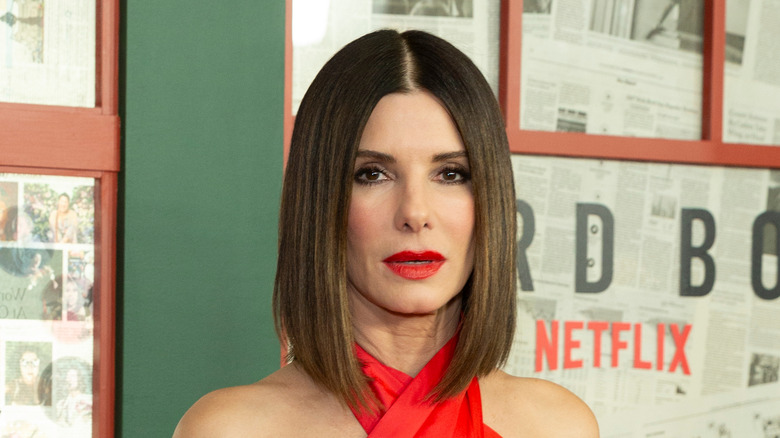 Sandra Bullock's A-line lob deserves a spotlight itself. The razor sharp edge and center part creates a sleek look that can make anyone who has this haircut feel like a star.
Olivia Culpo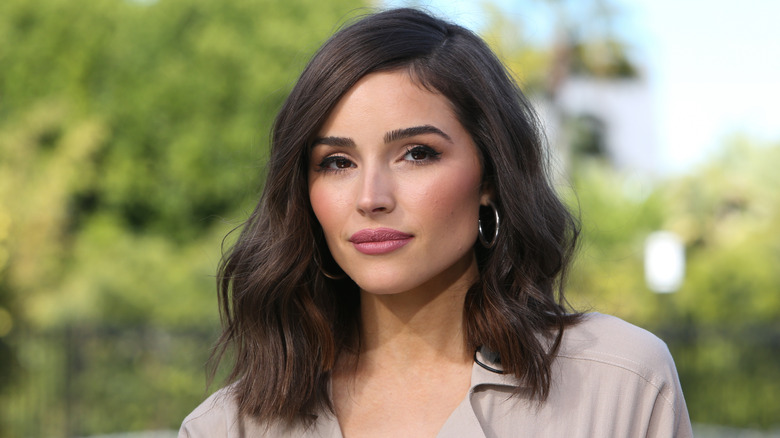 Like many of us, Olivia Culpo was a little scared to cut her long locks. "That was a big step!" she told Byrdie. Her cute lob was a look that took the star some getting used to. "I always liked to keep my hair really long growing up," she said.
Courteney Cox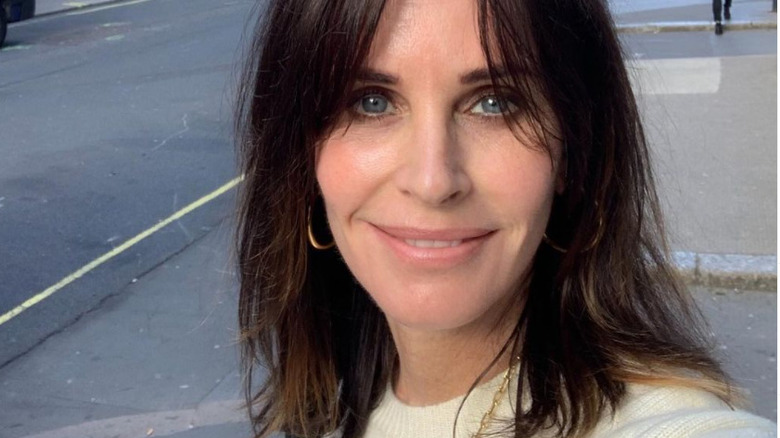 Courteney Cox decided to cut her hair into a lob while cruising around London. Between the curtain bangs and a whole lot of layers, Cox's cut is the perfect friend for her face shape.
Emily Ratajkowski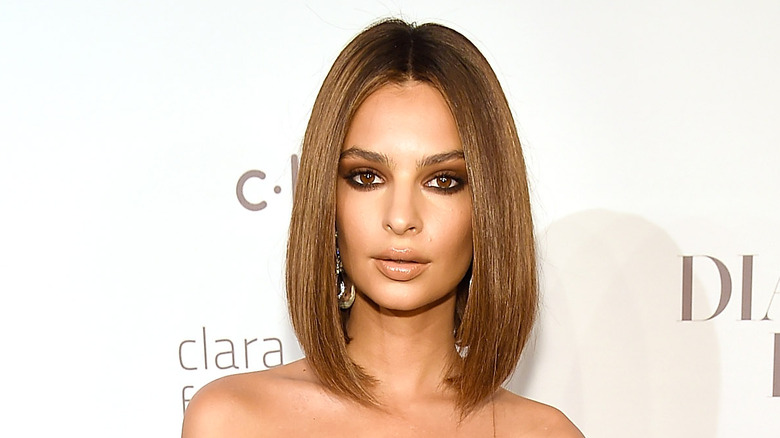 Even supermodels have snipped away at their long locks in exchange for a stylish lob. Let's be honest — Emily Ratajkowski looks amazing with whatever she does with her hair, but the debut of her blunt, shorter 'do has us all making a phone call to our hairstylists.
Emma Roberts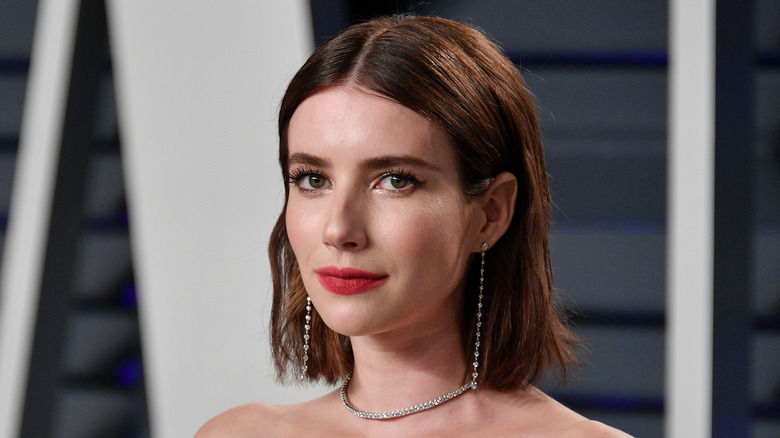 New year, new you, new 'do. That's exactly what Emma Roberts did once she wrapped "Scream Queens," showing off her new haircut — a super cute lob. Though she's been seen with long locks since, lobs are obviously a look she's loving. Roberts chopped her long locks into a choppy lob once again in 2019.
Vanessa Hudgens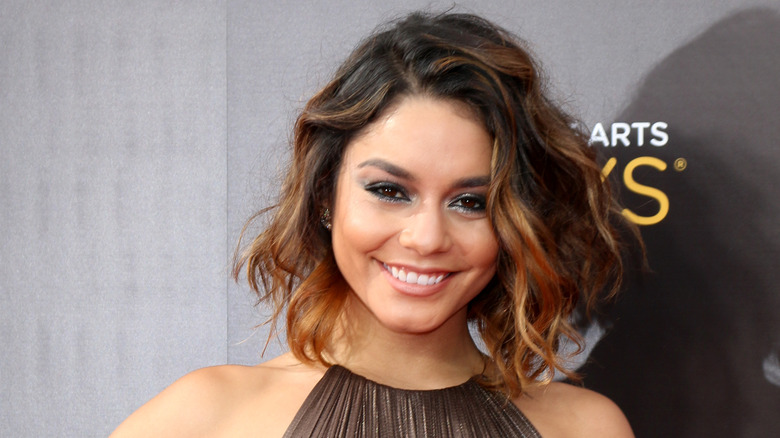 Vanessa Hudgens has had all sorts of hairstyles over the course of her career. Yet, she had heads turning when she traded in her long locks for a wavy lob. "I think you could be bald and still look good," one of her Instagram fans has said, and we'd have to agree. She makes any hairstyle look good!
Jennifer Lopez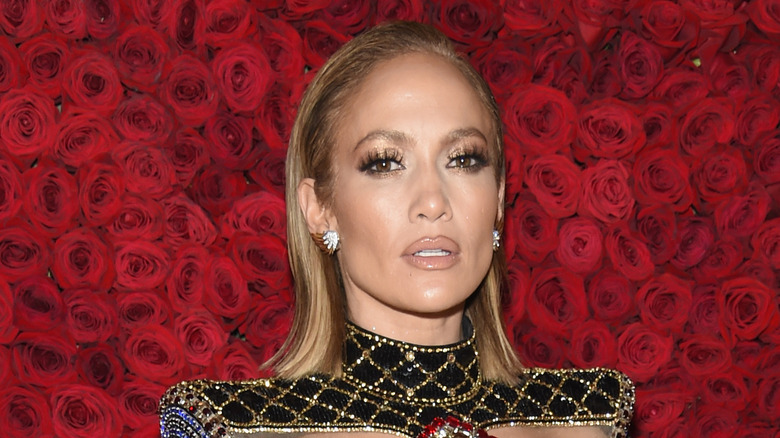 Jennifer Lopez has been surprising us with a lob every now and again since 2015. In fact, she chopped her hair right before heading to the Met Gala in 2018. "Like an hour and a half before she left," her hairstylist Lorenzo Martin told Allure. "I didn't even know, she didn't even know we were doing it either."
Kristen Bell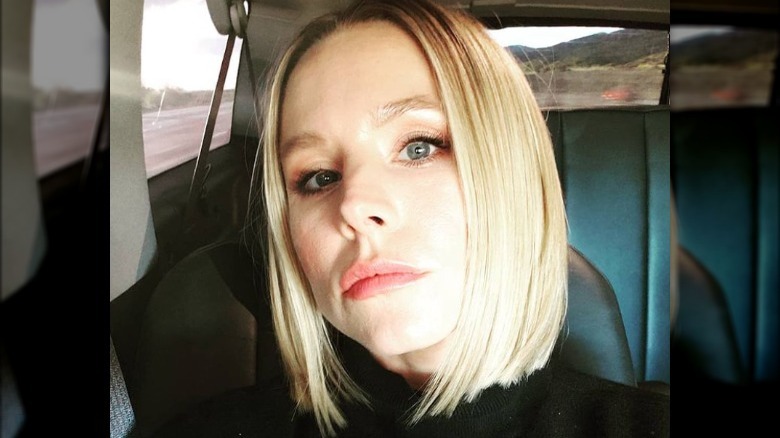 Kristen Bell has had a layered lob for quite a while now, and she's clearly loving it. After heading over to see her hairstylist, Jenny Cho, Bell declared on Instagram, "Your mom got a hair cut and she is FEELING IT." Her sleek 'do is major inspiration for moms everywhere. Simple can still be stylish!
Chrissy Teigen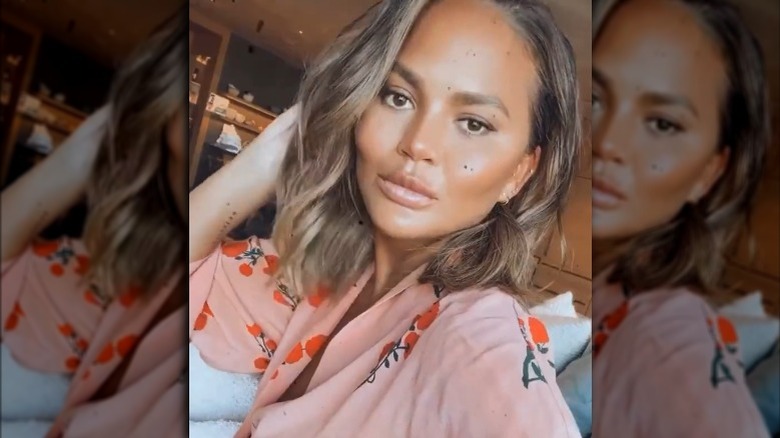 Like many of us sitting at home, Chrissy Teigen experimented with her hair while in quarantine. With the help of hairstylist Irinel de León, Teigen traded her long hair for a lob. Her choppy ends and light layers make a super simple hairstyle that Teigen continues to turn to. "We went short," her stylist said on Instagram.
Ciara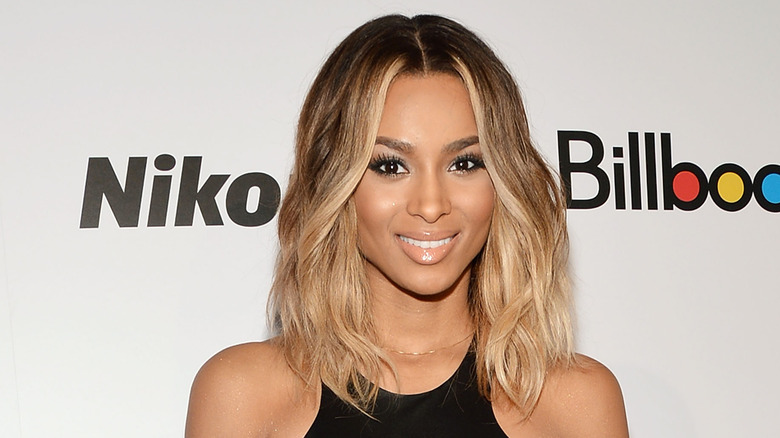 Ciara's lob proves that long layers can create a super sleek cut — even if your hair is short. Ask your hairstylist for a blunt lob with face-framing layers to replicate the look.
Ashley Graham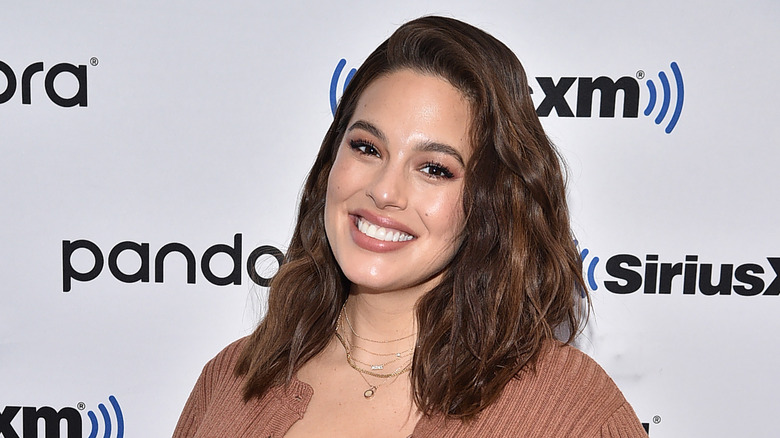 Ashley Graham wasn't confident about cutting her hair into a lob. Yet, her hairstylist knew it needed to happen. "We opted for a length that was below the collarbones," Justine Marjan told Today, adding, "It's not too short and it's great for testing the waters if you've never cut your hair into a lob or bob before."
Emilia Clarke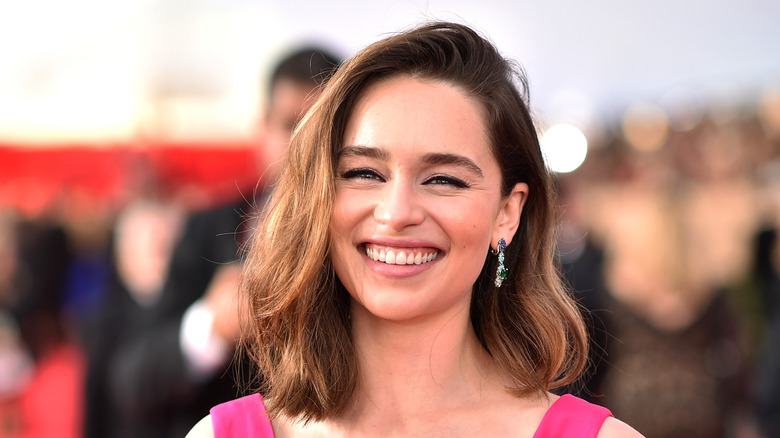 While we're all used to seeing "Game of Thrones" star Emilia Clarke with long blonde locks, this star has been seen debuting a brunette lob. In fact, her decision to do so was inspired by her character, Daenerys Targaryen. Clarke revealed to Harper's Bazaar she was forced to cut it because all the bleach was damaging her hair!
Jenna Dewan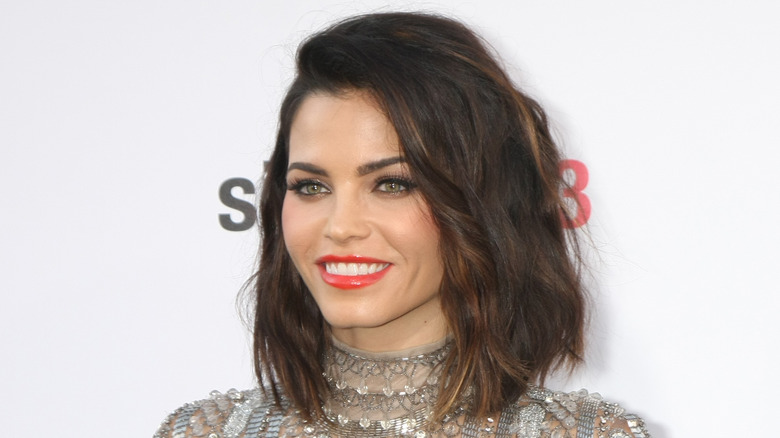 For a picture-perfect face-framing 'do, look no further than replicating Jenna Dewan's lob. Her long layers and A-line ends create movement that's a total mood. While we're all inspired by Dewan's look, it turns out her chop was inspired by another celebrity — Ukranian-Canadian supermodel Daria Werbowy's cut (via Glamour).
Lili Reinhart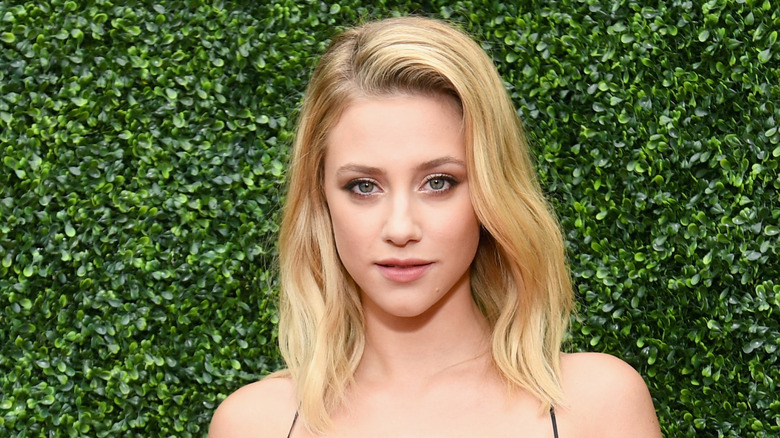 Lili Reinhart's short 'do makes a big statement. Her layered lob is an easy way to add volume, and the blonde adds additional dimension. "I'm lucky enough that my hair colorist in Beverly Hills, Matt Rez, makes the health of my hair his top priority," she told Byrdie. "Truly, finding a good hair colorist is step number one."
Hailey Bieber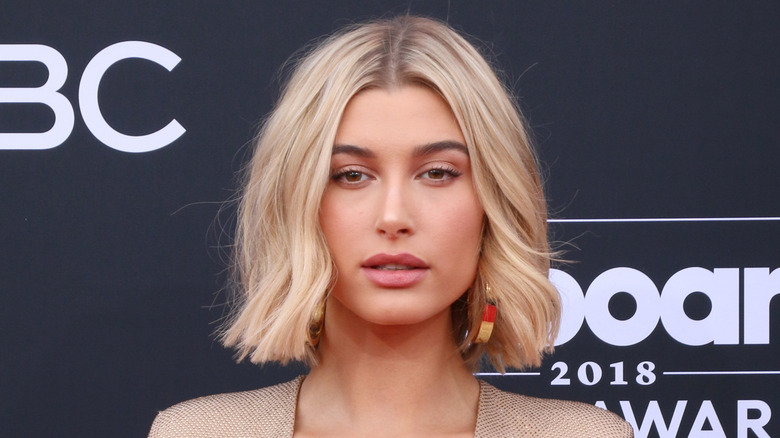 Hailey Beiber's short haircut is one we're all loving. With its loose waves and blunt ends, her lob looks both put together and completely effortless — and there's an easy way to steal this style. "Use a diffuser to get your natural waves out," celebrity hairstylist Jen Atkin recommended to Story and Rain.
Khloé Kardashian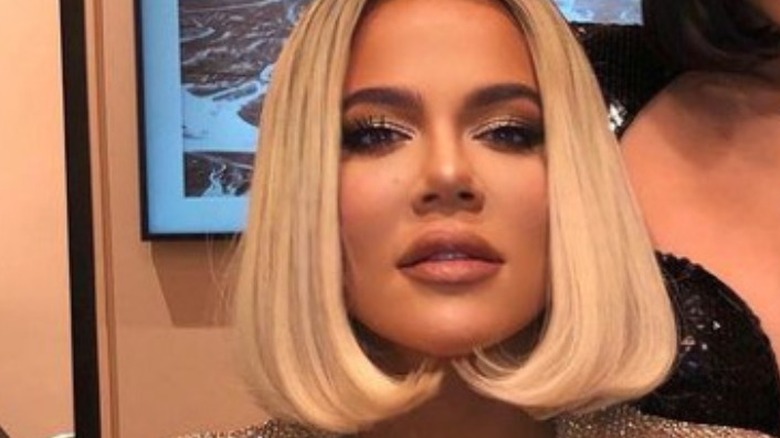 The Kardashians have always set hair goals for the rest of us. Even after the family all cut their long locks, they still looked fabulous. The blunt lob is a look that Khloé Kardashian has returned to again and again. "[I'm] addicted to my short hair!" she wrote on Instagram, showing off her sleek lob.
Taylor Swift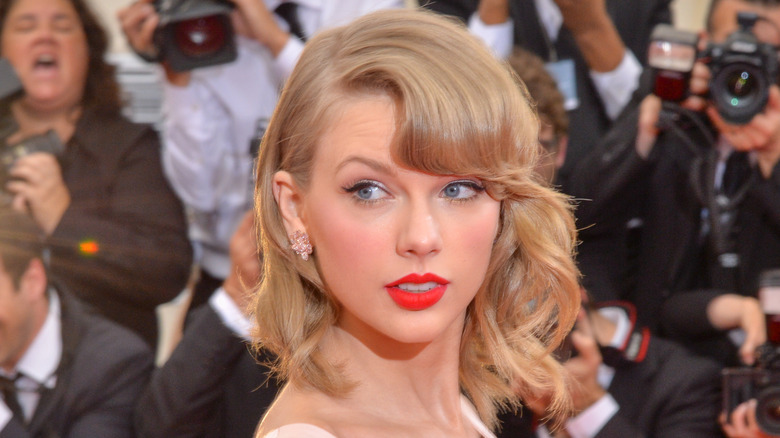 Taylor Swift had heads turning when she cut off her long curls, but her lob is a total look. Ask your hairstylist for a lightly layered lob with side-swept bangs to make a statement just like this country pop star.
Lauren Conrad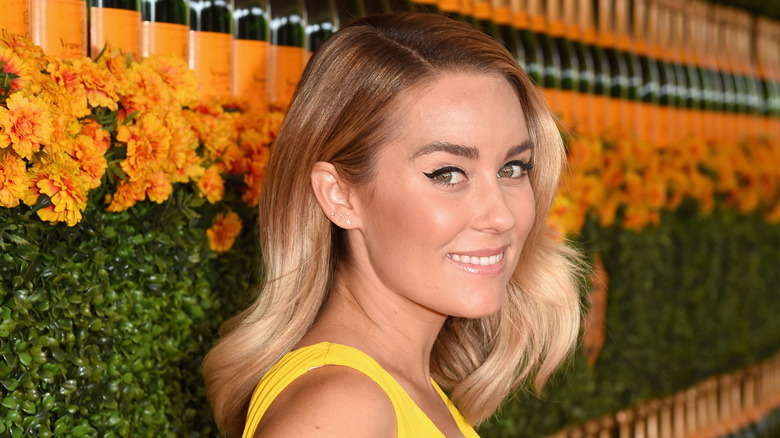 Lauren Conrad rocked long locks on "The Hills," but, later on, decided to go for a bob — until her hairstylist put a halt to her request. "She literally refused to cut it," Conrad revealed on her blog. Her hairstylist, Kristin Ess, suggested she try a lob to get used to the length. It's a look we're loving.
Kerry Washington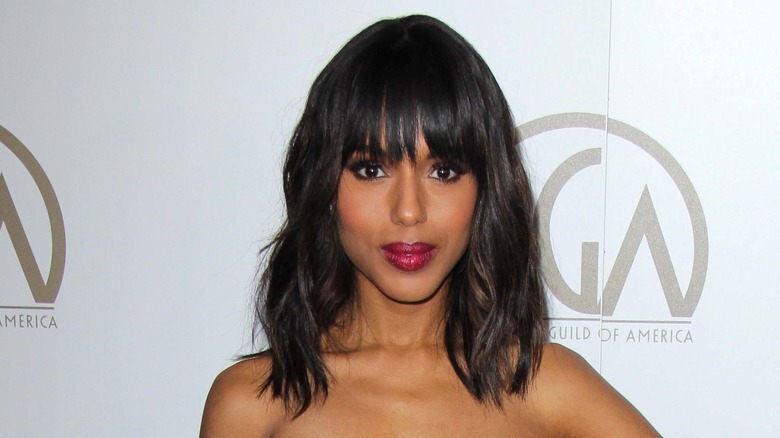 Kerry Washington's look completely transforms when her hair is cut into a lob. To get the look, ask your hairstylist to cut an inch below your collarbone and add in soft layers and long bangs to frame your face.
Emma Stone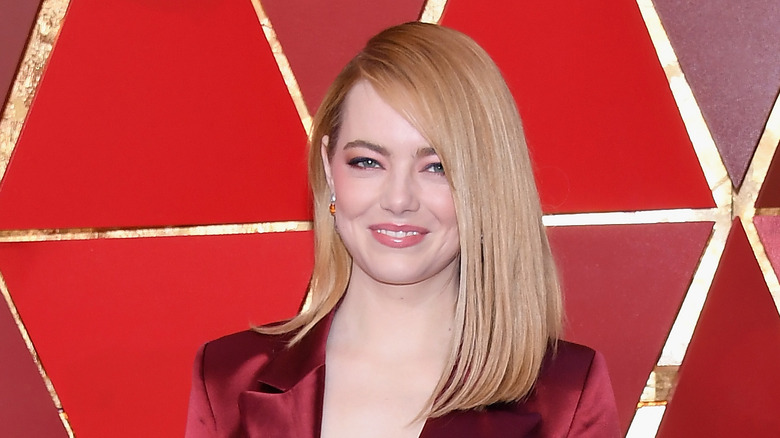 While Emma Stone is busy blowing up the big screen, her hairstyle is making a big statement on the red carpet. Her angled lob is an easy way to play up an otherwise pretty simple hairstyle. A deep part adds even more drama.
Jennifer Lawrence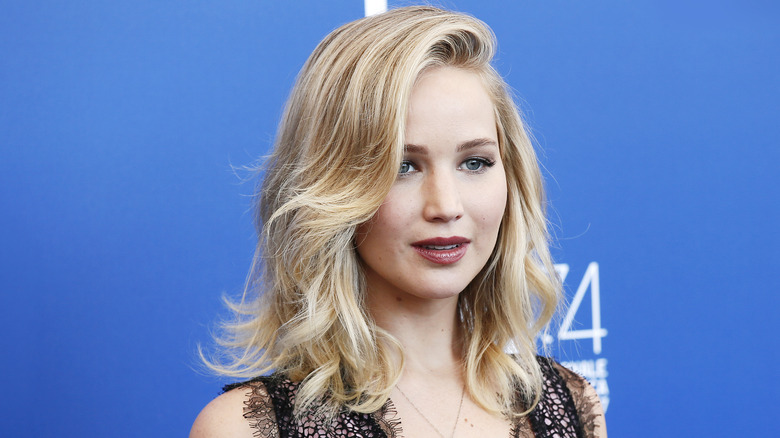 Jennifer Lawrence's lob looks effortless. Yet, her amazing waves made quite a statement on the red carpet. The secret to her no-heat look is wrapping her hair overnight, so when you "undo it, it gets a softer bend," her hairstylist, Jenny Cho, told Byrdie. "For most hair textures, if you braid it, you get that crimped texture."
Gabrielle Union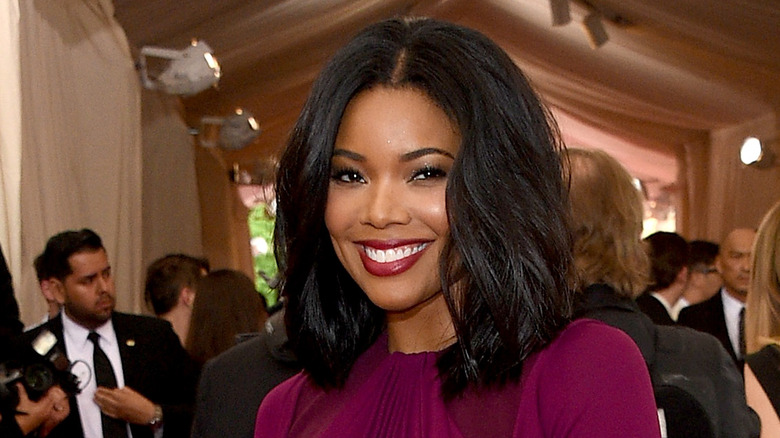 If you're wanting to pump up the volume with your hairstyle, a layered lob may be the look for you. Gabrielle Union's face-framing layers add tons of dimension to her 'do, and pulling out the curling iron can give your lob an even fuller look.
Cara Delevigne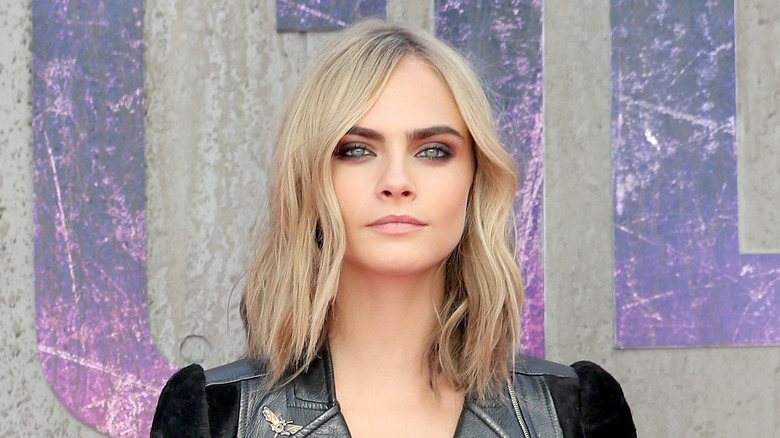 Cara Delevigne has tried a million different hairstyles, but this cut is one of her cutest and least complicated looks yet. This wavy lob — or, as Allure calls it, a "wob" — is an easy look for anyone to obtain. Ask your hairstylist for soft layers and choppy ends to replicate the look.
Julianne Hough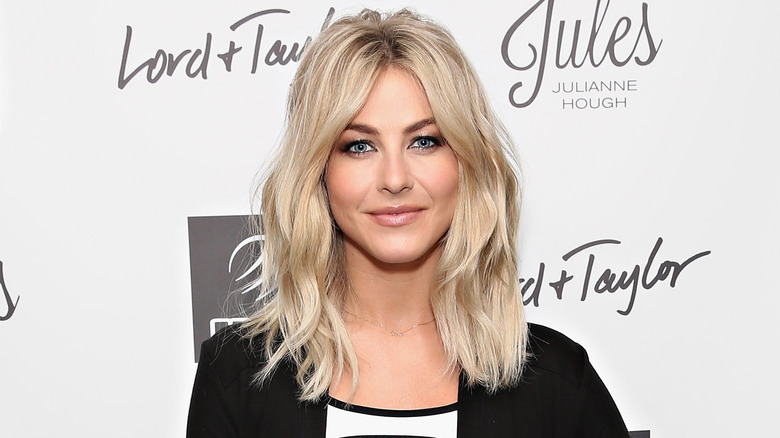 While waiting patiently for her hair to grow out for her wedding, Julianne Hough jazzed up her lob with layers for a shaggy look. It gave her hair new life without losing any length. "When [you're] growing out your hair, make sure to have fun in the process!!!" Her hairstylist, Riawna Capri, recommended on Instagram.
Ashley Benson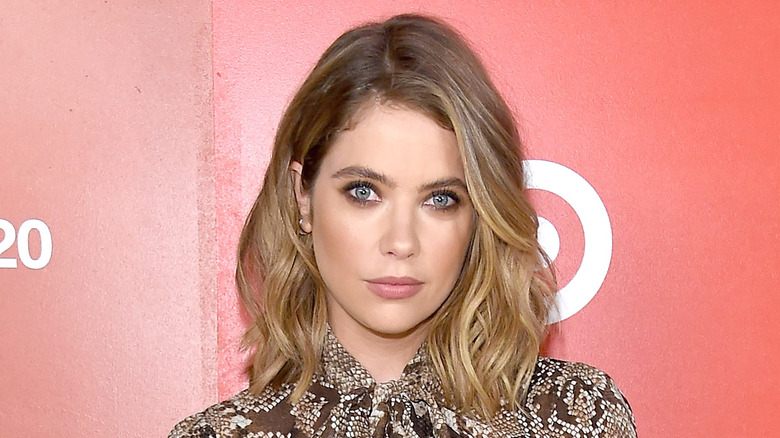 Ashley Benson first debuted her short 'do on "Pretty Little Liars," but it's no lie that we're loving her lob. Light layers and loose waves give it a natural look that still looks red carpet ready. Her haircut has us all wanting to call our hairstylist. "Chop chop," she wrote on Instagram (via PopSugar).
Jessica Alba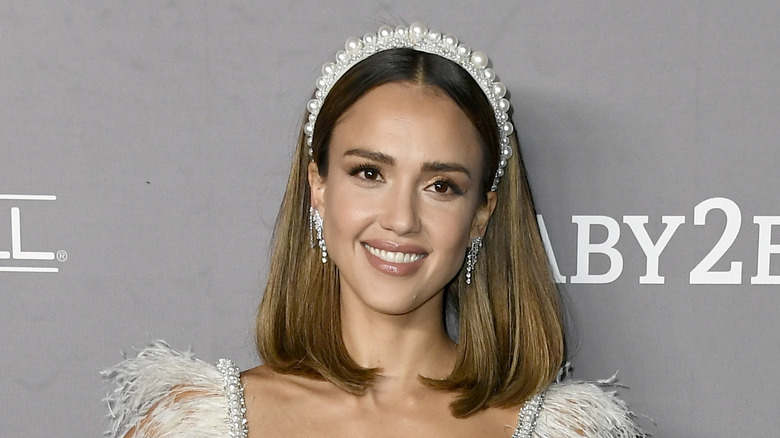 Jessica Alba's hairstylist was the one who inspired her to go back to a lob. "He wanted to bring back my shorter hair," she told People. Alba's look shows how you can style this short 'do in a million different ways. Adding accessories — like a fashionable headband — is an easy way to change it up.
Ashley Tisdale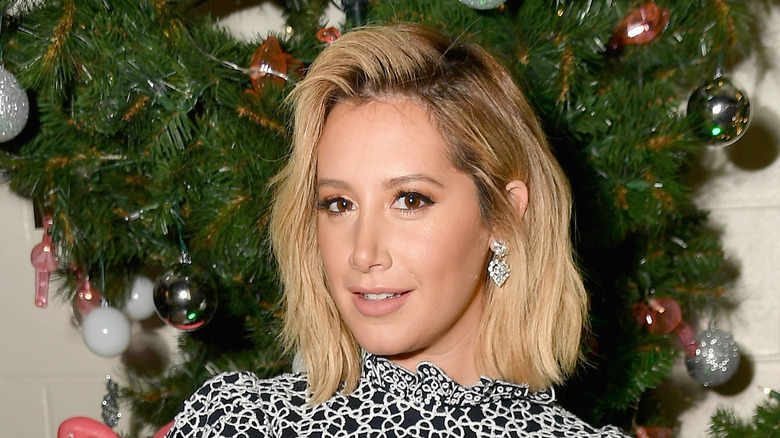 Even if there's not a lot of length, a lob can still make your hair look more voluminous than ever. With soft layers and a deep side part, Ashley Tisdale's 'do has all sorts of dimension. Hairstylist Nikki Lee told Byrdie that she blow dries Tisdale's hair in the direction of her part to add even more volume.
Hilary Duff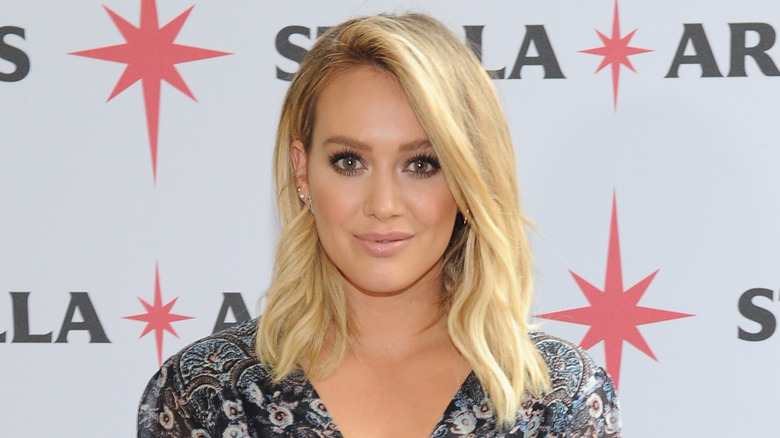 Hilary Duff's short hairstyle is what dreams are made of, as Lizzie McGuire would say. During quarantine, she even gave her lob new life with color — a bold blue 'do that she showed off on Instagram.
Dakota Johnson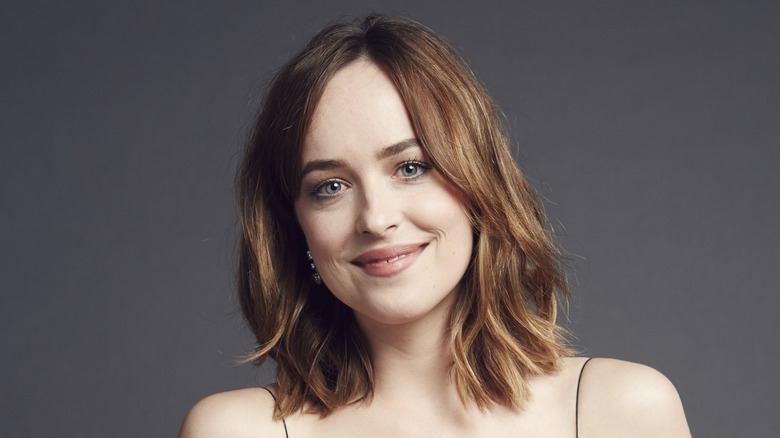 Dakota Johnson ditched her long locks, as noted by People, as soon as shooting wrapped on the "Fifty Shades of Grey" franchise. Going short was a completely new look for the breakout star. Her lightly layered lob wouldn't be complete, though, without lighter highlights and fringe curtain bangs.
Margot Robbie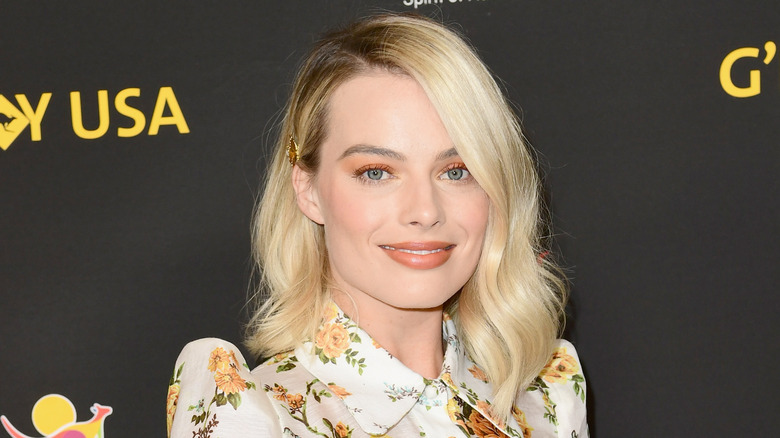 While many people may have thought it wasn't possible before, Margot Robbie has proven that a simple style can make a big impact. She chose to cut her lob all one length and angle it longer in the front for a high-level look. A deep side part makes this lob appear even more dramatic.
Kaley Cuoco
Seeing Kaley Cuoco's lob may just make you want to cut your hair, too. Her layered lob is something we're loving, and it leaves us all reminiscing about her days starring on "The Big Bang Theory." "Sending mad [love] and props to @faye.woods for bringing my cut and colour back to its 'Penny' roots," she wrote on Instagram.
Selena Gomez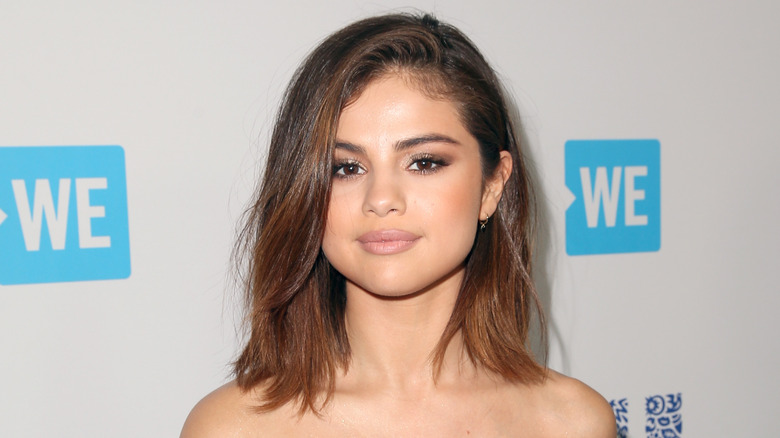 Over the course of her career, Selena Gomez has rocked just about every length of hair. However, her collarbone-grazing lob is definitely one of our all-time favorite looks. From loose and wavy to sleek and straight, the spotlight itself should shine on her super sophisticated short 'do.
Lana Condor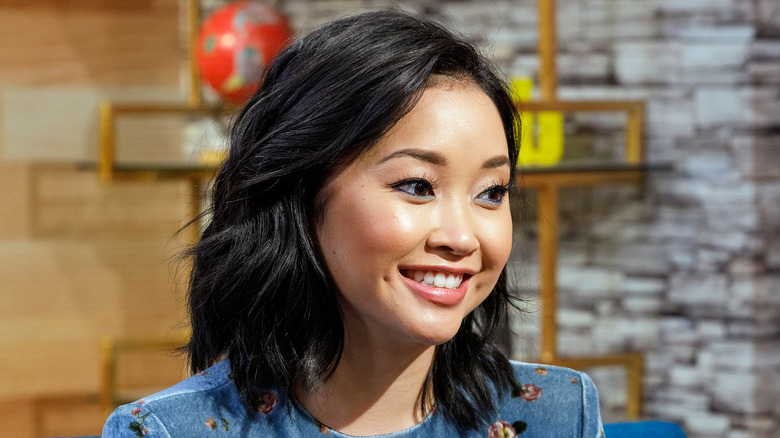 Surprisingly, Lana Condor's lightly-layered lob wasn't her cut of choice. While starring on "Deadly Class," "they chopped off all my hair," she admitted on Instagram. Yet, while growing it out, she discovered a choppy lob that she loves to play around with. Over the last few years, she's added bangs and even purple strands (via Teen Vogue).
Gal Gadot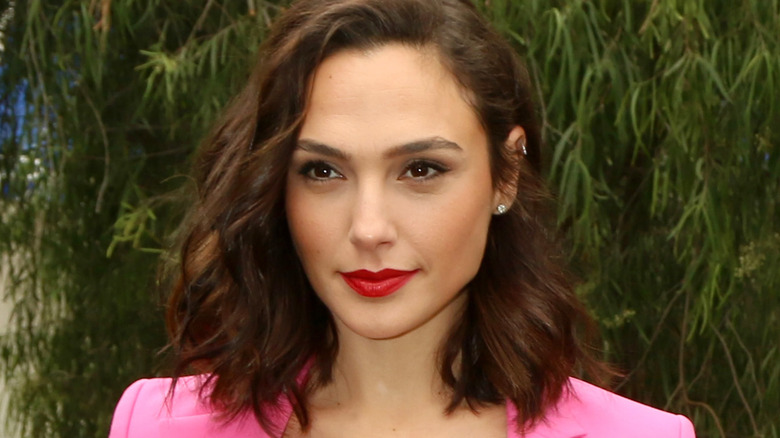 Instead of letting her hair grow out, Gal Gadot has opted to keep her lob. Her collarbone-grazing look, soft layers, and deep part is almost like her hair having superpowers itself. With the same haircut as Wonder Woman, where could you possibly go wrong?
Nicole Richie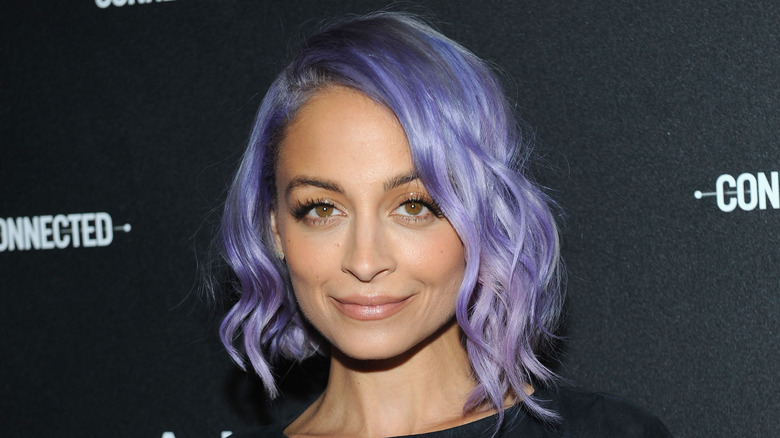 If you're looking for a more daring 'do, turn to Nicole Richie. Her pastel purple lob from 2014 is one that still has us talking. "With this style, it's important to keep the layers on the longer side and use scissors so it's not too choppy and you have more versatility," her hairstylist, Jen Atkin, recommended to Allure.
Olivia Wilde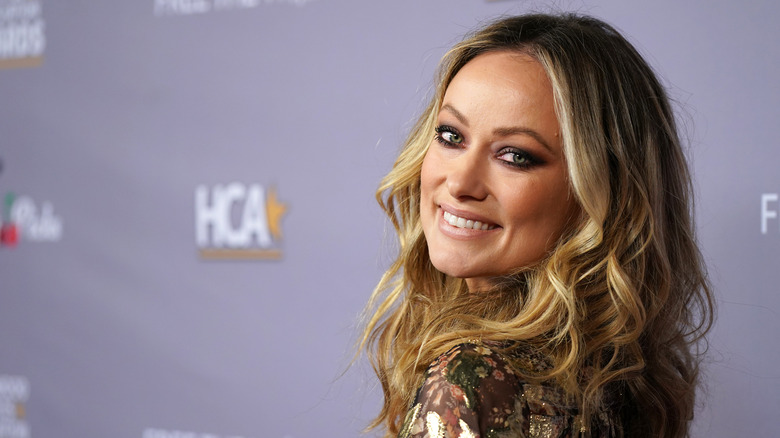 Olivia Wilde is "feelin myself apparently," she wrote on Instagram after getting a fresh new 'do, and, honestly, we're feeling it, too. The actress debuted a layered lob with loads of loose waves for days — courtesy of celebrity hairstylist Harry Josh.
Beyoncé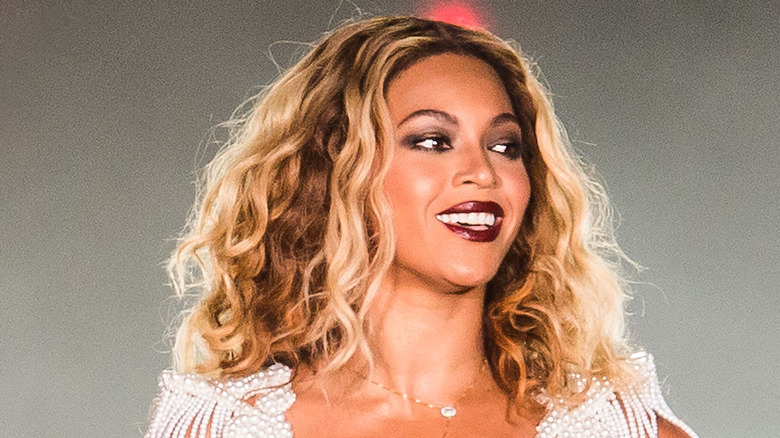 Beyoncé can pull off just about any look possible. So, when it comes to her wavy layered lob, this look is certainly no different. To replicate the look, ask your hairstylist to cut right below your collarbone and add in light layers. Then you'll have a lob that's fit for a queen. Queen Bey, that is.
Source: Read Full Article