Princess Charlotte isn't the only female in the royal family to have shown an interest in sports – but could she be the first princess to break tradition by playing football?
The Prince and Princess of Wales's daughter makes no secret of her interest in sports. The young royal joined her parents at the Commonwealth Games last summer and made a rare appearance on camera with Prince William to wish The Lionesses good luck ahead of the FIFA Women's World Cup final in June.
WATCH: The best royal sporting reactions of all time
Princess Charlotte's skills are nurtured even more so at her independent preparatory school Lambrook.
The Berkshire school, which costs the Waleses several thousand pounds a term, states on its website that football, along with cricket, is compulsory for all female students.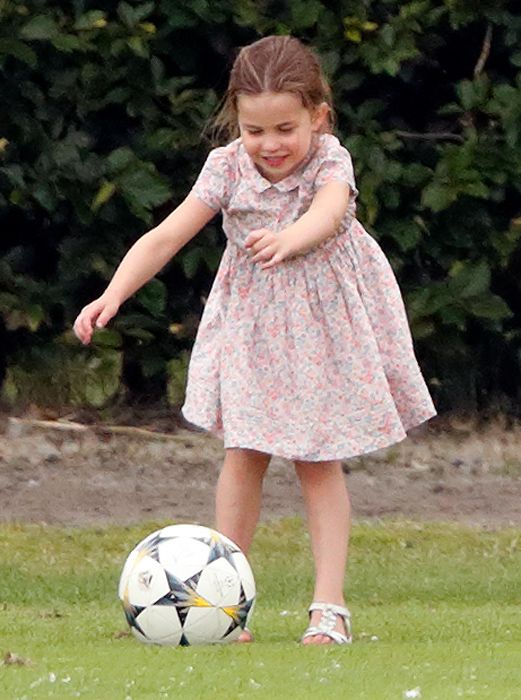 Princess Charlotte will be playing football at Lambrook School
Prince William has previously revealed that Princess Charlotte has a passion for football, telling the Lionesses: "Charlotte wants me to tell you she's really good in goal…a budding star for the future!"
While the Princess certainly wouldn't be the first female royal to play sports competitively, having come from a long line of keen equestrians and Olympians, she would be quite the royal trailblazer should she wish to pursue a career in football.
SEE MORE: 8 photos of the sporty royals enjoying a game of football
Prince William met with Captain Steph Houghton of the England Women's Football Team
The royal's late great-grandmother Queen Elizabeth II didn't even receive a formal education, let alone take part in extra-curricular sporting activities like rugby or cricket.
Luckily, Prince George, Princess Charlotte and Prince Louis' school is dubbed one of the best in the country for its sporting facilities.
MORE: Prince William & Duchess Kate's school night dinners for their children are so wholesome
Lambrook students can enjoy a 25m indoor pool, full-size astroturf pitch, nine-hole golf course, outdoor adventure play area and several competitive sporting fixtures throughout the year.
A prospective parent at Lambrook school previously wrote on Berkshire blog Muddy Stilettos: "With so many brilliant national role models in women's football, rugby and cricket, it's great to see Lambrook girls regularly playing football and cricket competitively, with touch rugby played as part of activity programme. On the flip side, boys can do ballet and dance."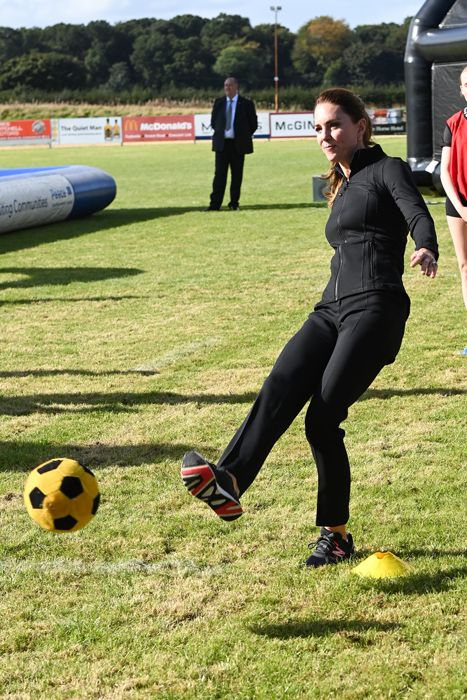 The Princess of Wales is incredibly athletic
Princess Charlotte's sporty mum Princess Kate will no doubt encourage her daughter to follow in her athletic footsteps. William and Kate even went head-to-head as they joined a kickabout with youngsters during their Ireland tour in 2019.
We'd love to see Princess Charlotte become the first royal Lioness!
Source: Read Full Article