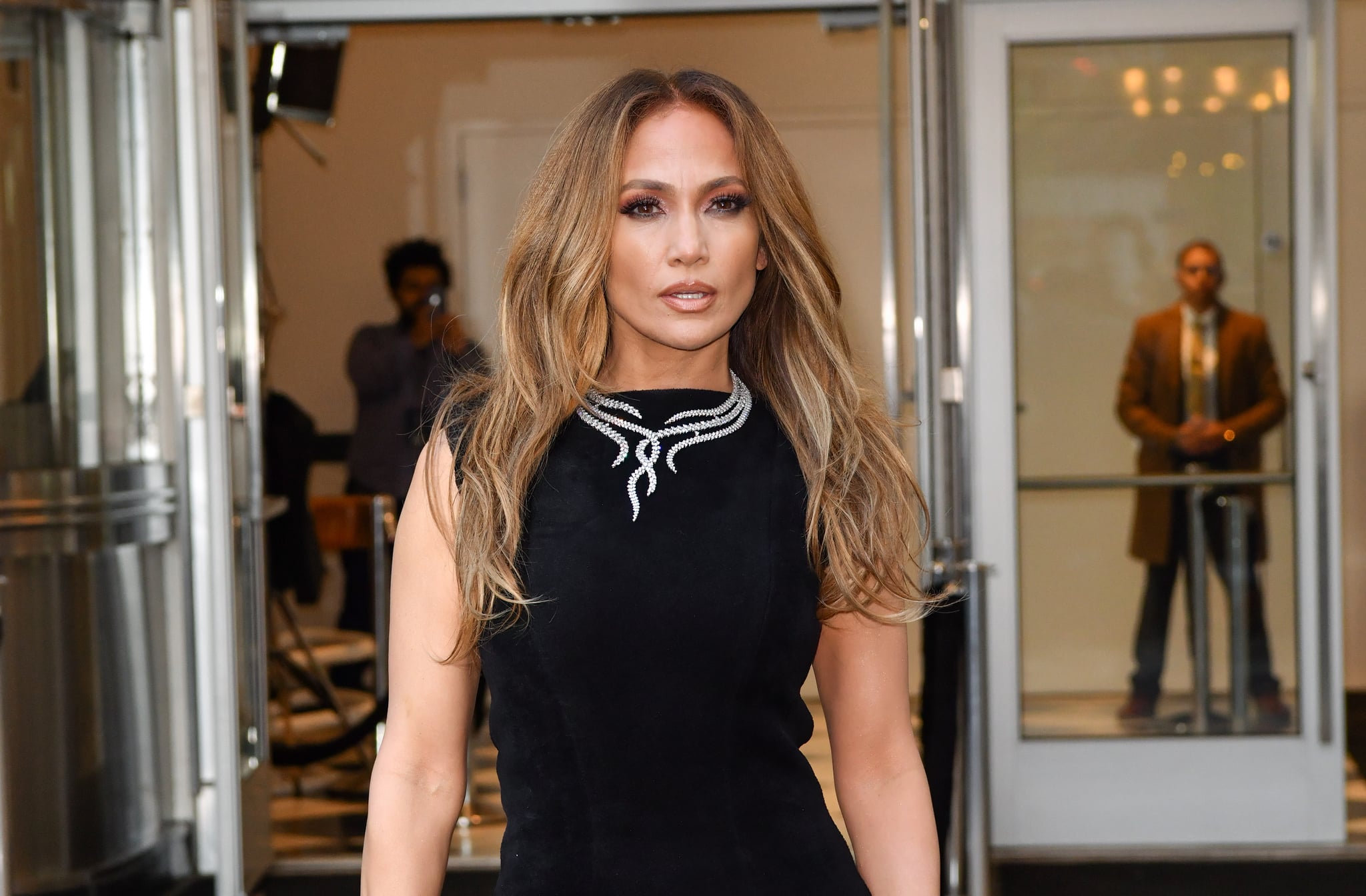 Image Source: Getty/James Devaney / Contributor
"Digital Lavender" nails strike again. On May 4, Jennifer Lopez flew into New York to promote her new movie "The Mother," wearing a gorgeous black dress with a bejeweled neckline. On her nails was none other than the trending color, which paired perfectly with her sultry makeup and loose waves.
The look came courtesy of Lopez's long-time manicurist Tom Bachik. To achieve it, he used the Aprés Neutrals Gel-X Extensions ($15) which were pre-painted in the shade "Maise," a soft, pinky beige. Then, he painted each finger using the brand's new Heavenly Topcoats Set ($70) in the shade "Blessed."
Digital lavender nails are being hailed as the "new neutral" thanks to their subtleness. The trend takes your typical neutral colors like beige, tan, and pink, and adds dimension in the form of a soft-purple shimmery top coat.
Lopez joins other celebrities like Rihanna in giving the trend a try. With the stamp of approval from two beauty powerhouses, it won't be too much longer until you start to see the look everywhere. If you're searching for a way to incorporate the color into your next manicure, opt for tried-and-true designs like french tips or aura motifs. We would be remiss not to mention, though, that this is a color that can very well stand on its own. Take a closer look at Lopez's nails below for some very timely inspiration
https://www.instagram.com/p/Cr1R7TBusWb/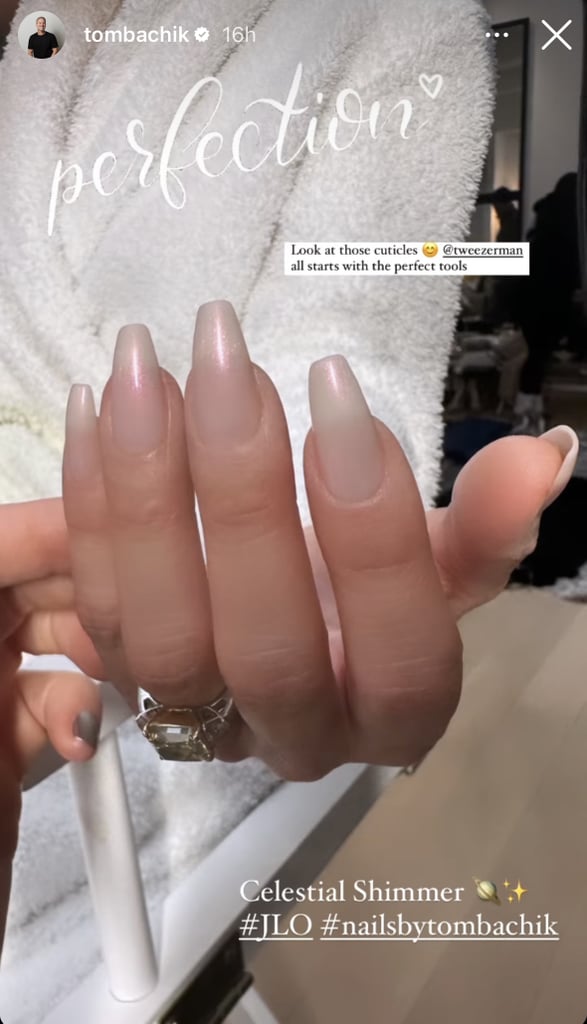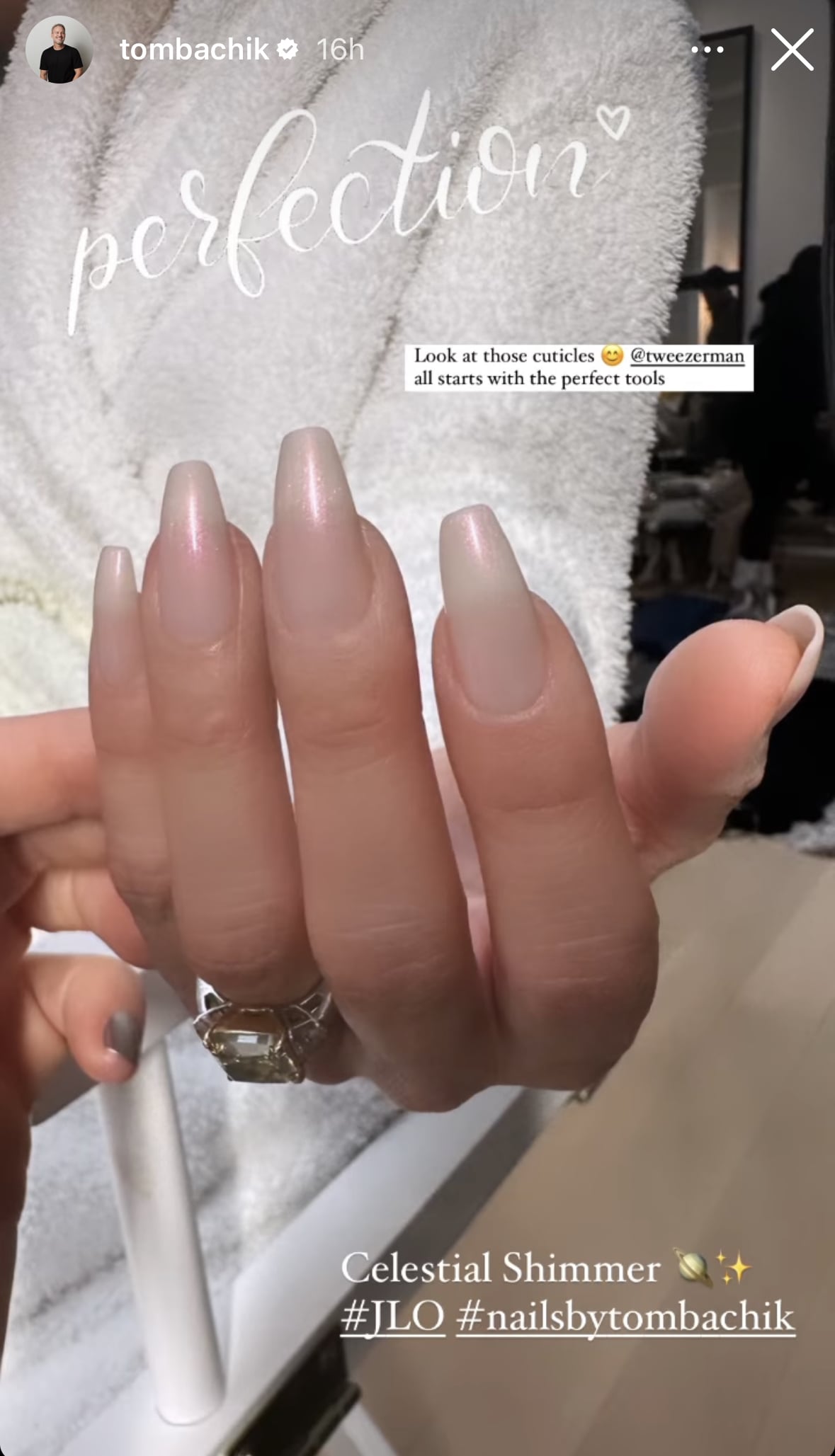 Image Source: Instagram user @tombachik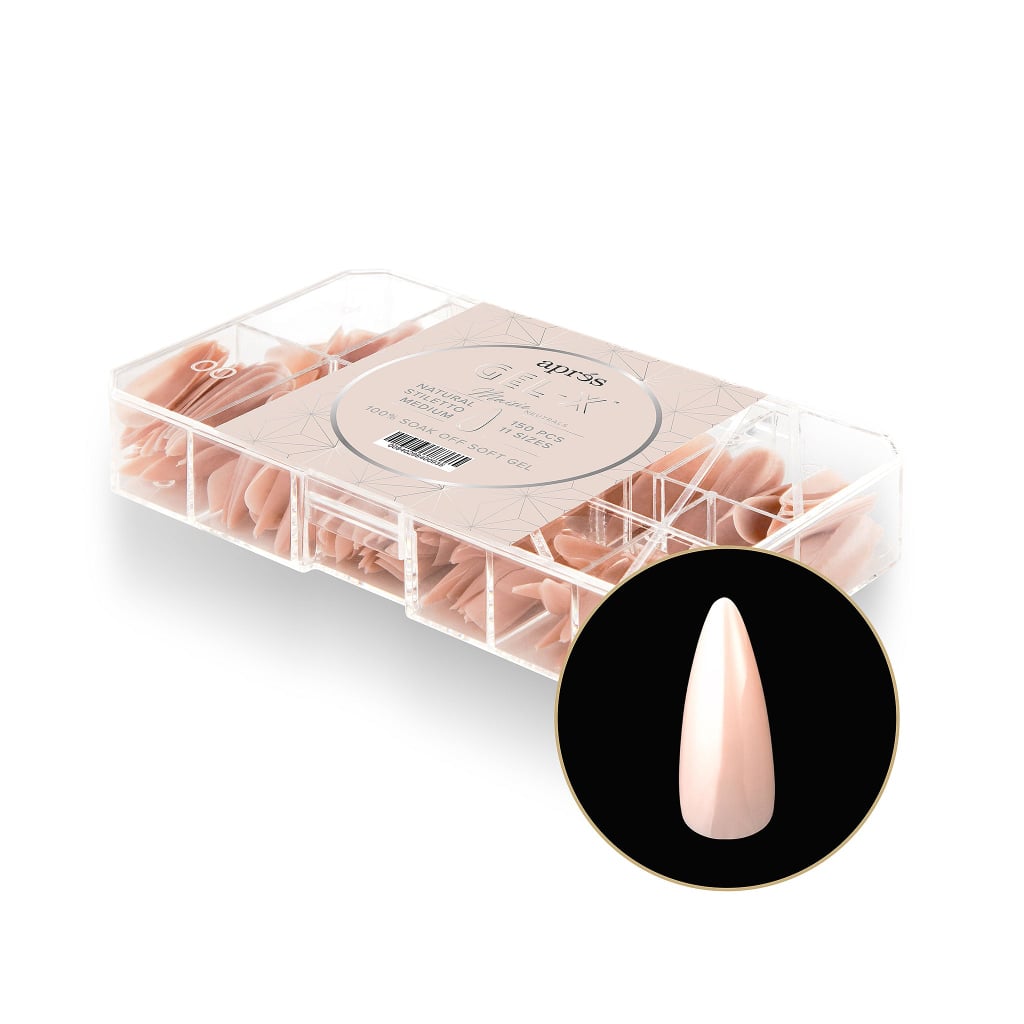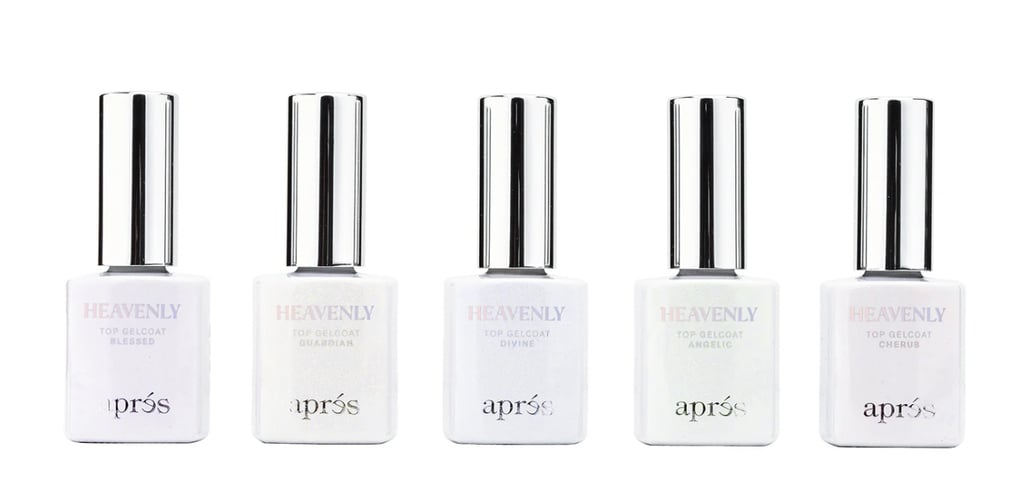 Source: Read Full Article