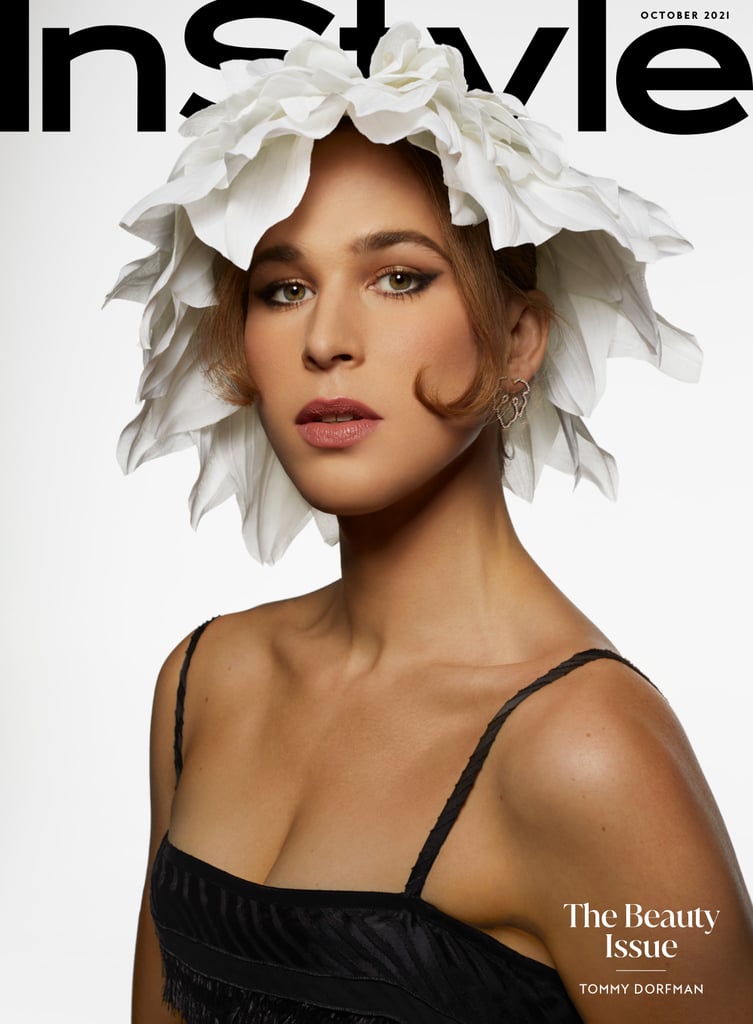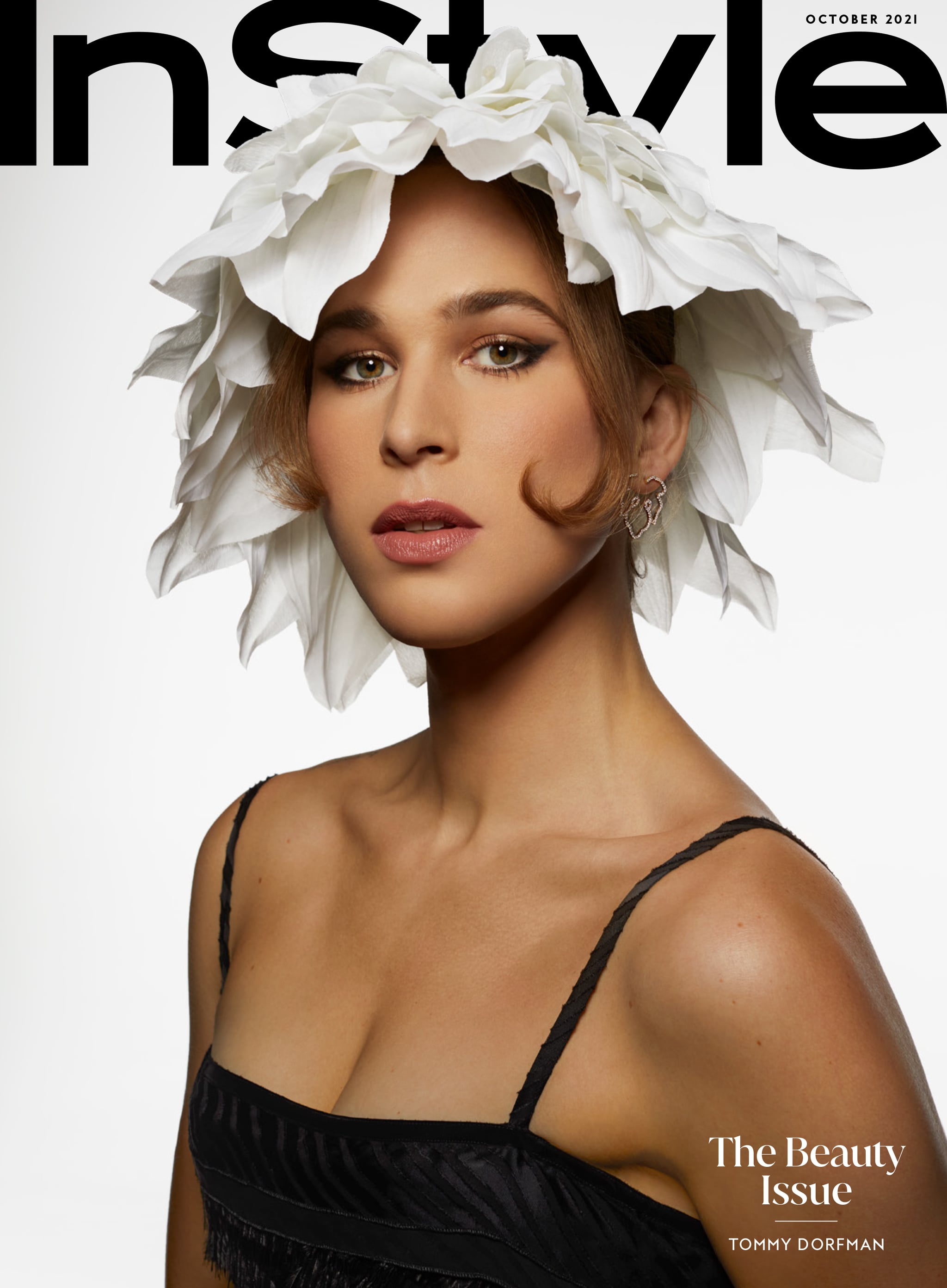 Gracing the subscriber cover of InStyle's October beauty issue, Tommy Dorfman opened up about finding clarity as a trans woman, transitioning medically, and discovering more about beauty. The actress, who recently reintroduced herself as a woman, chatted with Editor in Chief Laura Brown about what she's learned about beauty, namely the way cis women have appropriated makeup styles and tricks that originated in the drag community.
"Makeup is a powerful way to transform everything from your bone structure to how you're viewed in the world to your own aesthetic," she said. "It can be an amazing tool for affirmation, and I think a lot of the makeup techniques that trans women developed to hyperfeminize their faces have been appropriated by certain cis influencers, celebrities, and makeup artists."
She continued on to explain that many techniques, like the carved-out big face, came from drag queens and trans people. "It's funny to see cis women beat their faces and not know the process behind it. But none of those women are standing up for trans women." To Dorfman's point, cis women should not only give credit to the queer community, specifically drag queens, but also show up and constantly work toward making the beauty industry a more inclusive space.
Check out her full interview, which will also be featured in InStyle's October issue hitting newsstands on Sept. 24.
Source: Read Full Article