It is no secret that Kim Kardashian West and Kanye West experienced many crazy, heartbreaking, and touching moments together over the years.
Though they have proven that their love can withstand anything, it wasn't easy for them to get their relationship to the place it's in today.
Aside from contemplating whether or not they could be more than just friends at the beginning of their relationship, Kardashian and West also had to overcome cheating accusations, which both faced right before they made their relationship official.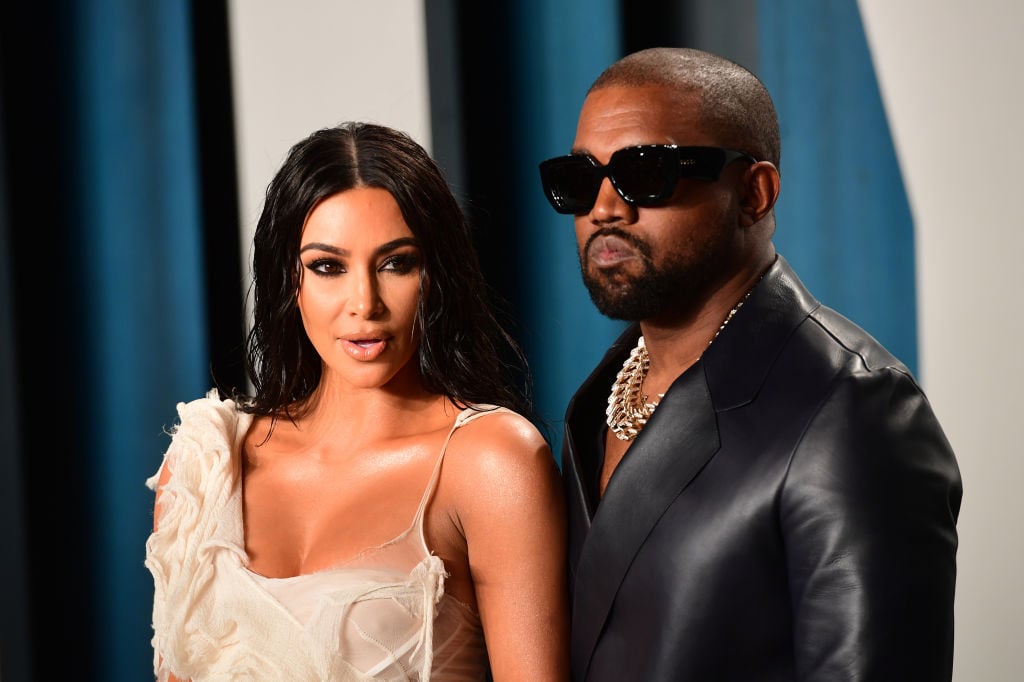 Kardashian and West started out as friends
Kardashian and West may have only been an official couple for eight years, but their relationship dates back long before they even started dating.
Since meeting and becoming good friends in 2003, the pair have remained part of each other's lives.
Though things between them started out pretty platonic, the rapper revealed in 2013 that he was smitten with Kardashian the second he laid his eyes on her.
"I just knew I wanted her to be my girl for a long time," he said. "I remember I saw a picture of her and Paris Hilton, and I remember telling my boy, 'Have you seen that girl Kim Kar-dijon?'"
Since she was dating rapper Ray-J at the time, West opted out of making a move on the reality star and just continued being her friend.
Though the Keeping Up with the Kardashians star was content being pals with West, the rapper still wanted to be much more than that.
While he kept his real feelings for Kardashian at bay in the beginning, doing so became harder for West once the reality star began dating Kris Humphries.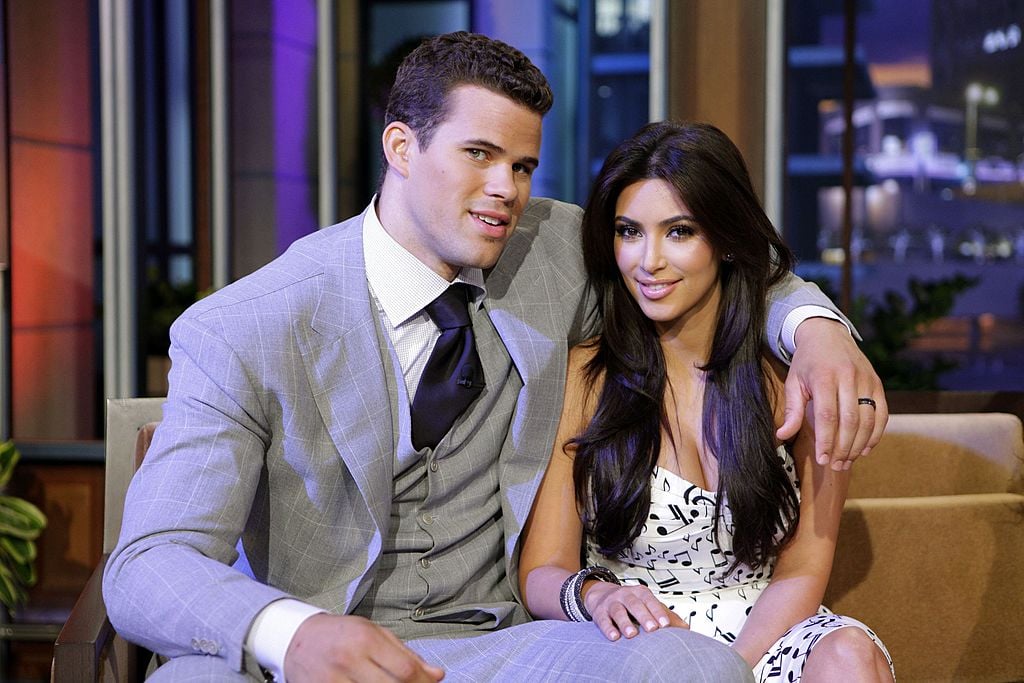 Kardashian struck up her romance with Humphries in October 2010. Seven months later, the couple became engaged.
In August 2011, the pair wed in a lavish ceremony, which was filmed by E! cameras, and later aired in a two-part special, Kim's Fairytale Wedding: A Kardashian Event.
Though Kardashian's family and many of her closest friends were in attendance, West wasn't on the guest-list for the wedding.
Despite being her friend, it turns out that the rapper wasn't a fan of Kardashian marrying Humphries and even tried to dissuade her from going through with it.
The pair allegedly started seeing each other while Kardashian was still married
Soon after becoming husband and wife, Kardashian found herself questioning her marriage to Humphries.
She even revealed during an appearance on Watch What Happens Live with Andy Cohen in 2017 that she knew the marriage wasn't going to work as early as their honeymoon.
"I just thought, 'Holy s–t, I'm 30 years old, I better get this together. I better get married," she told Cohen. "I think a lot of girls do go through that where they freak out thinking they're getting old and have to figure it out, all their friends are having kids. It was more of that situation. But I knew, like, honeymoon it wasn't gonna work out."
After 72 days of marriage, Kardashian filed for divorce from Humphries on October 31, 2011, citing irreconcilable differences.
Now here's where the cheating rumors come into play.
Months after their divorce was finalized, news outlet began alleging that West was to blame for the couple's marriage coming to a sudden end.
Back in 2012, it was speculated that Kardashian and West began dating while she was still married to Humphries.
That same year, West ex-girlfriend Amber Rose claimed that Kardashian and West were hooking up behind the scenes long before anyone realized.
Though Kardashian swore she didn't start dating West before 2012, that rapper seemingly confirmed that their romance started while she was still dating the NBA player in his single, "Cold." He even went as so far as to name Kardashian in the song. 
"And I'll admit fell in love with Kim / Around the same time she fell in love him / Well that's cool / Baby girl do your thing / Lucky I didn't have Jay drop him from the team."
Kardashian and West have been together ever since
Though West was seemingly to blame for Kardashian and Humphries' divorce, it appears that he knew all along that that relationship wasn't going to work.
But even if he didn't date Kardashian while she was still married, we have a feeling these two would have fallen for each other sooner or later.
They eventually proved that they were meant to be by tying the knot in Italy, two years after they made their relationship official.
Today, the pair are still happily married and are parents to four children: North West, 6, Saint West, 4, Chicago West, 2, and Psalm West, 8-months.
Though it took them years — and a little sneaking around— to finally give love a try, it seems to us that Kardashian and West were always destined to be together.
Source: Read Full Article