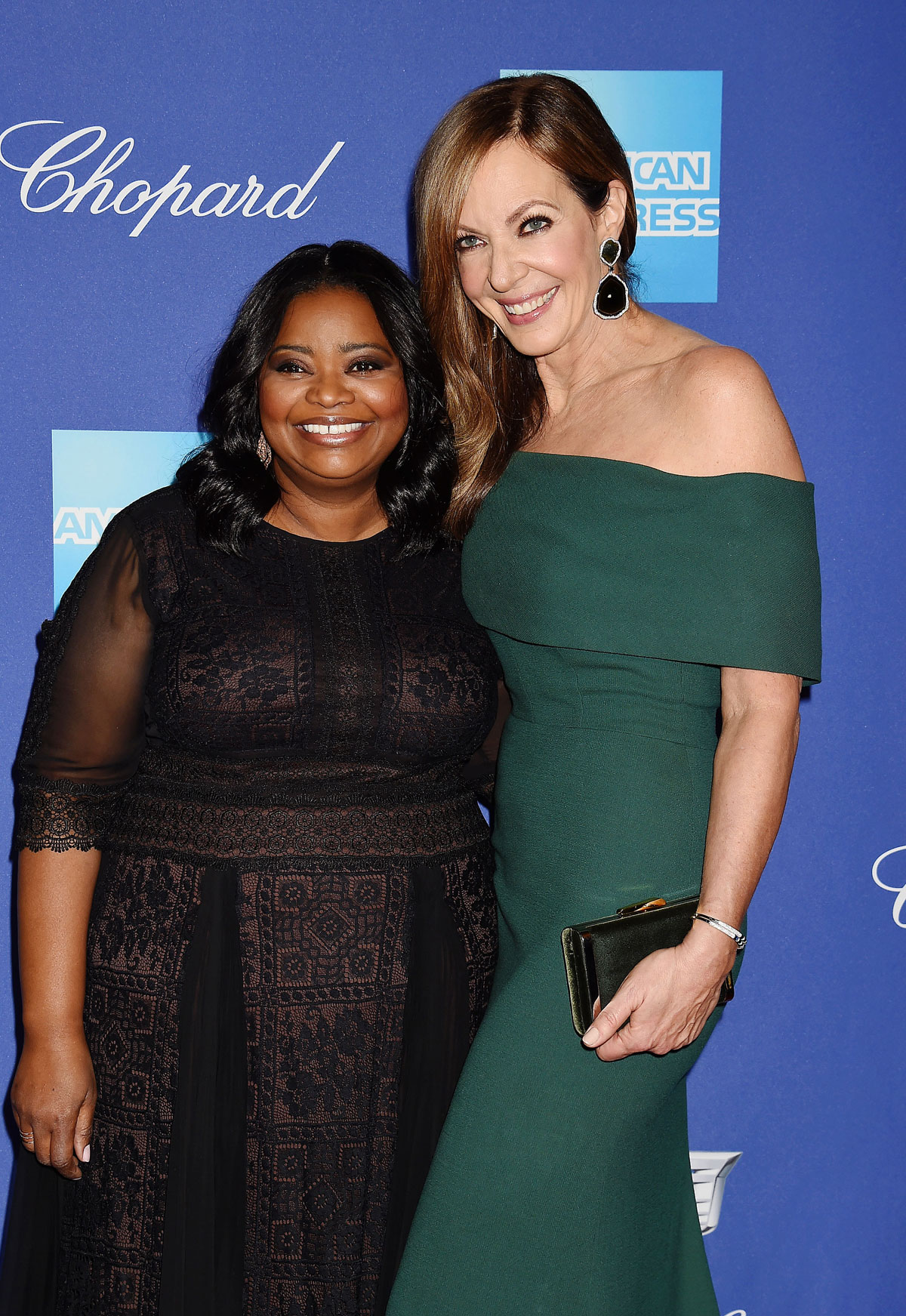 People's The Beautiful Issue is including friendships as a part of what's beautiful in life. I think that's fantastic. What a lovely thing to celebrate. Yesterday we talked about Oprah Winfrey and Gayle King's friendship. Today we have Octavia Spencer and Allison Janney's. They've been friends for 20 years after meeting at a mutual friend's party. Apparently, it wasn't friends at first sight for the ladies because they were both interested in the same guy. But they got to know each other at another friend's wedding and realized they liked each other more than they liked their crush. So they left him at the curb and have been thick as thieves ever since.
When Octavia Spencer and Allison Janney first met more than two decades ago through mutual friends, they were crushing on the same guy.

"She didn't like me when she first met me," Janney told PEOPLE on set of her The Beautiful Issue photo shoot earlier this month. Added Spencer: "Well, I didn't realize we kind of were interested in the same guy! I mean, she's tall, statuesque and gorgeous."

Luckily, the stars — who have worked together three times, including in 2011's The Help — quickly realized how much they had in common.

"We both decided we liked each other better than the guy," says Janney, 62. Adds Spencer, 51: "Our friendship has lasted so much longer than that!"

Sharing similar senses of humor, the actors say they've navigated life's ups and downs by leaning on one another through the years.

Even as two busy careers have taken them to opposite ends of the world, "Allison's house is the go-to house," says Spencer. "If you have anything going on, she's the person that everybody is likely going to call. And that's a testament to who she is because she loves her friends very fiercely."
For Janney, the feeling is mutual.

"Her heart and her generosity is unmatched by anyone I know. Everyone needs Octavia in their life because she does make everything better and more special," says Janney.
[From People]
In their video on People, Allison and Octavia say they always support each other and show up in each other's projects. I knew they'd worked together but didn't know they were such close friends. I remember, though, when Octavia appeared on Mom I thought, how did they get her to do this? Now I know. They laughed throughout their whole interview, they clearly get such a kick out of each other. Every story they told made them laugh harder. They also spoke with such affection and respect for each other. It was so genuine. As it says above, Octavia credits Allison with being the first friend everyone calls. But what's not in the excerpt is Allison said Octavia is a better businesswoman. There have been many jobs Allison's asked Octavia about and Octavia made her go back and renegotiate.
Although the article is about Allison and Octavia, they frequently referred to their "friend group" that they are a part of. We know Octavia and Melissa McCarthy have also been dear friends for decades. Exactly how many fabulous women are in this friend group and where can I pick up an application?
Embed from Getty Images
Embed from Getty Images
Embed from Getty Images
Photo credit: Getty Images, Avalon.red, Instar and via Instagram
Source: Read Full Article