AceShowbiz –Blake Lively is pregnant with baby number three.
The actress showed off her baby bump in a body-hugging canary yellow Retrofete gown at the New York premiere of her husband Ryan Reynolds' new movie, "Pokemon Detective Pikachu", on Thursday night (May 02).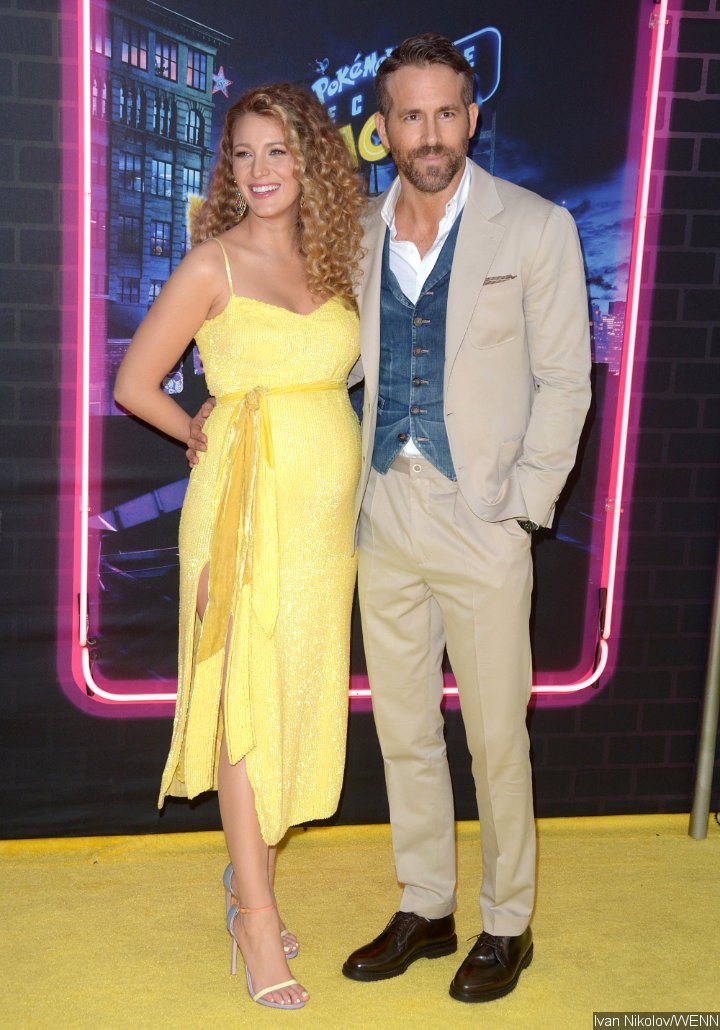 The couple, parents to daughters James, four, and two-year-old Inez, cuddled up on the red carpet after agreeing the film premiere would be the perfect place for the big reveal, but Ryan had a few reservations as he arrived ahead of his wife, telling Entertainment Tonight, "I haven't seen a carpet this chaotic in a long time. It's pretty intense."
The private couple rarely talks about family life and shields James and Ines from the cameras most of the time – but the kids were front and centre when the "Deadpool" star was honoured with a star on the Hollywood Walk of Fame in 2016.
Reynolds made no mention of the new baby when he appeared on breakfast show "Good Morning America" on Thursday morning, but he confessed his eldest daughter couldn't wait to see dad's latest film. "My daughter James is losing her mind over it," he said. "She's never been interested in a movie I've done, ever."
Little James has been a big supporter of Ryan's plans to voice the title character in the new film from the moment he signed on and she was thrilled when she became one of the first people to see an early mock-up of the film with Reynolds' voice as Pikachu.
"She made us watch it a hundred times in a row," he recalls.
Source: Read Full Article