Chrissy Teigen continues to keep it real and, in this case, shares some graphic personal information to make a solid point. Teigen's followers just got way more information than they ever wanted to know about her childbirth experience, but she easily showed how it's no joke, giving some perspective after Donald Trump complained that testing for coronavirus (COVID-19) is invasive.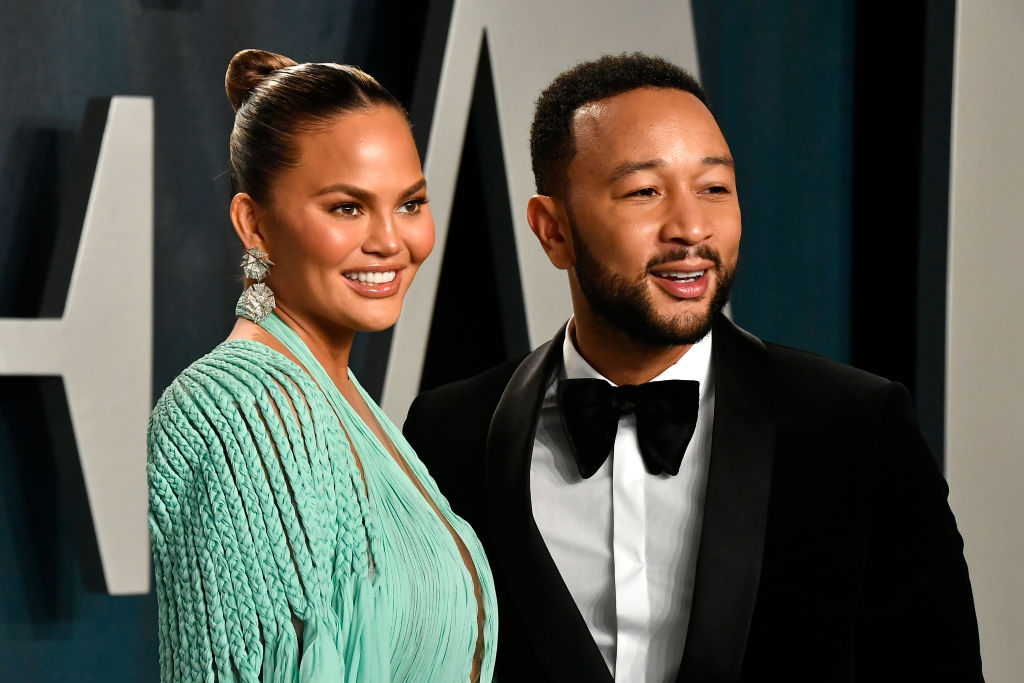 President and Vice President described coronavirus testing as 'invasive'
Vice President Mike Pence described his experience with coronavirus testing (both he and his wife, Karen Pence, tested negative for the virus), noting at a White House press briefing that the test was "kind of invasive" and the experience was "not comfortable."
"The test was very quick, but it goes a fair amount upinto your sinuses and it's not comfortable," he explained. "That isprobably a good opportunity to say again to any American looking on, if you donot have symptoms you do not need a test."
He added that the test process was "kind of apinch," sharing that it "was kind of invasive, but we were gratefulfor the support."
At the press conference, Trump also spoke about the test, calling it "not very nice to do," as he shared at the press conference, "It doesn't go all the way up and hangs right under your eye. It's a tough test." He shared that it was "not a lot of fun to take."
Teigen responds with her own uncomfortable experience
When someone on Twitter called attention to how the vice president said the testing wasn't comfortable, Teigen had a much more unpleasant experience to share. And she didn't hold back.
Actor Sarah Thyre tweeted: "Our sh*tprez is bitching about how invasive the Covid test is and excuse me, I've had multiple hands shoved up my vagina to try to pull out a single damn baby — and you are b*tching about a swab up your f*cking nose that could save millions of lives."
Teigen seconded that experience, adding her own graphic flair as she tweeted: "my vagina was ripped to my a**hole giving birth to Luna. I had a vaga**hole. F*ck your swab pain."
The model further shared more colorful details of what she endured, writing: "they had to put a garbage bag at the end of the bed to collect my blood before stitching me up, where I then had to pee using a water bottle as a pain fountain for 3 months. so yeah. the swab, I bet it's super rough."
Other moms confirmed that childbirth is not a fun time
Other moms joined in with experiences, as one tweeted: "Iwas in labor with my first kid for 52 hours. 52. Hours. Of. Labor. Y'all canall manage a nasal swab for 30 seconds."
Another mom had this experience: "My first was pushed **BACKUP** the birth canal so I could go give birth again as a c-section. So, yea."
One of Teigen's fans posted a sweet pic of the model with husbandJohn Legend after their daughter was born, writing: "Suddenly this picture hasa whole new meaning: Vaga**hole."
Teigen confirmed, noting, "yep I had one giant vaga**hole here."
Source: Read Full Article