The future is looking bright for Demi Lovato!
Less than a year after she suffered what reports call a near fatal drug overdose, the Sober singer looks better than ever these days while celebrating life and a fresh journey for her career under the tutelage of new manager Scooter Braun.
On Wednesday, the 26-year-old gave a special shout out to two of her best friends who've stuck by her side on the journey to recovery.
Lovato shared a heartfelt tribute on Instagram thanking her besties Matthew Scott Montgomery and Sirah AKA Sarah Mitchell for their support during her "darkest moments." 
See the sweet selfie captured while on vacation together in Bora Bora (below):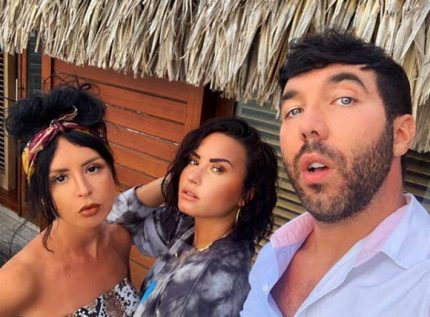 In the lengthy caption of her post, Demi has nothing but love and gratitude for her trusted confidants, saying:
#ThreeCourseMeal… just me and my best friends living our best lives.. Thank you for never leaving me in my darkest moments, for always drying my tears.. even when they're from watching Moana.. thank you for being loyal, honest and so grateful for every little thing.. like crying because we swam with fish/sharks/stingray and coral reef. I'm so lucky to be best friends with two incredible souls who are so talented and creative because it inspires me daily. And you're so supportive of me and every little thing I do.. "
She continues, explaining the lengths Matthew and Sirah went to — including flying across the country at one point — to be there for their girl:
"You've traveled across the country to visit me and stayed with me at my house for days on end when I'm struggling to make sure I'm okay but most importantly you never abandoned me like others did when I was going through shit.. you were there to listen, without judgement and only love and I can never fully express what that means to me. You're the greatest friends I've EVER had and our future together is so bright. I love you both more than you can imagine!! Thank you for this past week ? @sirahsays @matthew_scott_montgomery ps. I'm both yalls biggest fans ??????"
Aww, there's nothing like true friendship!
Sirah obviously felt the love and responded to her bestie's post, commenting:
"Sorry not sorry I'm sobbing like coral reef. Thank you for everything you are and do. I'm so grateful to you and for you and so beyond proud of the work you've done.???"
We are so glad that the Confidant singer has the right people around her as she gears up for an epic career comeback! We've got nothing but love for you, Demi!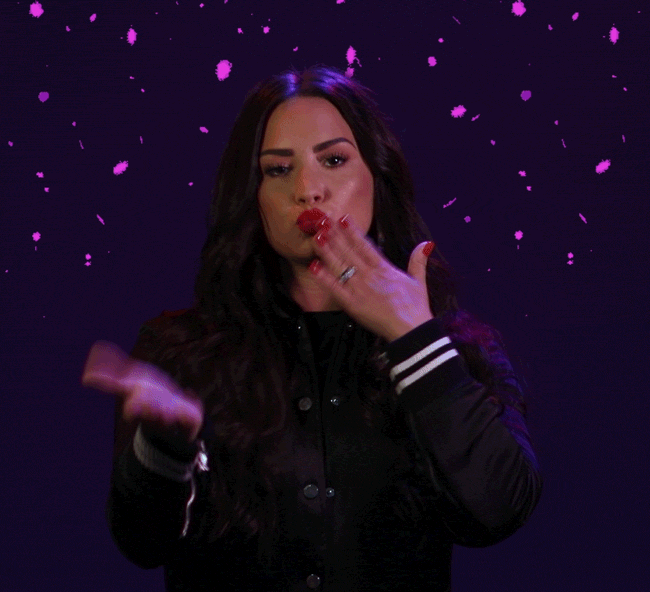 Source: Read Full Article