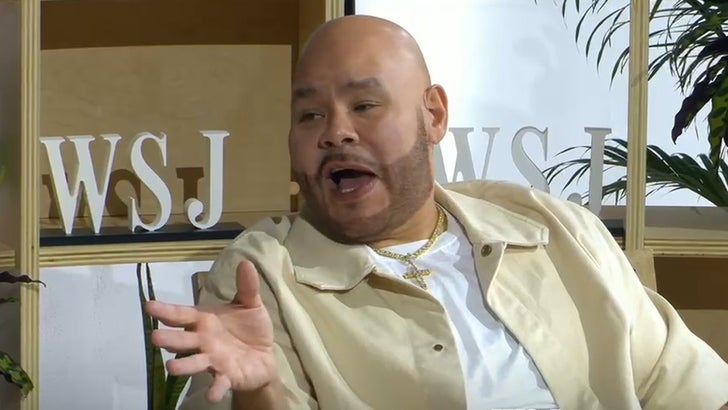 Sources close to the situation tell TMZ Hip Hop Fat Joe was able to regain his masters from Atlantic Records after all this time. The streaming profits are all his!!!
Fat Joe is looking back at his time spent on major labels with regret … comparing the setup to Ponzi schemes that do anything BUT benefit the artists' bank accounts.
The Bronx-bred hip hop legend was recently the keynote speaker for The Wall Street Journal's "Future Of Everything Festival" … and recalled being signed to Atlantic Records during the CD era of rap.
Joe says his experience was constantly having to convince execs who knew nothing about hip hop culture to prop up his releases, and he ripped the hypocrisy of artists selling millions of records … while only receiving pennies for their musical thoughts.
Waiting for your permission to load the Instagram Media.
He reminisced, and not fondly … "You had to be like The Fugees, who sold 30 million records, to make a dollar. I was talking to Jennifer Lopez about it — and you know J Lo's a megastar — and she was like, 'Man, you know these guys, they only give you this [amount] and you never recoup.' So, it's a funny math."
Joe says after he dropped his 2002 album "Loyalty," the Atlantic president called him a failure to his face … all because he was getting slaughtered by Jay-Z's "Blueprint 2," Missy Elliott's "Under Construction" and Mariah Carey's "Charmbracelet" on the charts.
To add insult to injury, Joe says they replaced his life-sized poster with one showing T.I., who had just made the execs happy by going double platinum.
After mapping out his career, Joe decided to bet on himself and negotiated his release from the label. It proved to be a wise and lucrative decision for the Terror Squad founder.
He released his next album independently … 2006's "Me, Myself & I" and says his Lil Wayne-assisted smash hit "Make It Rain" netted him a cool $4M and the Atlantic president is still eating crow to this day!!!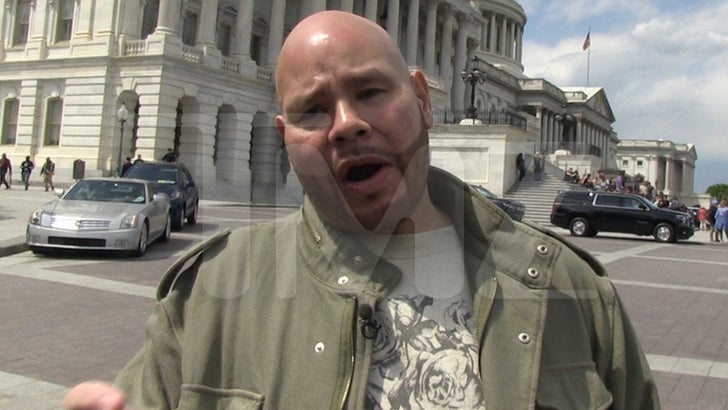 Joe's always going to bat for the lil' guy. We recently got him out in D.C. campaigning for the healthcare industry to stop shady practices against its patients.
Sounds like a familiar scenario.
Originally Published — 9:16 AM PT
Source: Read Full Article