MTV may have called it quits with Jenelle Evans amid her dead dog domestic drama, but other shows are quickly offering to be her reality TV rebound.
According to TMZ, the 27-year-old reality star has already been approached by Marriage Boot Camp to appear in an upcoming season alongside her dog-killing husband David Eason on the heels of MTV firing the star from Teen Mom 2.
The outlet reports that Marriage Boot Camp has been trying to get Evans and Eason on the show for two years, but MTV had always shut the idea down. One exec apparently even warned the momma-of-three not to do the marriage counseling show because it would ruin her image.
But now, the network is no longer concerned with Jenelle's affairs and the couple doesn't have much of an image left to ruin — so they're both said to be game to get their Boot Camp on!
As we reported, Evans was "shocked" and "very upset" when she found out that MTV decided to fire her from the reality series she was on for 11 years, a week after her husband seemingly confessed to shooting and killing her dog Nugget because it "snapped" at their two-year-old daughter Ensley.
Sources previously revealed that Jenelle was currently "focusing on her family" and, after debating divorcing her gun enthusiast husband, decided that she wanted to work on their marriage and was considering "marriage counseling."
So, it would seem Marriage Boot Camp kills two birds with one stone (or shotgun, if David was doing the killing): they get to work on their marriage, AND they get paid for it! How could they say no!?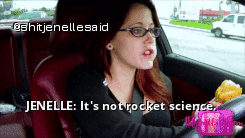 Sure, MTV may have felt that the senseless dog killing was the last straw in working with Jenelle and her family, but Eason is gonna have to kill a few more animals before the rest of reality TV turns its back on her.
TMZ went on to write that she is going to New York City next week to meet with producers of other shows. It's unclear if networks are also interested in working with David, but reality TV tends to operate on a "the crazier the better" philosophy — so we'd say producers have the dog killer in their crosshairs as well.  
In the meantime, Jenelle is doing her best to stay positive about her Teen Mom firing (which probably isn't that hard to do with all these new offers coming in). Her reps said in a statement to People:
"Jenelle is focusing on her family and moving forward. She is very grateful and appreciative of the opportunity MTV have given her and her family for the last 10 years. It is sad to part ways in this matter but this isn't the end of Jenelle Evans or her family."
Yes, that's been made quite clear.
Source: Read Full Article