We can add Jonah Hill to the list of celebrities that are talking openly about mental health and helping to dispel the stigma that surrounds it. A talented actor, filmmaker, and comedian, who idolizes Martin Scorcese, Hill is known for a slew of comedic roles. His roles span Superbad  in 2007 to The Wolf of Wall Street in 2013, and this year's Don't Look Up. There's no shame in going to therapy, and Hill often talks about how much therapy has helped him. In fact, it was Joaquin Phoenix who referred Jonah Hill to his therapist, changing his life for the better.
Joaquin Phoenix referred Jonah Hill to his therapist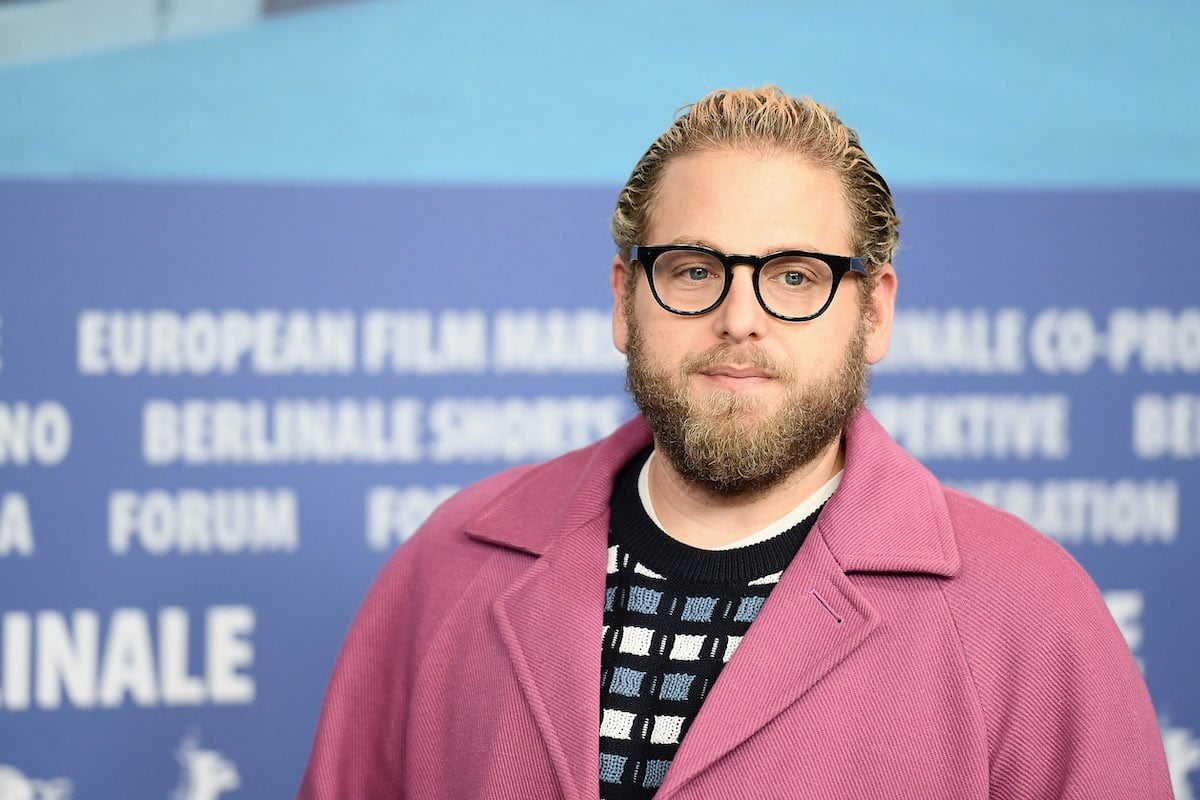 In an interview with GQ, Jonah Hill mentioned his therapist, Phil Stutz, several times — and evidently, he found Stutz through a referral from Joaquin Phoenix. His therapist's visualization techniques literally changed his life. 
Hill and Phoenix co-starred in the 2018 film Don't Worry, He Won't Get Far on Foot. Hill shot the movie with Phoenix in 2017, and they became friends. The film, directed by Gus Van Sant, tells the story of a recovering alcoholic and quadriplegic, played by Phoenix. He finds a new calling drawing newspaper cartoons, with the help of his friend and sponsor, played by Hill.  
Hill explains during the interview in GQ that when they finished shooting the emotional film, Phoenix told Hill about Stutz. Hill says that Phoenix said, "Yo, you should go see this guy." And Hill did.   
Sometimes all it takes is for someone to offer advice that resonates, and it can be a life-changing moment. Stutz seems to have done this for Hill. The first thing he said to him was, as stated by GQ, "You're not a good artist because you're f—ed up. You're a good artist in spite of being f—ed up."  
Hill says hearing that made him realize it's "all a dumb mythology that you're supposed to be miserable to be talented, and it's so absurdist."
Hill got healthier, and everything changed
Making the time for therapy sessions with Stutz helped Hill improve his health, both emotionally and physically. It also made him happier — and a better actor. He aims to help dispel the belief that only "tortured artists" are capable of great art.
Hill's weight often fluctuated throughout his career, but sometimes he had to either gain and lose up to 40 pounds for different roles. (Take a look back at how he looked in Wolf of Wall Street, which was far from his heaviest weight, but a huge change from how he looks now.) 
Experts say our physical health is directly affected by our emotions and mental health, and vice versa. Hills says Stutz helped him "cut the emotional weight off," and he was easily able to shed those extra pounds once he faced the root cause.
He tells GQ, "I got healthier, my art got better, and I was happier." He has even become a body positive icon. He wants to make sure his fans know this: "Straight up. I haven't seen misery bring better art out of anybody."
Happiness is Hill's mission in life
Hill is proof that improving your mental health can help improve everything in your life. An accomplished actor, writer, and producer, Hill's net worth is $50 million, and he's living the dream.
But being good at what he does comes easy, he explains to GQ, and the thing he has to work at is happiness. It's what he values the most. He says, "I literally want to be happy. That is the mission of my life, that I work hard at."  
Working on self-improvement is so important to Hill that he even made a movie about it. Hill wrote and directed the 2018 film, Mid90s. "To me, this movie is about learning to love yourself and finding a community of people who accept you," Hill told Ellen DeGeneres. Then he said, "I'm under construction like we all are." 
Source: Read Full Article