There's a mini KarJenner invasion currently happening in Manhattan as members of reality dynasty touch down in NYC to support Kim Kardashian West in her latest gig: Host of Saturday Night Live.
Here's a little taste of Kim's comedy skills at work in her promos for the episode, which is set to feature Halsey as the musical guest:
https://www.instagram.com/p/CUv_L76gOJD
As we count down to the big KKW x SNL launch, as it were, ket members of Kim's inner circle have been arriving in New York City to show their support. Kim's longtime friend Simon Huck appears to be on the VIP list and has been hanging out with Kim's mom, Kris Jenner, and sister, Khloé Kardashian ahead of the big night.
"Getting @khloekardashian to leave Calabasas for the weekend is kinda of a big deal," Simon captioned a selfie with Khloé, confirming her east coast arrival.
https://www.instagram.com/p/CUz03vCFeL1
Simon also shared a snap of Kris upon her arrival, appropriately captioned, "The Queen has arrived."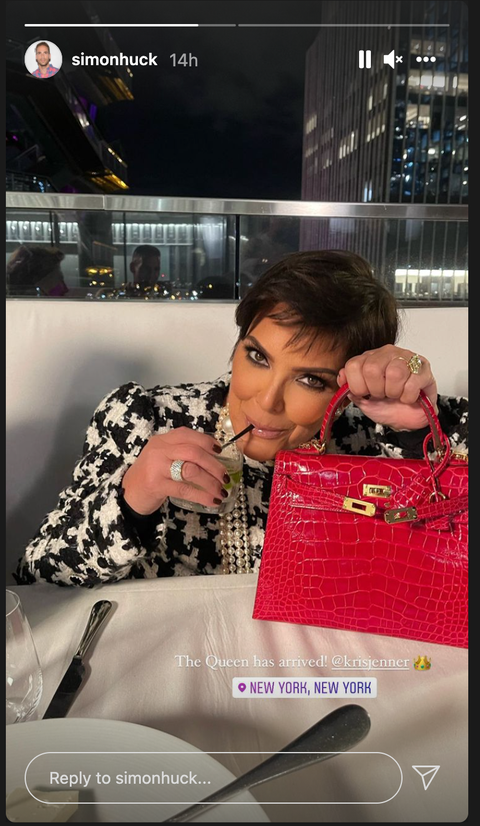 Kris in adorable mom fashion, used her Instagram Story to take a picture of the lovely arrangement and note the SNL team left for her in her hotel room. The gorgeous pink bouquet came with a note that read: "Welcome to Studio 8H! From Lorne & Everyone at Saturday Night Live."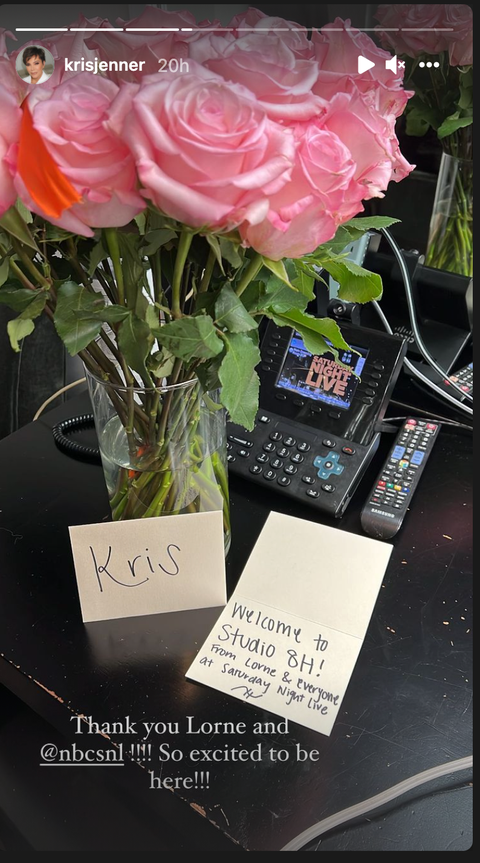 "Thank you Lorne and @nbcsnl!!!!" she captioned the picture. "So excited to be here!!!"
SNL's excitement about Kim's hosting stint is clear well beyond polite gifts for her mom. The show has been blasting out news of Kim's appearance as far and wide as one Instagram Grid can (not that we can blame them—especially on IG, promoting TF out of Kim's appearance is just good business sense), with pics of her at a table read:
https://www.instagram.com/p/CUtHv3EFFPy
And being swarmed by a team of MUAs at her host photo shoot:
https://www.instagram.com/p/CUyGVBrFJCT
Kim has obviously also been teasing the episode. In addition to posting her promos, on Thursday, she also excitedly shared behind-the-scenes pics from her photo shoot, anxiously captioned, "2 more sleeps @nbcsnl."
https://www.instagram.com/p/CUwEmMbgELI
There's not much else to do but drop Kim's final promo here to watch and all collectively play the anxious waiting game and stockpile choice Kim reaction GIFs to use as we live tweet this momentous occasion.
https://www.instagram.com/p/CU0BZNElbqB
Source: Read Full Article