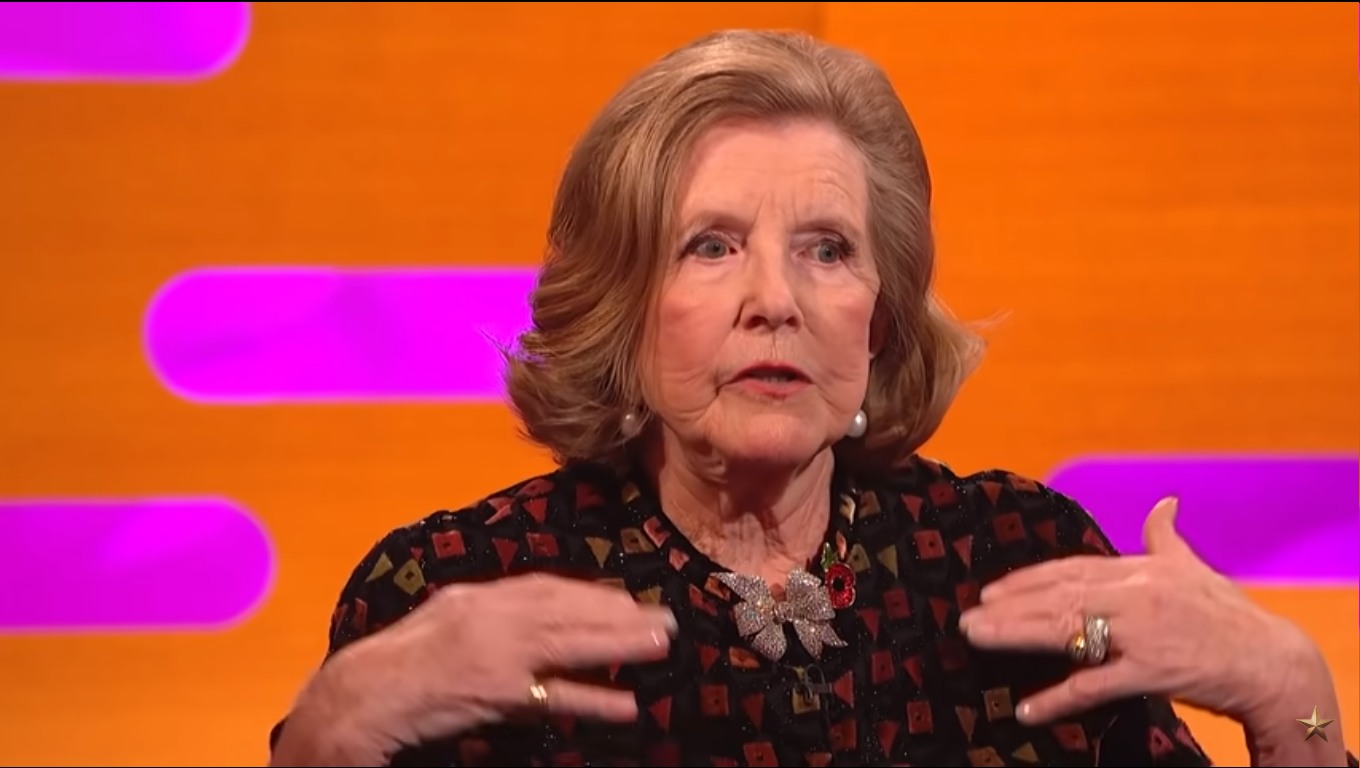 Lady Anne Glenconner is on a blitz of American media to promote her second memoir, Whatever Next? Lady Anne is 90 years old and kind of a publishing phenomenon – her first memoir was a massive success. She spoke to People Magazine this week, and she also chatted with the Daily Beast's Royalist column. Lady Anne was Princess Margaret's longtime lady-in-waiting and friend, and seeing Margaret up close for so long has given her certain ideas about how spares should behave, meaning… she does not think much of Prince Harry's move to America, nor does she think much about Harry telling his story. Some highlights from her Royalist interview:
Her abusive marriage: "I sort of hinted at the domestic abuse in the first book but I felt I really had to talk about it in this book properly. It was the right time to write about it, partly because of the queen consort, Camilla, who is doing so much to highlight the dangers of domestic abuse. I had so many letters from people saying that they had been through these difficult times as well, and I thought it may help people. At the end of the book, I've got 24 addresses for domestic abuse charities and help organizations, so if people are in trouble they can get help."

Divorcing her abusive husband wasn't an option: "Look, I want to say this: I really don't recommend putting up with it, but, yes, I did. In a way it was easier for me because he spent a lot of time in the West Indies. But ultimately it was how my generation did things. My generation wasn't brought up to divorce. My mother was wonderful but she was quite strict. She used to say to me, 'You've made your bed and you have to lie in it.' She brought me up to carry on, to try and cope and to have a stiff upper lip."

Her late husband: "He was often a wonderful companion, a beloved father. He was also an incredibly selfish, damaged, and occasionally dangerous man… I lived with domestic violence and abuse for most of my marriage."

Whether she'll be invited to the Chubbly: "I'd love to be, of course, but I don't think I will be as it's so much smaller. Even the peers are having to ballot for a seat. If I'm honest I would be absolutely thrilled to be invited, but if I'm not I can watch it on television and probably get a better view!"

She still has dinner with Charles at Sandringham sometimes: "Yes, I've known him since he was a little boy because my mother was a lady-in-waiting and he used to come up and stay at our house in Holcombe [Norfolk]. My mother taught him to drive around the estate and my father taught him to shoot. I've always known him. I'm a great fan of King Charles. I think he's going to be a great king. He is so passionate about so many things like climate change, and he's so interested in young people and such a great supporter of young people through his Prince's Trust charity."

Whether the Sussexes will be welcome at the coronation: "I really don't know. Charles would probably like them to come but I just don't know. I don't particularly like talking about Harry and Meghan, but the interesting thing is that of course I knew and was with another "spare," Princess Margaret. I never heard her criticize the queen in any way. She was so loyal to her sister. The only thing she did say was that she wished she'd been better educated. The queen had tutors who came in from Oxford and Cambridge to teach her, but all Margaret ever had was a governess and I think that did annoy her. She did gripe about it a bit, but other than that she was completely loyal.

Margaret didn't have her own house: "And the queen had everything! Margaret didn't even have her own house in England. The only house she ever actually owned herself was the one that we helped to build on Mustique. But I never heard her complaining about anything. It seems to be a sort of new thing that people are always victims. But the thing is, for our generation, Princess Margaret and I, we lived through the war. It was extremely frightening. We were bombed, she was bombed at Windsor, I was bombed at school, we slept in cellars, food was rationed, we lost lots and lots of people. Many friends lost their brothers or parents in the war. Life now seems wonderful in comparison—and my heart goes out to the people in Ukraine or other war zones who are going through all of this all over again."

Queen Camilla getting rid of the role of lady-in-waiting: Does Lady Glenconner feel a tinge of sadness at their demise? "Well, I do actually, because we were very useful. We were the eyes and ears."
[From The Daily Beast]
I think Lady Anne's mindset about her abusive marriage is very relevant to how she views the Windsors, specifically Harry and Meghan. Harry and Meghan were victims of abuse as well – William physically assaulted Harry, and the Sussexes were emotionally and financially abused. Lady Anne definitely seems to feel that people in abusive situations simply need to… stay with their abusers and not even try to break those cycles of abuse.
Also, the more I think about Camilla doing away with ladies-in-waiting, the more I believe that Camilla thinks she doesn't need a bunch of senior ladies to be her "eyes and ears." Don't get me wrong, I think Camilla is friendly with all of those older aristocratic women, but Camilla has her own "eyes and ears" – her connections in the British tabloid media.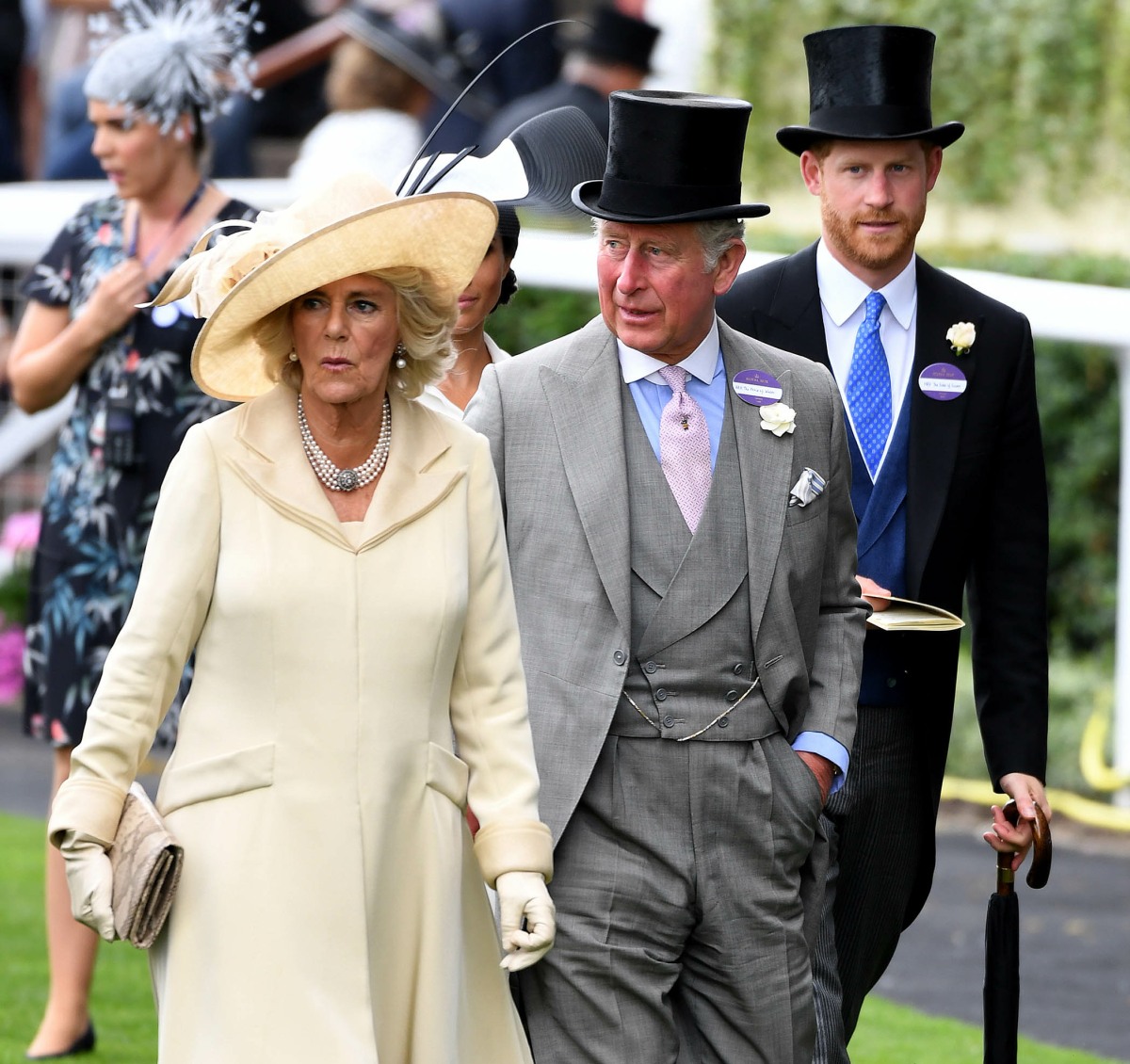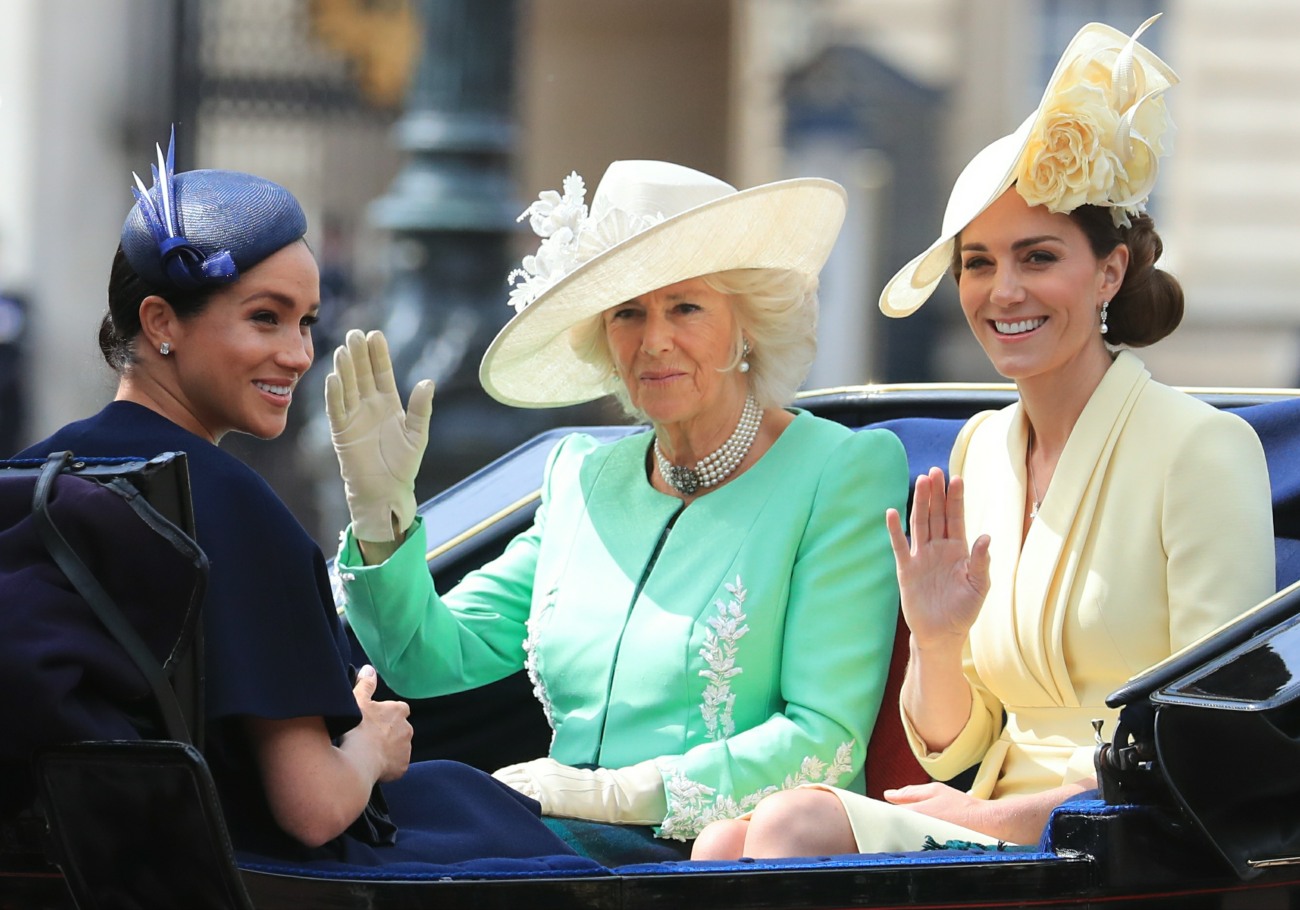 Photos courtesy of Avalon Red, Cover Images, Instar, 'Graham Norton'.
Source: Read Full Article