Mindy Kaling's Big Reveal

Welcome to the first edition of our new feature Things You Missed This Week. Here, we'll highlight celebrity news you may have missed, because as always, we've got you covered.
What a week, huh? Between the Met Gala and the birth of baby Archie, I've hardly had time to focus on anything else. But now that Master Archie is finally here (I'm so glad he waited until I got back from vacation to be born) and we've gotten an adorable first look at him, it's time to catch up on everything else that happened in the celebrity world.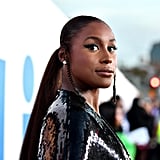 Source: Read Full Article