No exaggeration, Pete Davidson may be the best/worst Hot Ones guest we've ever seen.
We mean, he's usually completely candid in interviews and says things he probably shouldn't — but this time he's also choking down hot wings while doing so, and we mean choking.
The Saturday Night Live star cries uncontrollably, sweats profusely, and even loses his voice from the heat, all while answering some tough questions.
The most controversial take isn't about Instagram or Eminem but when he's asked what it's like being chased down by paparazzi — a peril of fame for which he TOTALLY throws ex Ariana Grande under the bus! He says:
"It's really annoying cuz, like, I live in Staten Island, and they come there now. Cuz, like, Ariana Grande made me all famous and stuff. So, like, it's all her fault."
Everyone laughs, but Pete is being sincere! He doubles down:
"It is! She set the wolves on me. She made me, and created me, or whatever they say."
We love how self aware that is. We thought Pete was a goofy kind of cute on SNL, but he certainly didn't become a magazine-covering sex symbol until his relationship with Ariana.
Pete goes on to explain exactly why the paparazzi situation is so bad:
"It sucks, it's embarrassing, I have a family. My mom has to go to work, and there's these f**king weirdos outside. And it's embarrassing, and it sucks. I like to smoke weed and be high in public, and it's very scary when someone's like . You feel like you're in the future."
Speaking of the future, that little snippet is from about wing #5, meaning only about halfway through the gauntlet of heat!
Ch-ch-check out the video (below) to watch the entire destruction of Pete Davidson!
Thank goodness he didn't have to do any food challenges in his last interview!
While speaking to Charlamagne Tha God, he nearly got himself fired from SNL as he blasted his castmates for poking fun at him behind his back:
"I personally think I should be done with that show, because they make fun of me on it. I get , but, like, I am cold open political punchlines, I am Weekend Update jokes… When I'm not there, they'll be like, 'Uh huh, Pete Davidson's a f**king jerk face.' It's like, whose side are you on?  I have a weird feeling in that building where I don't know whose team they're playing for… I'm the joke or if I'm in on the joke. I really wanted last year to be my last year, but I'm still around…"
We wonder how hot the water he got into for that was!
Related Posts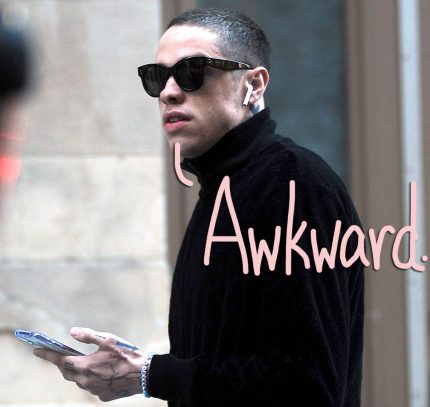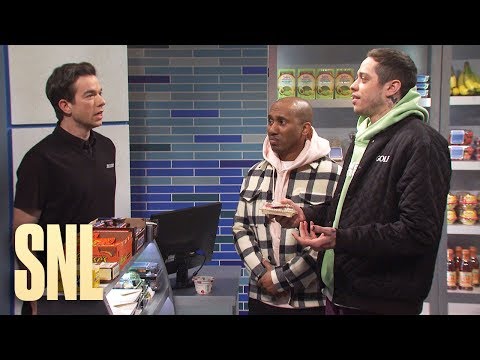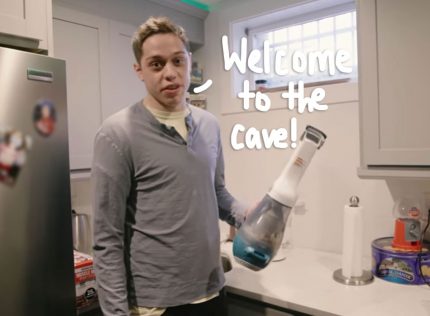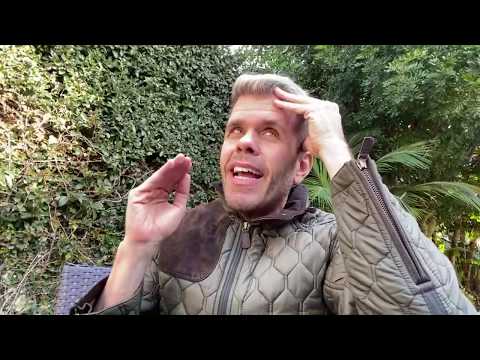 Source: Read Full Article