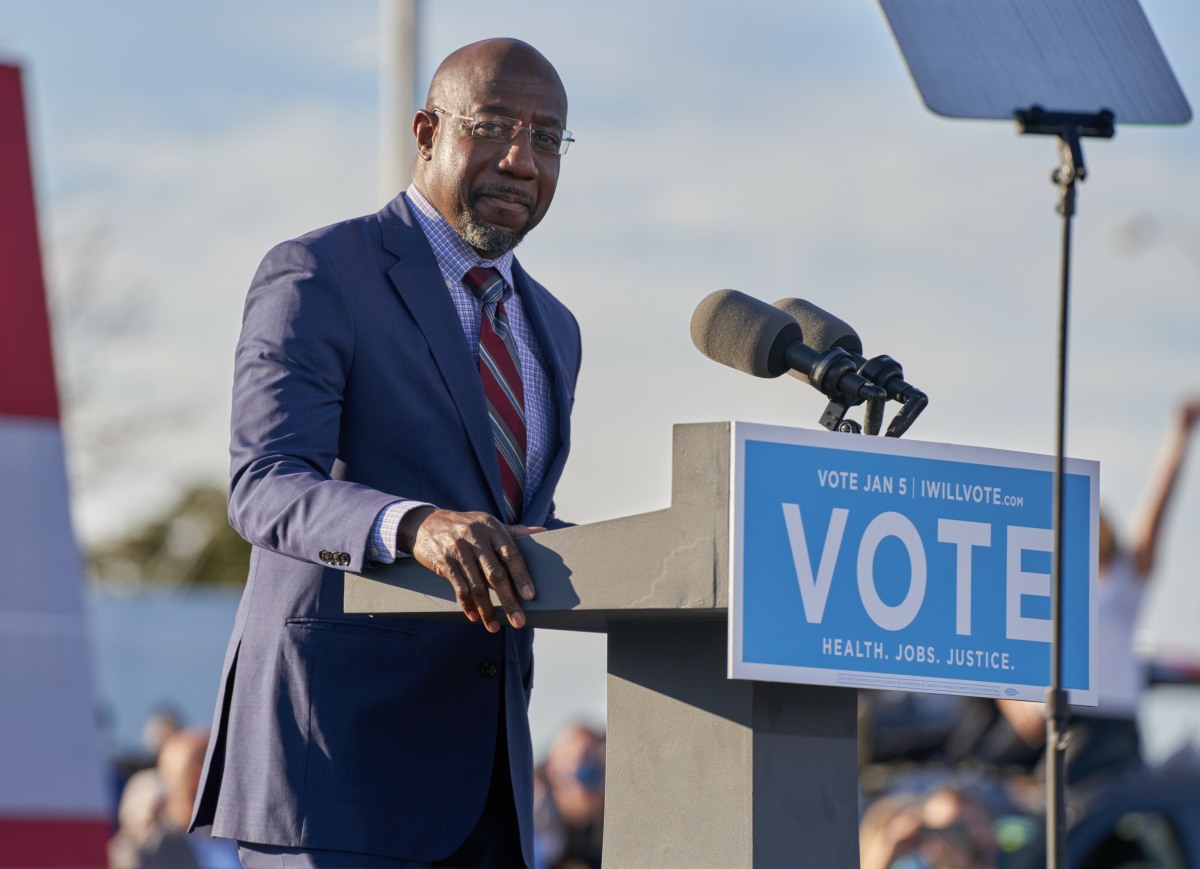 The Georgia runoff election for the state's two Senate seats will determine the majority in the Senate. There's so much at stake, it's like the whole thing was scripted by Hollywood, complete with the two very attractive Democratic candidates, Jon Ossoff and Raphael Warnock. Warnock, the Baptist pastor of Ebenezer Baptist Church in Atlanta, vying to be Georgia's first Black senator. Ossoff, a 33-year-old well-educated Georgia native who interned for John Lewis and has steadily built his profile in Georgia politics. They were up against two awful incumbents, Kelly Loeffler and David Perdue. Even though Perdue and Loeffler have done nothing for Georgians and they were literally committing crimes in office, many predicted that they would win back their seats because, well, it's Georgia. And it's a special election without a big-name Democrat to drive voter turnout. Right? Wrong.
Enter Stacey Abrams, the gubernatorial candidate who saw Brian Kemp steal the governor's race from her in 2018. Abrams stayed in Georgia and organized so that no state-wide candidate would have to deal with the voter suppression she faced in 2018. Abrams and many other organizers – many of them Black women – helped deliver Georgia for Joe Biden and Kamala Harris in November. Abrams once again stayed on the ground for the Georgia runoff. And guess what? Historic turnout for a special election, with Ossoff and Warnock OUT-PERFORMING Biden's numbers in November in many counties. Raphael Warnock is going to be the next senator from Georgia. And it's looking good for Ossoff too!!
Democrats moved a major step closer to capturing control of the Senate on Wednesday morning as Georgia voters elected the Rev. Raphael Warnock, the pastor at the storied Ebenezer Baptist Church, in a hard-fought runoff contest that became roiled by President Trump's false claims of voter fraud in the state.

Mr. Warnock's victory over the Republican incumbent, Kelly Loeffler, was called by The Associated Press early Wednesday. It represented a landmark breakthrough for African-Americans in politics as well as for Georgia: He became the first Black Democrat elected to the Senate from the South.

For Democrats to take the Senate, which is crucial to enacting President-elect Joseph R. Biden Jr.'s first-term agenda, they also need to win Georgia's other Senate runoff held on Tuesday. With an estimated 98 percent of votes counted in that race as of 4 a.m. Wednesday, the Republican candidate, David Perdue, trailed his Democratic rival, Jon Ossoff, by 12,806 votes.

Turnout in rural, overwhelmingly white counties where Republicans needed a strong showing was lagging without Mr. Trump on the ballot, and many of Georgia's heavily Black localities saw turnout levels that neared those of the presidential race in November.

While Mr. Warnock's win was a major gain for his party — he is the first Democrat to be elected to the Senate from Georgia since 2000 — both political parties remained on edge over the unresolved Ossoff-Perdue race and its implications for the next two years in American politics. Whichever party wins that race will control the Senate, with Republicans counting on Mr. Perdue to prevail and give them the ability to constrain Mr. Biden's policy ambitions.
[From The NY Times]
As of this writing, Ossoff has a lead with about 98% of the vote in. If Ossoff wins his race by less than .5%, that triggers an automatic recount, which is a very real possibility. But… it's looking really good. I'm hopeful. And I'm beyond pleased with Warnock's victory!! Senator Warnock!!
— Parker Butler (@parkerbutler10) January 6, 2021
— Cameron Smith (@cameronsmith269) January 6, 2021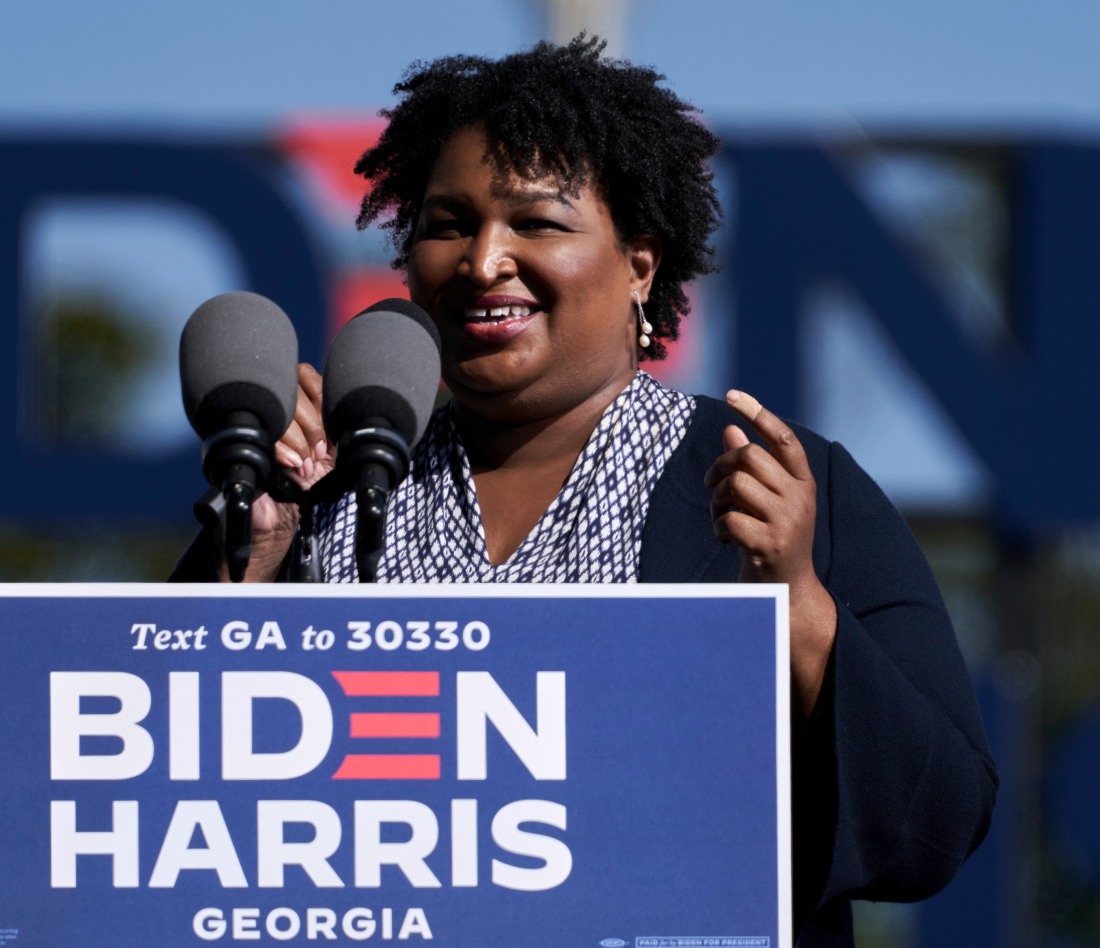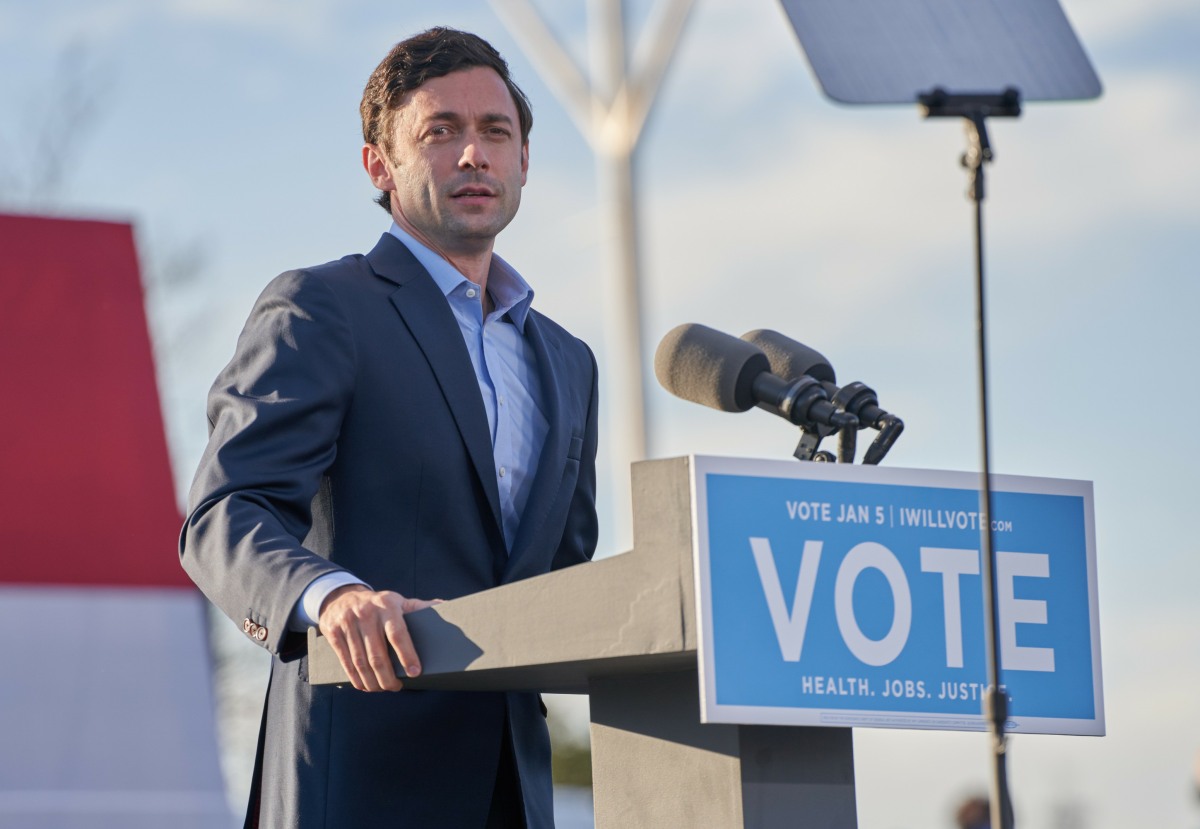 Photos courtesy of Avalon Red.
Source: Read Full Article