One of the Food Network's most popular culinary personalities, The Pioneer Woman host Ree Drummond represents more than a cooking series. She's practically a brand. Yet, despite her "empire" that has grown to include a restaurant, bakery, store, magazine, and more, at the heart of it all are her recipes and love of cooking.
Here, then, are Drummond's top 10 recipes for 2021, as chosen by her Pioneer Woman blog that started it all.
Fans of 'The Pioneer Woman' gobbled up her recipes in 2021
The Food Network star didn't disappoint her followers last year, with new recipes in her recent cookbook, The Pioneer Woman Cooks: Super Easy! She cited as the inspiration for the book her time spent hunkered down during the pandemic during which, she wrote, her children "were grown and tall and big and huge and would devour (within seconds) anything I cooked, whether I spent four hours or fourteen minutes making it." And so, she endeavored to keep her recipes easy to make, able to satisfy a crowd and get on the table in minutes.
Her top 10 recipes, according to her blog, aren't all that surprising and reflect an ongoing demand for comfort food dishes. As her blog noted, "The most popular Pioneer Woman recipes of 2021 run the gamut from easy to cheesy and savory to sweet. Readers loved loading up on carbs, baking delicious pies, and cooking cozy soups. Last year, a salad even made the list of top recipes—but we didn't make that mistake again. (Kidding…sort of! 😂)"
Here are The Pioneer Woman's top 10 recipes for 2021, per her food blog.
10. Baked Ziti
Drummond, in her signature tongue-in-cheek style, wrote of her Baked Ziti recipe, "I like baked ziti to be almost like lasagna that forgot to use lasagna noodles. Messy. Gooey. Decadent. Ridiculous. In every good sense of the word." Oozing with ground meat and a variety of cheeses, it's not at all a surprise that the recipe is one of last year's best.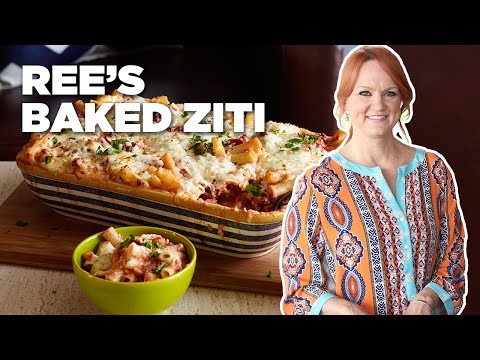 9. Sloppy Joes
Made with everyday ingredients you likely have in your refrigerator and cupboard, Drummond's Sloppy Joes recipe is easy to make. It's a quick recipe that will satisfy even the pickiest eaters. Cooked ground meat is dressed up with ketchup, Tabasco sauce, red pepper flakes, brown sugar, herbs, and more for a flavorful meal served on a warm bun.
The Food Network star highly recommends serving the "scrumptious comfort food" with a nice pile of potato chips.
8. The Best Chocolate Sheet Cake
Coming in at No. 8 is one of Drummond's tastiest desserts, her Chocolate Sheet Cake. As the popular cook notes, "It's moist beyond imagination, chocolatey and rich like no tomorrow, and 100% of the time, causes moans and groans from anyone who takes a bite." In fact, before the ingredients list for the cake, Drummond makes sure to note that she uses an 18×13 sheet cake pan for the dessert. It's that much amazing chocolatey-ness.
A supremely decadent frosting made up of chopped pecans, a stick and a half of butter, cocoa powder, milk, vanilla, and powdered sugar is combined, heated in a saucepan, and then poured over the cake.
7. Perfect Pie Crust
Drummond gave the credit for this recipe on her blog to a reader who had shared it with her. The fan introduced the cook to a tip that "really caught my eye: 'You can even make them ahead of time and freeze them. The crusts turn out even flakier!'" For an extraordinarily flaky pie crust, try Drummond's recipe.
6. Chocolate Pie
The mother of four notes on her blog that this recipe is "My husband's very favorite chocolate pie of all time: Basic crust, chocolate pudding filling. Done!" That fact alone makes it worth the try.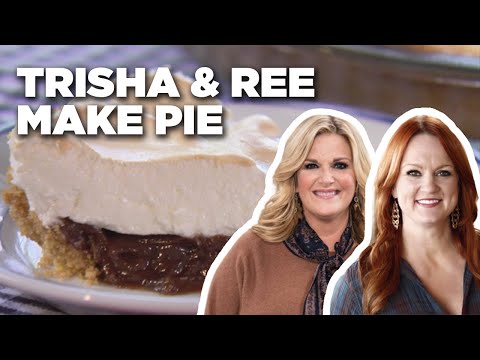 5. Braised Short Ribs
Drummond calls the Braised Short Ribs on her food blog "one of life's great pleasures—and I'm not exaggerating this time." Prepared with, of course, beef short ribs, pancetta, shallots, vegetables, wine, and fresh herbs, this is the ultimate meat lover's dish, best served over polenta, according to the Food Network host.
4. Perfect Potato Soup
Drummond says this silky soup can be served chunky or puréed to a smooth texture. She created it, she writes, "to make me close my eyes, sigh, and feel like everything till the end of time is going to be okay."
3. Delicious, Creamy Mashed Potatoes
"The wonderful thing about these mashed potatoes is, they can be made ahead of time, then warmed in the oven when you're ready," Drummond says on her blog page for this recipe. "This has made a world of difference in my Thanksgiving Day sanity, peace, blood pressure readings, and hormone levels. The fact that they're wonderfully delicious is simply the icing on the cake."
2. Macaroni and cheese
Not too surprisingly, Drummond's mac and cheese recipe comes in at No.2 on the Pioneer Woman's list. It's a dish loved by all ages. Her secret ingredient? Dry mustard. It provides, she says on her blog, "a tangy sharpness without injecting a definable flavor."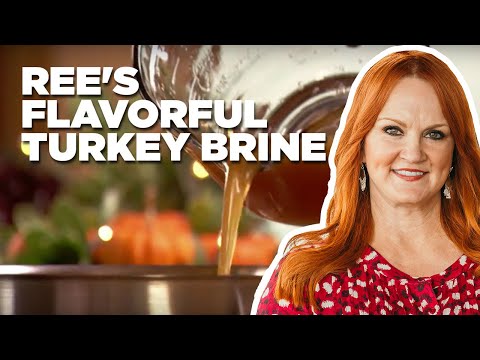 1. Ree's Favorite Turkey Brine
Clearly a favorite of Thanksgiving cooks last year, Drummond's brine is a flavorful bath for your turkey, featuring apple cider, brown sugar, peppercorns, and orange peels. The result, she promises, is a juicy, delicious Thanksgiving turkey that will make your guests wonder what they've been eating all these years.
Source: Read Full Article