Instagram's nudity policy has been a thorn in the side — and mostly the front — of some women for a long time.
On Thursday night, Sarah Silverman decided to take a stand — by standing topless in front of her bathroom mirror.
The I Love You America host had posted a photo of herself standing in front of her medicine cabinet.
Between the shelves full of beauty products and medications, you could just make out a person — Sarah, a naked human female.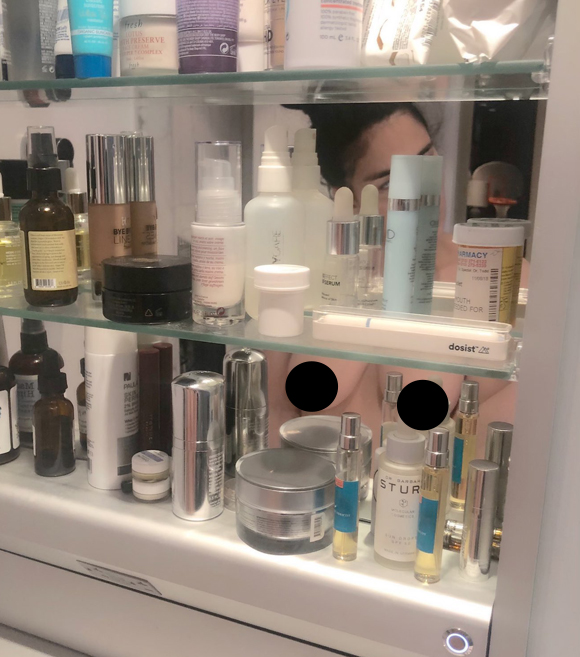 The inclusion of the unadorned, natural female form obscured by all the stuff we buy to hide it?
Far from lascivious, we kind of thought the photo was artistic and meaningful.
But of course, there were nipples, so Instagram shut it down. Sarah first posted the actual message she got from the app, which reads:
"We removed your post because it doesn't follow our Community Guidelines on nudity or pornography. If you violate our guidelines again, your account may be restricted or disabled.
We ask that you post photos and videos that are appropriate for a diverse audience. Our standards are based on our global community, and some audiences may be sensitive to different things."
LOLz, we're guessing quite a few of y'all out there are all too familiar with that message!
She wrote in response:
"Men's breasts are not obscene but women's breasts are obscene (unless they're oiled up and smashed down by sexy suspenders covering the obscene nipples) Sorry, @instagram ! You are teaching our girls well! Thanks for the guidance!
LESSON LEARNED : girls: be ashamed. Be very ashamed."
She also posted a juxtaposition of her censored pic next to what's allowed for a man to further make her point: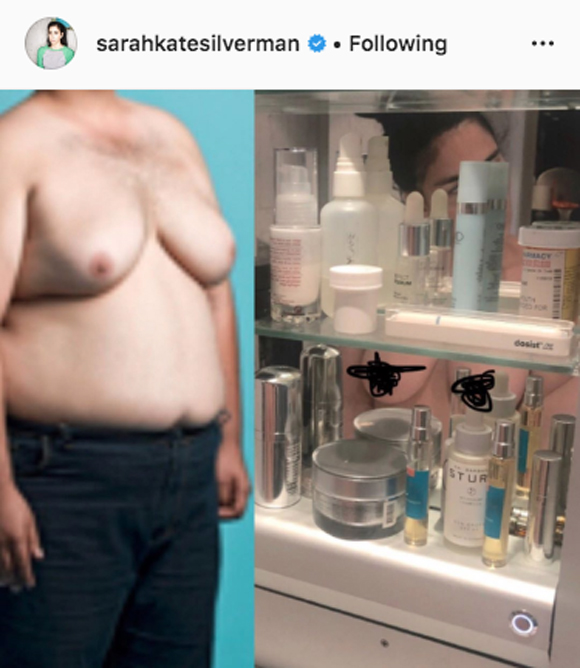 Sarah later reposted her original photo, completely uncensored, on Twitter to explain her ire at the decision.
"IG took this pic down bc it was obscene. Unsexualized women's breasts r obscene. If they're oiled up & smashed down by, say, sexy suspenders covering just the nipples, that's not obscene. That's sexy!
To recap:
women's breasts = obscene men's breasts =not obscene."
You can see the full Twitter post HERE btw.
Sarah definitely makes a great point. We know there are tons of hyper-sexualized photos all over Instagram, so the idea of censoring female nudity that isn't intended in a sexual way seems pretty off.
Photos: Kendall Jenner's Sexiest Instagram Shots
Is it sending a message about the female body being more obscene? Is it, as Sarah suggests, teaching girls to be ashamed?
Or is Instagram just trying their best to keep from offending as many people as possible?
We're def on team #FreeTheNipple, but we want to know what YOU think!
Tell us, Perezcious readers:
Source: Read Full Article