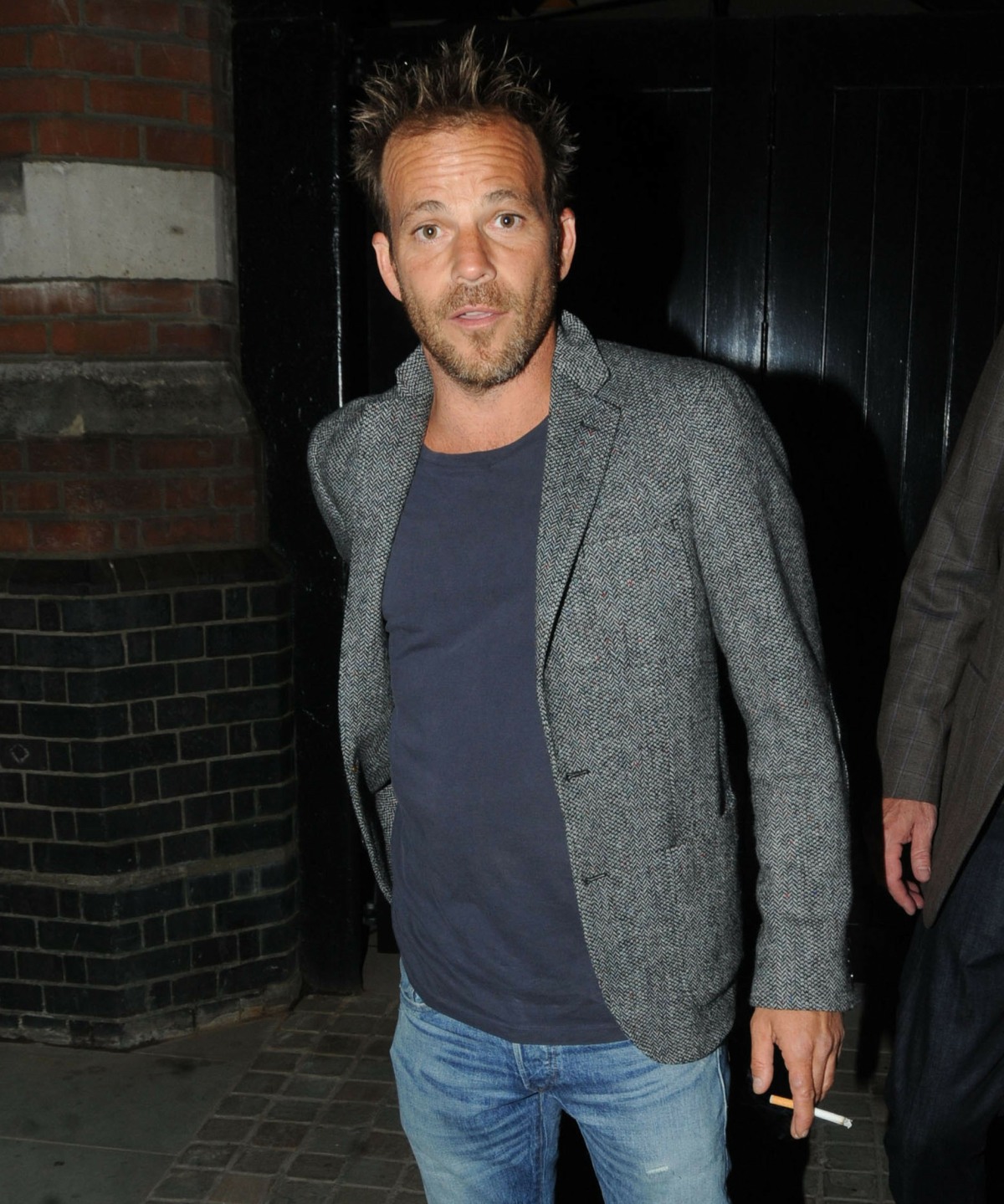 Everyone is so mad at Stephen Dorff! It's amazing. Dorff is currently promoting Embattled, and he's doing all of these interviews in the UK, and his trash-talking is next-level. People have called him an "edge-lord," a misogynist and a heap of trash, all because the dude is providing good content! Haters!! Honestly, I love it when some actor or actress decides to trash people in their industry. It's always a fun trainwreck to watch. It helps that I actually agree with some (not all, but some) of Dorff's assessments about his industry. After his interview with The Independent went viral last week, Dorff is back with a Metro interview. It's full of fun dumb drama too!
He still smokes cigarettes: "Yeah, I still smoke. I am getting to that point where I should probably quit but I still smoke Camel Blues — Camel Lights.

He has a ranch in Nashville: "I've created a big man cave. I bought it a while ago and it became my quarantine hideaway. It's cool. I am surrounded by nobody. I've my own wildlife park — there are foxes and deer and snakes and all kinds of crazy stuff. For a city boy, it is a little weird but I am enjoying it.

Whether he likes transforming for a role: "Not really. It is just part of what I do. I haven't ever really gone the whole Christian Bale and lost, like, 40lbs. I haven't gained a ton of weight, either….I am fasting right now because I have to lose 15lbs in the next few weeks. That's for a special little movie I want to make in London with Shirley MacLaine. She is 87 so it will probably be her swansong.

Whether he wants to win an Oscar: "I am sad to say this but I feel like the Oscars don't mean s**t anymore after watching them this year. I mean, it looked like a bad bar mitzvah. I was embarrassed for the Academy. The Golden Globes have always been wacky and technically not the brightest but now the Academy has shot itself in the foot. The Oscars used to be the sexiest, classiest event of the whole awards season and now it looks like a game show that doesn't even have a host. They should have just cancelled it this year because the movies weren't that great either. But, whatever, I don't really care about awards.

What he spends his money on: "Since I was 20 I have always done well with real estate and I love art. I like to collect stuff. I have 15 pianos here on the ranch and I collect a lot of organs — pump organs, old Fenders and I am a freak for antique Wurlitzers. I also have every pair of sunglasses known to man and a crazy old T-shirt collection.

He lived at the Chateau Marmont when he was 18: "Yeah, I was, like, 18, and I stayed there until I ran out of money. I grew up being around famous people and in crazy Hollywood events and parties my whole life. I didn't have a normal childhood. I didn't have a prom, I didn't go to college but I wouldn't change that for anything. I didn't want to hang out with the rich, bored LA kids, I wanted to get out in the field and act. When I was 17, I had the chance to go to Africa and do a movie about apartheid, and I thought that was the best education I could get and f**k the materialism in LA. I kind of chose my own unorthodox path through Hollywood and I am still here. I have definitely had a unique life.

He almost got Leo's role in Titanic: "If I had gotten that role, my career would have been easier and I would have been a little richer but I wasn't a huge fan of the movie. I thought it was by the numbers — pretty soppy and pretty vanilla. But, obviously, it is one of the biggest movies of all time and it is now a piece of history. I turned down some other movies that would've changed my career at that time too. My feeling is you can't really look back.
[From Metro]
I also think Titanic is a bit overrated and vanilla, and I think there's nuance to what he's saying there – it's not like he turned it down, he just wasn't chosen and he's fine with it because he didn't like the way the movie turned out anyway. His comments about the Oscars… yeah, the films nominated were NOT bad this year but the actual Oscar show was awful and I'm 100% behind Dorff trashing the Academy for ruining their brand. You know why I'm enjoying these Dorff interviews? Because he's a gossip! He pays attention to what's happening in and around his industry and he has (trash) opinions on everyone. It's fun!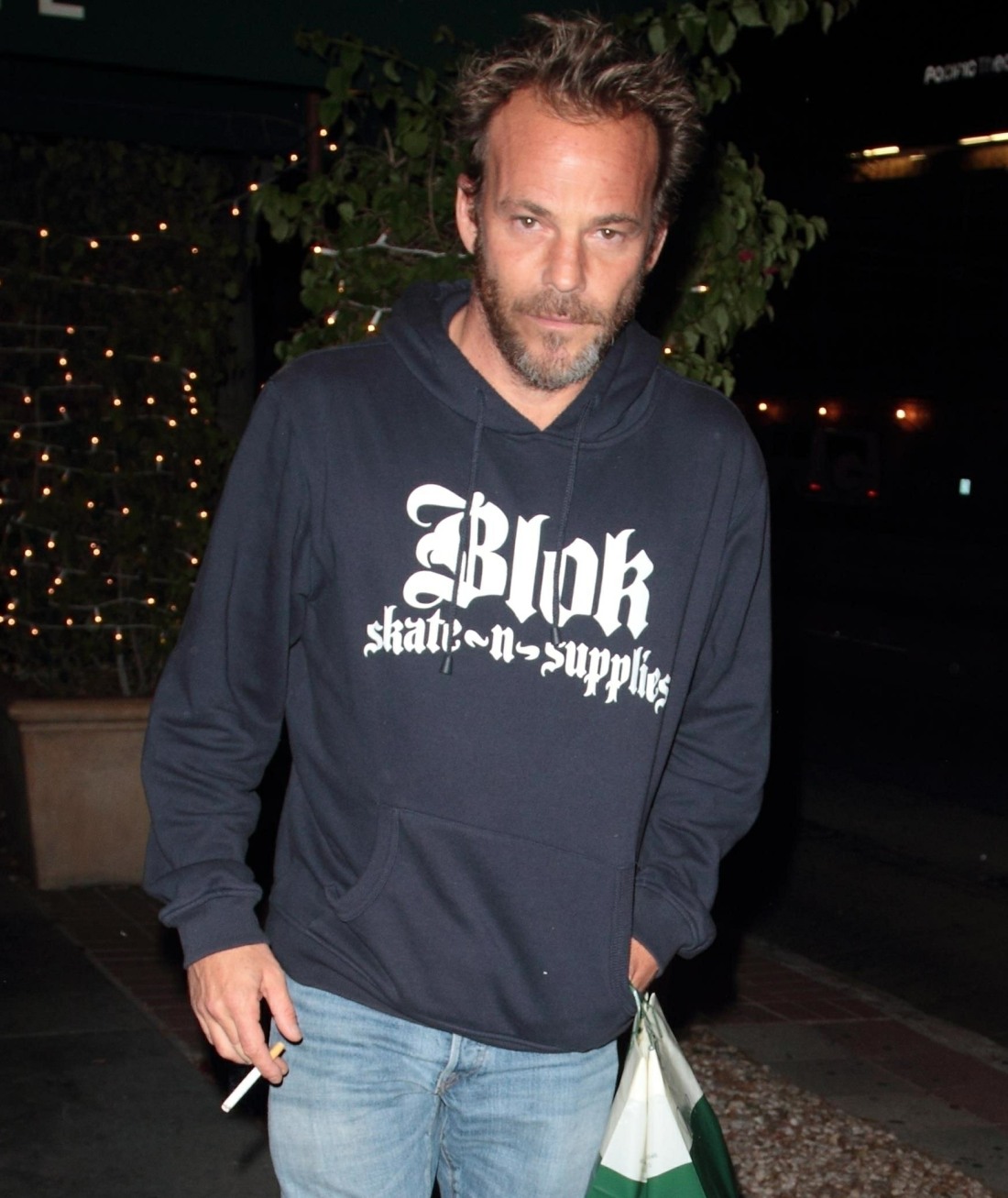 Photos courtesy of Avalon Red, Backgrid.
Source: Read Full Article