The Mother of Dragons is not here to answer questions about her boobs!
Emilia Clarke became an instant star for her subtle, complex turn as innocent girl turned ruthless conquerer Daenerys Targaryen on Game Of Thrones.
Part of that job included baring her body — at first to show her powerlessness, later to show her power.
The unfortunate dark lining on the silver cloud of her breakout role was that she became known for being "the naked girl." And it's something which apparently continues to haunt her to this day.
During The Hollywood Reporter's most recent actor roundtable, the question came up about which projects the actresses involved are saying NO to. Emilia answered:
"One thing I would not like to do is something that would have a sequel. Something that could have, like, 'And then two and then three and then four.' I'd like to not do one of those for a minute."
Understandable, considering the last time someone talked her into a franchise starter it ended up being 2015's Terminator Genisys. We don't know if it's really possible for a movie to cost you an Emmy, but…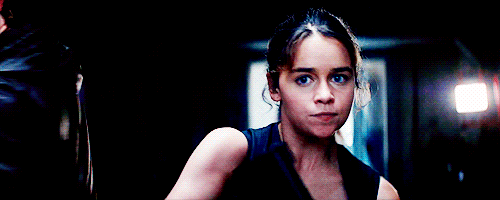 The interviewer, however, was interested in another line of thinking about Emilia, and broached the subject by bringing up a project she famously turned down:
Fifty Shades of Grey.
Khaleesi confirmed in a 2015 interview she had talks to star in the blockbuster adaptation but after being famously nude in Game Of Thrones and less famously on stage in Breakfast at Tiffany's she "was concerned with being labeled for doing it again."
As it is, she didn't do it — and apparently STILL got labeled. As she's STILL being asked about it!
She answered dutifully but made it clear how frustrating it all still was:
"Well, Sam is a magician. I love her, and I thought her vision was beautiful. But the last time that I was naked on camera on was a long time ago, and yet it is the only question that I ever get asked because I am a woman.
And it's annoying as hell and I'm sick and tired of it because I did it for the character — I didn't do it so some guy could check out my tits, for God's sake."
Oof. Tough moment for the interviewer there…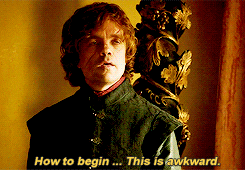 Emilia continued:
"So, that coming up, I was like, 'I can't.' I did a minimal amount and I'm pigeonholed for life, so me saying yes to that, where the entire thing is about sensuality and sex and being naked and all of that stuff, I was just like, "No way am I going to voluntarily walk into that situation and then never be able to look someone in the eye and be like, 'No, you can't keep asking me this question.'"
Frankly, we hadn't thought of Emilia's nude scenes in quite some time.
We're surprised the depths of darkness she effortlessly plunged herself into during the last season of Thrones haven't erased any thought of her as some kind of sexualized object.
And really of that terrible Terminator movie. LOLz!
Source: Read Full Article