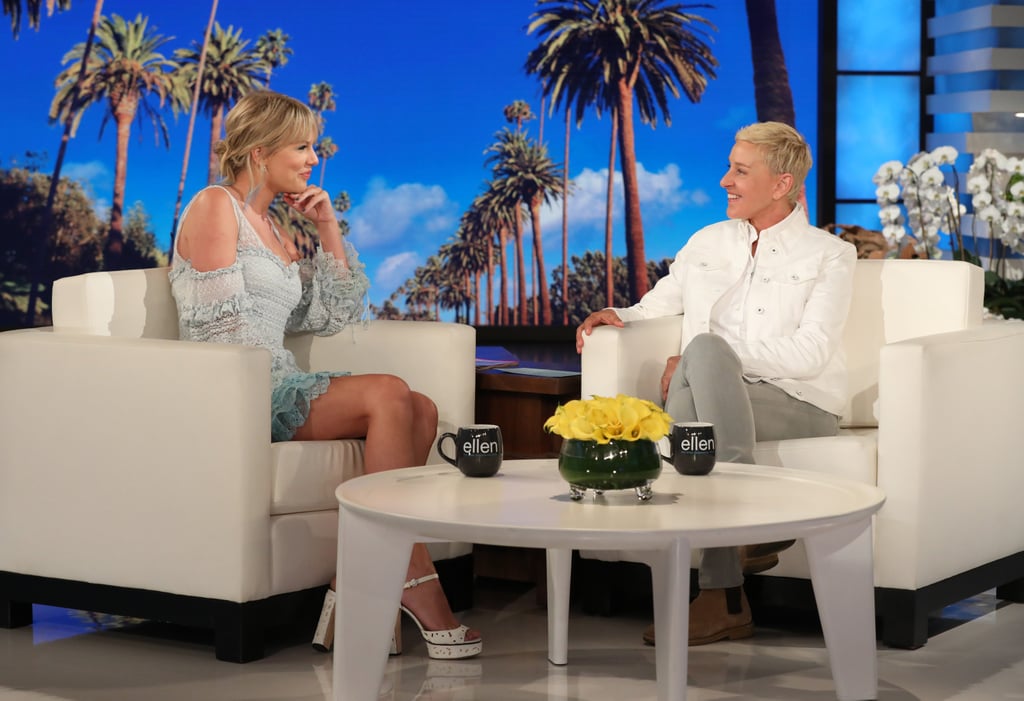 Taylor Swift Regrets Putting Ex Joe Jonas "on Blast" on Ellen When She Was 18

Taylor Swift is back! On Wednesday, the "ME!" singer sat down for her first talk-show interview in two years as she appeared on The Ellen DeGeneres Show. Wearing a gorgeous blue dress and matching hair, Taylor talked about everything from her love of Easter eggs to why she didn't do press for the last two years and those rumors about her being in Avengers: Endgame. Of course, one of the best moments was when Taylor played a game of "Burning Questions" with the host.
In addition to revealing that she might be a night sleeper, Taylor also revealed her most rebellious act as a teenager, and it includes one of her famous exes. The singer then recalled that moment when she put Joe Jonas "on blast" during the show when she was 18. "That was too much," she admitted.
The pair dated for a few months in 2008 before Taylor famously told Ellen DeGeneres that he broke up with her over a 27-second phone call. While Taylor wrote "Forever and Always" about Joe, he penned the Jonas Brothers hit "Much Better" about Taylor and his then-girlfriend Camilla Belle. No worries though, sounds like the two are on better terms and laugh about it now.
Source: Read Full Article