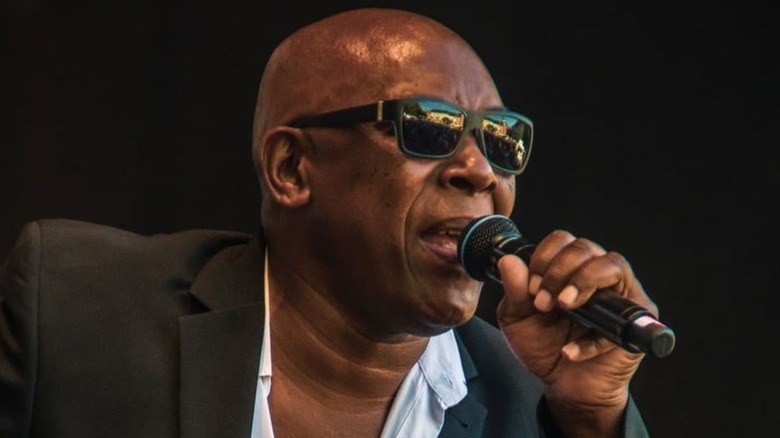 John Davis, one of the actual voices of the German-French R&B group Milli Vanilli, has died at 66 (via CNN). According to his daughter, Jasmin, Davis died from complications related to COVID-19 (via Rolling Stone). Rolling Stone reported that Jasmin took to Facebook to share her father's death on Monday, May 24, 2021. She wrote, "He made a lot of people happy with his laughter and smile, his happy spirit, love and especially through his music. He gave so much to the world! Please give him the last round of applause. We will miss him dearly."
Faux frontrunner of Milli Vanilli, Fab Morvan, also took to social media to express his sorrow at Davis' death. In a tweet, Davis' longtime colleague said, "R.I.P BROTHER @JohnDavisRMV CAN'T BELIEVE IT, THANKS FOR ALL THE LOVE YOU'VE SPREAD THROUGH OUT THE YEARS…YOU AND I HAD A GREAT RUN, IT WAS FUN TO CELEBRATE LIFE WITH THE HELP OF MUSIC … PLAY IT LOUD EVERYBODY."
Here's how far John Davis took Milli Vanilli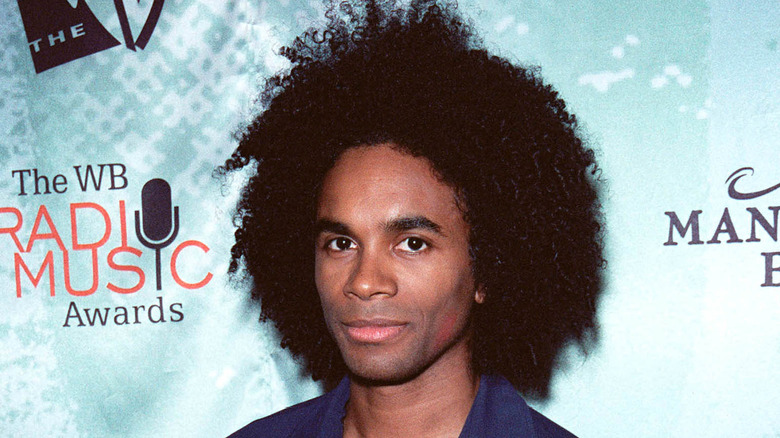 Milli Vanilli was the stage name for the models Fab Morvan and Rob Pilatus, but as would later become exposed, a group of men behind the scenes, including John Davis, provided the real vocals for Milli Vanilli's tracks (via Rolling Stone). This became a huge scandal after the duo exploded in popularity in the U.S. and took home the award for best new artist at the 1989 Grammys because their Grammy was ultimately rescinded after the duo turned out to be fake (via CNN).
While John Davis wasn't a front man for Milli Vanilli, he provided vocals for some of their biggest hits. These songs include "Girl You Know It's True," which blew up both in Europe and in the U.S. and is what catapulted them toward the Grammys (via the New York Post). A broken backtrack at a show revealed Morvan and Pilatus to be fake singers, but it proved Davis' singing abilities.
The best part of music is that it's relatable and it's forever. John Davis' passing is incredibly heartbreaking, but we can find some solace knowing that he left pieces of himself behind for us to always remember him by.
Source: Read Full Article