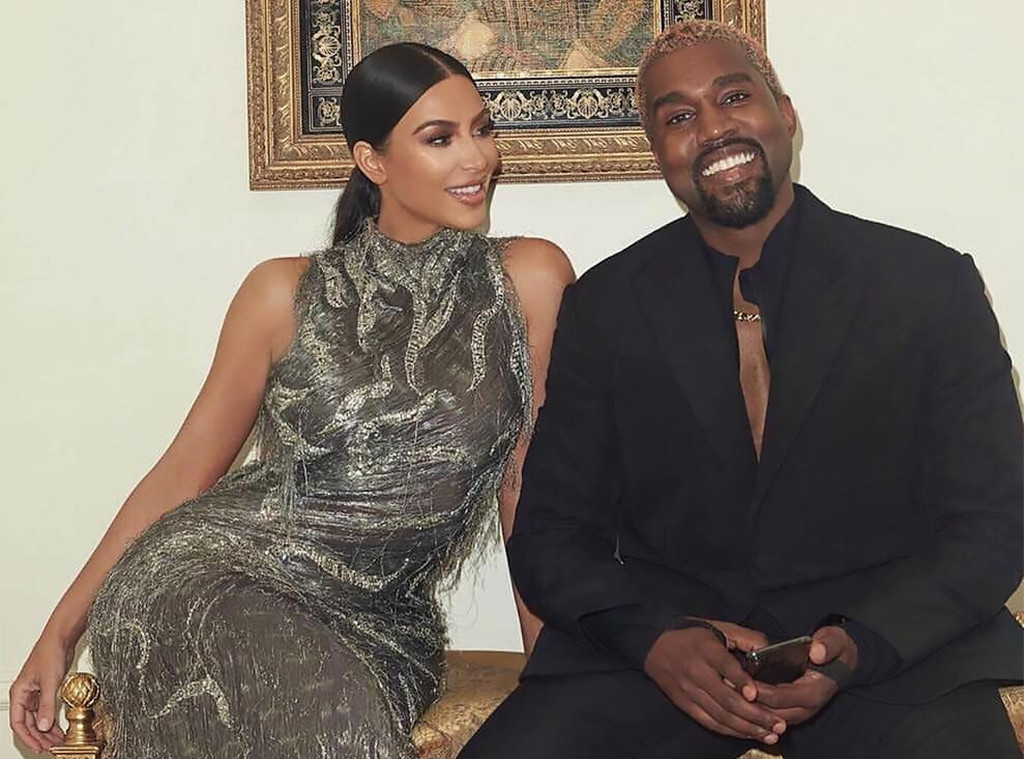 Instagram
Kim Kardashian West and Kanye West's family is now a party of six!
On Friday, the happy couple announced that their fourth child, a baby boy, whose name has yet to be revealed, joined their crew via surrogate. Now, the already super successful and famous family is even bigger and better.
From the beginning of Keeping Up With the Kardashians, it has been clear to fans of the ever-expanding family that their lives are luxurious, wildly expensive and totally lavish. While we don't get to reap the benefits of being a Kardashian or a West, this new little guy does and his life is going to be amazing.
Whether it's rubbing shoulders with Hollywood's hottest families—we're looking at you John Legend and Chrissy Teigen—or owning all of the latest and greatest designer duds, baby number four will have quite the life.
What exactly does Kim and Kanye's newest man have to look forward to you ask? A lot of crazy, wild, over-the-top things actually.
In fact, we've got a look into what the new life as the fourth child of the West family will look like for the little tyke below for you to ooh and aah over, so get ready.
Spoiler alert: it's lavish and oh-so swoon worthy!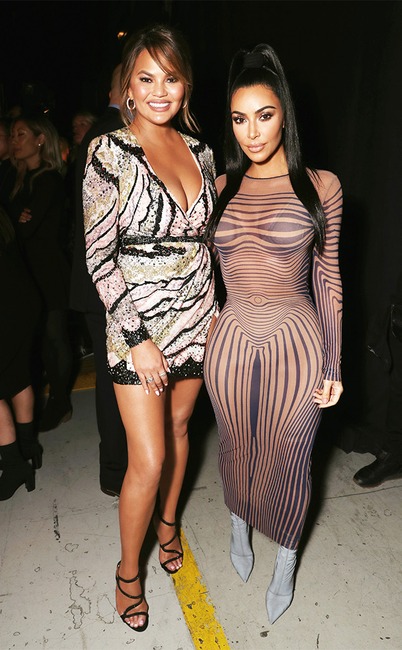 Todd Williamson/E! Entertainment
Celebrity Circle

If your parents were Kim Kardashian West and Kanye West you'd be hanging out with famous people all the time. In this case, baby number four already has a famous BFF too, in Chrissy Teigen and John Legend's son Miles AKA he's one lucky kid!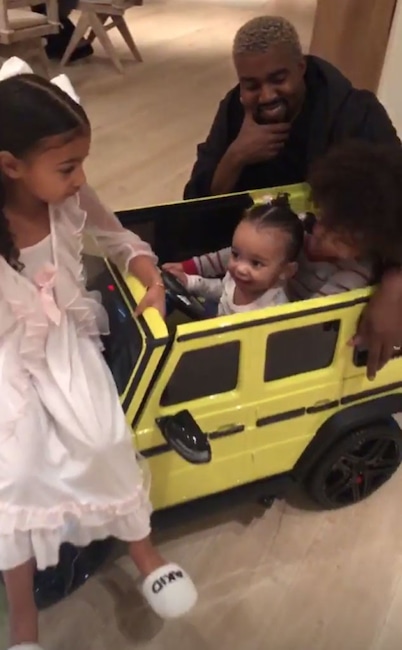 Instagram
Rolling With My Homies

Since Kim and Kanye's kids already have a lot of sweet rides, it's safe to say the newest addition to the fam will also be rolling around the backyard in expensive toys.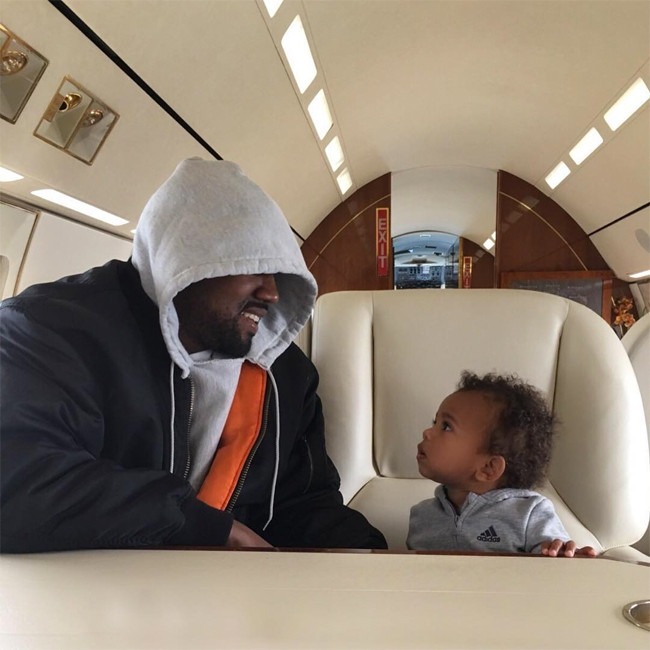 Instagram
Flying in Style

When one travels with Kim and Kanye they obviously fly in style…and a private plane.
Article continues below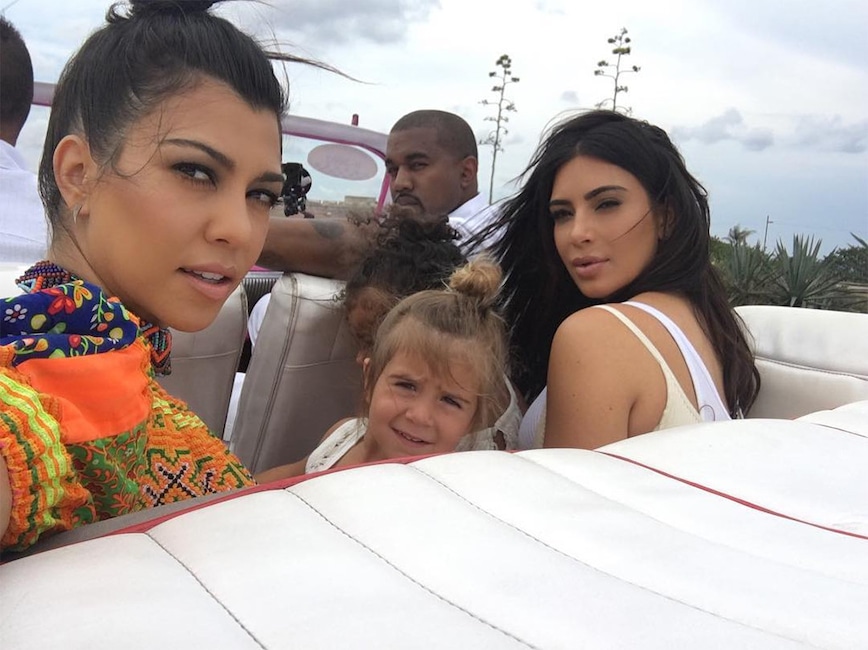 Instagram
Wild Vacations

Not only will this baby travel with his parents for work, but he will have his passport stamped in exotic, wild and crazy places. Case and point: the Kardashian family's trip to Cuba.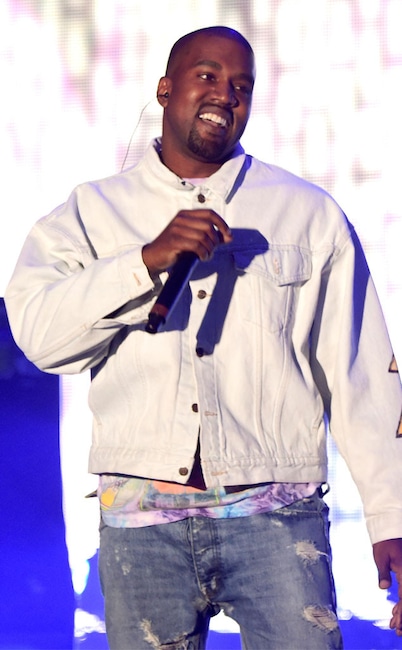 Frazer Harrison/Getty Images for Coachella
Best Seat in the House

With Kanye as your dad, it's safe to say that his son will be front row center for all of his gigs.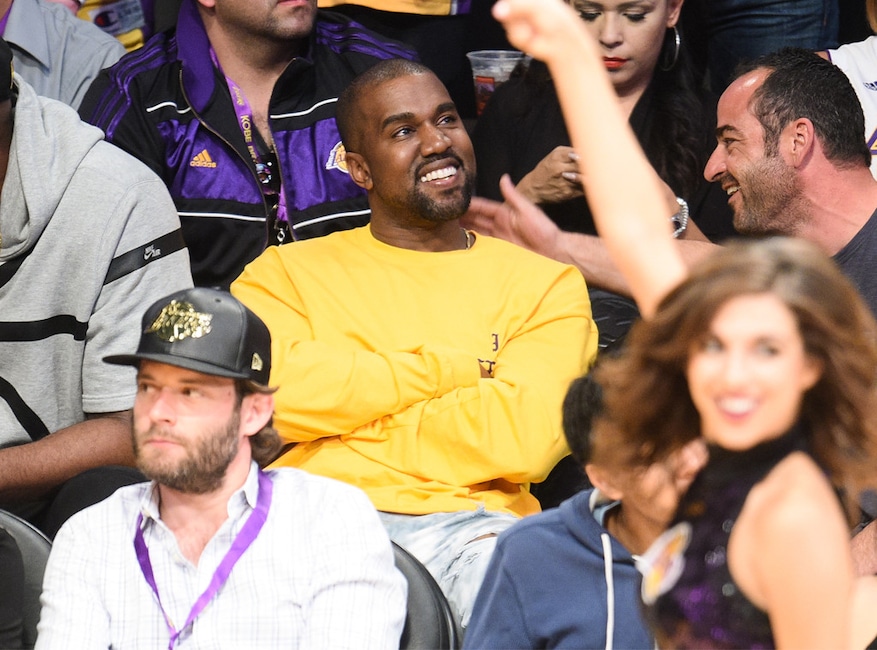 Noel Vasquez/GC Images
Sports Star

He'll be able to attend all the greatest sporting events in Los Angeles, like the Lakers games.
Article continues below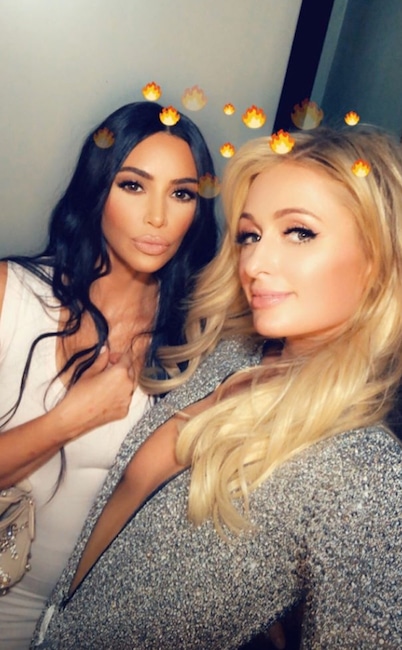 Instagram / Kim Kardashian
Social Media Star

Hello, his mom is Kim Kardashian, the queen of social media, so he too will slay the social media game, and perhaps some day have millions of followers.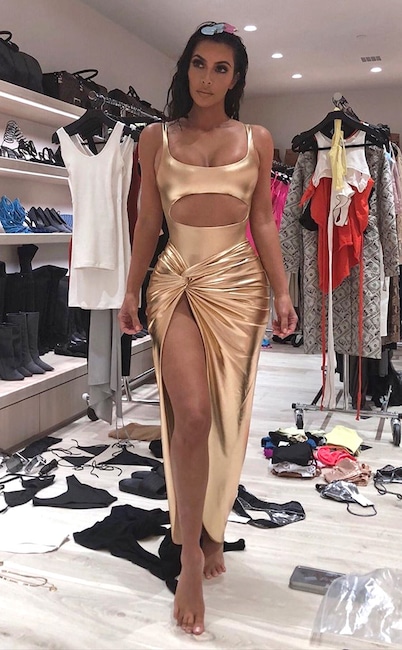 Kim Kardashian/Instagram
Closet Envy

His closet will be packed to the brim with only the best designers just like his mom's massive wardrobe collection.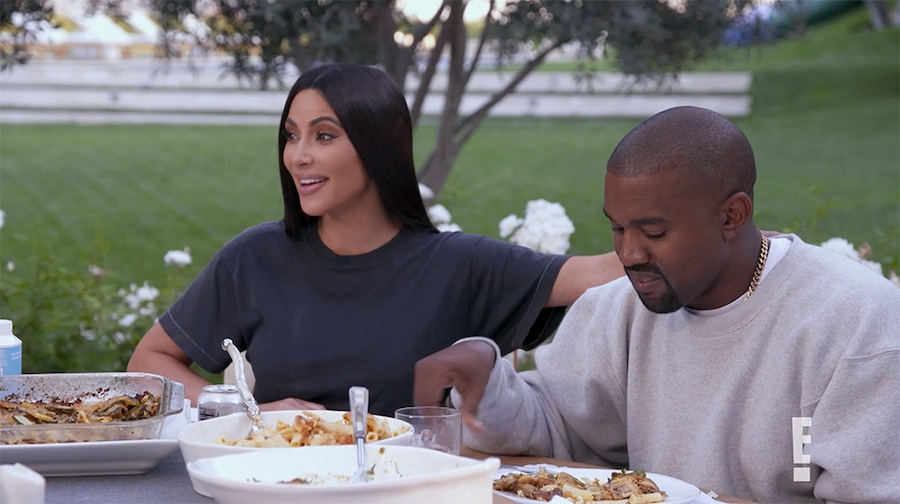 E!
Reality Star

Thanks to the continual hit of Keeping Up With the Kardashians, from the moment this little man entered the world he became a reality star.
Article continues below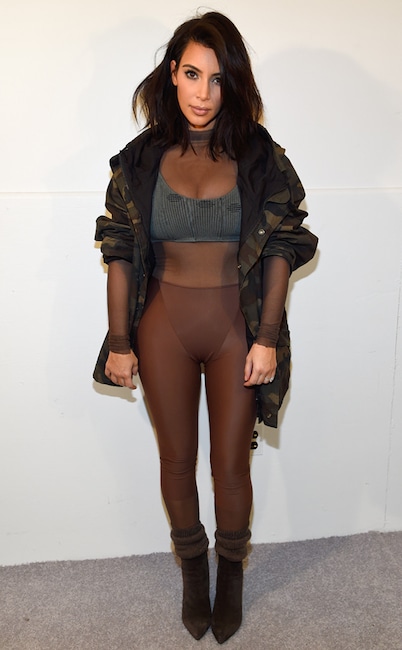 Kevin Mazur/Getty Images for adidas
Yeezy Exclusives

The little guy will have access to his dad's latest collection way before it hits stores.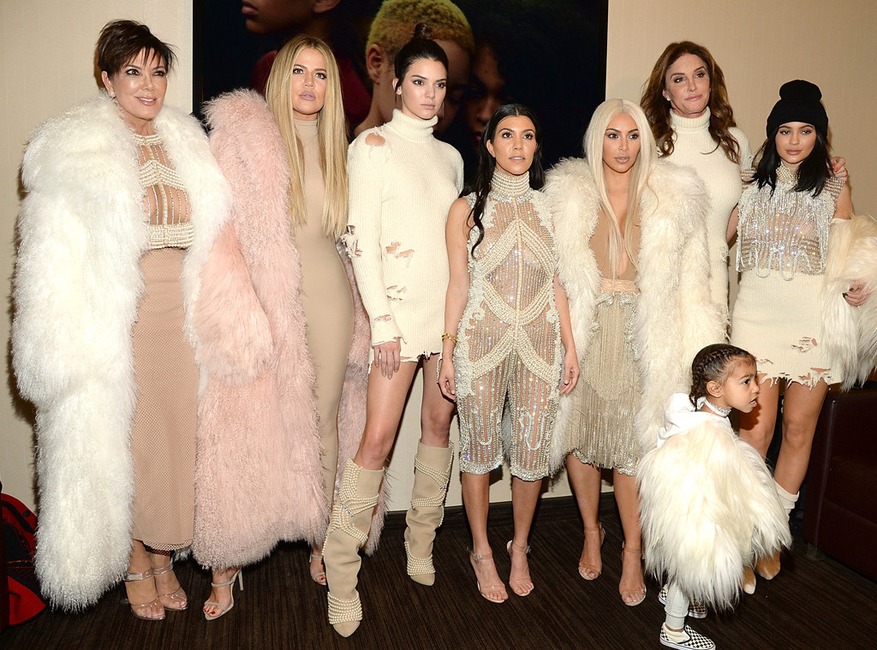 Kevin Mazur/Getty Images for Yeezy Season 3
House of Kardashian

If his parents aren't showering him with nice things and lavish gifts his extended family will be and that's what we call being a member of the House of Kardashian.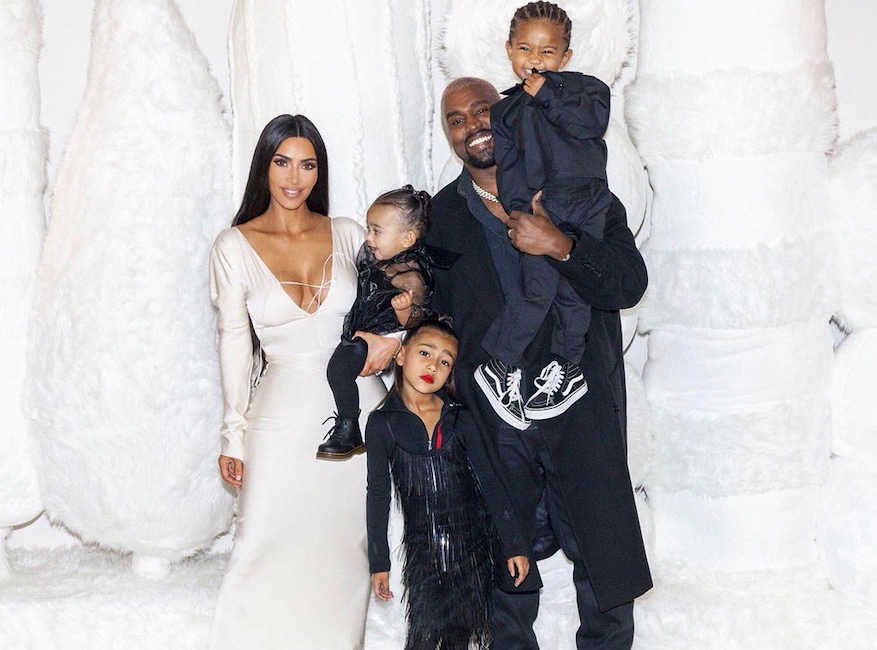 Twitter
Happiest Holiday

Holidays appear to be more fun at the Kardashian-West house, and it's probably because they are so over the top with their decorations, gifts and celebrations. Luckily for the kids of this family, they get to reap all the benefits of each and every one of these holidays.
Article continues below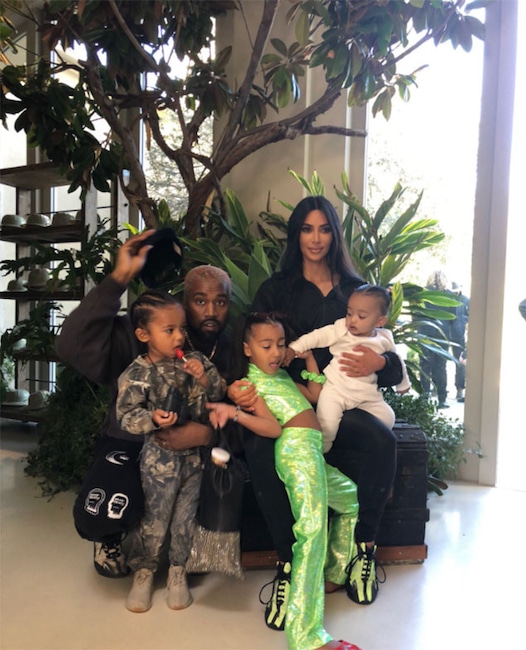 Twitter
Party Pals

Great birthday parties full of big cakes, bigger presents and wild themes? That is a definite yes for any child of this fam.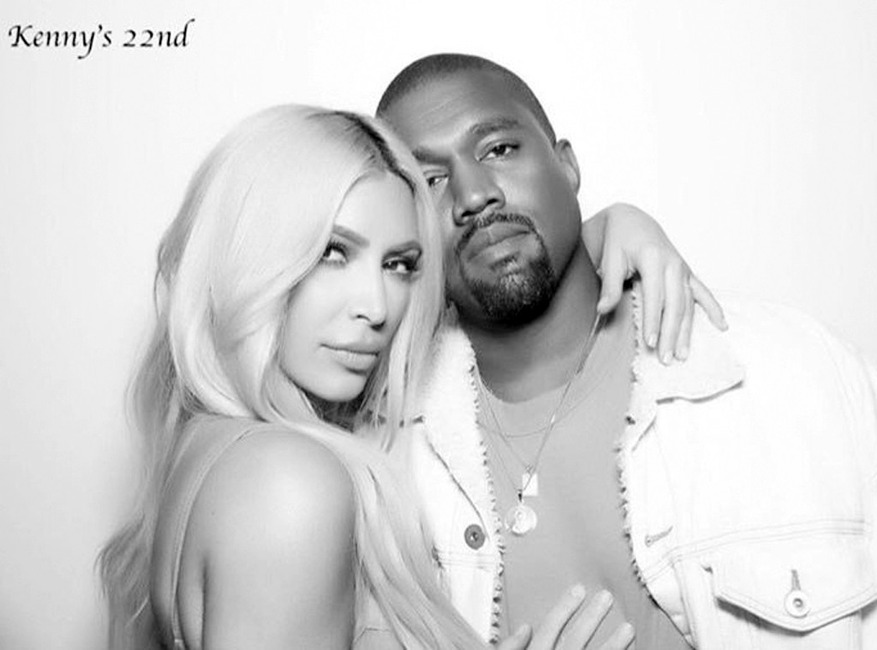 Kim Kardashian/Instagram
Photo Booth Pro

Like every member of the Kardashian clan, this little guy will be a photo booth pro in no time…and he'll know his good side before he can say his name.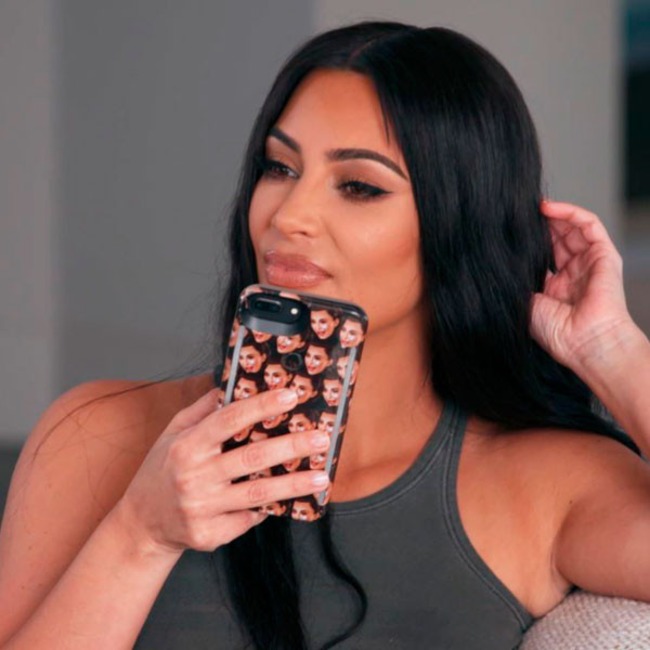 E!
Emoji Lover

We have a feeling there will be a Kimoji in baby number four's future.
Article continues below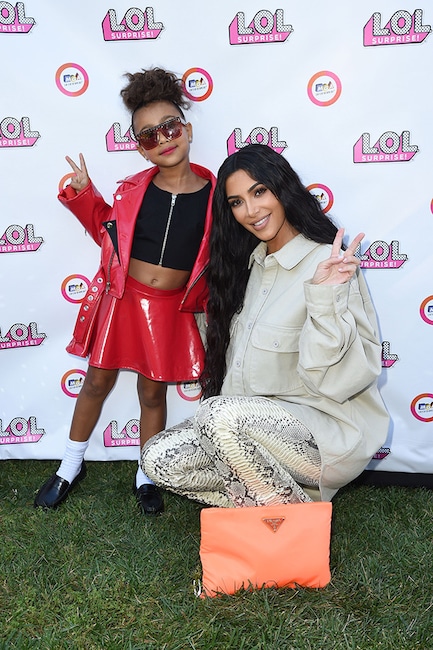 Michael Simon Photography
Red Carpet Ready

If this little tyke follows in his older siblings' footsteps he'll be a red carpet guru in no time. Just look at North, she is slaying the red carpet game.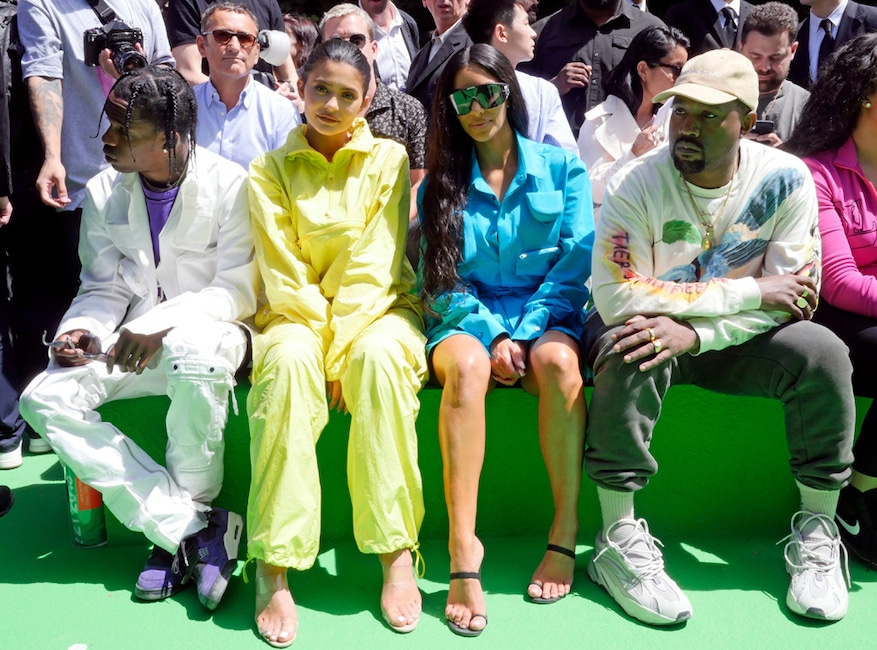 Swan Gallet/WWD/REX/Shutterstock
Front Row Action

Fashion is a big deal in this family, so it'll be ingrained in Kim and Kanye's baby's mind from his early days that he has style. Plus, one day he'll attend runway shows that are impossible to get invited to and we're already jealous.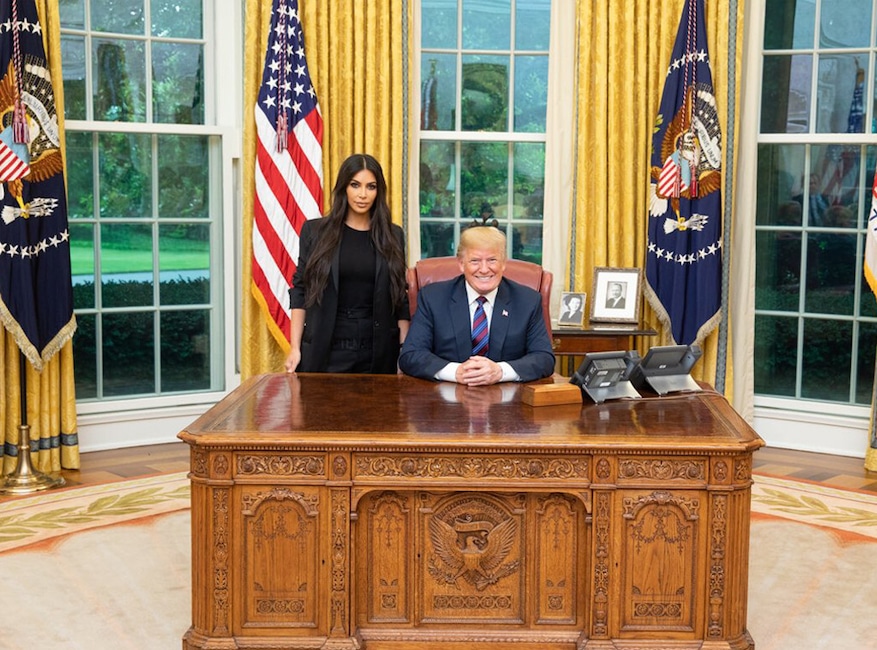 Donald Trump/Twitter
Political Peeps

With Kim's recent political push, her kids are not only running with Hollywood's biggest names but now they are rubbing elbows with America's political powers and wow, just wow.
Article continues below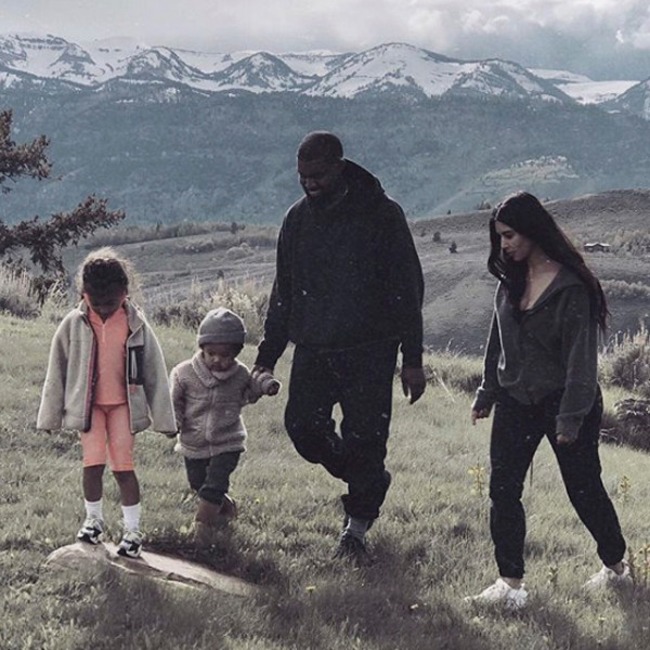 Instagram
Gorgeous Getaways

When you need some rest and relaxation, you stay at home and sleep. When this squad needs a break, they jet off to Wyoming or some other gorgeous destination, which is just another reason to be envious of this new baby.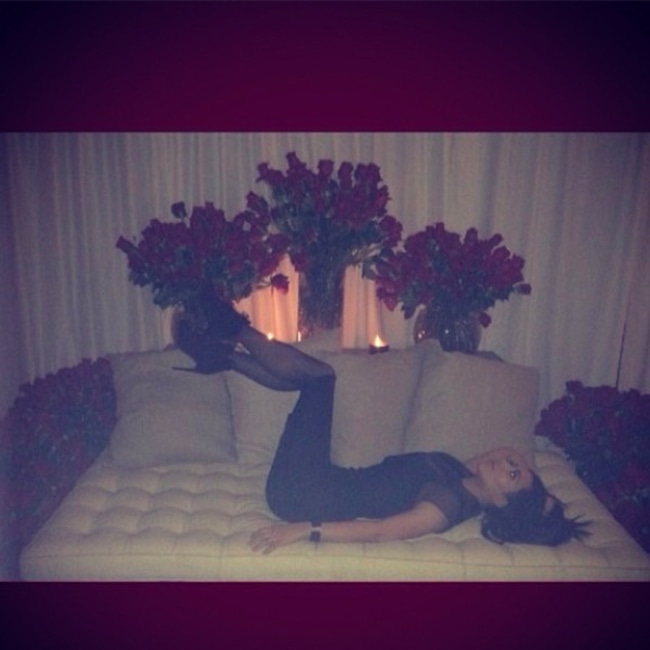 Instagram
Over the Top Gestures

Kanye and Kim know how to go all out with the big gestures, so their newest son is bound to reap some of those benefits like giant candy bouquets or cookies with his face on them just because.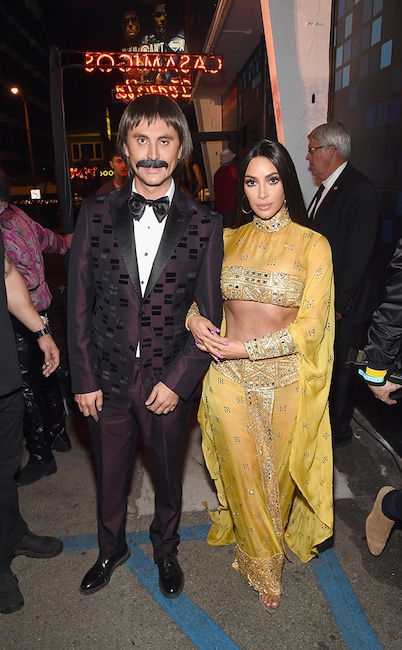 Michael Kovac/Getty Images for Casamigos Tequila
Costume Love

Love lavish costumes and extreme parties? Well, then you should've been born a Kardashian or West, because baby number four is sure to be playing dress up his whole life…and showing off his duds at the most elite clubs some day.
Article continues below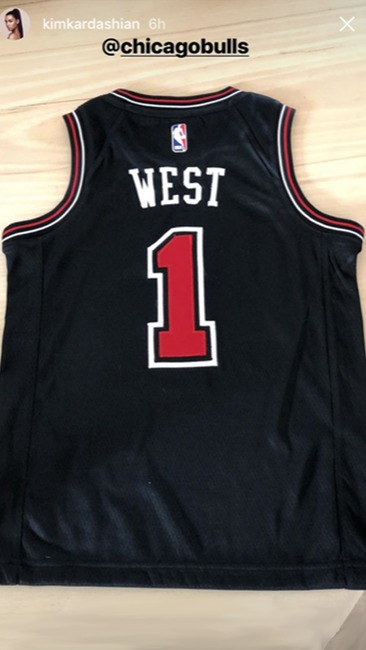 Kim Kardashian West/Instagram
Swag Bags

When you come from Hollywood royalty you get lots of free stuff and we are very jealous.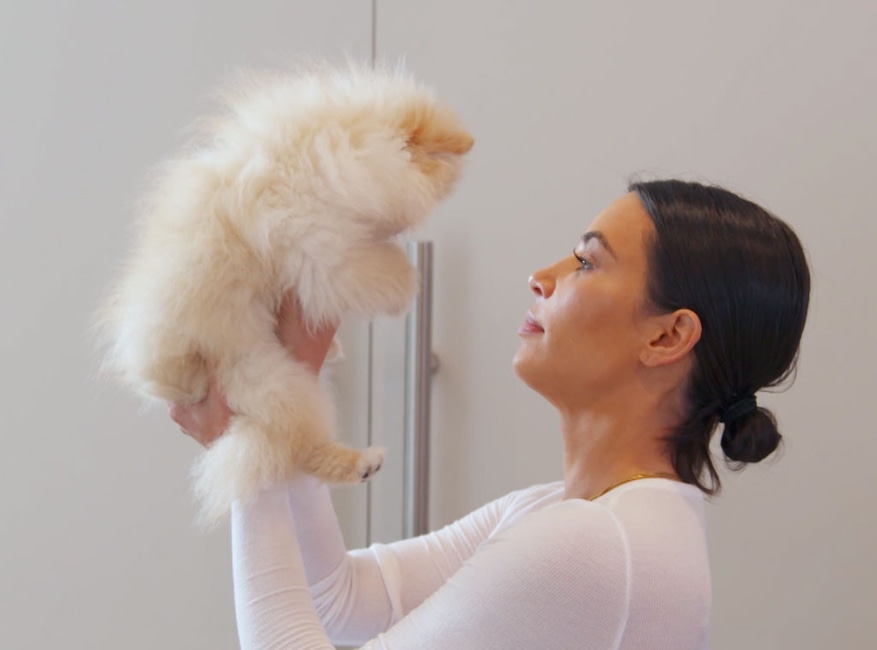 E!
Puppy Love

OK, having a pet isn't something only fancy, rich people have, but having any dog you want when you want it is something that is definitely unique to Kardashian-West family.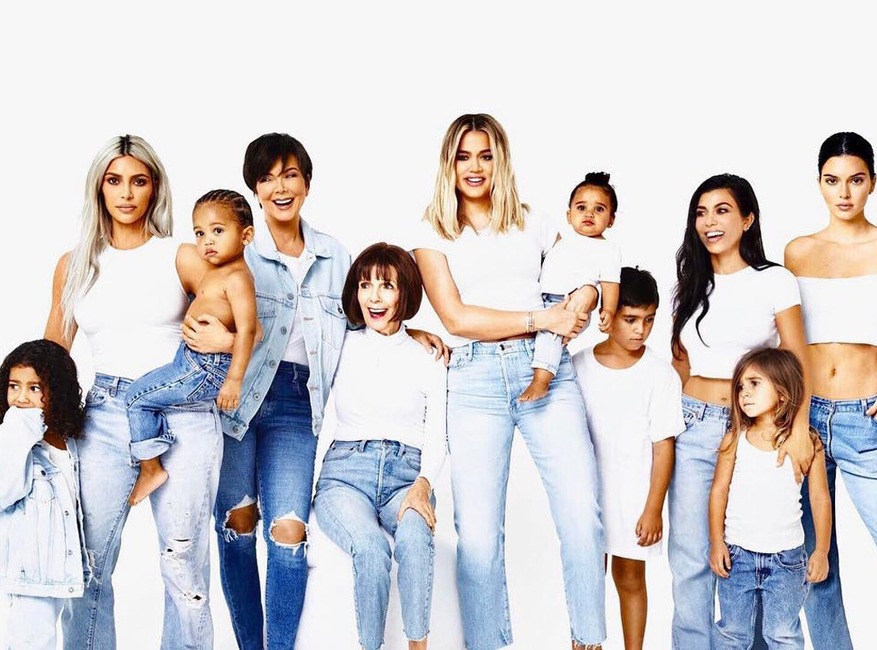 Eli Linnetz
Professional Photos

Some of us go our entire lives without a professional photo, but not one of the West children. No, they will be posing for paparazzi in between Christmas card shoots and magazine covers moments after they enter this world.
Article continues below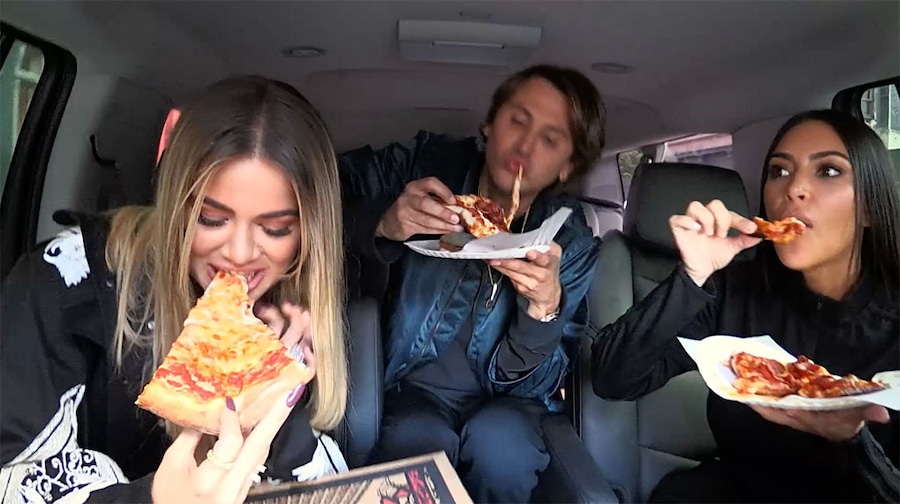 E!
Food Tour

With Jonathan Cheban as an uncle you can bet that this baby will be going on food tours all over the world and eating the best of the best no matter where he is.
Watch a brand new episode of Keeping Up With the Kardashians Sunday at 9 p.m., only on E!
Source: Read Full Article