The coronavirus delayed the Tokyo Olympics for a year, but the athletes are now back and ready to compete for the coveted gold medal. As of this writing, the 2021 Olympics will showcase the talents of over 11,000 athletes from over 200 countries in a total of 33 sports, four of which will be featured for the very first time at the Olympics, including surfing, karate, sports climbing, and skateboarding, and fans will also get to see the return of baseball/softball, per The New York Times. 
The athletes selected to represent their nation reign supreme in their sport, but it should be said that several of these contenders over the history of the Olympic Games are also downright beautiful. These male and female athletes are undeniably masters in the pool, on the balance beam, and run incredibly fast on the track, but several of them also rank high in their looks, and being easy on the eyes is always a plus. From artistic gymnasts, graceful ice skaters, and a kickass javelin thrower, these athletes have proven that they can perform their sport proficiently, and look good doing it, too. Let's take a look at some of the most beautiful Olympic athletes on Earth. 
Maria Sharapova believes beauty lies in her game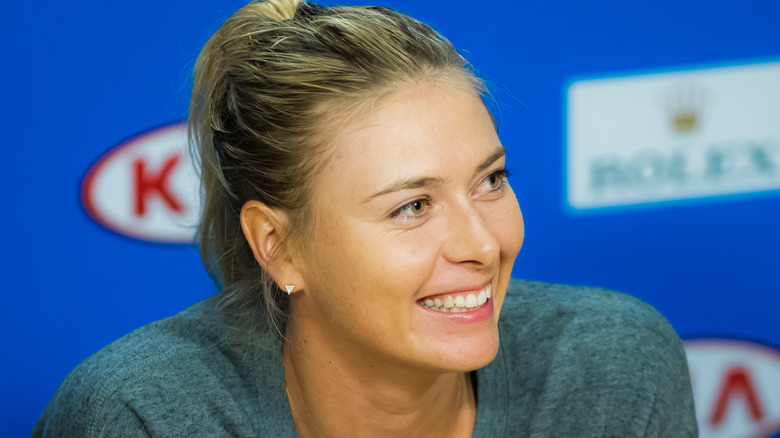 Hailing from Russia, Maria Sharapova was a leading contender in the world of tennis until her career ended in 2020, and it was clear that she was one of the most beautiful women in the sport. All eyes were on Sharapova during every match, but it was certainly how she worked the court — showing off her power and strength, which made her one of the most celebrated tennis stars of the 21st century. Sharapova won five Grand Slam titles during her career, earning her first win during the prestigious Wimbledon Tournament in 2004 against Serena Williams, who is arguably the best in women's tennis. 
Sharapova represented Russia at the 2012 London Olympic Games (her first and only Olympics), and would find herself in the finals, but lost to Serena Williams, taking home the silver medal at the women's singles, per NPR. After retiring, the tennis star shared in a podcast, "Just B with Bethenny Frankel," that what was beautiful to her was her power and strength while playing and not her physical appearance. "I played tennis for 28 years of my life and that to me was the definition of beauty," she said adding, "I just wanted to perform … I always felt the proudest when I would showcase that strength, the inner mental strength, and that, to me, was beautiful." 
Lolo Jones is trying to make a comeback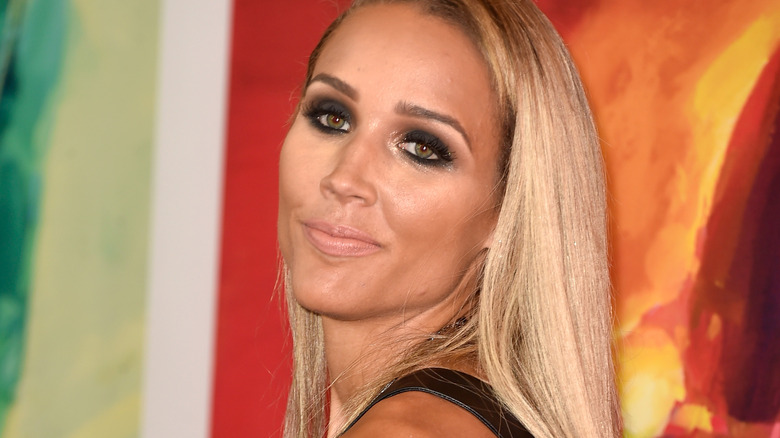 Lolo Jones arrived at the Beijing 2008 Summer Olympics as a favorite when she represented Team USA in the 100m hurdle finals, but had a crushing loss when she stumbled on the second to last hurdle and ended up taking seventh. It was a devastating loss for Jones, but she got right back up and participated in the 2012 London Summer Olympics, even though two days before, The New York Times published a scathing piece that claimed Jones was only receiving attention by the media far more than other female athletes because of her "exotic beauty."
While Jones did not medal during those Olympics, she became one of only a handful of athletes that competed in both the Summer and Winter Olympics when she arrived at the 2014 Winter Olympics in Sochi as a bobsledder. Again, Jones' dreams of taking home a medal were nowhere in sight after finishing in 11th place, but she has her sights on the 2022 Winter Olympics in Beijing.
Jones may be a beautiful woman, but she is far more than that. She has constantly defended her achievements and told People that she will continue to work hard to earn a spot on the U.S. bobsledding team. "Returning to Beijing and winning a medal would be redemption. But another way I can have redemption, even if I don't make the team, is knowing that I pushed my body and my mind to its fullest — that I gave it my all." 
Alex Morgan's tireless work proves she's an all around superstar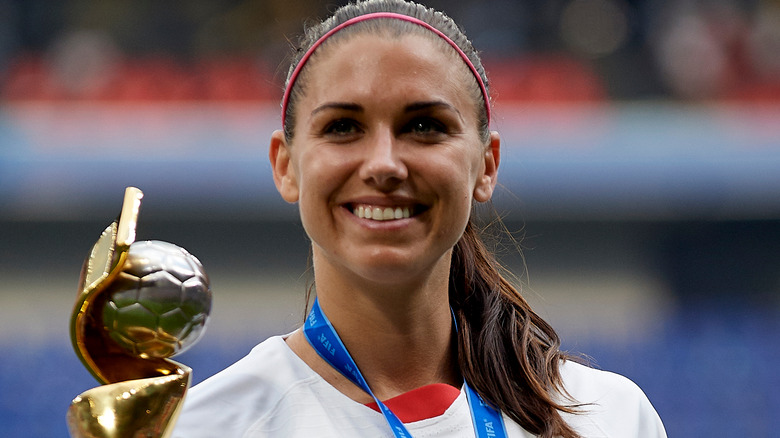 American soccer star Alex Morgan has several accomplishments under her belt that include winning the gold medal with Team USA at the 2012 London Summer Olympics and winning two World Cups in 2015 and 2019. Morgan proved that she was a stand-out star by playing in the Rio 2016 Summer Olympics Games and will participate in the Tokyo Olympics with her USA teammates, telling Forbes, "We really look forward to these big events where we can compete at the highest level of our sport and hopefully add to the incredible legacy of the US Women's National Team." 
Besides being one of the most famous female athletes, Morgan has also played a pivotal role in the ongoing fight for equal pay for women, especially for her and her teammates. She has also partnered with other athletes to create Togethxr, a media company geared toward women after the soccer star took note that women athletes have less media coverage than men athletes, per CNBC. 
All of her hard work and brilliant athleticism have made her one of the most celebrated athletes in the world, and she isn't afraid to show off a little skin too. Morgan posed for Sports Illustrated's famous Swimsuit Issue in 2012, 2014, and 2019. 
Greg Louganis is considered the best diver in the world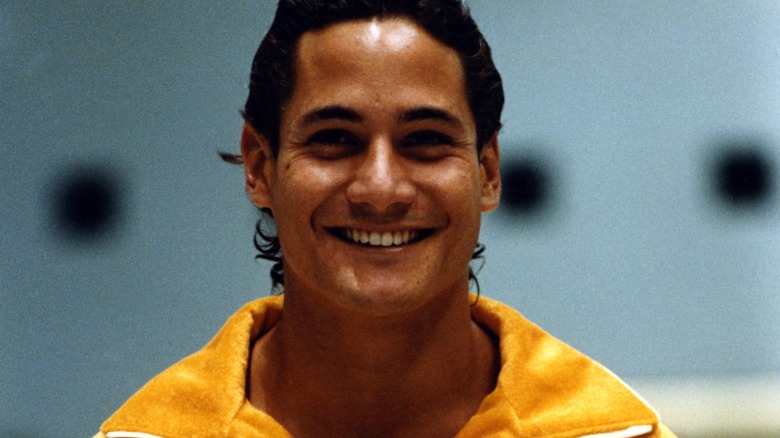 During the 1984 Summer Olympics in Los Angeles, California, USA Olympic diver Greg Louganis was at the top of his game after becoming the first Olympian in 56 years to win gold in both the 3m springboard and 10m platform events. Louganis would prove that he was one of the best divers on the team and in the world after doing it all again at the 1988 Summer Olympics in Seoul, South Korea, even though he famously hit his head on the springboard while attempting his dive, per Olympics.
Louganis had failed to mention that he was HIV positive during the 1988 Olympics. With only his coach knowing about his diagnosis, the two kept it a secret so that he wouldn't be disqualified. As History noted, HIV was a huge concern in the '80s, and a stigma soon followed, which worried Louganis and his quest for Olympics gold. However, even after hitting his head, no one was affected, and he would get inducted into the International Swimming Hall of Fame in 1993. 
Louganis has openly talked about being a gay athlete and living with HIV, telling ESPN that he continues to stay fit, even though he no longer professionally dives. "It's all about making healthy choices. I think HIV has helped motivate me mentally and physically. I look at working out and doing something physically active every day as being as important as taking my meds." 
Shaun White aims to be the world's best snowboarder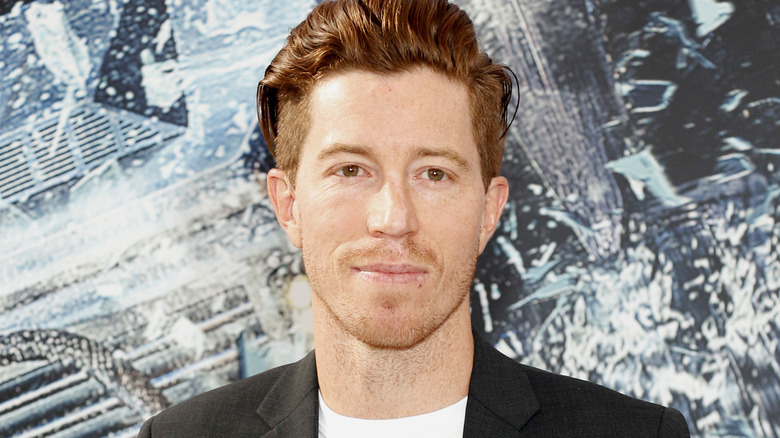 Shaun White is a generational talent after taking home three gold Olympic medals in half-pipe snowboarding, and as of this writing, holding the most gold medals by a snowboarder. White is aiming for his fourth gold medal at the 2022 Winter Olympics in Beijing, China, with NBC Sports stating that while the athlete took fourth in the U.S. Grand Prix, in Aspen, Colorado, it was his first competition in three years and came in as the top American in the sport. 
White has been called an inspiration and a top athlete in his sport for some time. While he is a three-time gold medal Olympian, he also holds the record for the most gold medals at the X-Games and became the only athlete to hold a perfect score of 100 at the 2012 X-Games, per Team USA. Not only is the former "Flying Tomato" (earning the nickname after his stunning performance at the 2006 Turin Olympics and winning gold) one of the best snowboarders of our time, but he's also been named one of People's Sexiest Athletes back in 2014, per Sports Illustrated. The athlete appeared in the issue along with his French bulldog named Rambo in the magazine's "Sexy Guys & their Pets." 
Alicia Schmidt wants to be known for her athleticism not her looks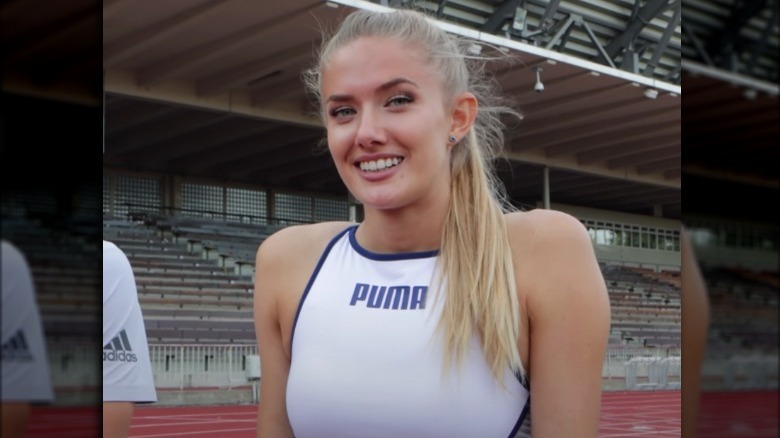 Germany's track and field star Alicia Schmidt has been getting a lot of attention and it's not only because she qualified for the Tokyo Summer Olympics. The runner has been dubbed the "World's Sexiest Athlete" by several websites as she has come into the spotlight after confirming that she will compete on the German team in the women's 4×400 relay and the first 4×400 mixed relay, per the Daily Star. 
Schmidt shared with her millions of Instagram followers that she was on her way to Tokyo by sharing a photo of herself at a race with the Olympic rings in the background. She captioned her post, "Tokyo is calling – I'm going to the Olympics! Still feels unreal! I'm so grateful and at the same time thrilled to experience something I have been dreaming of since I started all of this! Bring it on – I so can't wait for this." 
The U.S. Sun reported that Schmidt brought Germany the silver medal in the 4×400 relay at the 2017 European Athletics Under-20 Championships, and in 2019, took home the bronze medal at the U23 European Championships. Schmidt understands all the media surrounding her but is focused on being the best athlete she could be. After learning that she was named the "World's Sexiest Athlete," she said, "I do not know why I got this title. Sport comes clearly first" (via New York Post).
Leryn Franco took advantage of her stunning looks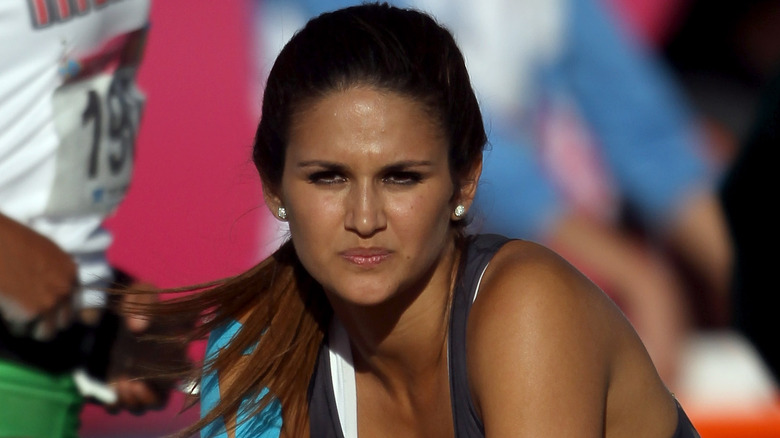 Paraguayan javelin thrower Leryn Franco has competed in three Olympics but has never taken home a medal. She competed in her first Olympic games at the 2004 Athens Olympics and came in at 42 out of 45 athletes. During the 2008 Olympics in Beijing she finished in 50th place, and at the 2012 London Olympics, placed at the 34th spot. While she wasn't getting a lot of attention for her throws, she was gaining a lot of recognition for her looks. 
According to BuzzFeed Sports, during the Beijing Olympics, Franco was Yahoo's second-most searched Olympian, after gold medalist Michael Phelps with searches showing the athlete modeling in bikinis and walking down fashion catwalks. HuffPost reported that not only is Franco a talented athlete, but she had also competed in the 2006 Miss Paraguay pageant and the Miss Bikini Universe pageant. Franco also posed for Sports Illustrated's coveted Swimsuit Edition in 2011 and was featured in Nike's 2012 "Look of Sports" campaign while she was preparing to compete in the London games. 
Franco knew she would be in the spotlight some way or another even if it wasn't for her athleticism. She told Spanish-language news agency Efe (via HuffPost), "My career is media. One can turn on the TV or look at a magazine and see me."
Simone Biles is a hero for young girls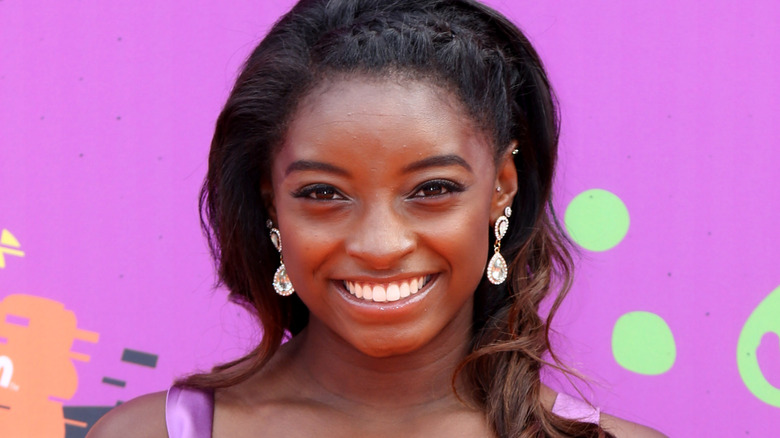 When Simone Biles competed in the 2016 Summer Olympics in Rio de Janeiro it was clear that she wasn't just Team USA's best athlete, but the world's best gymnast after taking home four gold medals and one bronze. As of this writing, all eyes are going to be on the artistic gymnast as she is expected to take home even more medals during the Tokyo Olympics as fans around the world are anticipating a good show as Biles takes on the floor with her gutsy moves, the balance beam, vault and all-around, per Yahoo! Sports. 
After five years, Biles is ready for Tokyo, coming out stronger than ever before, with Johnson Clarke of SEC Network (via Los Angeles Times) stating, "She's so powerful. She's so quick. Springing. All of the adjectives. I'm a commentator, so I come up with words, but I have to make up new ones for Simone." 
Not only is she a decorated Olympian, but Biles also is a role model for young girls everywhere and has even spoken out against beauty standards and how it's become its own competition. Taking to Twitter she shared, "Today, I say I am done competing VS. beauty standards and the toxic culture of trolling when others feel as though their expectations are not met … because nobody should tell you or I what beauty should or should not look like."
Kristi Yamaguchi made history at the Olympics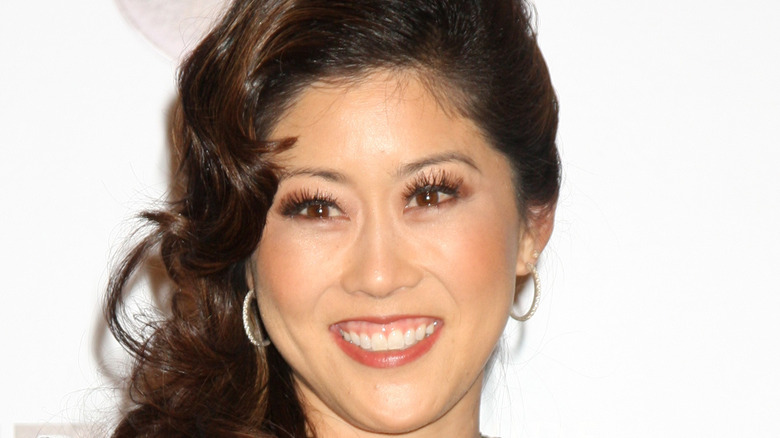 Kristi Yamaguchi made Olympic history when she became the first Asian American to take home gold in figure skating and only the second Asian American woman to win gold in any sport, per Olympics. It was a defining moment in Yamaguchi's career when she skated to gold during the 1992 Winter Olympics in Albertville, France. In a series titled "Time Machine," the figure skater reminisced about her win and stated, "I was able to really appreciate what it meant, particularly to the Japanese American community … [I] also gained a deeper appreciation for my family, my ancestors and everything that they had gone through in order for me to live the American dream." 
Since competing in the Olympics, Yamaguchi went on to join Stars on Ice (along with other celebrated skaters) and was even a figure skater analyst at the 2010 Winter Olympics in Vancouver, British Columbia, per FanBuzz. She even competed in the sixth season of "Dancing with the Stars" where she and her partner Mark Ballas won after beating out NFL star Jason Taylor and Edyta Sliwinska. With Yamaguchi making history at the Olympics and in figure skating, she was inducted into the U.S. Figure Skating Hall of Fame and the World Skating Hall of Fame in 2018, per Team USA. 
Serena Williams dominates on the court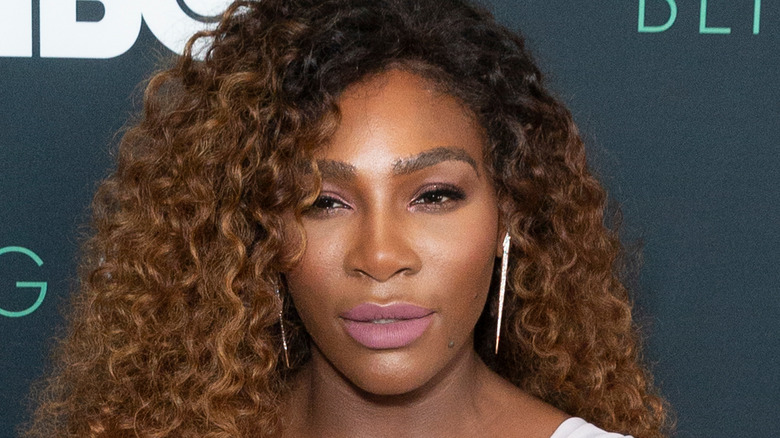 Serena Williams is highly regarded as one of the best athletes in the world, and this tennis superstar has four Olympic medals to prove that. Williams and her sister Venus Williams won gold in doubles in 2000, 2008, and 2012 Olympics, and she won singles at the 2012 Summer Olympics in London, per Team USA. Williams has won 23 Grand Slam titles, more than any other female or male tennis player, and has won 14 Grand Slam doubles titles with her sister, Venus. 
Williams' winning record goes beyond any other tennis player and her success earned her Sports Illustrated's Sportsperson of the Year in 2015. She later posed for the publication's Swimsuit Edition in 2017 after posing once for Sports Illustrated nearly ten years before. Talking about which was more intimidating, posing in a bikini or playing on the court, she shared, "Each situation brings its own set of challenges, but I honestly think 'SI' is more nerve-racking just because it's so iconic." 
According to The New York Times, Williams will not be competing in the Tokyo Olympics because of personal reasons but is aiming to reach her 24th Grand Slam title. 
Lindsey Vonn is an all-time leader in women's skiing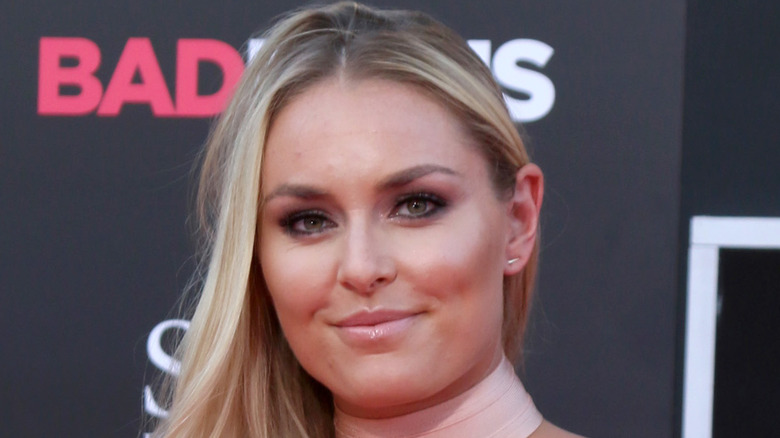 American skier Lindsey Vonn retired in 2019, but she's made history as one of the best females in the sport. Her career highlights include seven World Championship medals, with two of them being gold, 82 World Cup wins, and three Olympic Winter Games medals, becoming the first American woman to take home the gold medal in downhill in 2010, per NPR. 
Vonn became the stand-out star of alpine skiing after her many wins and Olympic gold and several publications took notice. She has posed for Sports Illustrated's Swimsuit Issue three times and has graced the pages of Health and Glamour magazine. She also landed plenty of media attention after dating professional golfer Tiger Woods for three years and breaking up in 2015, per E! 
The blonde beauty opened up to New York Post about her retirement and that while she won't be skiing competitively, she still has a love for it and is at a "good place" in her life. "Honestly, right now, these have been some of the scariest times, because I don't know what is ahead. As an athlete, you try to control as many variables as you can. And I can't control any variables right now. I am just trying to stay in the moment and spend time with the people I care about." 
Ryan Lochte gained a ton of media attention after Olympic wins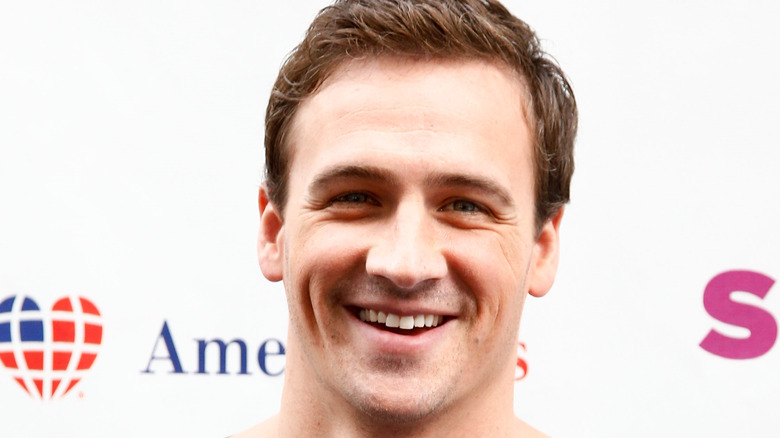 Competitive swimmer Ryan Lochte may be nice to look at, but he's also a decorated Olympian who has made history when it comes to men's swimming. Lochte competed in four Olympics and is a 12-time Olympic medalist, taking home six gold medals, three silver, and three bronze, per Team USA. He is the second-most decorated swimmer in Olympic history, behind undoubtedly the world's greatest male swimmer – Michael Phelps, who has since retired after competing in the 2016 Rio de Janeiro Summer Olympics. 
While controversy surrounded Lochte while competing in Rio where he faked being robbed at gunpoint, the charges of the false robbery claims were later dropped by Brazilian authorities, per BBC, but it cost him his reputation and many of his major sponsorships dropped him, including Speedo and Ralph Lauren. 
Of course, Lochte's good looks and Olympic medals made him a star before his scandal in Brazil. He had his own reality show on E! called "What Would Ryan Lochte Do?" which lasted just one season, and appeared on "90210" and on Season 23 of "Dancing with the Stars." According to ESPN, Lochte had hoped for the Tokyo Olympics, but failed to qualify, with the outlet reporting it was "surely his last realistic shot at the Olympics." Still, it goes without saying that he is considered one of the greatest in his sport. 
Jaqueline Carvalho was a superstar on the volleyball court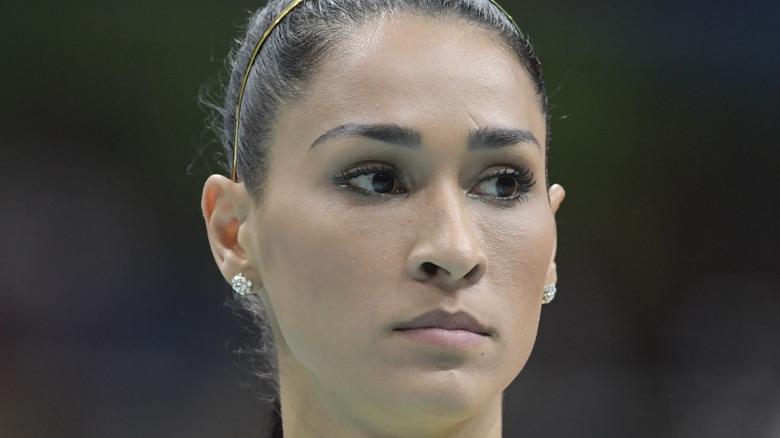 There isn't much media surrounding Brazilian volleyball player Jaqueline Carvalho since retiring from the sport in 2018, especially in the U.S., per Volley Verse. However, she has been considered on several websites as one of the most attractive athletes to compete in the Olympics. In fact, not only is she downright beautiful, she is one of the best in her game, especially when Brazil won two Olympic gold medals during the 2008 Summer Olympics in Beijing and at the 2012 Summer Olympics in London. 
During the 11 years that Carvalho has been with team Brazil, she has taken home 15 medals, making her one of the most celebrated volleyball players in history. Not only did Carvalho find love for the sport, but she also ended up marrying a Brazilian volleyball player named Murilo Endres, who is a two-time silver Olympic medalist, and was considered the best player in the World League and the World Championship 2010, per Volleyball Nations League.
According to Globo, Carvalho did get some media attention when she fainted during a live interview in 2019 while on the court to support her husband. The video went viral, but Carvalho was okay.
Naomi Osaka is an Olympics newbie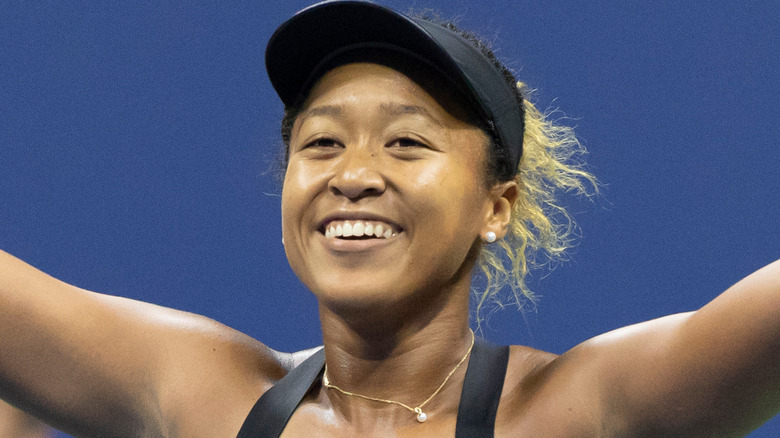 The Tokyo Olympic Games in 2021 mark the first time tennis fans get to see Naomi Osaka compete in the event. In fact, Osaka, who was raised in the United States, had to choose which nation she would represent ahead of the Olympics, and announced that she would play for Team Japan, per Yahoo! Life. Speaking about her decision to NHK World-Japan, she shared, "I think that it will be one of the most memorable things that will ever happen to me" (via Yahoo! Life).
Osaka has had some pretty "memorable" wins before the Olympics, too. The tennis star defeated Serena Williams at the 2018 U.S. Open, beat out Coco Gauff in the 2019 U.S. Open, and won again in 2020, beating out former world No. 1 tennis player Victoria Azarenka. 
Besides making her Olympic debut, she made her debut on the cover of Sports Illustrated Swimsuit Edition with the publication's editor-in-chief MJ Day revealing, "There's no question that Naomi is one of the best athletes in the world, and a cover spot felt obvious. She's spent her formative years racking up titles and is headed to the Olympics. But we celebrate Naomi for her passion, strength and power geared towards consistently breaking barriers when it comes to equality, social justice, and mental health." 
Source: Read Full Article