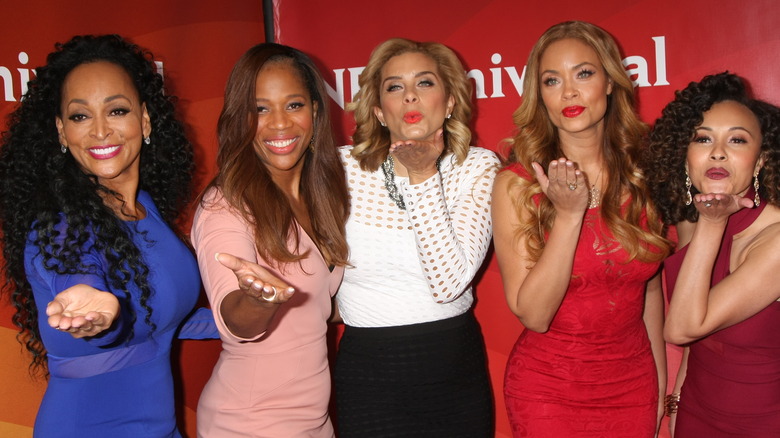 If you're a fan of the "Real Housewives" franchise, it's likely you are waiting anxiously for news about Season 7 of "The Real Housewives of Potomac." The East Coast installment of the popular series has managed to outlast its D.C. competitor by a longshot, and Season 6 recently began airing.
If you followed along for Season 5, then you know that the show definitely ended a little dramatically, and cast member Candiace Dillard Bassett wasn't sure if she was going to come back for Season 6 at all when it premiered in July 2021. However, an interview she gave that month indicates that Bassett was definitely on board, though as she told In The Know, the first few weeks of filming were tricky.
"It can be triggering just to go back into a space that, when you came out of that space, you were disheveled — emotionally disheveled. I had a little bit of apprehension. It was a lot of unknowns: What was gonna happen? How would people respond? What's the group's morale? The life was sucked out of the group, and the morale of the group was just damaged."
It seems that the team has worked toward figuring it out, and here's everything we know about what will happen in Season 7. 
When will Season 7 of The Real Housewives of Potomac start?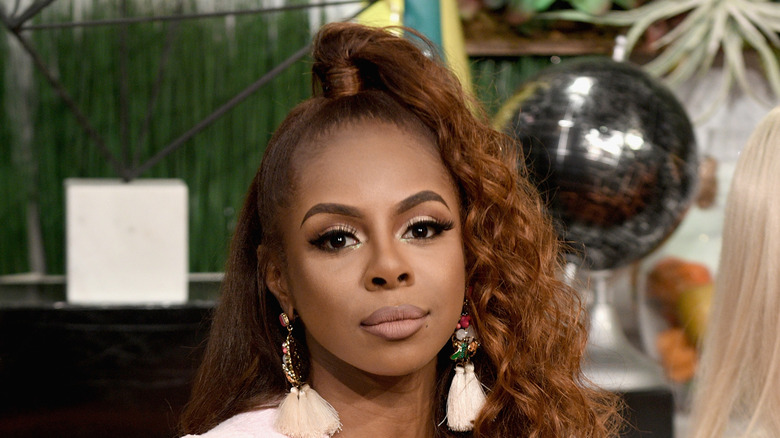 Season 6 of "The Real Housewives of Potomac" dropped on July 11, 2021. While Bravo hasn't officially confirmed whether or not the team will be back for Season 7, it's likely given how popular the show itself is. While earlier seasons of "RHOP" have typically premiered in late spring, both Seasons 5 and 6 started in the summer of 2020 and 2021, respectively, and it's likely that Season 7 will debut in the summer of 2022. 
Since Season 6 of the show is still airing in real time, many eyes will be on Candiace Dillard Bassett, who sparked rumors that she might be leaving at the conclusion of each season since she joined in 2018. Numerous on-set clashes with her fellow cast members have often left Bassett feeling a little unsure of her place on the show. 
However, she explained to In The Know that she wanted to focus on healing during Season 6, and that's exactly what she did. "I felt like, in a little bit of a way, I had a responsibility to help repair that. I had a lot of feelings, and it was a lot of positive and a lot of negative, but I think that when you get rid of negativity, it makes it easy to move forward. We all — the cast that you will see in Season 6 — we all wanted to move forward, and we all wanted to repair and heal."
Who will be on Season 7 of The Real Housewives of Potomac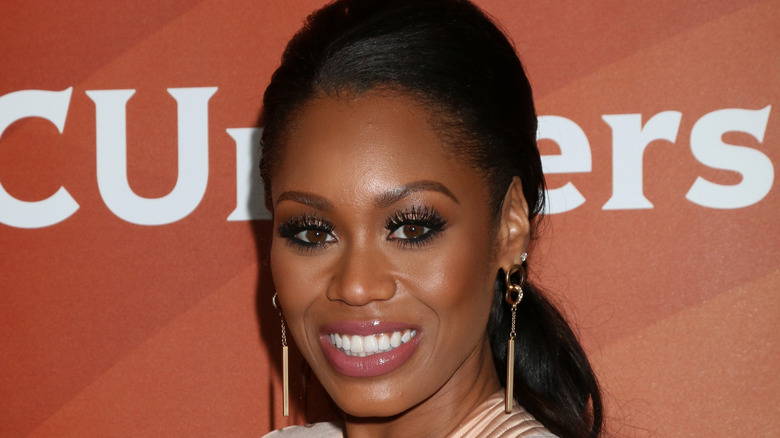 One of the most dramatic parts of a show like "The Real Housewives of Potomac" is that you never really know who will stay and who will go. The franchise as a whole thrives on surprise cast shake-ups, and there's no telling if Season 7 will see the same cast as Season 6. Right now, the show stars seven women: Gizelle Bryant, Ashley Darby, Robyn Dixon, Karen Huger, Candiace Dillard Bassett, Wendy Osefo, and Mia Thornton.
As many people know, Monique Samuels did not come back to the show after her confrontation with Bassett in Season 5 (via Deadline). Per Bustle, her family played a role in her decision to not return, but she also said it was "not easy" being on the show, as well as being "over it." Further, she felt that "Housewives" creator and reunion host Andy Cohen held her to a different standard compared to others. "I was definitely held to a different standard. At some points, I was being looked to show the emotion that they wanted me to show versus what I was giving to them, which was true for me … If you're going to hold one person accountable, everyone [else] needs to be held accountable as well," Samuels said.
The biggest fights from Real Housewives of Potomac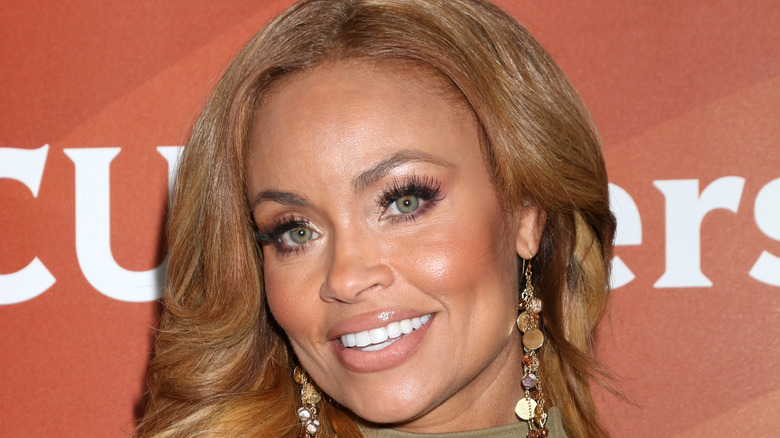 Just about every reality series has more than its fair share of outrageous on-set (and ultimately on-air) fights, and "The Real Housewives of Potomac" is no exception. Here are a few of the biggest fights the series has seen to date:
Candiace Dillard Bassett vs. Monique Samuels: As mentioned above, these two clashed during Season 5, and the situation even turned physical. As reported by Screen Rant, the two were in a verbal argument when Bassett waved her hands in Samuels' face. Samuels later said this movement triggered her, and she ended up hitting Bassett on top of the head multiple times, while Bassett swung a glass at her.
Ashley Darby and Candiace Dillard: Samuels isn't the only Housewife that Bassett has squared off with. Back in 2019, incensed that Darby called her out for living in a home her mother reportedly paid for, Bassett waved a butter knife in her cast mate's direction before eventually tossing it toward Darby (via People).
Gizelle Bryant and Karen Huger: These two have a notoriously testy relationship, so it's no surprise that they pop off now and then. Their feuds are so constant that it's become part of the show, and as Screen Rant notes, "these two all-stars have achieved the perfect balance of hatred and love for one another."
Source: Read Full Article