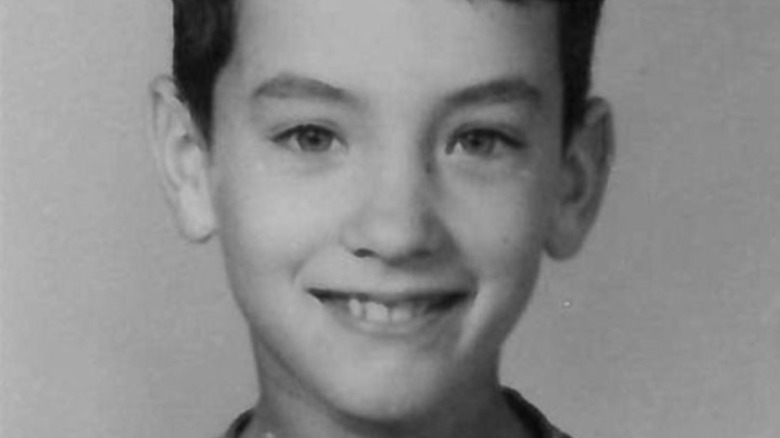 If you were to Google the most famous actors, Tom Hanks would probably appear on just about every search result. Throughout the past four decades, Hanks has proven himself to be one of the most accomplished actors of his generation. While he's best known for his roles in hard-hitting dramas like "Forrest Gump," "Saving Private Ryan," and "Cast Away," he's also shown his comedic chops in films like "Big," "You've Got Mail," and "Turner & Hooch." With more than 90 acting credits and two Oscars to his name, Hanks has solidified his place in movie history (via IMDb).
When most people hear the name Tom Hanks, they probably associate him with his nice guy persona. Hanks has never been one to throw a fit on set or get embroiled in a tabloid scandal. In fact, it's safe to say he's one of the most unproblematic, universally-loved actors out there. Curious to find out how Hanks became the nicest and most successful man in Hollywood? Here is the stunning transformation of Tom Hanks.
Tom Hanks had a lonely childhood after his parents' divorce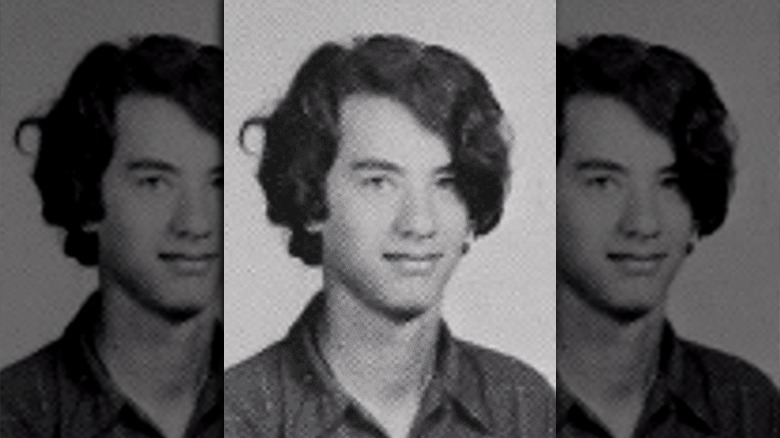 Despite his sunny demeanor, Tom Hanks didn't exactly have an idyllic childhood. The actor was born in California in 1956. His parents divorced when he was 5 years old, leaving him and his siblings feeling neglected. Some of his siblings lived with his mother, while others, including Hanks, lived with his father. "Maybe there was a degree of loneliness because really no one — I kind of like fell through the cracks and didn't really have adults per se that were taking care of me," he said in an interview on "In Depth with Graham Bensinger."
This feeling of loneliness and falling through the cracks defined Hanks' early life. As his biographer, David Gardner, wrote, "By the time he was 10, Tom had had three mothers, gone to five different schools and lived in 10 different homes. At one stage, he had so many siblings and stepbrothers and stepsisters that he was known simply as 'Number Eight'" (via Independent).
Tom Hanks learned to take care of himself at a young age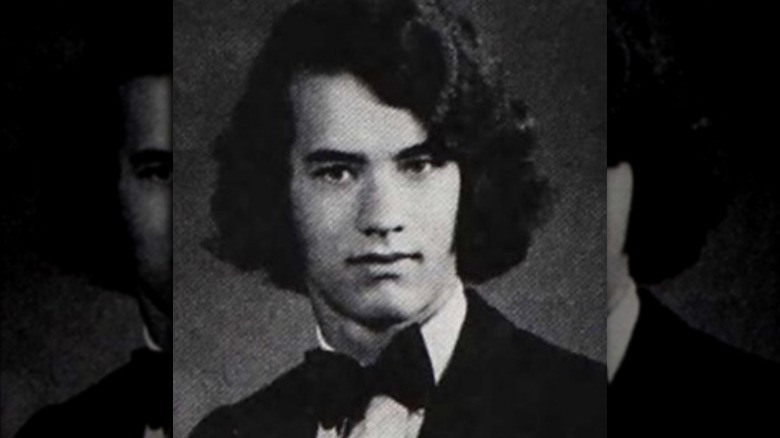 Tom Hanks moved around constantly as a child. As he told Graham Bensinger, he and his siblings had to learn how to take care of themselves. Often, they would be responsible with feeding themselves dinner. "Thank God they didn't have smoke detectors in apartments back then — we would have set one off every third day," he said.
In another interview with The Irish Times, Hanks explained that "no one told me how to brush my teeth." All he knew about dental hygiene came from a video he'd seen in second grade, and he only started flossing after he graduated high school.
Despite being left to his own devices as a child, Hanks always found ways to make the best of the situation. As he explained to The Guardian, learning to cope with new environments and a lack of adult supervision only helped him develop his cheerful outlook. He became a lifelong optimist. "I can't help it that I wake up in the morning and think: 'What good thing is going to come around?'" he said.
Tom Hanks discovered theater in high school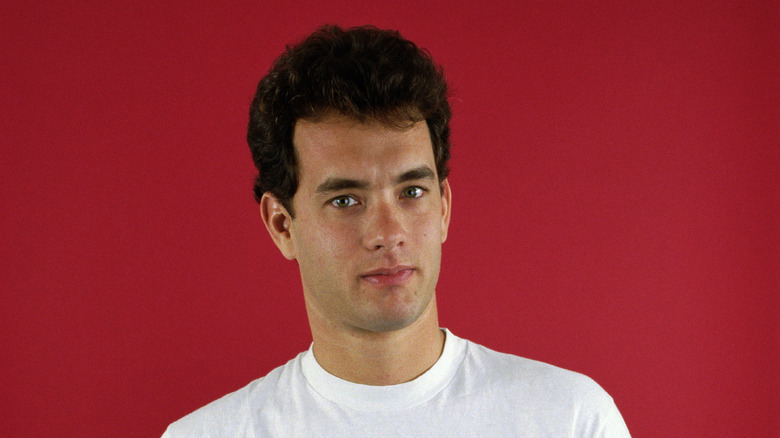 Although Tom Hanks had been a big fan of the cinema as a child — he often went to see movies by himself — it wasn't until he reached high school that he considered acting as a potential career. After trying track, soccer, and even a church youth group as extracurricular activities — "I mostly just wanted to get out of the house," he told Interview — Hanks finally found theater. One of his friends was playing Dracula in the school play, and when Hanks saw the performance, he realized that acting was what he wanted to do. "Up until then I'd had no clue that acting was ever an option," he said. 
After seeing the play, Hanks started getting involved in the theater program at school. He took drama classes and auditioned for the school plays. "[I] had more fun than I could possibly imagine," he shared with Interview. Hanks continued acting when he went to community college and, later, at California State University. It seems he had found his calling.
After landing his first role in a play, Tom Hanks knew he was on the right path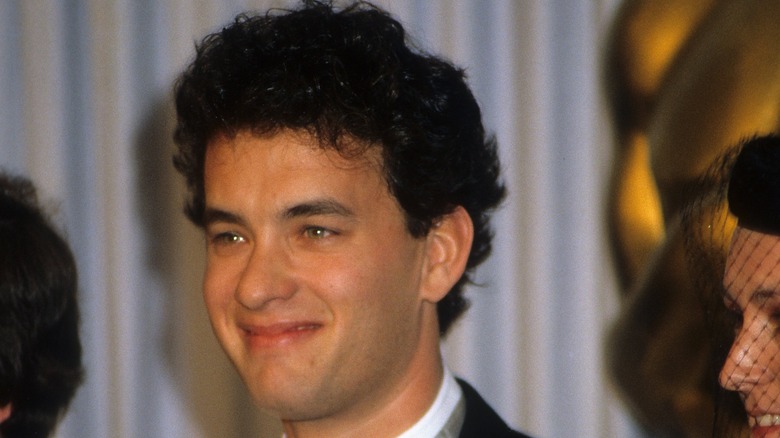 When he was just 20 years old, Tom Hanks landed his first professional role in a repertory theater company. He appeared in several plays directed by Vincent Dowling. As Hanks recalled to Graham Bensinger, Dowling said, "Work in the theater is more fun than fun," at the first rehearsal. Those words stuck with Hanks. At the time, he thought, "That is exactly how I feel — I would rather be in a play than do anything with my life."
As Hanks explained to Film Comment, these first theater roles came when he was still attending college. "It was the biggest break in the world," he said. He played a servant in the Anton Chekhov play "The Cherry Orchard." He then went on to play Grumio in "Taming of the Shrew." "That's how I began," he said. "A lot of flukes but also being able to deliver the goods at the right time."
Tom Hanks learned that being a "nice guy" would help him succeed in the business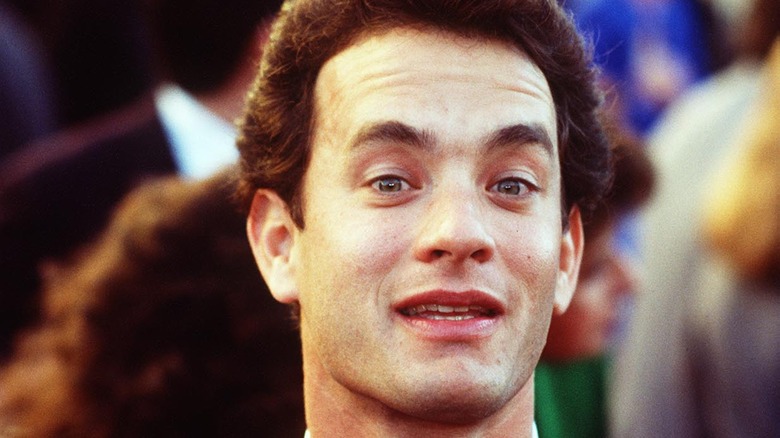 Tom Hanks has always been seen as one of Hollywood's nicest actors. As he explained in an interview with Kirsty Young on the radio show "Desert Island Discs," this is no accident. He learned, he said, that being a "nice guy" was an important part of being an actor, especially in a repertory theater company. "You had to show up on time, you had to know what you were going to say and even if you did not like the people personally you were working with, you had to respect their process," he said. "If anyone becomes a squeaky wheel, that means the show doesn't go on and, guess what, they could be fired." Since his very first jobs, Hanks has always been easy to get along with, simply because that's the best way to get the job done.
Of course, over the years, Hanks isn't always nice. As he told Conan, when people take advantage of him, he can get angry. And his family knows that he's about to lose his famous nice guy persona when he starts a sentence with the words, "Let me get this straight." It's good to know that even Tom Hanks has a bit of a temper!
Tom Hanks started a family at a young age and grew up quickly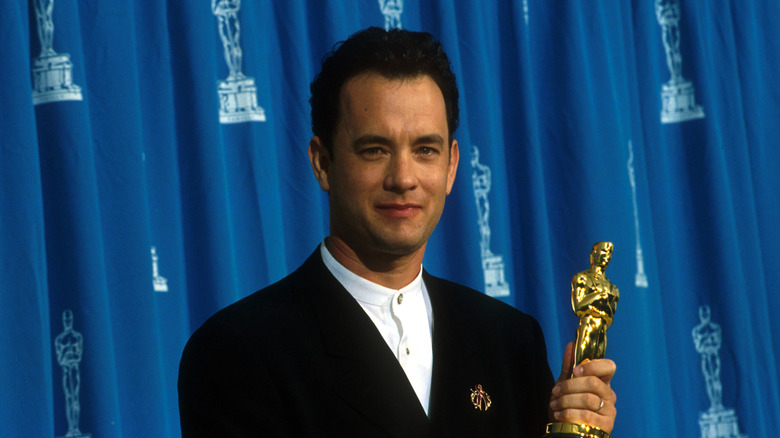 Tom Hanks was just 21 when he married his first wife, Samantha Lewes. Soon after, the couple had a son and a daughter. As a young father, Hanks initially thought he was on the right path. "I thought I was progressing towards my badge," he said. As Hanks told Kirsty Young on "Desert Island Discs," he now thinks he probably married so young because he had been so lonely as a child.
While Hanks may have been very young to be a father, the responsibility meant that he had to grow up quickly. In some ways, it helped him avoid the common pitfalls of being a successful young actor in Hollywood. "Having a kid at 21 was the greatest thing that ever happened to me because I didn't smoke pot," he said. "I didn't go into drugs, I was not a party boy, I didn't drink too much." It sounds like, in many ways, Hanks was lucky to settle down so young.
Tom Hanks was consumed with guilt after his 1987 divorce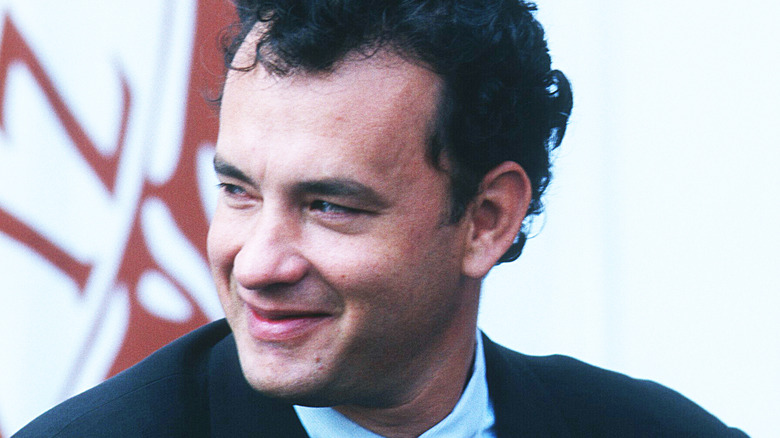 Tom Hanks and Samantha Lewes divorced in 1987. Having been a child of divorce, Hanks felt extremely guilty about his own family breaking up. As he told Graham Bensinger, it was "a horribly painful time fraught with emotion and bad feelings." For Hanks, getting a divorce made him feel like a failure as a father, especially after he had experienced the same thing as a child.
All of these feelings left Hanks feeling depressed. He ended up going to therapy three times a week. In the end, Hanks realized that he had to acknowledge that his life wasn't going the way he wanted it to go, before he could rebuild a new, happier life. "You work through that until you figure out that, number one, you have been an idiot, and, number two, you're no longer an idiot … You just go through dark times," he said.
Tom Hanks quickly became one of Hollywood's go-to leading men for comedy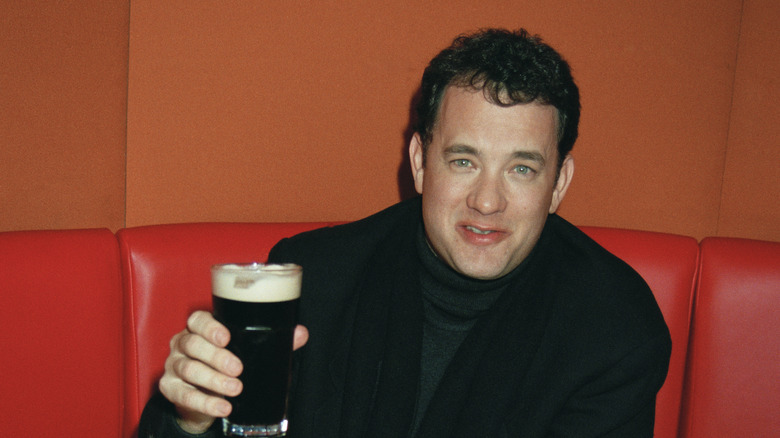 Even though Tom Hanks raised a family and experienced difficult times with his divorce, he was also busy with a burgeoning career in the early '80s (via IMDb). After landing his first movie role in the 1980 film "He Knows You're Alone," Hanks appeared in numerous projects. In 1984, he starred in the mermaid rom-com "Splash," which many people cite as his big break. After this breakout role, Hanks quickly established himself as an exciting young comedic actor. As he told BAFTA, "I mostly made comedies, because I was in my 20s and they were asking me to and that's where I had the chops."
It was also a time when comedies were extremely popular. At the time, comedy felt like a natural fit for Hanks. As the Independent once noted, physical comedy was his strong suit at the time. And, as he put it to BAFTA, his thinking was, "Let me do those second rate Bill Murray films, I'll do them 'til the cows come home."
Tom Hanks feels that his second wife, Rita Wilson, saved him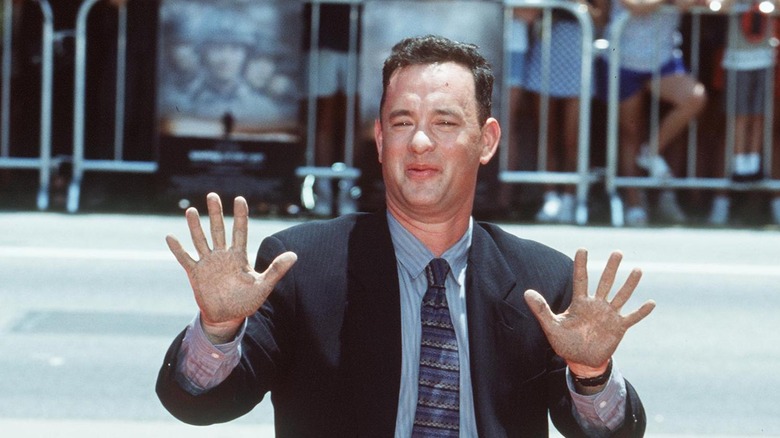 After Tom Hanks and Samantha Lewes divorced in 1987, Hanks remarried fairly quickly. Just one year later, he tied the knot with Rita Wilson. His second marriage was very different from anything he'd ever known. Wilson came from a large, happy family. For the first time, he got to experience what this kind of family was really like. As he told Graham Bensinger, his early life had been about moving around, while his young adulthood had been about focusing on work. However, when he met Wilson, everything clicked. "I immediately felt comfortable. I immediately felt like I was with people who were interested."
As he told Kirsty Young on "Desert Island Discs," being with Wilson made him feel that he'd never feel loneliness again. In fact, Hanks now believes that Wilson "saved" him from loneliness. He told Interview, "I think the right person can [save you], but that right person is hard to find. It's not about validating another person; it's that the union of the two of you is better than the actual sum of the two of you."
Tom Hanks decided to shift his casting type in the '90s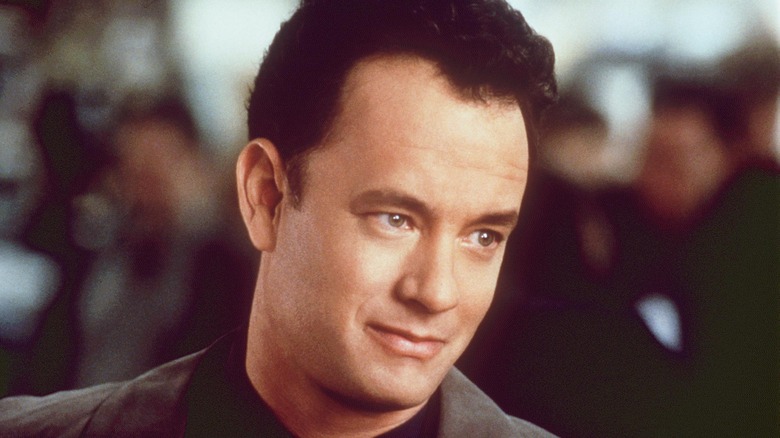 Throughout the '80s, Tom Hanks enjoyed a very successful career. He even picked up an Oscar nomination for his work in the 1988 film "Big." However, in the early '90s, Hanks realized that he needed a change — he was getting tired of playing goofy young men in comedies. Instead, he wanted to try his hand at meatier roles in more dramatic films. He told The Guardian, "There was a moment, after 'A League of Their Own,' [1992] when I just felt that I wasn't going to play a certain kind of young man any more. I was older and I'd experienced some degrees of bitter compromise in areas that are not public." Hanks explained to Business Insider that it wasn't easy at first. "I had to start saying a very, very difficult word to people, which was 'no,'" he recalled.
As soon as Hanks looked for more dramatic roles, he found them — and a whole lot more.
Shortly after pursuing dramatic roles, Tom Hanks won two consecutive Oscars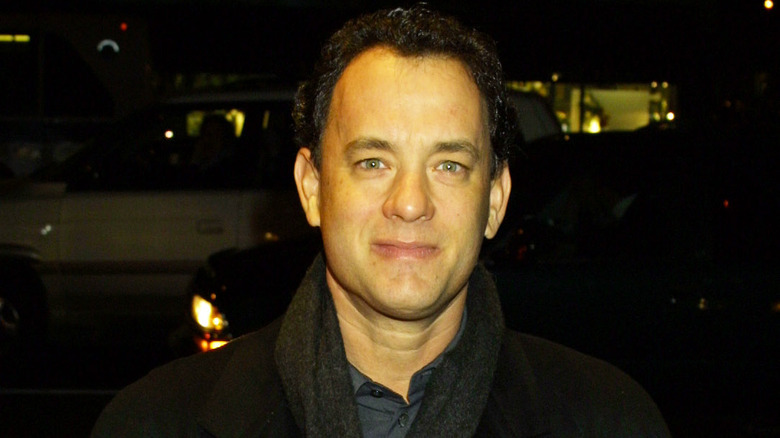 While the beginning of his career had been all about comedy, Tom Hanks' second career phase was defined by more serious, taxing roles, and, after making this pivot in the '90s, everything changed for the actor. In 1994, Hanks won the Oscar for best actor for his role in "Philadelphia." In 1995, he won again for his role in "Forrest Gump." Clearly, making the transition from comedy to drama was the right decision for him.
As BAFTA reported in an interview with the actor, this was the second time in history that someone had won the Oscar two years in a row — Spencer Tracy was the first. It's easy to see why Hanks won Oscars for both of these films. After all, Forrest Gump became one of his most famous characters of all time, and many fans credit the film as his best work. As he said, "Every time I walk into somebody's living room for the first time they always say, 'Son of a gun, Forrest Gump in my living room.'"
Tom Hanks contracted coronavirus in 2020 and helped spread the word about the virus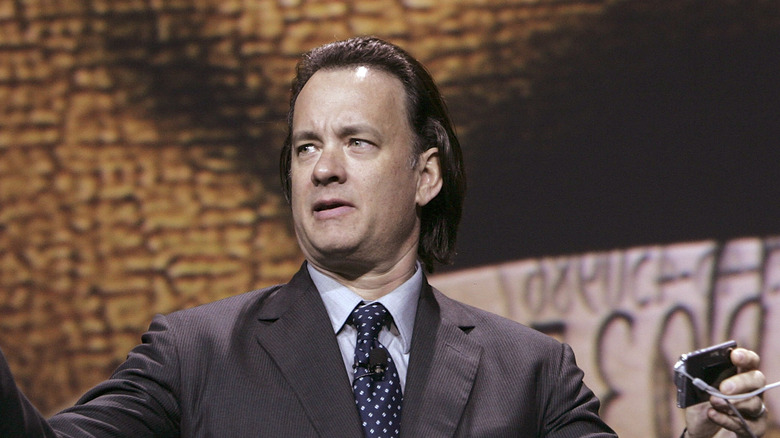 In 2020, Tom Hanks was one of the first celebrities to contract COVID-19. He and his wife, Rita Wilson, were in Australia at the time. As Hanks told The Guardian, it was a difficult time. The pair were hospitalized for several days and experienced a wide range of symptoms. Wilson was nauseous and feverish, whereas Hanks had "crippling body aches" and extreme fatigue.
Contracting COVID made Hanks passionate about advocating for public health throughout the crisis. In an interview with the Associated Press, the actor said that he couldn't understand why people were refusing to wear face masks. "I don't get it, I simply do not get it, it is literally the least you can do," he explained. He even compared following COVID safety rules to following road safety rules while driving a car. 
And, despite their celebrity status, Hanks and Wilson even followed the rules and waited patiently for their turn for the vaccine. It sounds like Hanks' firsthand experience with the virus made him very clearsighted when it came to the pandemic.
Tom Hanks has embraced aging and tries to make healthier lifestyle choices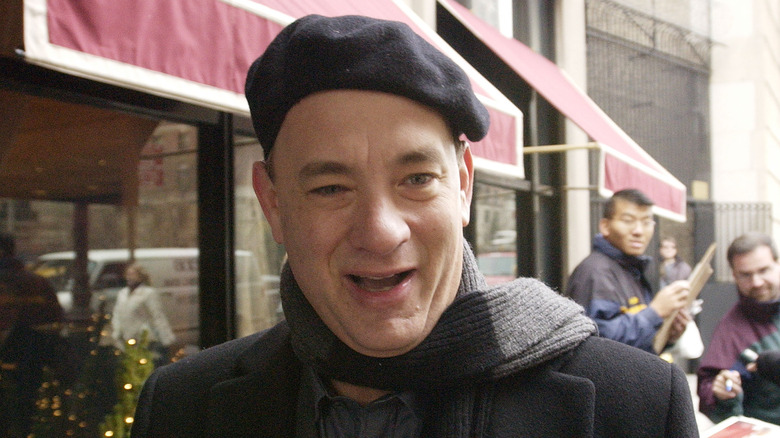 Tom Hanks has been making movies for decades now. As he told The Guardian, he isn't getting any younger. Nevertheless, he's doing his best to stay healthy. He first realized that he had to focus on his health when he was diagnosed with type 2 diabetes. "I just wasn't eating right, I wasn't putting good stuff into the machine," he said. "And my doctor said, 'Congratulations, you idiot, you now have type 2 diabetes.'" After that diagnosis, Hanks slowly changed his habits. As he told The Talks, he changed his diet and started turning down roles that he felt he was too physically old to play.
Since then, he's embraced the aging process. "I actually like getting older. I always felt like I had a big ass and a squeaky voice when I was growing up," he shared with The Guardian. So, for Hanks, getting older actually comes with some positives!
Tom Hanks is still making cinematic history in his 60s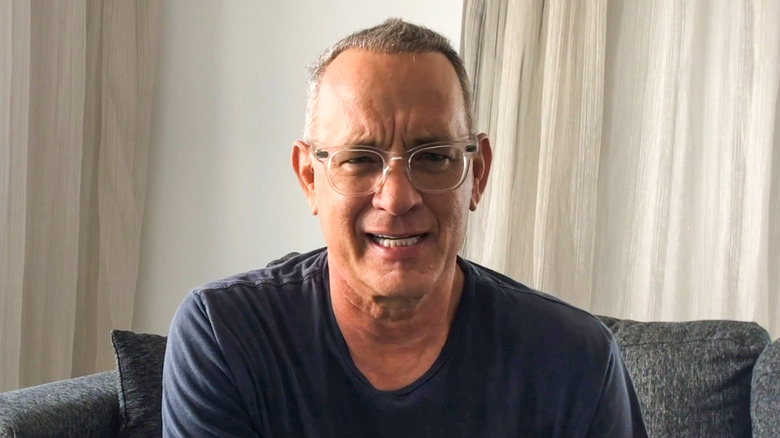 Tom Hanks turned 65 in 2021 (via USA Today) — but it doesn't look like retirement is on his horizon anytime soon. According to IMDb, Hanks is working on around six acting and producing projects, including Disney's live version of "Pinocchio," a Wes Anderson movie, a film about Elvis Presley, and a post-apocalyptic sci-fi thriller. It's clear that Hanks' acting abilities are just as versatile as ever — and his stamina and energy are holding up, too.
As Hanks explained in an interview with The Talks, he doesn't plan on slowing down until he absolutely has to. "I feel I can still handle anything, but I wouldn't be surprised that the time comes along and I'll go, 'I don't get it,' and I'll accept it," he said. As long as he can connect with the character and perform the role physically, he will. Evidently, Hanks' lifelong love of acting that began on his high school stage is still going strong.
Source: Read Full Article