Despite the fact that Prince Harry and Meghan Markle named their daughter, Lilibet Diana, after Queen Elizabeth, rumors about the Duke and Duchess of Sussex being at odds with the royal family abound. Meghan and Harry didn't hold back in their tell-all interview with Oprah Winfrey, alleging that the palace had prevented Meghan from seeking mental health treatment and shared racist comments about baby Archie's potential skin tone.
Harry and Meghan are raising their two children in California, but Harry will be back in the U.K. for the July 1 unveiling of a statue honoring Princess Diana, his and Prince William's mother. The statue unveiling will take place on what would have been Diana's 60th birthday. However, there's one member of the royal family who reportedly won't be there to welcome Harry with open arms.
A royal source spoke with The Sun on June 19 and shared that one of Harry's closest family members will be traveling when he flies into the U.K. and won't be able to see him during the trip. Keep reading to see which royal reportedly won't be meeting with Harry.
Prince Charles will be in Scotland during Prince Harry's upcoming trip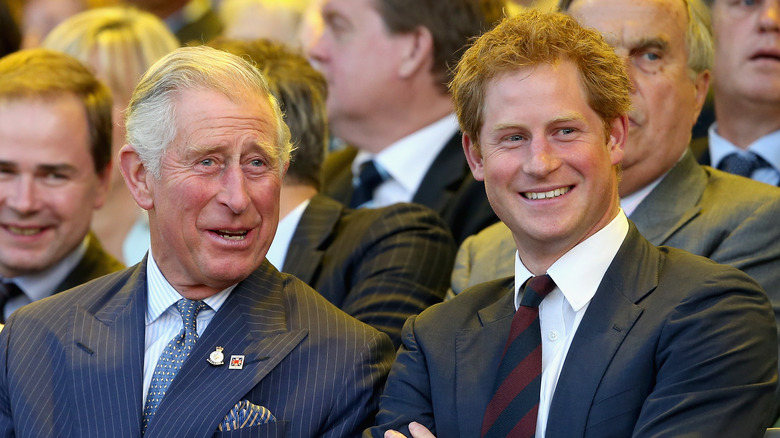 Prince Harry will join his brother, Prince William, at the unveiling of a statue to honor their late mother, Princess Diana. But absent from the ceremony will be her ex-husband, Prince Charles, who will apparently be in Scotland at the time. And according to royal sources, he won't be meeting with Prince Harry at all.
"Charles will leave the boys to it. Harry will need to quarantine for at least five days when he lands in England, most likely at Frogmore Cottage in Windsor," an unnamed royal source told The Sun on June 19. "Charles has made it quite clear he will not be around beyond that because he is going to Scotland. There is no planned meeting between the three of them."
As Page Six noted, Harry will be flying into the U.K. a few days ahead of the July 1 statue unveiling. But royal watchers hoping for a reconciliation between father and son, or at least a public appearance together, may be out of luck. (As for Meghan Markle, she won't be joining Prince Harry on the trip, having just given birth, Daily Telegraph royal correspondent Victoria Ward tweeted.)
Prince Harry criticized his upbringing in a conversation with Oprah Winfrey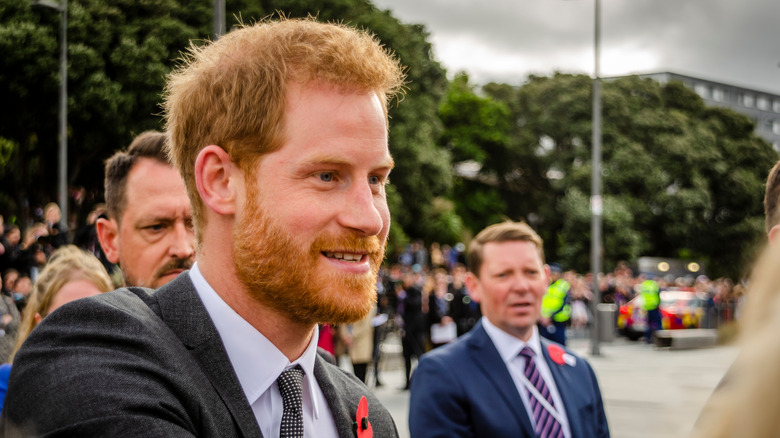 After Prince Harry and Meghan Markle's March 2021 interview with Oprah Winfrey, Harry teamed up with the talk show host again for their AppleTV+ series, "The Me You Can't See." In a conversation for the new show, Harry had some critical words to share about his father, Prince Charles.
"My father used to say to me when I was younger, he used to say to both William and I, 'Well, it was like that for me so it's going to be like that for you,'" Harry said to Oprah on the series, via the Daily Mail. "That doesn't make sense. Just because you suffered, that doesn't mean your kids have to suffer. In fact, quite the opposite. If you suffered, do everything you can to make sure that whatever negative experiences you had, you can make it right for your kids."
Prince Charles hasn't spoken out about his son's statements directly. But royal sources have claimed that Charles is "deeply hurt" by Harry's statements. And the fact that the two of them won't be meeting during Harry's upcoming trip isn't doing much to dispel the rumors of tension between the two of them.
Prince Harry says Prince Charles and Prince William are 'trapped' in the monarchy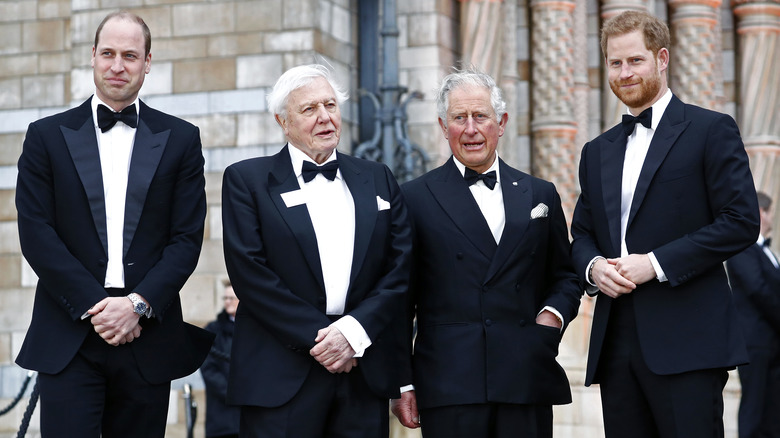 During Prince Harry and Meghan Markle's March 2021 interview with Oprah Winfrey, Harry said, "My father and my brother, they are trapped. They don't get to leave. And I have huge compassion for that."
With Charles next in line for the throne and Prince William falling after him in the line of succession, the two certainly have less leeway than Harry did when he and Meghan decided to move to California and stop being working royals. But it's not hard to see why comments like these have reportedly driven a wedge among the family members.
An unnamed friend of William and Harry's, meanwhile, told The Times in March that William doesn't feel trapped by his royal obligations. "He has a path set for him, and he's completely accepting of his role. He is very much his grandmother's grandson in that respect of duty and service."
Source: Read Full Article