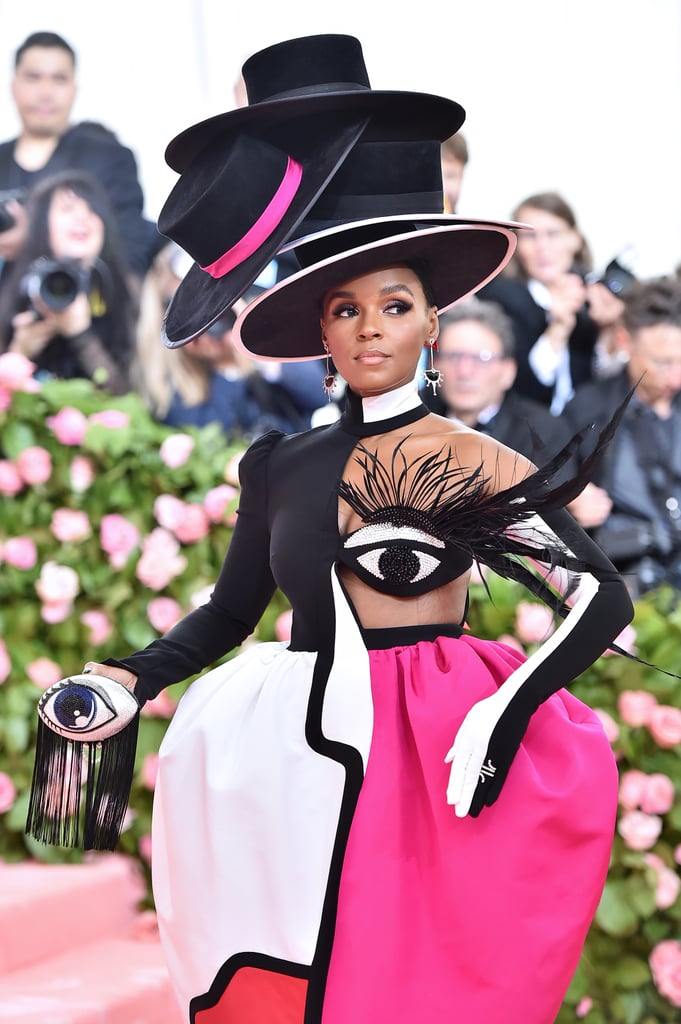 Janelle Monáe

The Met Gala calls on the biggest stars from the worlds of film, music, fashion, and more to converge in NYC and show us their most outrageous ensembles. This year, the theme was "Camp: Notes on Fashion," and while some stars appropriately went all out with the kitschy, over-the-top theme (we're lookin' at you, Katy Perry), others kept things slinkier and sexier on the red carpet.
As one of the event's cochairs, Lady Gaga got things started with not one but four fun looks, while Pose's Billy Porter arrived on the shoulders of not one but six shirtless men — only the Met Gala, right? Couples like Kim Kardashian and Kanye West and Tom Brady and Gisele Bündchen showed off sweet PDA, while Zendaya had a Cinderella moment and Jared Leto carried his own head around (yes, really).
Inside, it was just as exciting, with lots of mixing and mingling between the well-dressed guests. Kim and Jennifer Lopez compared backsides, Katie Holmes and Jamie Foxx shook hands with Cardi B, and Tiffany Haddish may have been snacking on the chicken she brought in her purse — it's unclear. Keep reading for over 150 of the most glamorous, fun-filled photos from this year's Met Gala.
Source: Read Full Article