The music world is still mourning the sudden death of record executive, Andre Harrell. Harrell was known as the founder of one of the most successful labels of R&B and hip hop acts of the late 80s and 90s. He's also credited with helping to birth the sound of grimier R&B, making hip hop fashion a contender, and popularizing the New Jack Swing sound. Harrell also was the executive producer of the FOX drama, New York Undercover. Fans will see Harrell's impact in an upcoming BET mini-series.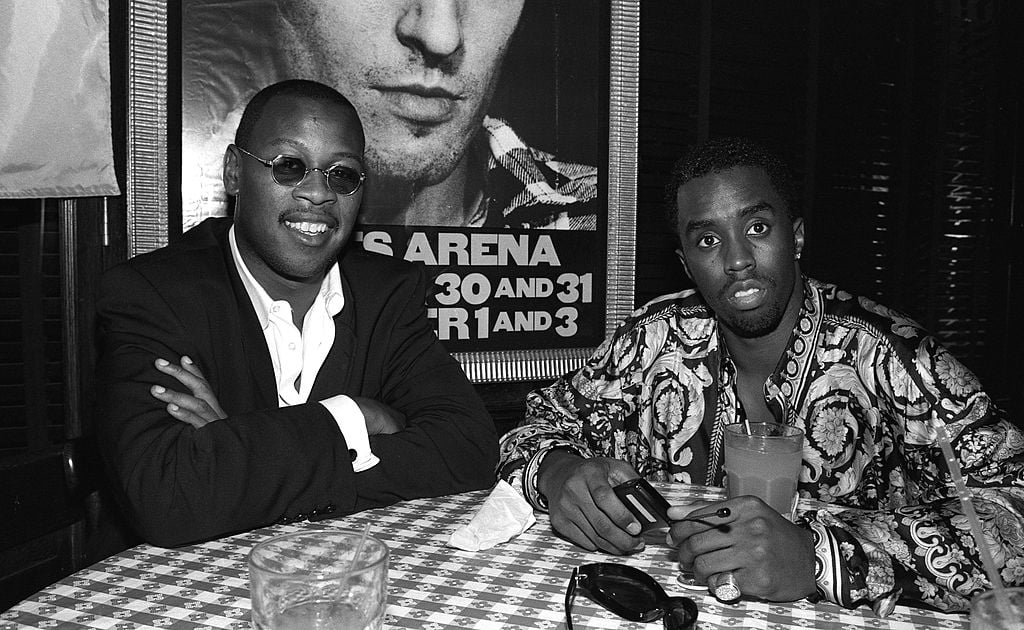 Andre Harrell mini-series to focus on Uptown Records
BET announced in December 2019 that a three-part mini-series about Harrell birthing Uptown Records was greenlit.
Harrell was to serve as an executive producer on the project, as well as Jesse Collins. Collins' credits include the successful BET mini-series The New Edition Story and The Bobby Brown Story, both of which drew millions of viewers and broke numbers across social media engagement.
Harrell founded Uptown in 1986 after leaving Def Jam Records where he worked alongside its founder, Russell Simmons. Uptown was a joint venture deal with MCA. Harrell's vision revolved around finding urban talent with crossover appeal, yet somehow discovering a way to put R&B into the forefront. He did just that. 
The label was crucial of launching or playing a pivotal role in the careers of some of the greatest R&B and hip hop acts of the 90s, including Diddy, Mary J. Blige, Heavy D & The Boyz, Jodeci, Al B. Sure, Christopher Williams, Teddy Riley, and The Notorious B.I.G.
Each episode promised to take viewers from the label's inception to the current day and include the music that defined the era. 
The mini-series will proceed despite Andre Harrell's unexpected death
Harrell's death was announced during DJ D-Nice's 'Club Quarantine' on May 7. During Nice's Instagram live set, he broke the devastating news to his hundreds of thousands of listeners.
Harrell's ex-wife, Wendle Credle, later revealed that Harrell had been battling heart problems. It was rumored that Harrell suffered a heart attack at his home in West Hollywood during the late evening of May 7 and did not recover.
Despite the tragic news, the mini-series is set to go forward. BET announced their decision to move forward in an official statement, with the network's president Scott Mills saying,
We are mourning the loss of a cultural icon, Andre Harrell, a chief architect of the modern hip-hop and R&B sound. Andre was tremendously excited about sharing the origin story of Uptown Records, and its pivotal role in the urban music landscape. With his tragic passing, BET is committed to ensuring that the Uptown limited series event tells both the Uptown story and Andre's story — that of the incredible music innovator, man and friend to so many.
Due to COVID-19, production was halted on the series. As of now, there have been no casting decisions. A production start date and premiere date for the series is currently unknown. The series was originally set to premiere in late 2020. It is possible that everything will be pushed back to 2021. 
The series now has a more personal take, as the network and its creators plan to honor Harrell's amazing work and legacy. 
Source: Read Full Article