"Real Housewives Of Orange County" OG Vicki Gunvalson has been largely out of the spotlight since leaving the Bravo show, but her profile is about to get bigger now that her soon to be husband, Steve Lodge is running against California governor Gavin Newsom in the upcoming runoff election. He said in a statement, via the California Globe, "California is completely broken, it is unrecognizable. Californians are suffering, our hopes and dreams have been dashed by career politicians like Gavin Newsom who have become the problem and not the solution. Together let us get government out of our lives, off our backs, and out of our wallets." 
His campaign spokesperson Randy Economy said in a statement, via the same outlet,  "We cannot and will not sit on the side lines in this movement to recall and remove Newsom as Governor of California. I have known Steve Chavez Lodge for more than 45 years, and the current field of announced candidates all lack the skills needed to fix our beloved California." 
So aside from being partnered up to a Bravo-leb, who is Lodge really? And does he stand a chance at challenging Newsom? Read on to find out. 
Steve Lodge has run for office before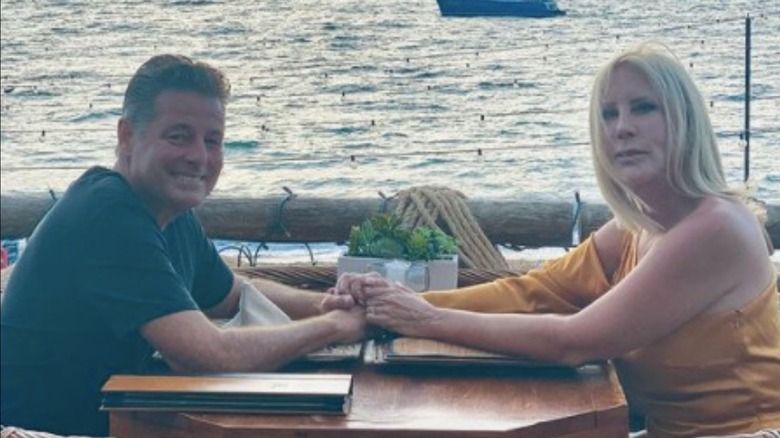 Steve Chavez Lodge is a retired homicide detective with over 40 years in service with the Santa Ana Police Department, per the California Globe. The outlet reports that he also served in the United States Army, Arctic Paratroope and has also served as a police commissioner, city budget commissioner, and waste management commissioner. He also runs his own consulting company. The OC Weekly reports that he ran several failed campaigns for city council in Anaheim, California as well in 2016, though didn't manage to get any endorsements or win. 
Via Reality Blurb, Lodge faced multiple police brutality suits while on the force, though all charges were ultimately dropped. He was also accused of assault and battery twice, with those cases also dismissed. His ex-wife also filed a restraining order after he allegedly assaulted a man she was seeing while married to him, via Radar Online.
Despite it all, Vicki Gunvalson is happy with her beau. ""[We] live together and live a very private romantic life," she told Us Weekly in 2020. She will surely be supporting her fiancé on the campaign trail and who knows? Maybe this time his political ambitions will finally be realized. 
Source: Read Full Article