Kate Middleton and Meghan Markle were seen driving behind the Queen's coffin today (Prince William and Prince Harry walked) while it processed through London to the Palace of Westminster, where it will lie in state until the late monarch's funeral at Westminster Abbey on Monday. And both of them were notably wearing pearls—for a very specific reason.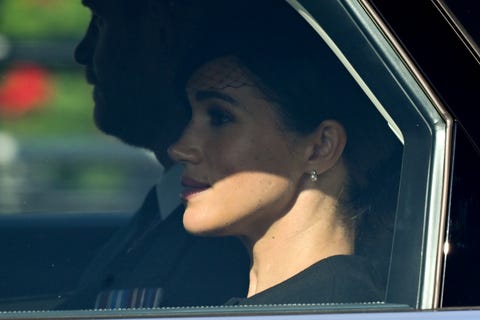 Pearls are a traditional mourning jewelry for the royals, and date back to Queen Victoria who wore them after the death of her husband Prince Albert. Per The Telegraph, pearls were "seen to represent tears" and the tradition has continued through the years. The Queen in particular typically wore strands of pearls and pearl earrings to funerals, and she—along with Kate Middleton and Zara Tindall—wore pearls for Prince Phillip's funeral last year. On that occasion, Kate wore pearls from the Queen's personal collection.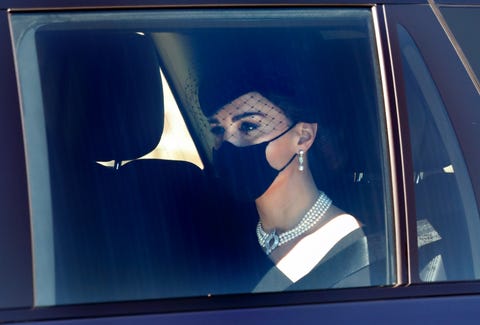 Kate and Meghan's choice to wear pearls, though, goes beyond it being a tradition. It's a special shoutout to the Queen herself, who loved wearing them on the day to day.
"Pearls are traditional for Queens going back one thousand years—there has never been a Queen who didn't wear pearls," The Queen's Jewels author Leslie Field told People. "They were rare, beautiful and lustrous and the more you wear them, the more lustrous they become." Leslie added, "she wants to wear pearls every day as her mother and grandmother did before her. She wouldn't wear a diamond necklace to go to a charity lunch—it is simply traditional that a lady would wear pearls during the day."
Source: Read Full Article