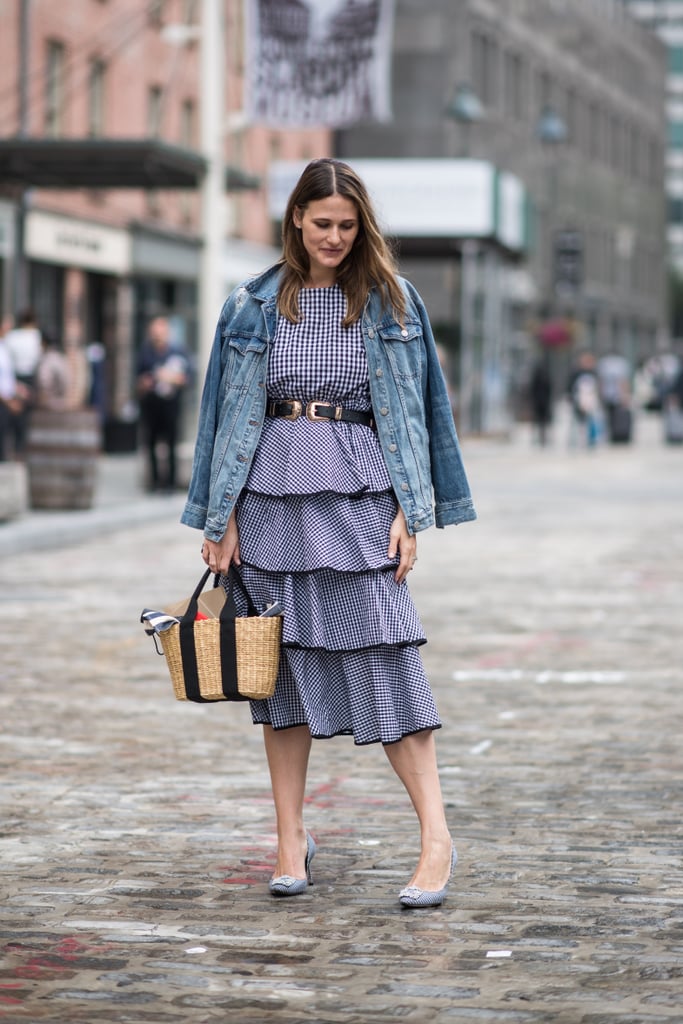 27 Breezy Work Outfits That'll Inspire You All Summer Long

Finding the ideal outfit to wear to work in the Summer can sometimes feel like you're trying to solve a quantum physics problem. Just how exactly are you supposed to find something cute to wear when it's 100 degrees outside but 50 degrees inside your office because of the AC? Since I'm personally over wearing my mom jeans and silk tops, I decided to do a little digging, because, like most, I'm in major need of a dose of outfit inspiration.
While turning my attention to the street style pros, I noticed that you can totally make the most of what you have simply by taking a second to figure out how you're going to style them. That t-shirt you can't stop wearing? Why not tie the front into a knot and wear it with a ruffled skirt? That silk slip dress you think is a bit too scandalous for work? Grab a white tee and layer it on underneath for a '90s look. Instead of spending your time standing in front of your closet looking like the thinking emoji, take a look at these 27 work outfit ideas that'll get you through Summer in style.
Source: Read Full Article