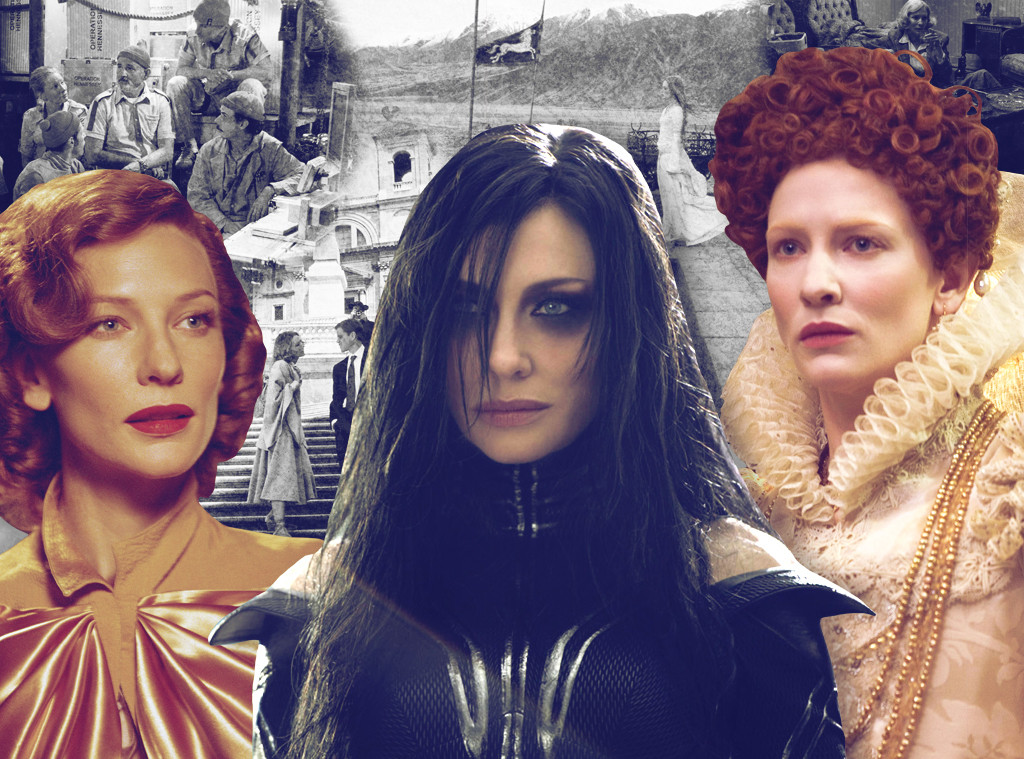 E! Illustration
Today is Cate Blanchett's birthday so we've renamed it Cate Blanchett Day! It has a nice ring to it, don't you think?
The Oscar-winning actress is basically Australian royalty, winning two Academy Awards and having more than 70 roles to her credit and today is her day, so obviously we are celebrating her.
In fact, Blanchett is turning 50 years old, so it's an even bigger deal that the Ocean's Eight star be thought of and honored and we're just the people to do it. While we can't actually make May 14th Cate Blanchett Day, we can highlight the actress' amazing career on our site, which is exactly what we plan to do.
Beginning in 1994, the Elizabeth star has been lighting up the world as an actress, starting with work on Australian mini-series and then moving to the big screen all over the world.
Now, she is a household name and an icon…which she totally worked her butt off to become and we salute her.
Whether it's her work in The Lord of the Rings trilogy or her ability to embody Queen Elizabeth I in two different period films, Blanchett knows how to take a character and make it her own.
She's wowed us over the years in films like The Curious Case of Benjamin Button and Blue Jasmine and sparked joy in fans of all ages thanks to her work in The Hobbit trilogy and most-recently The House With a Clock Inside Its Walls.
Off screen, the blonde beauty dazzles on red carpets and while doing interviews and on screen, she somehow takes us to another world that is believable, even if the story itself is a fantasy.
In honor of Blanchett's big 5-0 today, we've rounded up her best roles of all time below. There are a lot, but we want to know which of them is your all-time favorite, so get ready to vote.
Happy birthday, Cate, 50 never looked so good!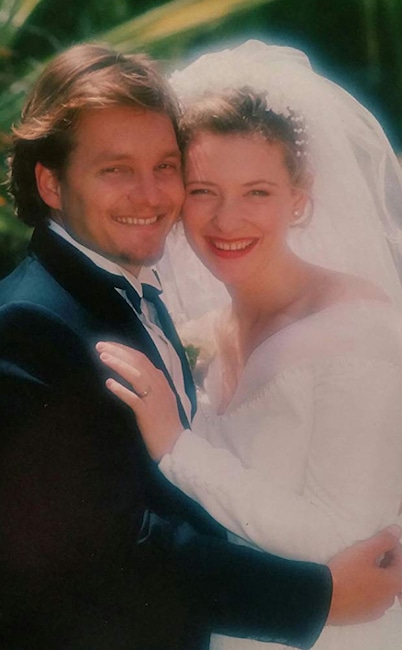 ABC
Heartland
Cate Blanchett made her television debut in the Australian mini-series Heartland in 1994. On the series, the actress played Elizabeth Ashton, a writer who moves to a small coastal community in Australia. Her character is perceived as suspicious and ignorant as she is unaware of the community's racial tensions between the Aborigines and the Aussies.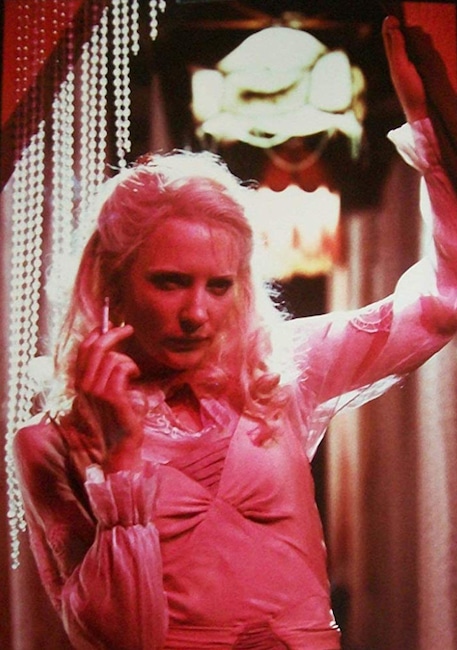 ABC
Bordertown
In 1995, Blanchett was the lead on another Australian mini-series called Bordertown. This show followed the life of Bianca, who was a girl living a tough life.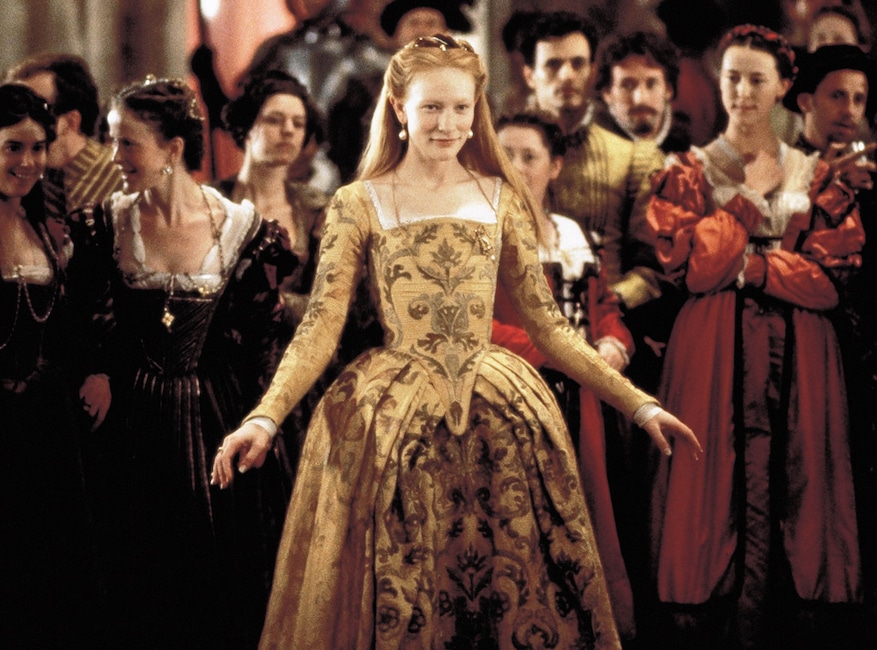 Gramercy Pictures
Elizabeth
With 1999's Elizabeth, Blanchett made a name for herself as a big screen actress and earned her first Oscar nomination. In the film, she plays Queen Elizabeth I as she ascends the throne, begins her reign and tries to rule despite her counsel's focus on marrying her off and her issues with the Catholic church due to her romance with Lord Robert Dudley.
Article continues below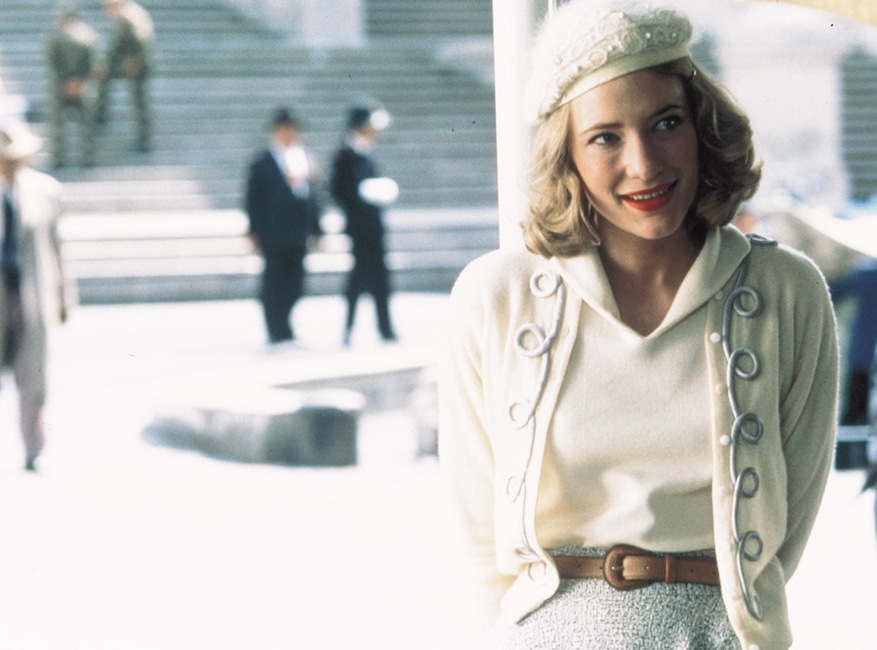 Miramax
The Talented Mr. Ripley
During the late 1950s, Tom Ripley (Matt Damon) is sent to Italy to get Dickie Greenleaf (Jude Law). Things don't go to plan and Tom decides to take extreme measures, start taking on Dickie's life and scaring just about everyone in the process. In the film, Blanchett plays Meredith Logue, a love interest of Tom's.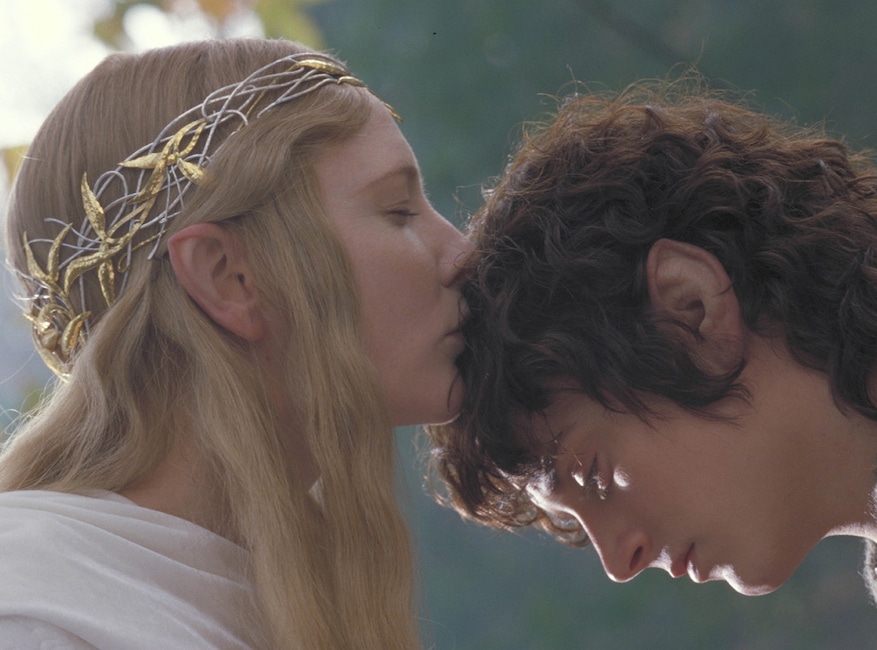 New Line Cinema
The Lord of the Rings: The Fellowship of the Ring
Beginning in 2001, the Aussie native took on the role of royal elf Galadriel in The Lord of the Rings trilogy. In the first film, Galadriel narrates the prologue and later meets Frodo (Elijah Wood) and his eight friends on their journey to destroy the One Ring and save Middle-Earth. She gives them guidance and gifts to help them along the way. In The Lord of the Rings: The Two Towers she appears again to telepathically warn Elrond (Hugo Weaving) that the One Ring is tempting Faramir (David Wenham).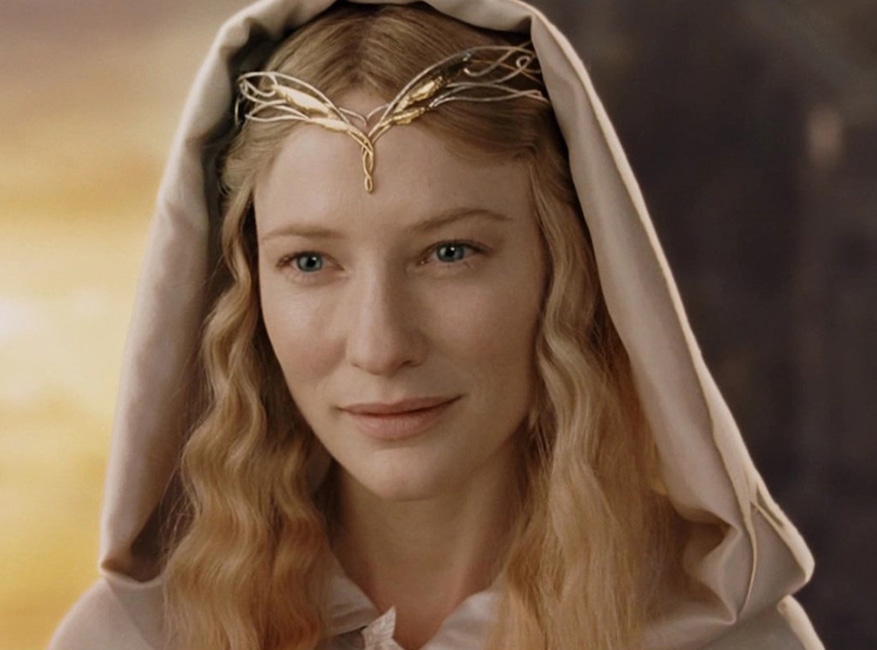 New Line Cinema
The Lord of the Rings: The Return of the King
In the third film of the franchise, Galadriel (Blanchett) comes to Frodo (Wood) in a vision and urges him to continue his quest as they approach Mount Doom.
Article continues below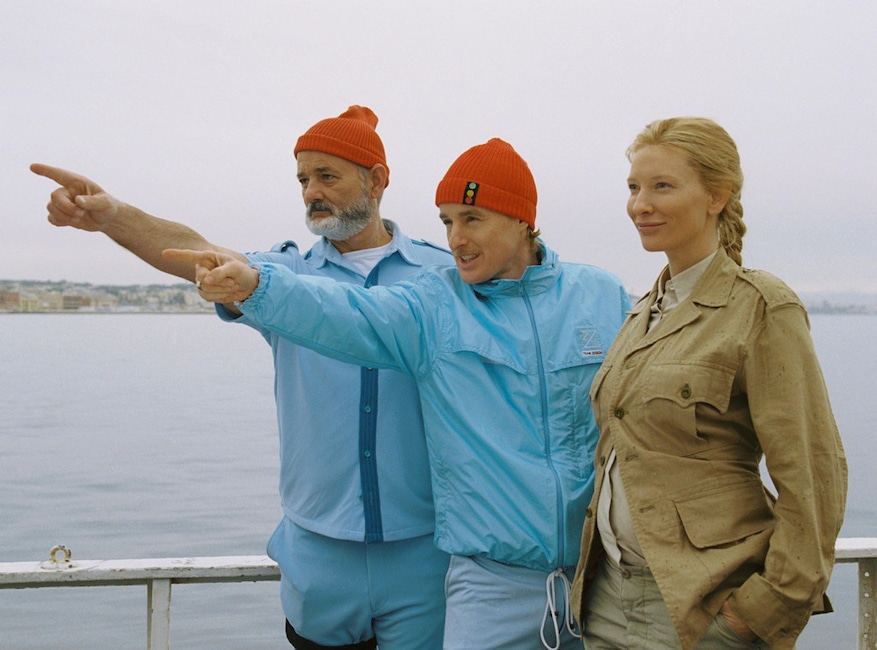 Touchstone Pictures
The Life Aquatic With Steve Zissou
In 2004, the Australian actress took on the role of Jane Winslett-Richardson, the estranged wife of oceanographer Steve Zissou (Bill Murray) and journalist, as Zissou's crew, and a man that could be his son, hunts down a mythical shark that killed his partner.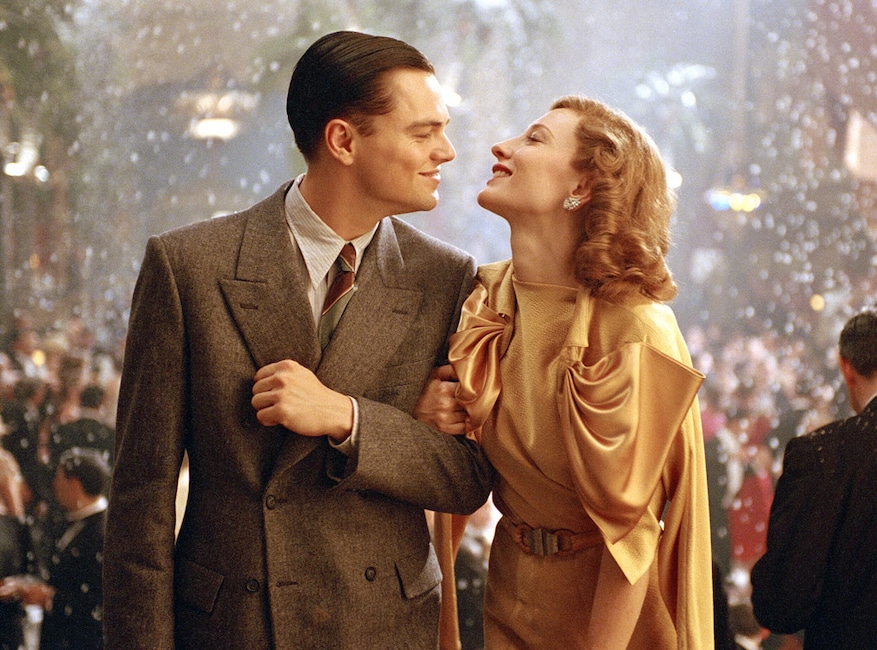 Forward Pass
The Aviator
The biopic of legendary director and aviator Howard Hughes (Leonardo DiCaprio) depicts his career from the 1920s to the mid 1940s, including his relationship with Katharine Hepburn (Blanchett) and many other women, his germophobic side and his love of the sky.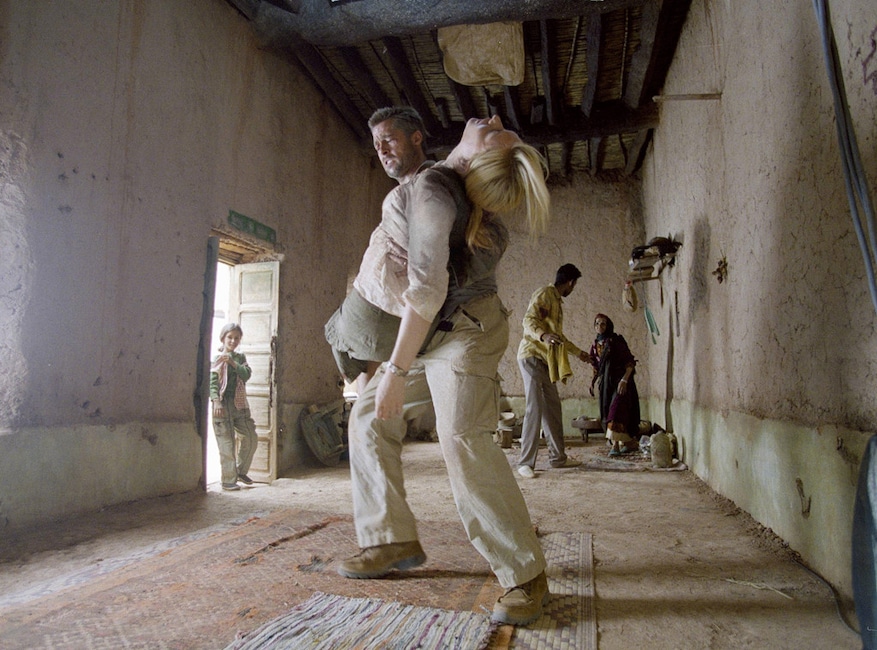 Paramount Vantage
Babel
When tragedy strikes while on vacation in the Moroccan desert, Richard (Brad Pitt) and Susan's (Blanchett) lives are forever changed. The film reveals not only what happens to them in the aftermath, but what happens to four different families whose lives interconnect.
Article continues below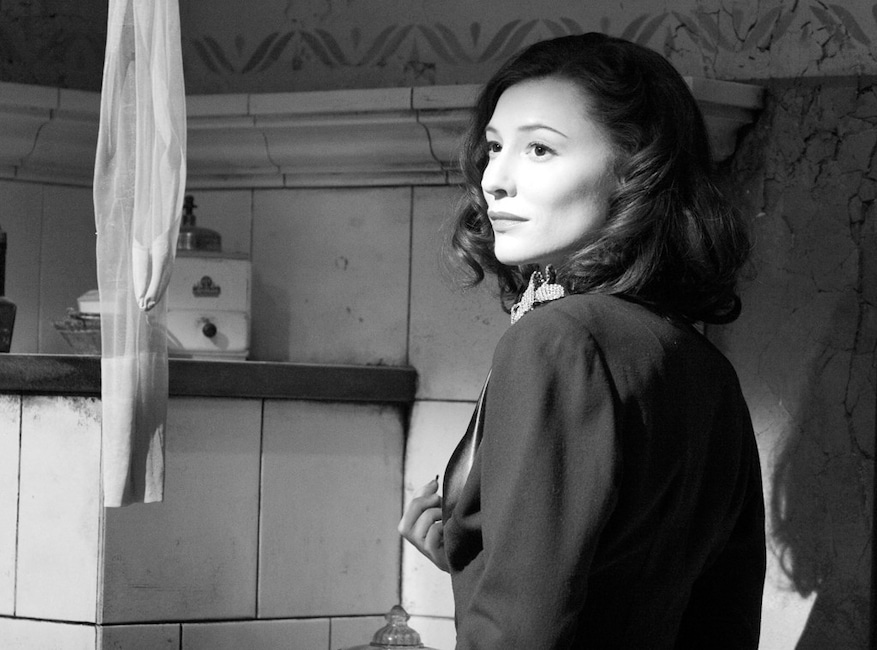 Warner Bros. Pictures
The Good German
In Berlin 1945, journalist Jake Geismer (George Clooney) arrives to cover the Potsdam conference and is given a captain's uniform to make him blend in. When in town he searches for his old flame Lena (Blanchett) and soon finds himself drawn into a murder investigation that includes Lena and his driver for the trip.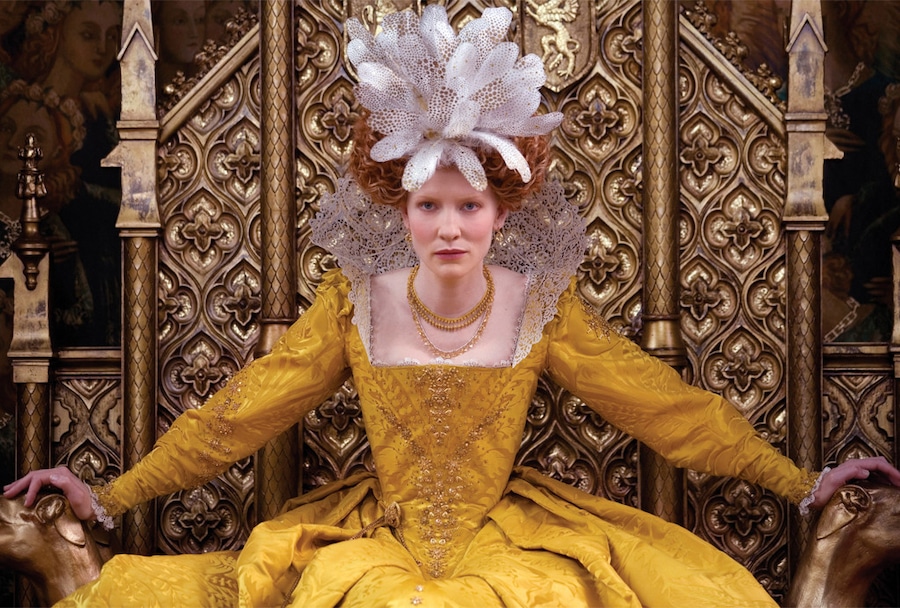 Gramercy Pictures
Elizabeth: The Golden Age
In 2007, Blanchett reprised her role as Queen Elizabeth I, this time it's 1588 and she's a mature queen who faces the Spanish Armada as they plan to strike on England's soil, assassinate her and put her cousin Mary Stuart on the throne.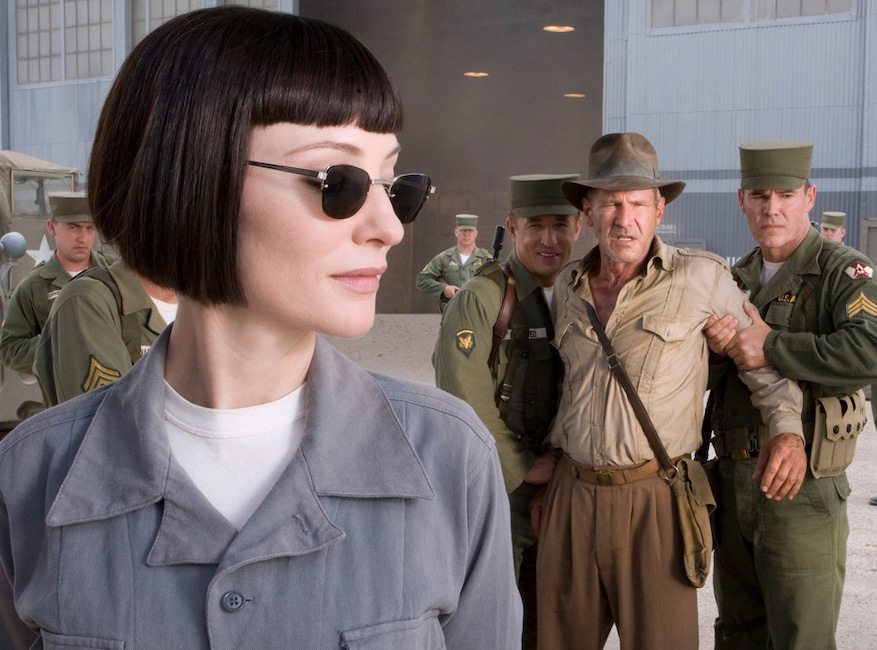 Paramount Pictures
Indiana Jones and the Kingdom of the Crystal Skull
In 1957, archaeologist and professor Henry "Indiana" Jones (Harrison Ford) is called back into action to find a legendary skull made of quartz. On his mission, he is followed and attacked by the Soviets, led by Irina Spalko (Blanchett), who want the skull in order to rule the West.
Article continues below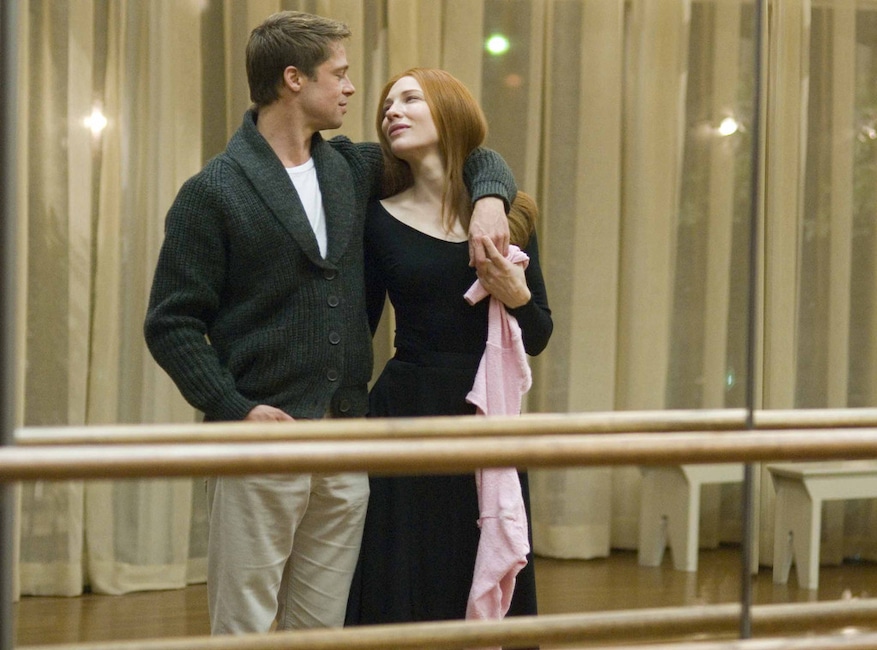 Paramount Pictures
The Curious Case of Benjamin Button
The Curious Case of Benjamin Button tells the story of a man who ages backwards. After meeting him as an old man, Daisy (Blanchett) continues to grow up as Benjamin (Pitt) gets younger, their lives continually crossing until they finally reconnect in their forties…in the middle, where they are now the same age.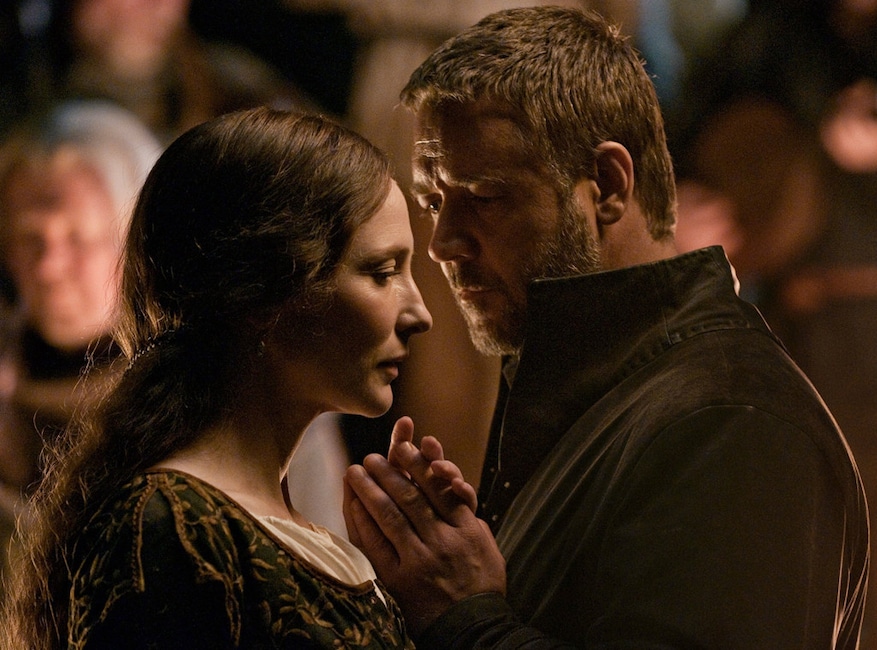 Universal Pictures
Robin Hood
The 2010 film tells the tale of how the legend of Robin Longstride or Robin Hood (Russell Crowe) came to be. It shows how the outlaw and his loyal followers rose up against the crown to alter the balance of world power in 12th century England. One of Robin's followers and fellow warriors was Marion (Blanchett), who also was his lady love.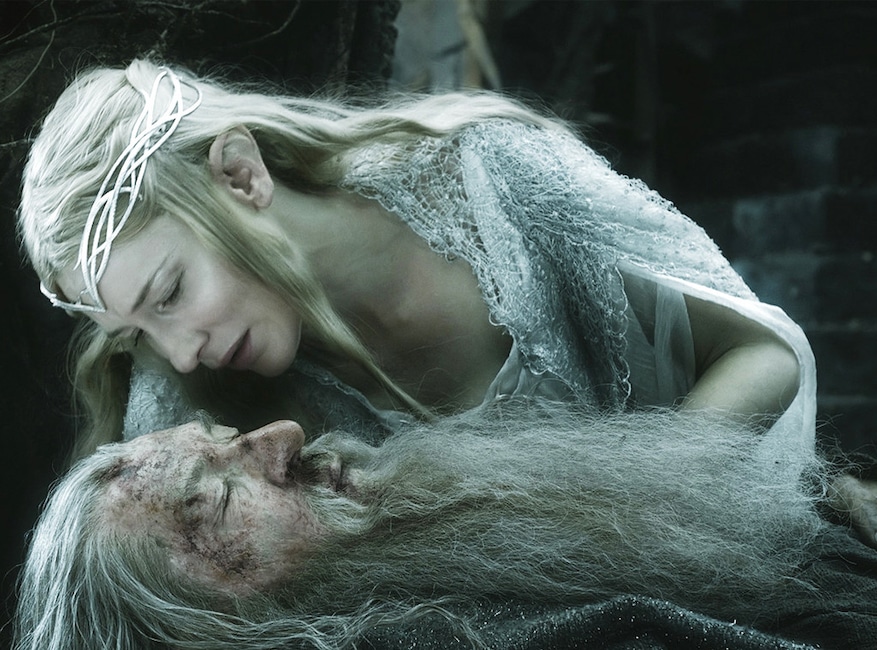 Caro Premier Film Company's press service/TASS
The Hobbit Films
Although Blanchett's character Galadriel was not in The Hobbit book, she is in all three films. Beginning in The Hobbit: An Unexpected Journey, the elf aids Bilbo Baggins (Martin Freeman) and Gandalf (Ian McKellen) in the quest to reclaim the Hobbit's mountain home. In the sequel, The Hobbit: The Desolation of Smaug, she again helps the group, this time telepathically encouraging Gandalf to investigate the tombs of the Nine in the High Fells. In the final film, The Hobbit: The Battle of the Five Armies, Galadriel shows off her badass side when she rescues Gandalf from Dol Guldur and joins the war against an array of enemies in order to help Biblo and his friends keep the Lonely Mountain from being dominated by darkness.
Article continues below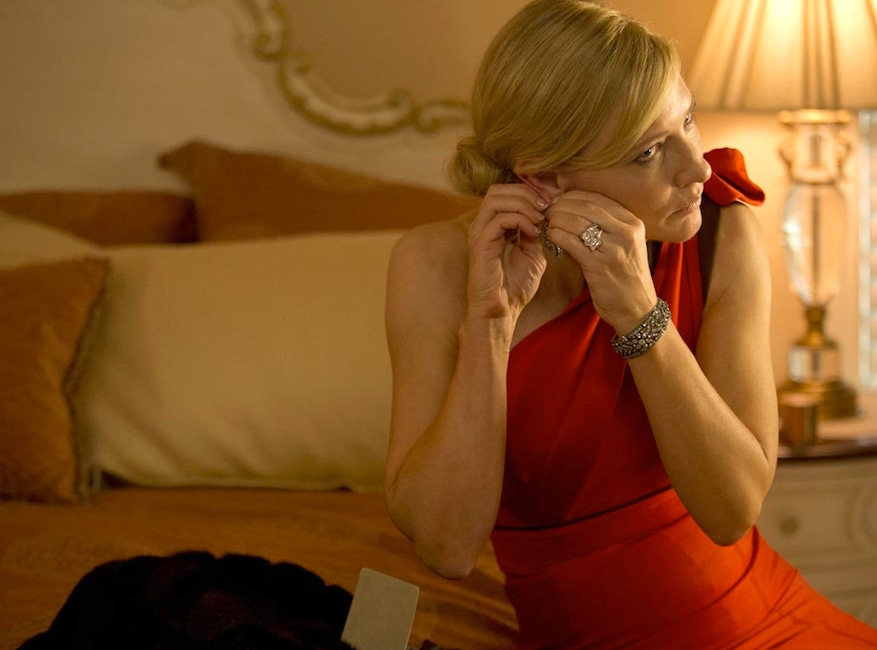 Sony Picture Classics
Blue Jasmine
The blonde actress won an Oscar for her role as Jasmine French, a New York socialite who returns to San Francisco to see her estranged sister after her life is no longer the way she wants it. Despite being in a new place, Jasmine's memories of privileged past and her inability to live in the present mess up everyone's lives around her, including her own.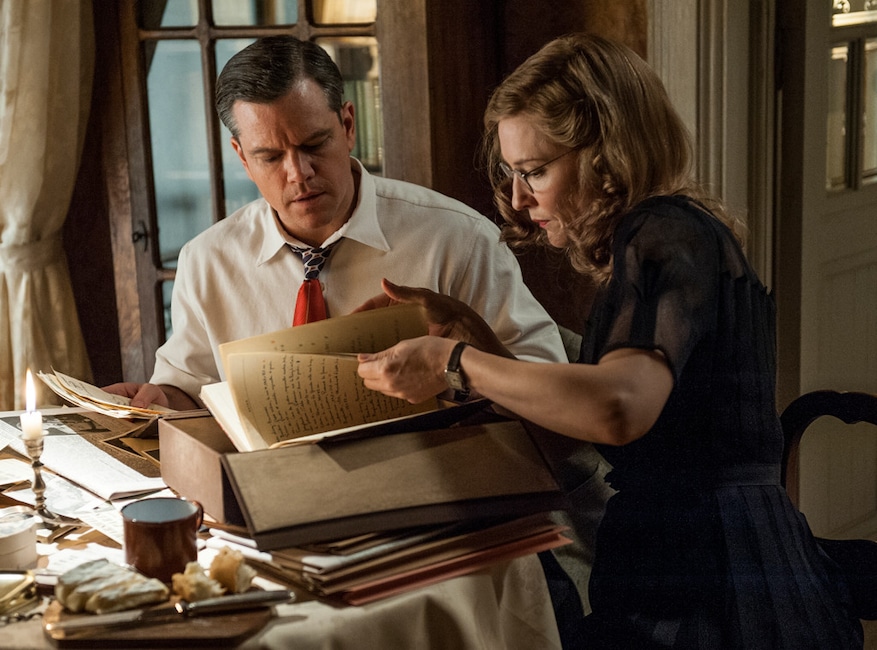 Columbia Pictures/Twentieth Century Fox
The Monuments Men
Based on a true story, The Monuments Men, follows a group of art curators, historians and museum directors who during World War II are tasked to go into Germany and rescue pieces of art that the Nazis stole and plan to destroy…without dying. In the film, Blanchett reunites with Clooney, Damon and Murray as a European art curator, to help them succeed.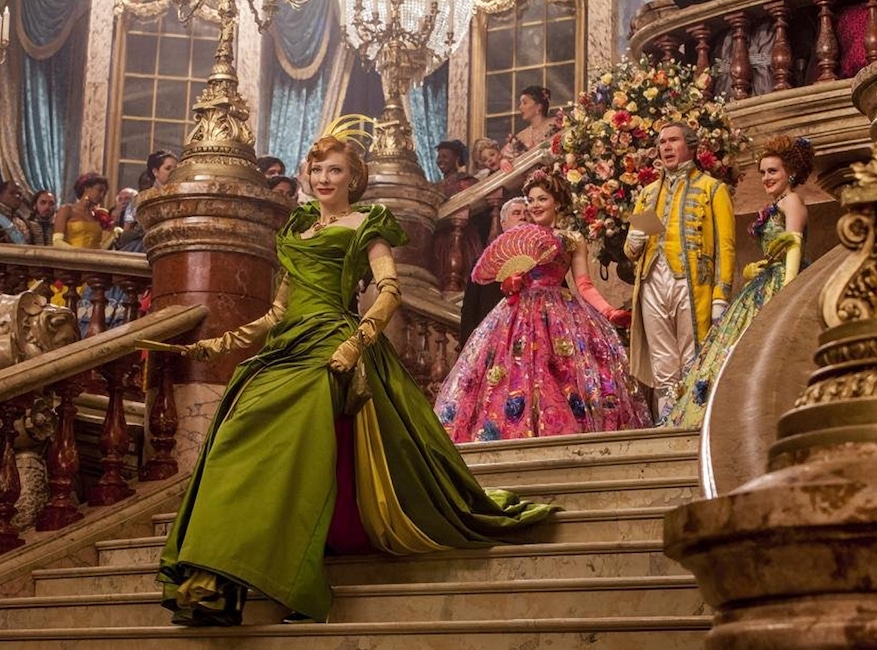 Walt Disney Pictures
Cinderella
In 2015, Disney released its live-action version of the classic Cinderella, which shows Ella AKA Cinderella's (Lily James) life following the death of her father. She must put up with her two evil stepsisters and cruel stepmother (Blanchett) all while holding out hope of finding her own Prince Charming.
Article continues below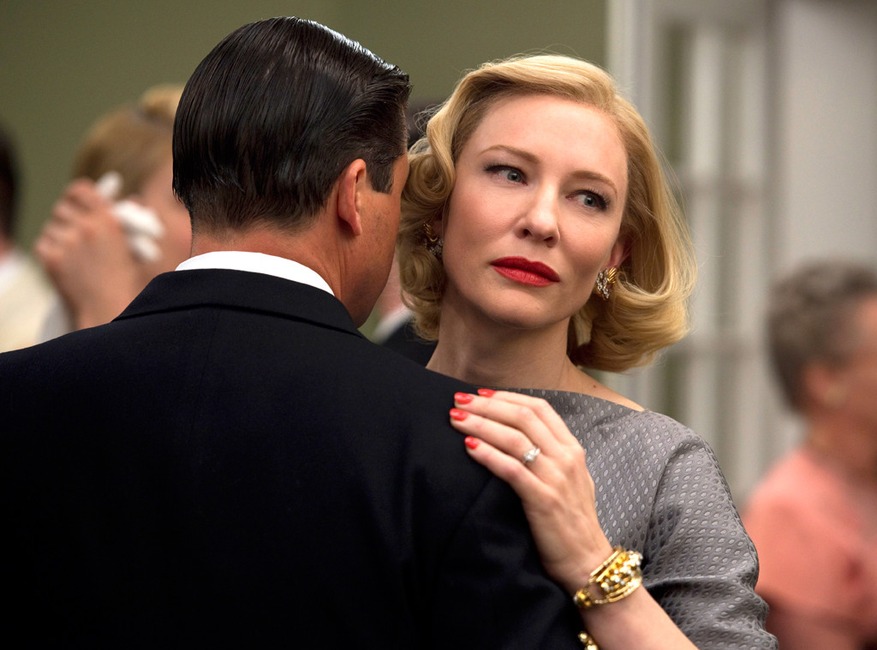 The Weinstein Company
Carol
In another Oscar-nominated role, Blanchett plays a complicated and fierce female character once again. The film, which is an adaptation of Patricia Highsmith's novel The Price of Salt, shows what happens when Therese (Rooney Mara), a woman in her 20s working in a Manhattan department store, and Carol (Blanchett), a married mother in a loveless marriage, fall in love during the 1950s.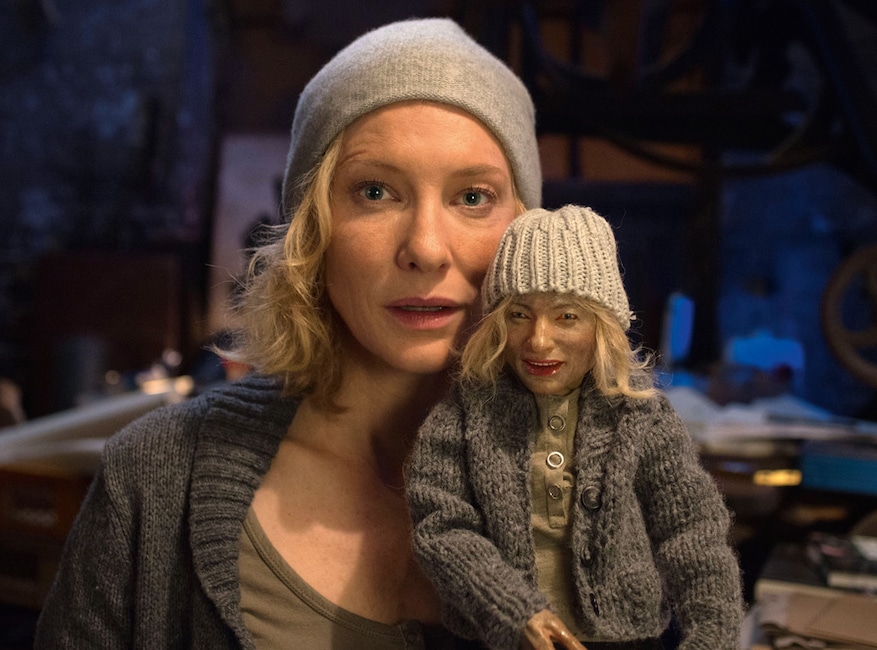 Bayerischer Rundfunk/Kobal/REX/Shutterstock
Manifesto
If you've ever wanted to see Blanchett as numerous people in one film, then you need to watch Manifesto. The movie shows the actress as different personas, among them a school teacher, a factory worker and more, reading different manifestos and embodying them at the same time.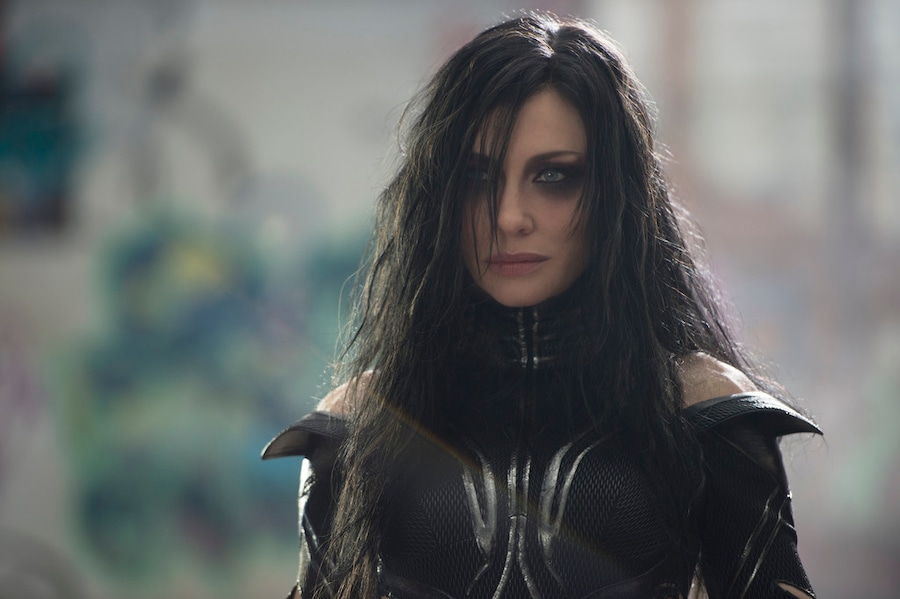 Jasin Boland/Marvel Studios
Thor: Ragnarok
After Thor (Chris Hemsworth) is imprisoned on planet Sakaar, he must try and return to Asgard to stop Ragnarok AKA the destruction of his world, as the ruthless villain Hela (Blanchett) vows to end it for good.
Article continues below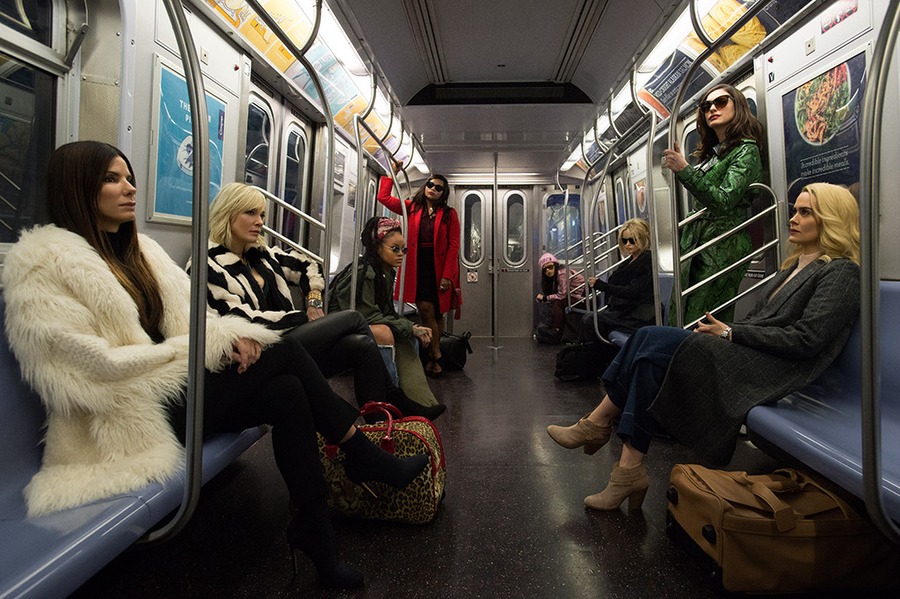 Barry Wetcher/Warner Bros. Pictures
Ocean's Eight
In 2018, Blanchett joined forces with Sandra Bullock and a slew of other fierce women to pull off the ultimate heist…robbing the Met Gala in Ocean's Eight.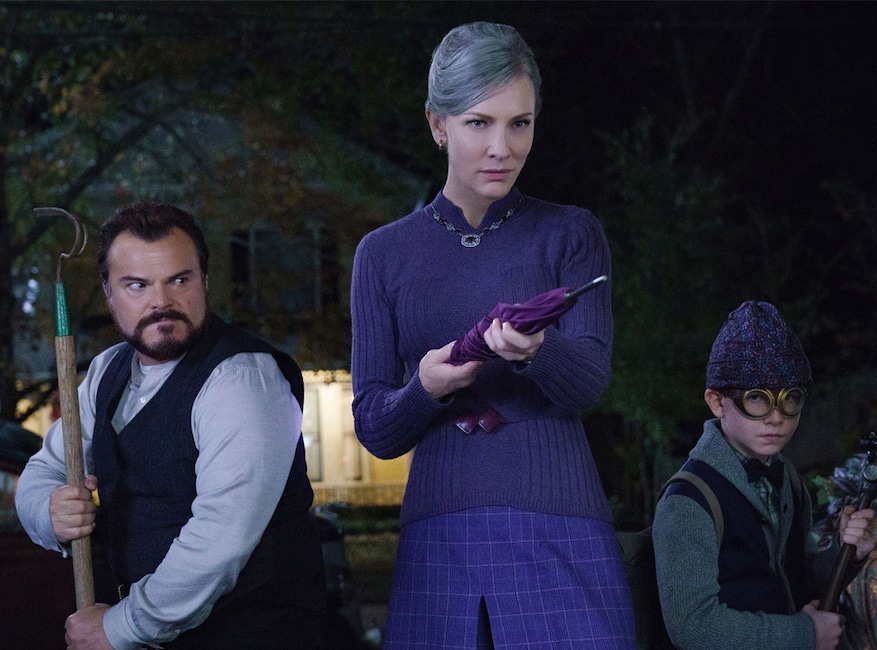 Universal Pictures
The House With a Clock in Its Walls
When Lewis (Owen Vaccaro) loses his parents he is sent to live with his uncle Jonathan (Jack Black), who he soon discovers is actually a warlock with a magic neighbor named Florence (Blanchett). As Lewis learns his uncle's magical ways he also must team up with his magical guardians to help find a hidden clock inside their house's walls, which is currently counting down to the world's end!
Source: Read Full Article