Prices start at just $5,999 for a family of four — and that's just the standard cabin.
Disney's Galactic Starcruiser is ready to take on passengers — but the prices won't fill you with a new hope.
The first teaser for Disney World's brand new two-night fully immersive Star Wars experience revealed itself on Wednesday morning, and it looks impressive… most impressive.
Guests are invited to stay aboard the Halcyon starcruiser, where they will get to undergo lightsaber training, compete in droid racing, learn Sabaac and even play in a tournament, all while interacting with Star Wars characters in a choose-your-own-adventure style storyline that will unfold over the two days.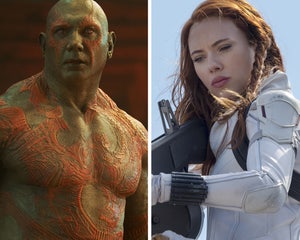 Dave Bautista Reacts to Scarlett Johansson's Black Widow Lawsuit
While the sample itinerary is enough to make a rancor's mouth water, the price tag certainly isn't.
Starting price for a family of four is $5,999 — and that's just for a "standard cabin". On a weeknight.
No prices yet for the fancier "Galaxy Class" or "Grand Captain" suites, although the standard does boast some out-of-this-world exclusive amenities, such as "mini refrigerator, hair dryer, in-cabin safe, phone with voicemail messaging, and interactive TV".
While the excitable family readying to save the galaxy in the trailer are decked out in some pretty fancy Jedi robes, the website FAQ encourages people to dress up — suggesting outfits and costumes will not be included.
Luckily, "If your wardrobe is currently limited to a single planet, Star Wars galaxy apparel is available in-advance from shopDisney or on the ship."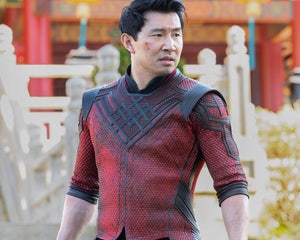 Marvel Drops New Shang-Chi Featurette and Poster, Kevin Feige Confirms Film's Connection to Iron Man
And while food and beverages are included — alcohol is not.
Needless to say, fans on Twitter were both excited and dismayed at the same time.
On the plus side, it is 41 times cheaper than a seat on Virgin's Galactic… although that's an actual real flight, to actual real space.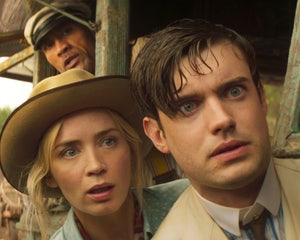 The Rock, Jack Whitehall Call Jungle Cruise Coming Out Scene One 'We Really Wanted to Get Right'
Source: Read Full Article