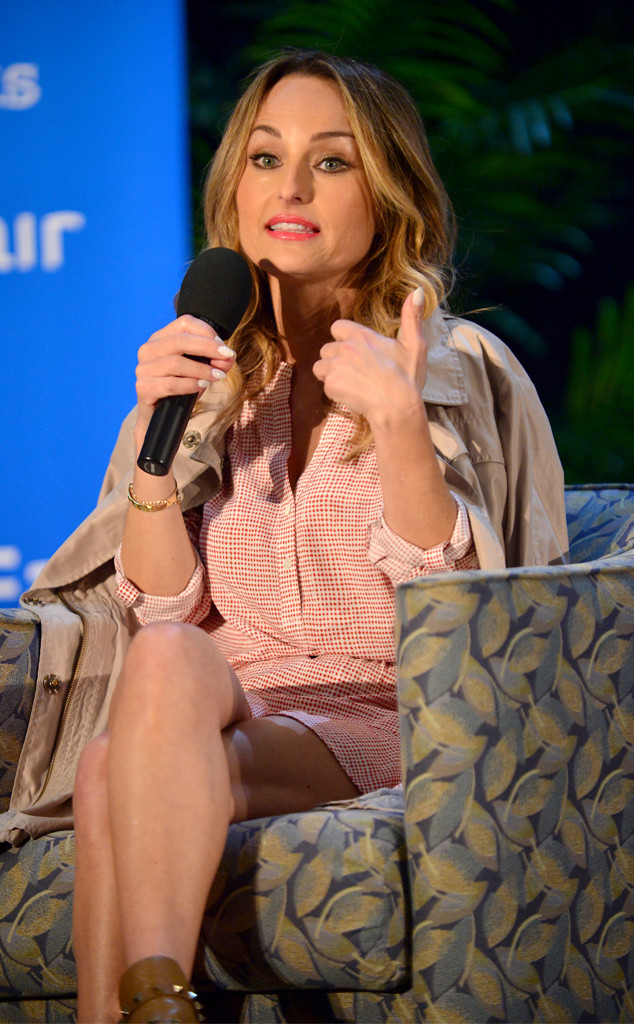 Johnny Louis/WireImage
Giada De Laurentiis is taking steps to protect herself from an alleged stalker.
According to court documents obtained by E! News, the Food Network star filed for a temporary restraining order against a man who she claims to be harassing her.
Giada claims in court documents that she had to secure the services of a private investigator in May 2018 after receiving several postings from her website.
In one message, the alleged stalker who goes by "AA" wrote, "I want to say that I am one of your biggest fans. Not only are you the most attractive woman I've ever seen but also the classiest."
Most recently, Giada received an e-mail from "AA" on February 22, 2019 where he allegedly wrote, "It would mean a lot to me to see her again and I think she feels the same way. So if you want to make G happy—let us see each other and talk…"
According to court documents, the individual also showed up at a book signing in Los Angeles where he "confronted me, was 'shaking and sweating' and asked me why I did not cash his check. I was confused and had no idea what AA was talking about."
"Given the fact respondent continued to send messages through my website, claims to be the father of my child, showed up to confront me while working in a public place demanding to speak with me alone, it became apparent that he was stalking me," Giada shared in court documents. "His statements placed me in fear for myself and my family and caused me to suffer substantial emotional distress."
E! News has reached out to Giada's team and attorney for any additional comment.
According to court documents, the temporary restraining order case was dismissed after no parties attended a hearing.
Ultimately, the New York Times best-selling author is trying to go about her life as safely as possible.
Over the weekend, Giada attended the 2019 Daytime Emmy Awards with her daughter. She was nominated for Outstanding Culinary Program thanks to her show Giada Entertains.
The Blast was first to report the news.
Source: Read Full Article