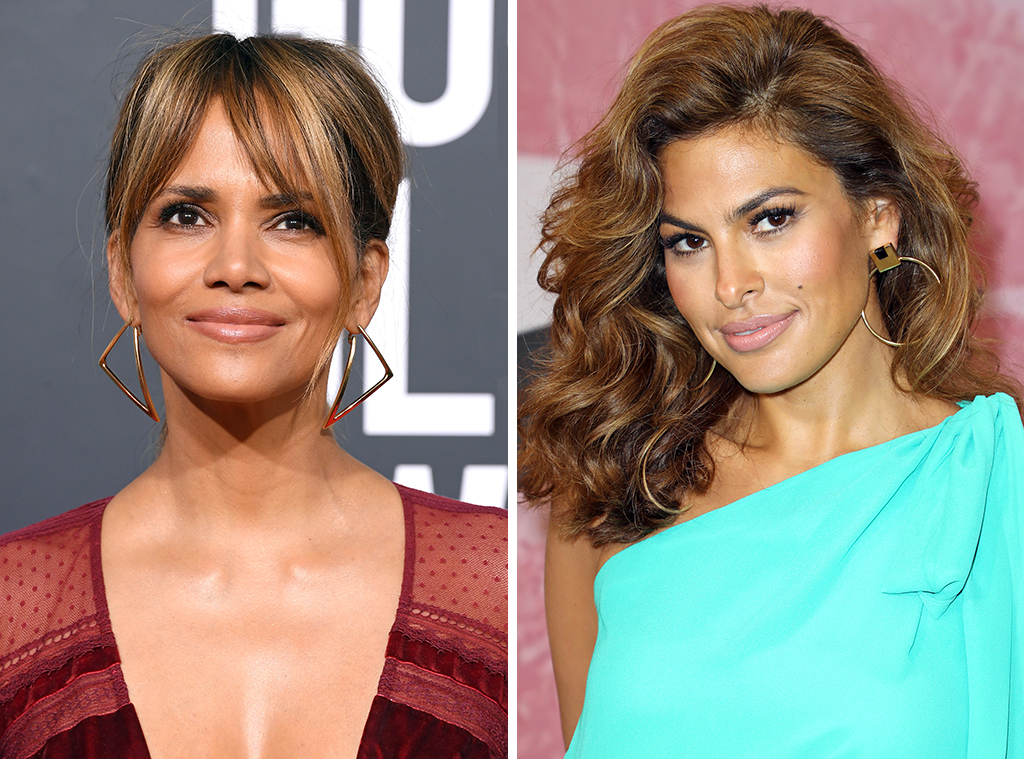 Getty Images
Spilling the beau-tea!
With everything going on in the world due to the ongoing Coronavirus pandemic, one of the ways people can practice self-care is with their beauty routine.
Whether you find yourself using a jade roller to help reduce inflammation and puffiness or spritz a face mist to feel refreshed, there's something soothing about taking care of your skin.
Luckily, one of the industry's respected facialists shared her best-kept skincare secrets and facial recipes with E! News.
Olga Lorencin—who works with celebrities like Eva Mendes, Halle Berry, Amy Adams, Christina Hendricks and Jessica Biel (to name a few)—is blessing us with her at-home face mask recipes and beauty advice.
"[There's] never been a better time for at-home facials," she perfectly put it during our interview with her. "And practicing good skincare, now that we have nothing but time!"
She recommended doing home facials "at least once a week" because being consistent with your skincare is important.
Olga suggested using her "comprehensive formula," which include her brand's products: Ageless, Red Carpet and Deep Detox Facial in a Box.
However, if you're unable get a hold of her goodies, she explained "there's plenty of opportunity to use things in your kitchen that your skin can greatly benefit from."
So with that in mind, read more about Lorencin's at-home face mask recipes and her beauty tips in our interview below!
Face Mask Recipe for Dry Skin:
"1 egg yolk mixed with half a teaspoon of olive oil and a little bit of honey makes a fabulously rich and nourishing mask," Lorencin shared. Adding that the honey provides "hydrating properties," while the rest of the ingredients gives the skin "biotin" and "essential fatty acid."
Face Mask Recipe for Dry Skin:
"Beat an egg white with a fork with a few drops of lemon and apply to oily and/or acne-prone skin," Lorencin suggested. She claimed this will help with "pore-tightening, brightening and congestion-relieving."
Masking 101:
"Most masks, unless they're clay, have hydrating properties," she explained. "When you apply the mask on clean skin, steaming with the mask in your shower or bathtub will triple the hydrating benefits of the mask."
View this post on Instagram
Guess what treatment @ashley_iaconetti got this week + tag 1 friend, and we'll pick a winner from the comments section. 😘⁠⠀*closed* ⁠⠀ Prize: ⁠A small care package ✨ valued $200! ✨⁠⠀ ⁠⠀ 👩🏻‍🔬 Esthetician: @amyzing.skin⁠⠀ 🧖🏽‍♀️ Client: @ashley_iaconetti⁠⠀ ⁠⠀ Winner will be picked on Monday and announced through our stories! #NoBadSkin⁠⠀ ⁠⠀ #AcidQueen⁠⠀ #OlgaLorencinSkincare⁠⠀
A post shared by Olga Lorencin (@olgalorencinskincare) on
Cleaning 101:
"Clean out your shelfie," Lorencin noted. "Take a minute to go through your skincare cabinet to toss any old products, products you haven't touched in the past 6 months and products that just aren't working." She reiterated, "All those products that are sitting around the house need to be used in the right way or just toss them! Better that, than them doing damage to your face."
Bonus Beauty Advice:
If your skin is in need of professional attention during this time when some businesses are closed and people are practicing social distancing, Lorencin suggested looking for an "esthetician who provides online consultations to get your protocol in order."
Source: Read Full Article