Heartstopper has made its debut on Netflix, and the television adaptation of Alice Oseman's graphic novel series is already taking the world by storm. Just one day after its release, the show has a near-perfect score on Rotten Tomatoes. And its sweet LGBTQ love story has fans wanting more episodes. So, is Heartstopper getting a season 2?
Will 'Heartstopper' have a season 2?
As of this writing, Netflix has yet to renew Heartstopper for season 2. Although many fans are eager to see what's next for Charlie (Joe Locke) and Nick (Kit Connor), their future on the platform remains up in the air. And it could take a while to get answers about their return.
After all, the Netflix show will need strong viewership numbers for the streamer to greenlight a second outing. Hopefully, Heartstopper's Rotten Tomatoes score is indicative of how many people are watching it.
As for when the streamer might announce its decision, that's anybody's guess. Although Netflix frequently reveals renewals and cancellations about a month out from a series' release, that varies from show to show. Either way, the platform will need some time to collect viewership data.
Whatever happens, there's certainly enough source material to support another season.
Netflix's 'Heartstopper' has more material to work with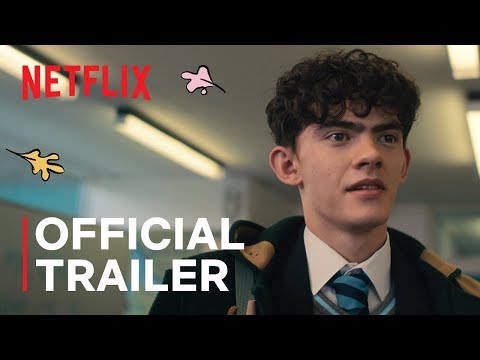 Although Heartstopper Season 2 isn't confirmed just yet, the Netflix show has plenty of material to work with if it receives more episodes. Alice Oseman's graphic novel series consists of five installments, the last of which won't come out until 2023. The first season covered the events of the first two volumes, ending with Nick coming out to his mother.
Another batch of episodes could tackle the third and fourth volumes, which see Charlie and Nick deciding whether to take their relationship public. Given Charlie's history of being bullied, that's no small question. And Nick is still navigating his sexuality, making the prospect of announcing it that much more daunting.
Heartstopper Vol. 3 also features a trip to France — so fans may get their own version of Emily in Paris in the future. The later books also delve deeper into relationships between the supporting characters, including Tao (William Gao) and Elle (Yasmin Finney).
Needless to say, there's plenty to look forward to if Netflix gives the show a future. And it sounds like Kit Connor and Joe Locke already know where they'd like the adaptation to go.
Kit Connor and Joe Locke know where they'd like to take season 2
Heartstopper may not be renewed for season 2, but lead actors Kit Connor and Joe Locke seem game to reprise their roles. In an interview with Them, the pair touched on what they'd like to see for their characters in a second chapter.
Locke admitted he'd like to explore Charlie's mental health further, emphasizing the importance of such a storyline in a teen series:
"That's also a really important part of Heartstopper because Alice has found this way of writing these really quite serious topics, but doing them from an optimistic lens. When you later see Charlie struggle with his mental health, you can always see that it's going to be okay. That's really important to portray to a younger audience."
Meanwhile, Connor wants to see relationships between other characters blossom. That includes Elle and Tao, as well as Darcy Olsson (Kizzy Edgell) and Tara Jones (Corinna Brown).
"There's so much content that Alice has given us to play with, and so much to work with," Connor said. "If we were lucky enough to get future seasons, then that would be an amazing thing to tackle."
Fingers crossed the pair gets the chance to dive into the rest of Alice Oseman's story.
Heartstopper Season 1 is currently streaming on Netflix.
Source: Read Full Article