Chalotra says the cast didn't know about Cavill's departure until after filming the show's third season and reveals whether she's been in touch with Hemsworth since he was announced as Henry's replacement.
The Witcher's Anya Chalotra is reacting to Henry Cavill's shocking decision to leave the show after its third season.
Both Chalotra — who plays sorceress Yennefee — and Cavill's Geralt have been on the Netflix show since its first season. While the show has been renewed for a fourth season, Cavill surprised fans by announcing he was leaving it behind, as the streamer confirmed Liam Hemsworth would take over the role.
"We didn't know [Cavill was leaving] until after we'd filmed Season 3," she told Variety.
"I think we will all feel that loss. He's been with us since day one. We've been through a lot together," she continued. "It's been five years of not only this world that we have in The Witcher, but COVID – all these things that we've gone through together, and it's a strong bond. But with anything we do it comes to an end."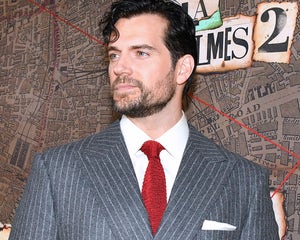 Henry Cavill Confirms He's Out (Again) as Superman, James Gunn Writing 'Younger' Take
She went on to say it was a "breath of fresh air" to work with someone like Cavill, who has such a love for the source material.
"He knows more than anyone about the world of The Witcher, and all the rules and regulations and the terms and Witcher knowledge – he's up there," she began. "So to work with [Cavill], it's a blessing because there are days when you might disbelieve the world a little bit more than the next. And he's there to go, 'Hang on, we've got this.'"
"Henry is moving on from this, and that's really exciting. We've had a wonderful five years with him, and I'm excited for new energy to come in as well," she continued. "Liam will be brilliant, I'm sure."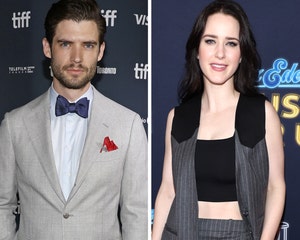 David Corenswet Cast as Man of Steel Opposite Rachel Brosnahan's Lois Lane for Superman: Legacy
The series star revealed that The Hunger Games actor and herself have yet to meet in-person. So far, they've only spoken via email -– however, she made it clear that she's not too concerned about having a new costar.
"We haven't had a chemistry test. I wasn't part of that process [of his casting]. But I'm very excited to see what his Geralt is," she shared. "And only then will we realize what dynamics we have as a group."
"I haven't read anything, so I really do wonder how they're going to bring this character into the audience's life," she added, saying she was "excited" about all the "unknown" to come.
The third season of The Witcher drops this Friday, June 29 on Netflix on June 29 and will close off Cavill's run as the lead role. It's unclear whether the finale will address his exit or somehow introduce Hemsworth.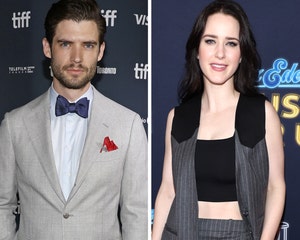 David Corenswet Cast as Man of Steel Opposite Rachel Brosnahan's Lois Lane for Superman: Legacy
Source: Read Full Article