Marvel fans are gearing up for the premiere of Moon Knight, Marvel's latest Disney+ show. And although there are many theories about what may go down in the series, fans know that Ethan Hawke is playing the villain of Moon Knight. But the actor revealed that he had to learn more about Moon Knight before agreeing to be in the show.
Ethan Hawke portrays the antagonist Arthur Harrow in 'Moon Knight'
Before Marvel released the Moon Knight trailer, no one knew the identity of Ethan Hawke's character. But thanks to closed captioning, the video revealed that he is playing a man named Arthur Harrow.
Harrow is a minor character in the comic books who is connected to Moon Knight. He conducted "pain theory" experiments inspired by secret Nazi findings. And Moon Knight tried to stop Harrow once he started using innocent people for his trials.
However, many fans believe that Ethan Hawke is secretly playing the Sun King, one of Moon Knight's most infamous adversaries. Harrow is described as a cult leader in Moon Knight who persuades Oscar Isaac's character to embrace his inner darkness. So, it would make sense if Harrow turns out to be the Sun King, who started a cult in the comics.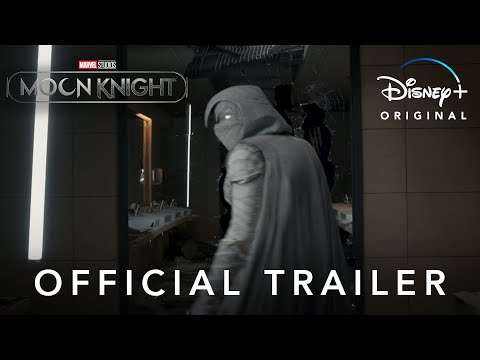 Ethan Hawke reveals he got more excited about the role after reading about Moon Knight
Ethan Hawke spoke with Entertainment Weekly regarding his role in Moon Knight and why he signed on to be in the show.
"The comic book world meant a lot to me when I was younger," the actor revealed. "I was always a little apprehensive; there's a certain kind of actor that really excels in that universe, and I'm still not sure I'm one of them. But then Oscar [Isaac] asked me, and I really respect him. And I knew that if he went in, he was going to go all in, and it's fun to do any genre with people who are all in."
Hawke also shared that once he discovered more about the character of Moon Knight, the more eager he was to accept the role of Arthur Harrow.
"And the more I learned about the Moon Knight, the more turned on I got because it's so much better than trying to create something that the audience already has a big agenda with," he said. "Like, if you do Batman or Superman or Hulk, any of these famous ones, the fans have so many preconceived things that they want from it."
Ethan Hawke concluded, "And with Moon Knight, we get to create a world and a character. The fan in me always enjoys the first movie. I love learning about how the hell Captain America came to be — those are my favorite parts of the story."
Everything we know about the upcoming Marvel Disney+ show
A lot is unknown about Moon Knight, other than a portion of the cast, including Oscar Isaac at Moon Knight, Ethan Hawke as Arthur Harrow, Gaspard Ulliel as Anton Mogart, and May Calamawy as an unknown character.
Moon Knight has dissociative identity disorder, which means he has multiple identities. He is primarily known as Marc Spector, Steven Grant, Jake Lockley, and Mr. Knight. For the sake of this series, the viewers will first be introduced to Steven Grant.
The premise reads, "The series follows Steven Grant, a mild-mannered gift-shop employee, who becomes plagued with blackouts and memories of another life. Steven discovers he has dissociative identity disorder and shares a body with mercenary Marc Spector. As Steven/Marc's enemies converge upon them, they must navigate their complex identities while thrust into a deadly mystery among the powerful gods of Egypt."
Moon Knight premieres on March 30 on Disney+.
Source: Read Full Article