There's a bit of mystery surrounding royal nannies because they are always in the background of the parents who employ them and the children they care for. Fans have seen Prince George, Princess Charlotte, and Prince Louis' nanny on occasion in her Mary Poppins-esque uniform helping look after the Cambridge children during a royal event. But they still don't know too much about her or the rules she has to follow.
Here are some interesting facts about the nanny taking care of the future king and his siblings, as well as the reason why she and other royal nannies are banned from wearing their uniforms every day.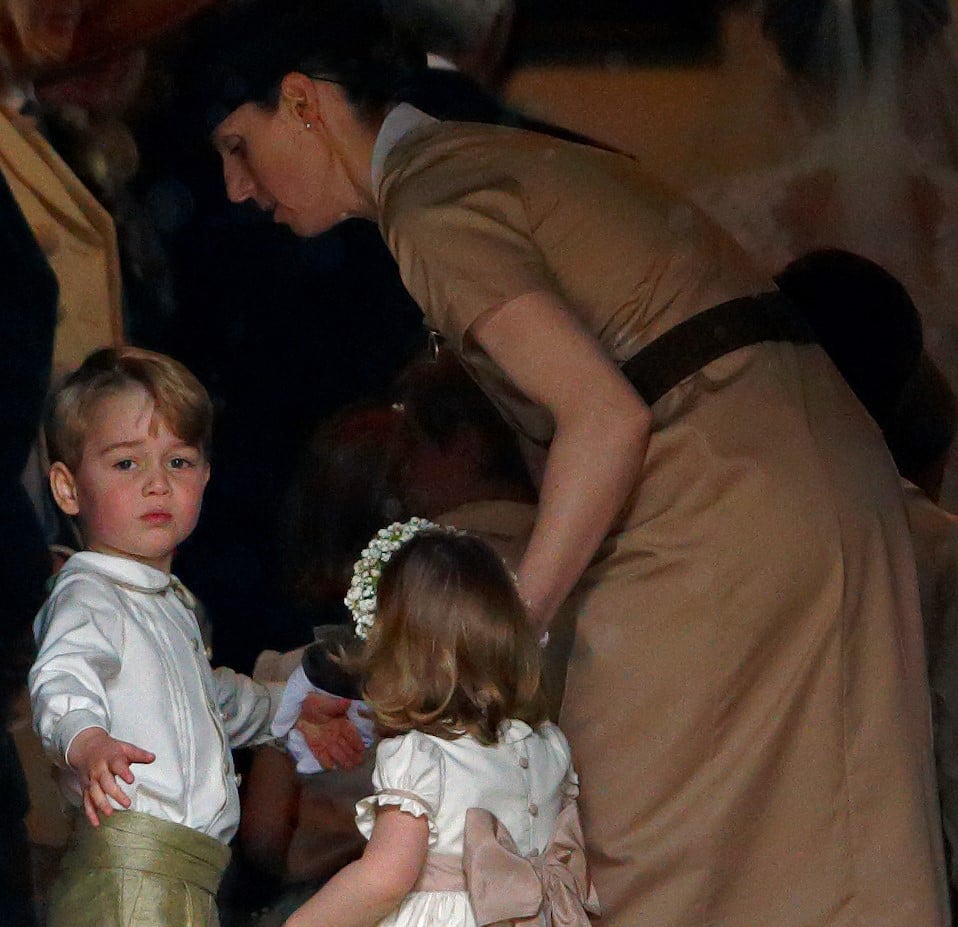 Who is George, Charlotte, and Louis' royal nanny Maria Borrallo?
The name of the woman caring for Prince William and Catherine, Duchess of Cambridge's kiddos is Maria Teresa Turrion Borrallo. She was born in Spain but has lived in the U.K. for the past two decades.
Borrallo is not married and does not have any children herself, however, she is an expert in childcare having graduated from the prestigious nanny school, Norland College.
Borrallo started working for the Cambridges in March 2014 before Prince George even turned a year old. She then joined the family on their royal tours to Australia and New Zealand that year.
But Will and Kate aren't the only high-profile couple she's worked for. Borallo was also previously employed by Mick Jagger and his ex-wife, Jerry Hall.
Does she live with the Cambridges?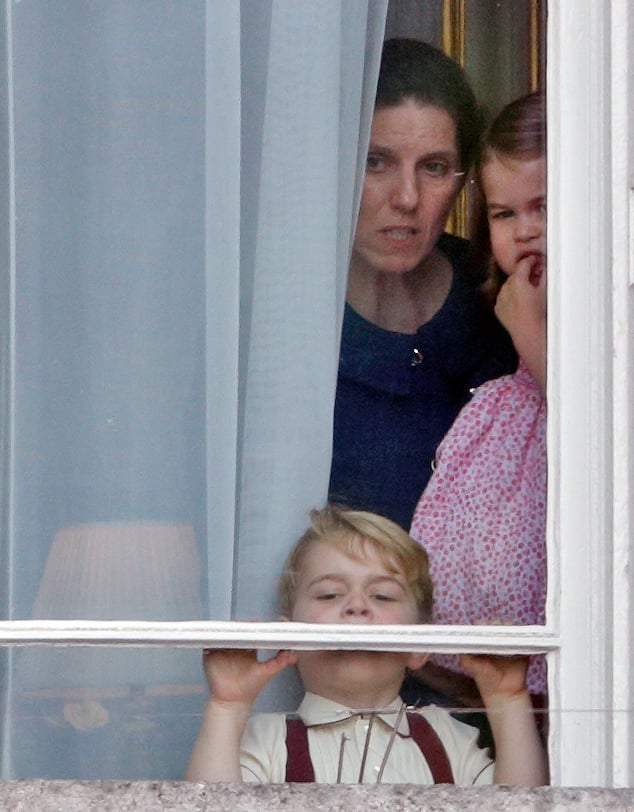 Borrallo is a super dedicated nanny and even lives with the Cambridges in their four-floor, 21-room 1A apartment inside at Kensington Palace. 
Borrallo, like all Norland grads, isn't your average nanny. She was trained in Taekwondo, learned how to drive in extreme weather conditions, and received cybersecurity and anti-terrorism training.
And there's something all Norland nannies are taught never to do and that is strike children. Norland College does not view spanking as an acceptable form of punishment. The Express noted that graduates are "warned that any who use physical punishment will be struck off."
Louise Heren, who co-wrote a book about Norland nannies, added that "They will never ever smack… A child is never naughty but the behavior is."
Why Borrallo can't wear her uniform every day
Another thing Borrallo cannot do is wear her uniform every day.
The tan dress, white gloves, and a bowler hat she's been photographed in is only to be worn on special occasions such as weddings and christenings.
According to Town & Country, the reason royal nannies are dressed in plain clothes more often than not is because they are easily recognizable in the traditional uniform. And calling attention to themselves is not what they want especially if they're with the children.
Source: Read Full Article