There was terrific news for Great Britain's 13 Olympic hopefuls on Friday when it was announced that the European Olympic Games boxing qualifier will go ahead at the Copper Box, starting on Saturday afternoon with two rings and 322 boxers representing 42 countries.
The event in London, which will give the British boxers a rare location advantage, is due to end on March 23 and a total of 77 boxers will qualify through the process, with some having to reach the semi-finals, others the quarter-final stage. The boxing will begin with paying spectators, but that arrangement will be under constant review – tickets start from just five pounds for adults. Incidentally, the Italian team has been in Britain for two weeks.
On Friday morning, at the Copper Box in London's Olympic Park, there were a series of crisis meetings and postponing the event was discussed, it appears that it was a real possibility; earlier this week the Americas Qualifier, due to start later this month in Argentina, was scrapped. The numbers in London are low, not chronically low, but still low.
Download the new Independent Premium app
Sharing the full story, not just the headlines
The problem with finding a new date, and possible new venue, is that time is fast running out. Two of the four qualifiers have taken place (the first was due to start in February in Wuhan, but was moved to Amman) and with Argentina on the scrap heap, the final "open" qualifier in Paris, scheduled to take place between 13-24 May, which is open to every boxer in the four regions who failed at their qualifier, must surely be under threat. "I have told all the boxers to win in London and not to leave it to Paris," warned a prescient Robert McCracken, the GB head coach, a few weeks ago during an innocent time when the 13 hopefuls met the media and shook hands with everybody.
During the last two weeks, boxing events have slowly been called off from Milan to Riga, including, on Thursday, the world title fight and the undercard at Madison Square Garden in New York scheduled for Saturday night. Belfast's Mick Conlan was the chief support to world champion Shakur Stevenson and at the start of the week he was told the show would happen, but without fans behind closed doors. "It's not ideal, I have been in camp a long time, but there is nothing I can do," said Conlan. There are also stories of boxers and sparring partners trapped in different countries.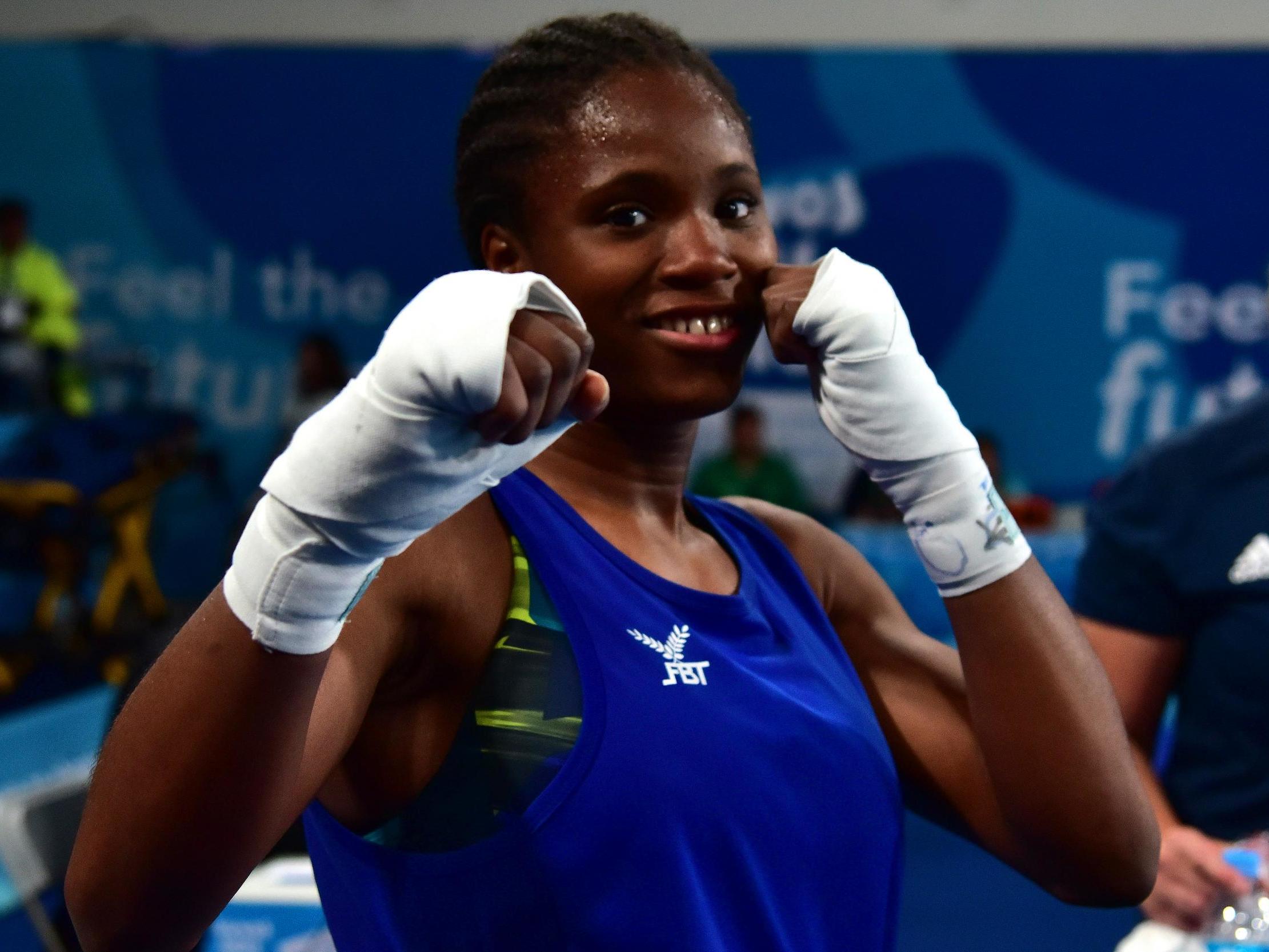 Professional boxing shows in Britain this weekend will continue and promoters of major events coming up in the next eight weeks are talking confidently that they will also take place. In London on Friday, as the Qualifying event was being discussed, the great Ukrainian boxer Oleksandr Usyk was at a press conference a few miles from the Copper Box to officially announce his fight with Dereck Chisora at The O2 on 23 May. It was business as usual in the old game and there are three big fight nights in Glasgow, Manchester and London scheduled to take place before Usyk and Chisora.
In the past, professional shows have collapsed with screams, threats, anger and tears on many occasions. It is standard for everybody to start hollering when the plug gets pulled and the guilty plead innocent and innocent are left skint.
In 1994 eight boxers, their lust for cash, ability to suspend sense, their managers, trainers, dads, mums, confidence men and assorted fight fixers of the grandest type landed in Hong Kong. Four big fights, pay-per-view in America, Mickey Duff, Bob Arum, Barry Hearn and the man that put the Rumble in the Jungle together, John Daly. What a dinner line-up that is.
The four main fights were really good, by the way, and included Tommy Morrison fighting Herbie Hide for the WBO heavyweight title and Frank Bruno against Ray Mercer. Billy Schwer and Steve Collins were also in world title fights. It looked lovely on paper, but that is where the fantasy of funding started and ended. Everybody is a genius after the fiasco, but how did this event ever get off the ground? It was nuts.
The local commission, which was a bad joke, should have insisted that the purses were banked before falling in love with a transient boxing carnival and, this is crazy, they wanted a fee for doing nothing. A plush hotel wanted payment for 500 rooms. Hearn wanted money for his fighters, Duff was losing his mind, Arum insisted that he was not liable and Daly was begging his investors in Hong Kong for about 2 million dollars. It collapsed at the weigh-in, the search for the villains started and even Bruno was swearing.
Conlan is on his way back to Belfast. The first of the 13 British hopefuls will fight Saturday afternoon, including in the first session unbeaten Caroline Dubois, the sister of professional heavyweight Daniel. The Cubans and Americans will find somewhere to fight, some way to reach Tokyo. More shows will be scrapped, but boxing is a resilient, lawless business and will survive without real problems because there is no fixture list.
Professional boxing, you see, does not have a league, a tournament, a governing body, a simple code that can be followed to distinguish the best from the most protected, the hyped from the righteous – it just gets on with business in its own bloody way, virus or no virus. All boxing ever needs is money, not a clean bill of health.
Source: Read Full Article