Terri Harper and Natasha Jonas battle to a thrilling draw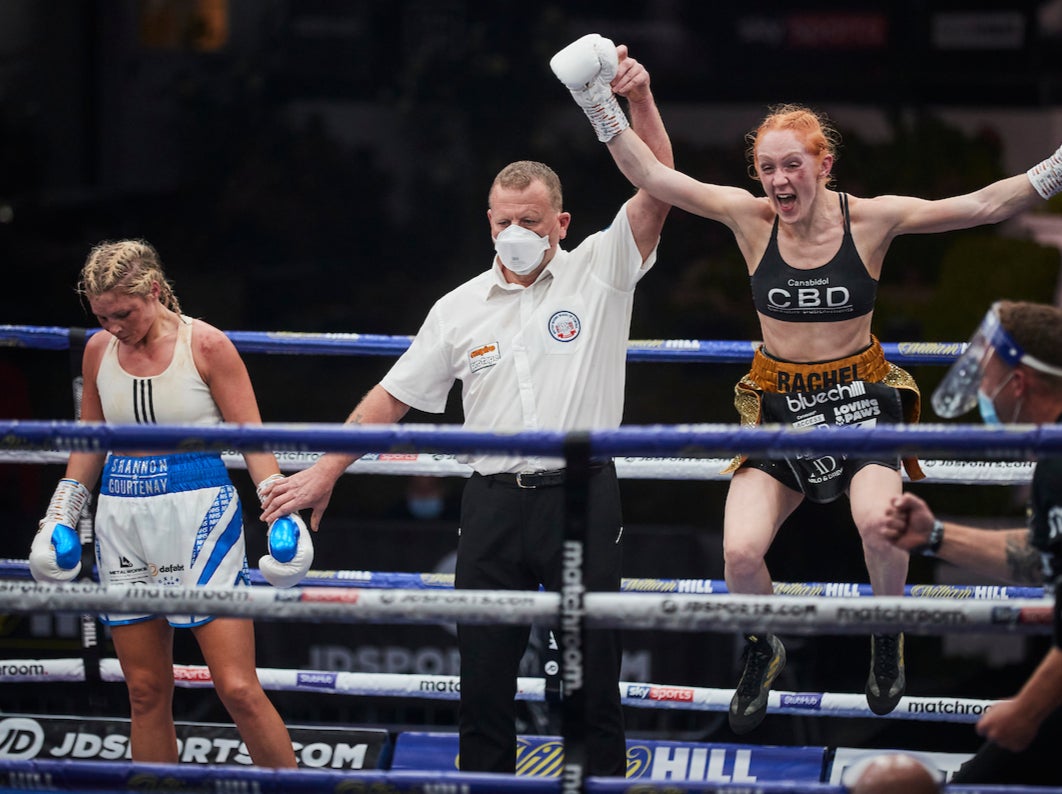 Rachel Ball defeats Shannon Courtenay at Matchroom's Fight Camp
The glaring disparity unsurprisingly circles around pay and Marshall is under no illusion that the recent increase in opportunities is largely owed to the fact that "women's title fights are a lot cheaper to put on". There are currently only 34 active professional female fighters from Britain, according to BoxRec, compared with 1,064 men. It is not that the pool of talent doesn't exist, but that there are few incentives to subject oneself to a brutal and futile chase. "I never really had any interest in turning pro," says Marshall. "On the GB squad, they'd drill into us that we'd make no money out of pro boxing. I knew I wasn't going to be a superstar or seen in the same way as the men or paid in the same way."
"The baseline when you turn professional is quite similar between men and women," says Jonas. "But when you move up, the money doesn't change. A women's world title fight is probably paid around the same as a men's English title fight." And while the fighters are grateful for any recent progression at all, it hardly deserves saying that inequality should never be the grounds for success.
After two fights were cancelled this year, Marshall was left £3,000 out of pocket and applied for jobs at delivery services and supermarkets alongside her training. Hannah Rankin, Marshall's eventual opponent for the WBO middleweight world title, has only been only able to sustain the costs of professional boxing by balancing it with a career as a classical musician.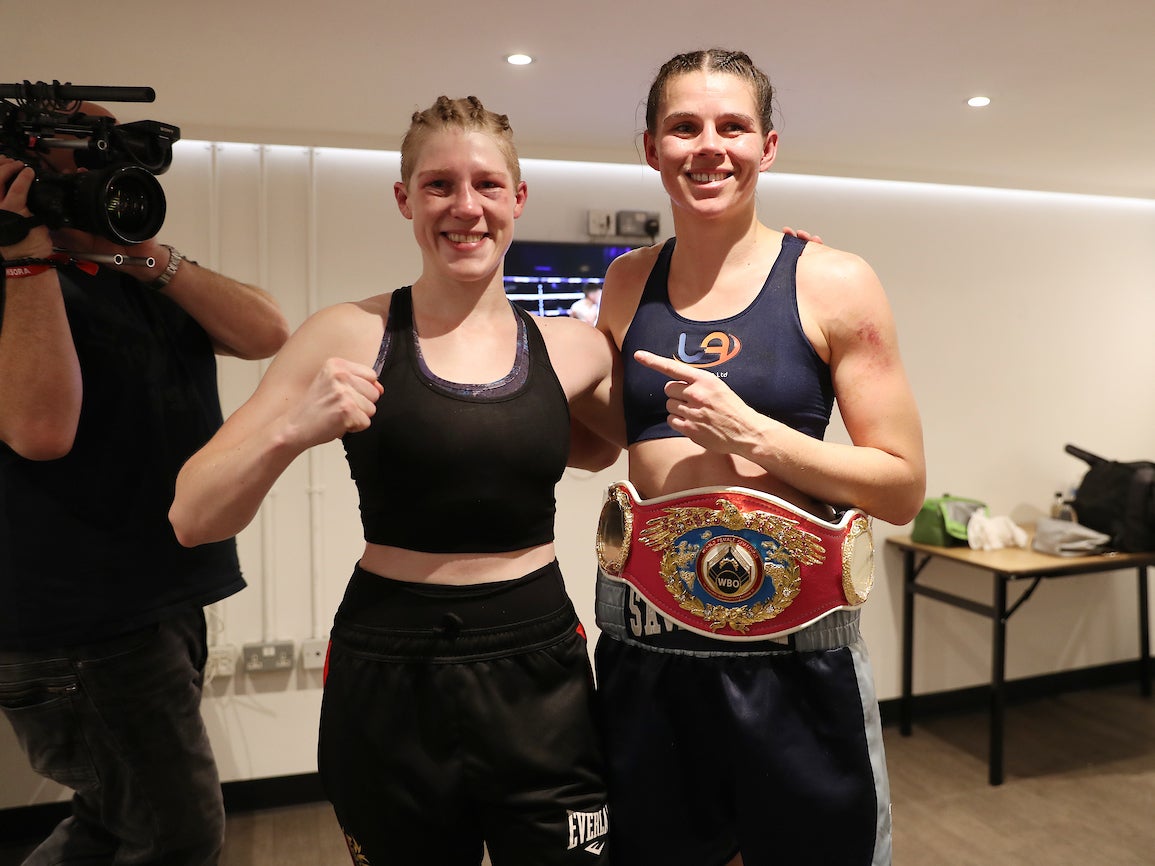 Hannah Rankin (left) poses with Savannah Marshall after their WBO world title fight
"We bleed the same, work the same, sweat the same," Rankin says. "We're not taking it any easier because we're chicks. The difference in pay when you get up towards the titles is massive. Most women have second jobs. We're doing it for the love of the sport because we can't make enough to do it for financial reasons."
Chantelle Cameron, a close friend of Marshall's on Team GB, also won her first world title in October but accepts that the financial uncertainty is unavoidable. "Of course, we shouldn't have to worry about it but that's just the way it is." More importantly, she says, it's the difference made now that can alter the fortunes of those who follow in her footsteps.
"When I started off, it was off-putting being the only girl. I had to fit in with the boys," she says. "Even when I used to box on amateur shows, there'd be people who'd shout comments like women shouldn't be boxing. Afterwards, they'd come up to me and shake my hand and say I'd changed their view. I'm proud of that, and the more we grow, the more opinions like that will die out. I couldn't have imagined the improvements we've seen over the past year, but we can't afford to be complacent. It's not there yet. We should be paid equally and if we keep pushing, the younger generation will have a lot more opportunities and be able to get the most out of it."
That is the overriding message and motivation for those at the sport's pinnacle. They are fighting on three fronts: against the past, for the future, and in the here and now. This is only the beginning and there is no time to rest on an unprecedented step forwards. Then, one day, the next young female prodigy standing outside a shuttered gym might never need to feel out of place at all.
"My main goal now as a fighter is to push the boundaries as much as I can, when it comes to getting paid, what platforms we are on, and getting girls in the gym," says Rankin. "When you're at the forefront of it, that's your job. You're fighting for change. At whatever point I retire, I want to see that that women's boxing has taken a great step forward."
Source: Read Full Article