Kay, so in case you didn't have the mental and physical energy to watch all three hours of the Bachelor in Paradise finale last night, update: Becca Kufrin and Thomas Jacobs broke up before Fantasy Suite Dates. But! But but but! Everyone's theories that they got back together are 100 percent true, which the show revealed at the very end of the episode. But on top of that, Becca hit Instagram with a cute montage of her and Thomas' relationship post-Paradise and included THAT PHOTO of her marble countertops.
If you have quite literally no idea what I'm talking about here, back in August fans discovered that Thomas and Becca were hanging out after sleuthing the counters in their respective Instagram Stories, which were shared by beloved fan accounts @bachelorettewindmill and @bachelornation.scoop: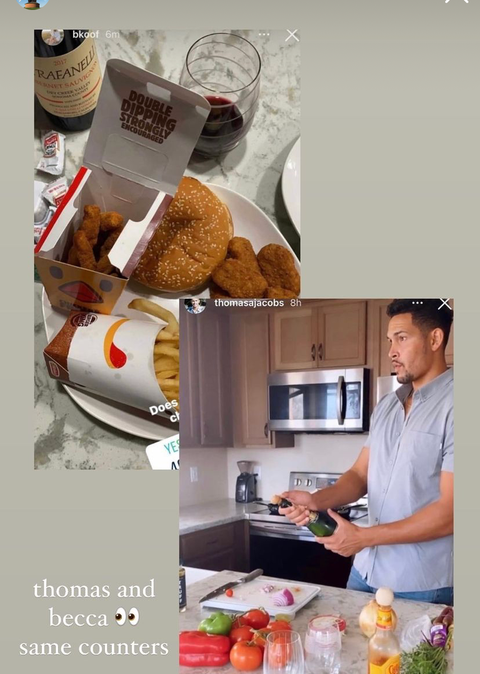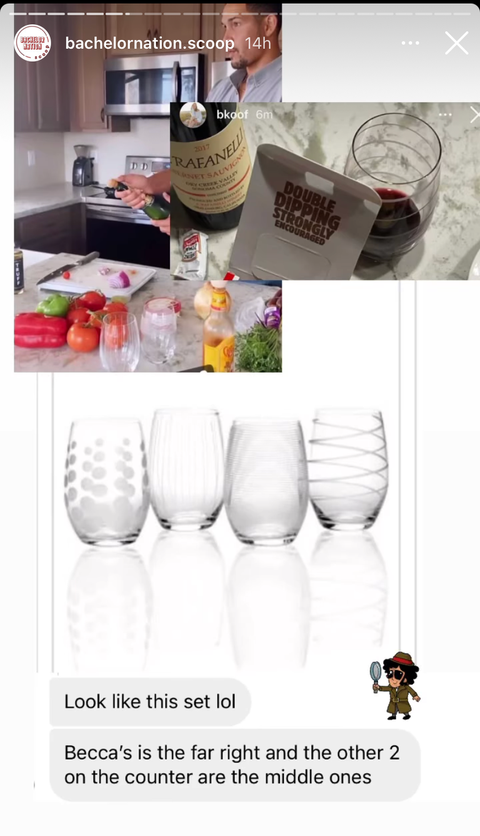 Cut to Becca's post-finale montage of her and Thomas, and she went ahead and included the marble counter top moment, which 10/10 seems like a shoutout to Countertop Theorists™. Like, SHE KNOWS WHAT SHE'S DOING!
https://www.instagram.com/p/CUrFubmAMl6
Anyway, cute that these two are back together—and it looks like Becca feels bad for breaking up with Thomas in Paradise because she captioned her post "You know what they say…Third time's a charm. I'm sorry for breaking up with you on national television, but I'll take every day to make it up to you, Tommy. Thanks for making my heart smile far more than it ever has. Now time to start this real life."
Also, lol, Thomas didn't even wait until the show aired to spoil that he and Becca were together, writing "I feel safe with you. As if nothing could ever go terribly wrong … Thank you for being someone who I can put my trust in, someone who would never hurt me, someone who would never push 'us' away."
https://www.instagram.com/p/CUqADX5Jx8U
Source: Read Full Article