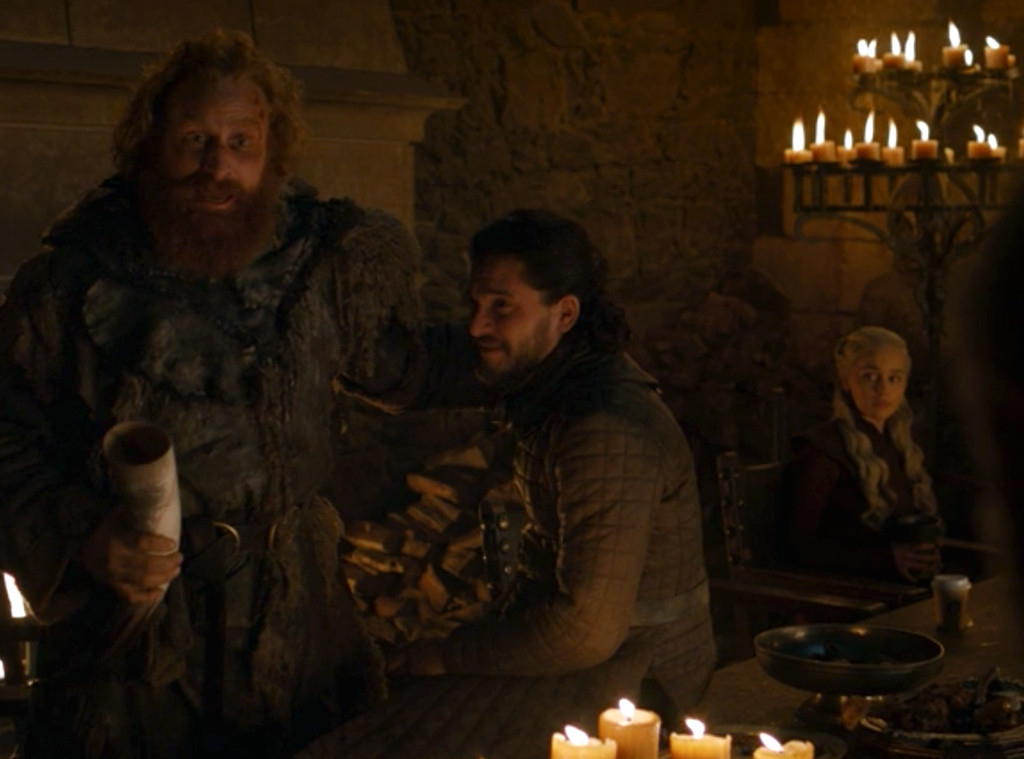 HBO
Move over, Downton Abbey water bottle, there's a new gaffe gripping the internet: the Game of Thrones Starbucks cup.
In the fourth episode of Game of Thrones season eight, "The Last of the Starks," the gathered forces at Winterfell celebrate their victory over the Night King, as they have every right to. During the drunken celebration, Tormund (Kristofer Hivju) sang the praises of Jon Snow (Kit Harington) and his ability to unite forces, ride dragons and come back to life after being murdered by his own men. You know, normal stuff.
But during the cheering, Daenerys Targaryen (Emilia Clarke) didn't appear to happy. Could it be because she saw the erroneous coffee cup? Or is it the fact that in her eyes, Jon Snow has more claim to the Iron Throne than her? You decide.
See it enhanced below.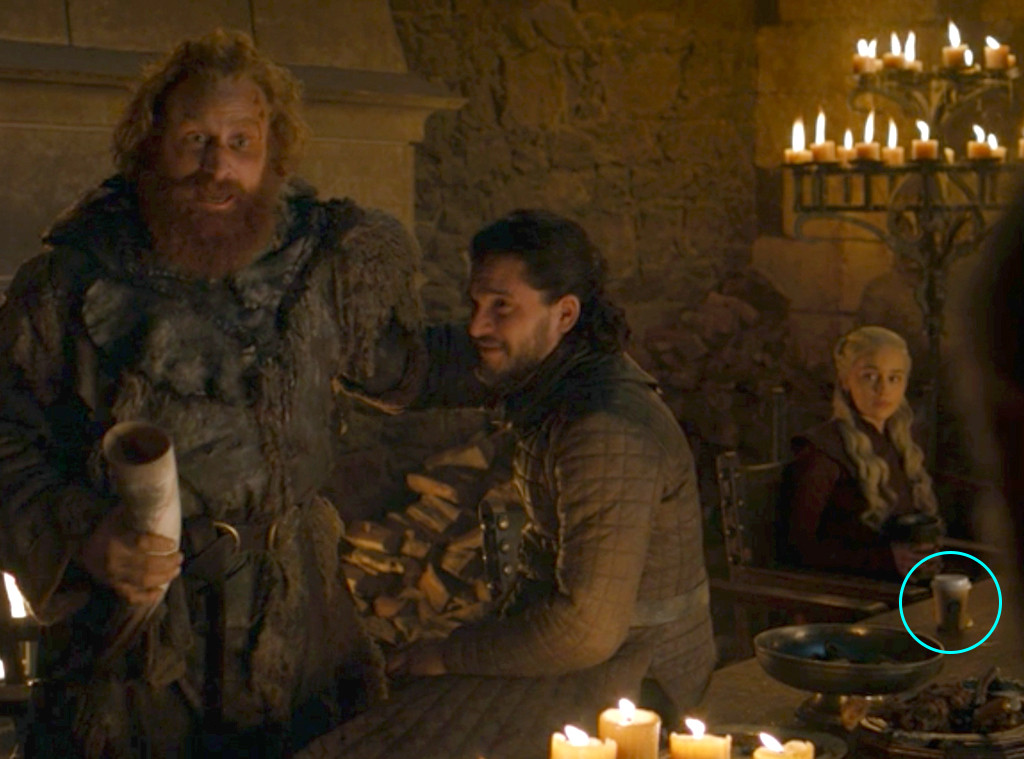 HBO
HBO did not immediately respond to request for comment about the cup, but that didn't stop the internet from having a field day.
Game of Thrones airs Sundays, 9 p.m. on HBO.
Source: Read Full Article