NCIS: LA fans were devastated when CBS announced that the show would be coming to an end following its 14th season.
The final episode is set to air on 14 May 2023, and while viewers still have a few months before they have to say goodbye to the Los Angeles branch, they have already made their predictions on how the show might end.
WATCH: NCIS stars Tim and Delilah's best moments
Taking to Twitter, many suggested that a fitting ending to the drama would see Hetty Lange make her long-awaited return. Viewers last heard of the agent in the crossover episode when actress Linda Hunt made an audio cameo.
One person wrote: "A retirement celebration for Hetty would make an excellent finale imo. Nate could attend, & Nell & Beale might be persuaded to come back for that," while another added: "Since #NCISLA is ending which broke my heart. I'm going to need Hetty, Nell, Eric and Nate to make an appearance so the group can be back together. Pls."
A third viewer commented: "We need Hetty back so she can give Callen the answers he deserves."
MORE: NCIS: LA star Eric Christian Olsen shares sweet tribute to co-star following show cancellation
MORE: NCIS: LA: Why is the show ending? The reason behind series cancelation
Other fans said that they would like to see a wedding between G. Callen and Anna Kolcheck in the final episode. "Although I'm still sad #NCISLA is ending, I will say that I'll be happy when the series ends with Callen and Anna's wedding and Arkady becomes his father-in-law!" wrote one fan.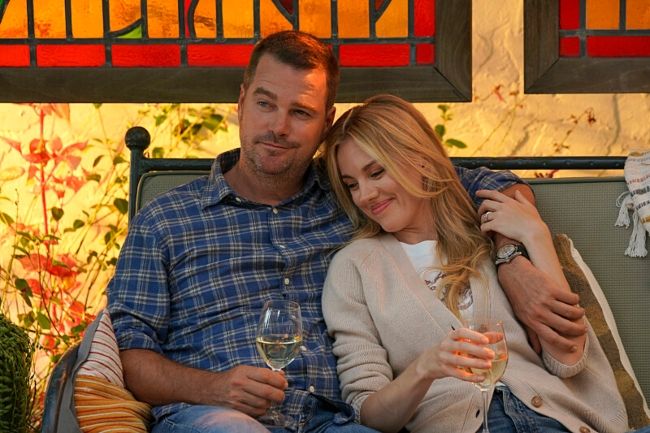 Fans want to see a wedding between Callen and Anna
A second viewer tweeted: "If the @NCISLA series finale isn't Callen marrying Anna with Hetty coming back, I don't know what else it could be," while another suggested that the last episode could provide a glimpse into the characters' futures: "A great finale where Callen is concerned would be seeing him and Anna as newlyweds and then Anna announcing to him that they are pregnant, in their own way, either during a private moment or while hanging out with the others."
Source: Read Full Article