[This story contains spoilers from season 2 of Love, Victor. Read at your own risk, lovelies!]
So, season 2 of Love, Victor literally just dropped, and already there's so much to break down. The teen dramedy seems to have a ~thing~ for leaving fans hanging in the final seconds of the season finale, and, well, this season was no different leaving us with one major question: Who does Victor choose, Benji or Rahim??
If you're not so sure what exactly I'm talking about, let me give you just a recap: We know Victor (Michael Cimino) has been having a rough time this year at Creekwood High, from navigating his coming out to trying to gain support from his Christian mother (Ana Ortiz). Oh, and there's this big elephant in the room because it seems like Victor and Benji's (George Sear) relationship just CAN'T CATCH A BREAK! If it's not Victor getting mad at Benji for hiding his alcohol problems, it's Benji being pissed because Victor just isn't moving fast enough in their relationship.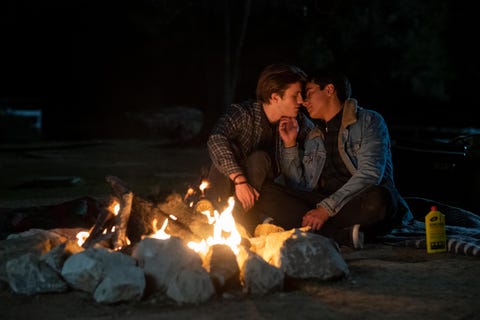 Enter Rahim, new friend to Victor's sister Pilar (Isabella Ferreira) who is also a newly out teenager (Rahim even asks Victor for some advice, à la the entire first season of this show!) and seemingly a friend for our dear main character to lean on. While Victor doesn't necessarily see it at first, it's pretty clear Rahim's feelings toward him aren't 100 percent platonic. Come the end of the season 2, we learn he's not only totally into Victor (because let's be honest—who isn't?), but Venji (yes, I totally just gave them this 'ship name) is currently on a break to figure out what's best for them both.
Well, thanks to a heart-to-heart with best friend/neighbor Felix (Anthony Turpel), Victor realizes he can't live without…someone, causing him to run to that person's house and hope for them to answer the door. And BAM! The show leaves us hanging! Is Victor going to stay with first love Benji? Or will Rahim be his new boo thang come the spring semester? Who does Victor choose??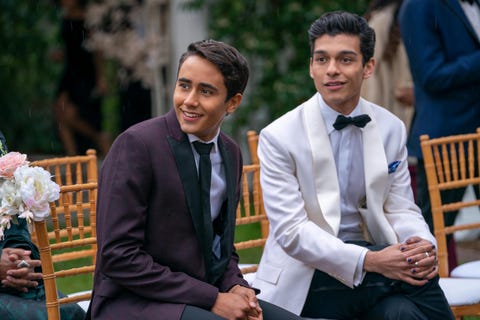 Truth is, until we find out if a season 3 is happening, knowing exactly who our dear Victor ends up with is going to be up in the air. But because the internet is, well, the internet, fans obviously have theories as to who Victor's potential Prince Charming is.
Source: Read Full Article