Power Book II: Ghost Season 3 is set to premiere later this year. Tariq St. Patrick (Michael Rainey Jr.) is slowly transforming into this late father, James "Ghost" St. Patrick (Omari Hardwick.) Like his father; Tariq's been trying to live a double life. He's using his position as a college student to cover the criminal drug enterprise that he runs with the Tejada crime family, helmed by their matriarch Monet Tejada (Mary J. Blige), and his best friend Brayden (Gianni Paolo). As a result, a lot of people have fallen into his crosshairs.
Now fans are predicting who will die in season 3.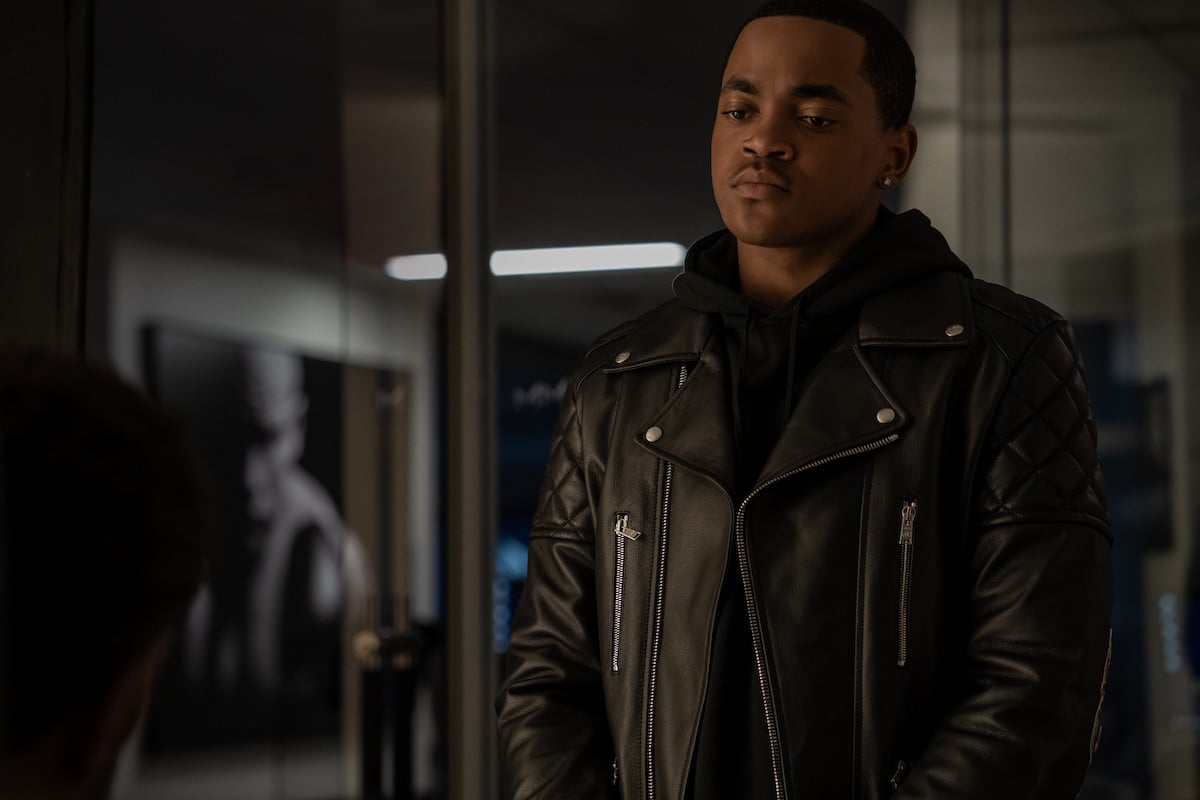 'Power Book II: Ghost' Season 3 will reshape the series
Filming for the third season of Ghost is underway, and from what we understand now that Tariq seems even more embedded in with the Tejada family, it's going to be a turning point for the series.
"There will be fault lines drawn between Tariq and his friends, for various reasons," Kemp explained to Entertainment Weekly. "And then those will affect some fault lines that will be drawn within the Tejada family. There will be a series of earthquakes, and then a series of aftershocks that will shake the foundation and remake the series in a really sort of impactful way. That's season 3."
'Ghost' fans are predicting who will die in season 3
Fans have their eyes on several people who might not make it to the end of season 3. They are Dru's (Lovell Adams-Gray) boyfriend Everett (Brad Gibson), Brayden's (Gianni Paolo) brother Trace (Cory Jeacoma), Monet's husband Lorenzo (Berto Colon), and Cooper Saxe (Shane Johnson).
Everett is a bit irritating though he means well. Just like Lauren (Paige Hurd), he won't fare well moving forward from where we're sitting. Trace doesn't seem to know how dangerous the Tejada and Tariq are, but we're certain he'll find out soon enough. Moreover, once Monet discovers Lorenzo's hand in Zeke's (Daniel Bellomy) death, it's over for him.
We don't think Saxe is going anywhere; he's been around way too long.
Still, there is a method to how the Power Universe writers choose to kill characters off. "Here's the thing about the big deaths at the end of the season, so what we ask ourselves at the beginning of the season is, 'Who are the innocent?'" Kemp said during an Instagram Live. "I know that sounds terrible, but if you think about it, if you are a hardcore Power fan, if you look back, we always off someone who is an innocent. Because the reality of the drug game is that people get hurt. There is collateral damage. The villains don't always just get hurt. They hurt bystanders all the time, so that's an important thing. Toward episodes eight, nine, or 10, we will actually kill someone who is an innocent."
Things will change between Tariq, Brayden, and Effie
In addition to those who may be on the chopping block, things are set to change drastically between Tariq, Brayden, and Effie (Alix Lapri). Though his best friend and lover are the two people he trusts most in the world, they are hiding the secret about Lauren's death. We're certain once he finds out, Tariq will see this as the ultimate betrayal.
"To be honest with you, I have no clue," Rainey told PopSugar about what's next. "I just know that Tariq's going to be making some money and obviously he's going to be fighting a lot, because he's trying to figure out what's going on with Lauren and how her situation went because he doesn't really know what happened. Then, like we said, between Brayden and Effie, they're trying to hold that truth for him. So that's going to be another thing to unfold. It's going to be a lot going on."
Source: Read Full Article