Fans of Power Book III: Raising Kanan have been wondering about how everything will end for Raquel Thomas. While the series is very much about her son Kanan Stark, Raq has become an equally important character on the TV show. A drug queenpin working with her brothers, Marvin and Lou-Lou, Raq tries to steer Kanan on another path, but Kanan would rather join her to protect her from the danger she constantly faces.
Viewers already know what happens to Kanan, being that the show is a prequel. But Raq's fate is unclear. Find out what the woman who plays her, Patina Miller, would want for the character.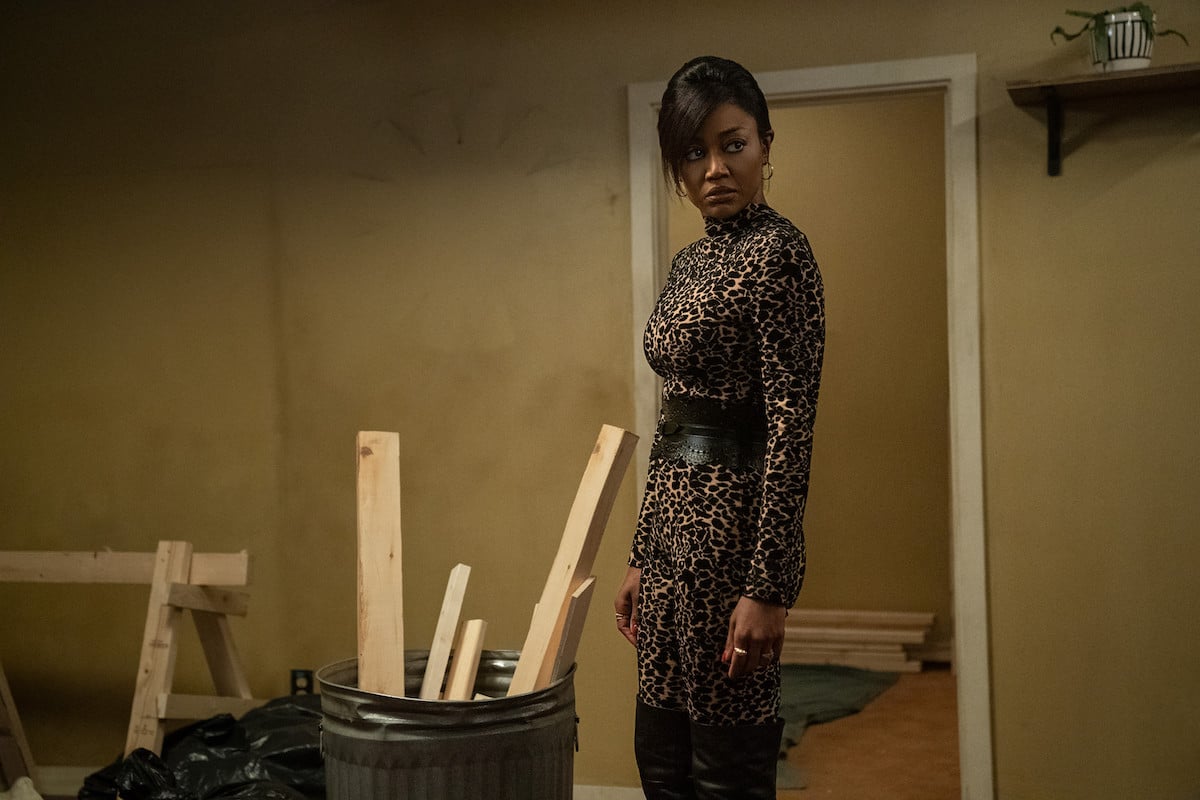 Fans have been left wondering about what happens to Raq on 'Power Book III: Raising Kanan'
Many who watched the original Power series believe the show will culminate in Raq's death. They just aren't sure how it will happen. This theory hinges on various statements made in that show, notably when a journalist reporting on Kanan's death mentions that he had no known surviving family members. 
Although Kanan seemed to indicate earlier that his mother was alive – he mentioned to Ghost after he got out of jail that he was going to visit her – in hindsight, some viewers think he might have been going to visit her gravesite rather than actually seeing her in the flesh. 
Patina Miller on Raq's fate on 'Power Book III: Raising Kanan'
Miller herself briefly touched on Raq's endgame during a SAG-AFTRA panel discussion, where she was joined by Power Book II: Ghost's Mary J. Blige (Monet Tejada) and Power Book IV: Force's Joseph Sikora (Tommy Egan). While she doesn't appear to know exactly what happens to Raq, she wondered if the character might still be alive in the current timeline.
"We don't know what happens to Raq," she shared. "But at the beginning of the story, she might just be old and fly! You know what I mean? You never know!"
If that's the case, she would love for her to cross paths with fellow drug bosses Monet and Tommy. "I wish there was some sort of way, although Raq is in the prequel, that she could work with them," she added. "Obviously, I would jump at the opportunity. I don't know what a Raq, Tommy, and Monet meeting would be like, but I bet it would be so interesting."
The good thing is that the Power Universe is constructed in a way that allows for these kinds of crossovers –- but that's only if Raq survives her show.
The series will return for season 2 this summer
For now, viewers can look forward to seeing more of Raq on Raising Kanan. The show will return to Starz on Aug. 14, picking up after those bombshell events in its latest episode. 
Viewers will recall that Kanan fled New York after the botched hit on Detective Malcolm Howard. However, it appears that he has returned now that the heat has died down.
Raq is shown bringing everyone back together in a teaser for Power Book III: Raising Kanan Season 2, yet they're more distant than ever. Stay tuned to the show to see how that impacts them next season.
Source: Read Full Article