Film will be The Roots drummer's feature and directorial debut
Here are 18 of this year's contenders for Best Original Song at the Oscars.
Questlove •
"It Ain't Fair" from "Detroit" •
"I saw the movie, which was my worst nightmare. And I went home and I was up 'til 5 in the morning trying to process what I saw. I felt like I was going to explode inside. Kathryn [Bigelow] said she was going to give 48 hours to process it, but by the 24th hour it was killing me, and I called her. She said, 'How do you feel?' I said, 'I'm angry.' She said, 'Good. Can you create something out of the anger?'" 
Photographed by Irvin Rivera for TheWrap
Nick Jonas •

"Home" from "Ferdinand" •
"[Co-writer] Justin Trantor and I talked about the scene we'd been shown, which was a montage sequence where Ferdinand starts as a young bull and then grows up in this loving family. And the feeling we both took away from it was this idea of family and feeling like you're exactly where you're supposed to be with the people you're supposed to be with. And for he and I both, that's home. So we ran with that, and the song just flowed right out of that."  
Photographed by Corina Marie for TheWrap
Ryan Tedder and T-Bone Burnett •

"Truth to Power" from "An Inconvenient Sequel: Truth to Power" •
Tedder: "I said, 'If this is the church of the environment, of Earth, what is going to get people to come forward and repent and join the religion?'" 
Burnett: "The altar-call aspect of it was the key from the beginning. Al Gore went to divinity school at Vanderbilt, so all of us have that in our background. And when we brought in the choir, that was when it all made sense."
Photographed by Irvin Rivera for TheWrap
Elvis Costello •
"You Shouldn't Look at Me That Way" from "Film Stars Don't Die in Liverpool" •
"This particular episode in Gloria [Grahame]'s life has a poignancy — she's quite vulnerable, combative at times, and Peter [Turner] has his secrets as well. That's the stuff of songs, or certainly the stuff of my songs. I'm not very good at the straightforward 'I love you, you love me' type songs." 
Photographed by Elisabeth Caren for TheWrap
Sara Bareilles and Nicholas Britell •

"If I Dare" from "Battle of the Sexes" •
Bareilles: "Really, I just really wanted to make [Billie Jean King] happy with the song. … And when we finished the song and got word that she loved it…"  
Photographed by Irvin Rivera for TheWrap
Dierks Bentley •
"Hold the Light" from "Only the Brave" •
"To me, now more than ever, especially after [the concert shootings in] Las Vegas, these are just dark times, man. Dark times and heavy hearts. The idea was to hold the light, to find that one little piece of hope. Hold onto that hope of a better time, of what you had and might see again."  
Photographed by Leon Ofsky for TheWrap
Robert Lopez and Kristen Anderson-Lopez •
"Remember Me" from "Coco" •
Kristin Anderson-Lopez: "Bobby basically sat at the piano and wrote this melody in, like, 20 minutes and recorded it onto my iPhone. I took it on the subway and I wrote out the lyrics on my way to rehearsal." 
Robert Lopez: "It kind of poured out of me, but your brain's working overtime even before you start on it."  
Photographed by Stephanie Diani for TheWrap
Common and Diane Warren •
"Stand Up for Something" from "Marshall" •
Warren: "I thought, 'This could be great within this movie, but it could also be bigger than that.' But who knew how timely it could be to these times?" 
Common: "I felt like the song was written for the world. Whenever there's something that takes some sacrifice, some heart and courage and love — that's what I felt from that song."
Photographed by Shanna Fisher for TheWrap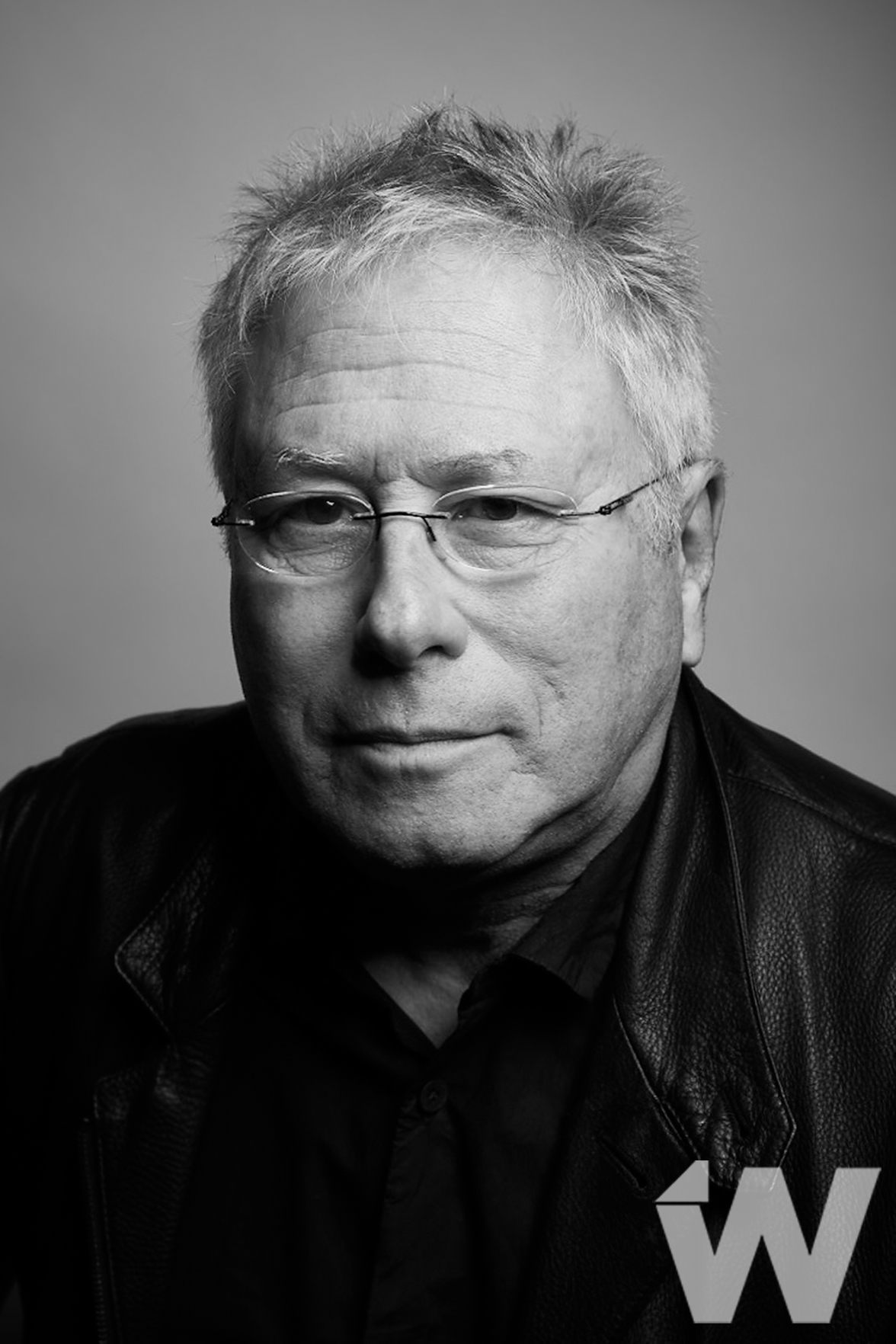 Alan Menken • "How Can a Moment Last Forever" and "Evermore" from "Beauty and the Beast" •
"The task, really, is to not mess with the original DNA of the musical, and to support those tentpole moments that hold the structure together: 'Beauty and the Beast,' 'Be Our Guest' … The job is to add moments that are not going to compete with them but enhance them." 
Photographed by Justin Bettman for TheWrap
Laura Karman, Raphael Saadiq & Taura Stinson •
"Jump" from "Step" •
Karpman: "I think the idea of jumping being a quiet thing is really kind of radical. It's the idea of what it takes to really face your fears — you steady yourself as you try to figure out what the next step will be and how you'll confront the challenge."  
Stinson: "Mood-wise, I knew it had to start small, from inside you, and then go up and out."  
Saadiq: "All I thought about when I heard the title was Van Halen's 'Jump.' [Laughs] But I didn't say that to Taura." 
Photographed by Jonny Marlow for TheWrap
Benj Pasek & Justin Paul •
"This Is Me" from "The Greatest Showman" •
Paul: "[Director] Michael [Gracey] always wanted an anthem for the oddities, the band of folks who think of themselves as outcasts and have come together in this circus family to find their tribe." 
Pasek: "Originally, we had a very low-key song sung by Tom Thumb in that spot. But we did some workshops, and one of the people we worked with was Keala Settle, who was going to play the Bearded Lady, Lettie. And having a talent like her, and knowing that we had the opportunity for her voice in this moment, things become a lot clearer and the song organically emerged."
Photographed by Irvin Rivera for TheWrap
TheWrap Oscar Magazine: Songwriters stop by TheWrap for an interview and photo session
Here are 18 of this year's contenders for Best Original Song at the Oscars.
Source: Read Full Article